Summary :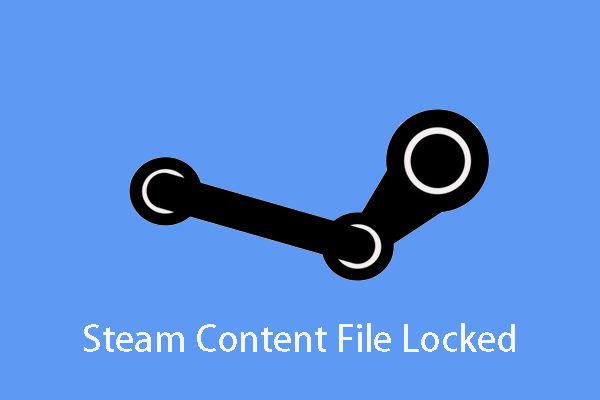 You may wonder why you are receiving the Steam error content file locked error. This article will introduce the reasons for this issue and while providing the corresponding solutions, such as checking antivirus, checking bad sectors via MiniTool Partition Wizard, and so on.
Steam Content File Locked
Steam is a video game digital distribution platform launched in September 2003, developed by Valve Corporation. This platform was designed to provide automatic updates for their games, but eventually expanded to include games from third-party publishers.
However, sometimes when you update a Steam game, the Steam error "content file locked" may pop up.
What does content file locked mean on Steam? It means that Steam was unable to write update files on your hard disk, which in turn prohibits you from being unable to play the latest version of any game.
Steam content file locked is a widespread error that is deceptive in a way that it is often misunderstood as a complex or complicated problem. But, with proper and reasoned approach, you can fix the Steam error without a lot of efforts put into action.
How to fix Steam content filw locked? Please cheer up, as many solutions for this error are displayed in this post.
Tip:
You can click
Steam disk write error
if you receive this error when installing Steam games, or updating Steam games.
The most effect but time-consuming way to solve all Steam problems is uninstalling Steam and all the local game contents. Afterwards, reinstall them from scratch. This method consumes a large amount of data.
Therefore, I suggest the following methods before adopting this time-consuming method. Let's continue reading this article to figure out the methods to solve Steam locked content files.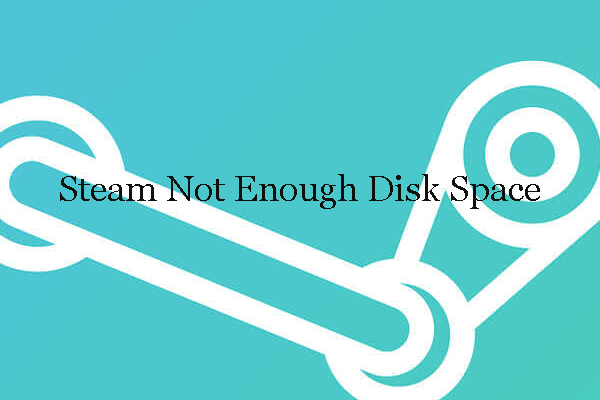 This article aims to offer 5 solutions to solve the error "Steam not enough disk space", when Steam players try to install more games on their hard drives.
# Method 1: Check Antiviruses Installed on Your Computer
In many cases, your installed antiviruses can lead to this Steam error because these antiviruses may mark Steam files as potential virus and quarantine. That's why you cannot write those files into your hard disk.
In this situation, you should disable the antiviruses until you can update your Steam game. Please note that the instructions below are intended to only temporarily disable, not uninstall, an antivirus program
The steps to disabling different antivirus programs vary between on another. However, nearly all antivirus protection programs can be temporarily disabled by following the steps below.
Here is the tutorial on disabling an antivirus in Windows:
Step 1: Locate the antivirus protection program icon on the Windows notification area.
Step 2: Once the antivirus icon is located, right-click the icon and select Disable, Stop, Shut down, or something similar. In some cases, you may need to open the program and disable it using the program's menus.
After disabling installed antivirus, please check the integrity of game files by the steps below:
Step 1: Restart your computer and relaunch Steam.
Step 2: Head over to the LIBRARY section. Right-click on the game which is giving you problems, and select the Properties option.
Step 3: Once you get the Properties window, please navigate to the Local Files tab. Then click the VERIFY INTEGRITY OF GAME FILES button and Steam will verity that game in a few minutes.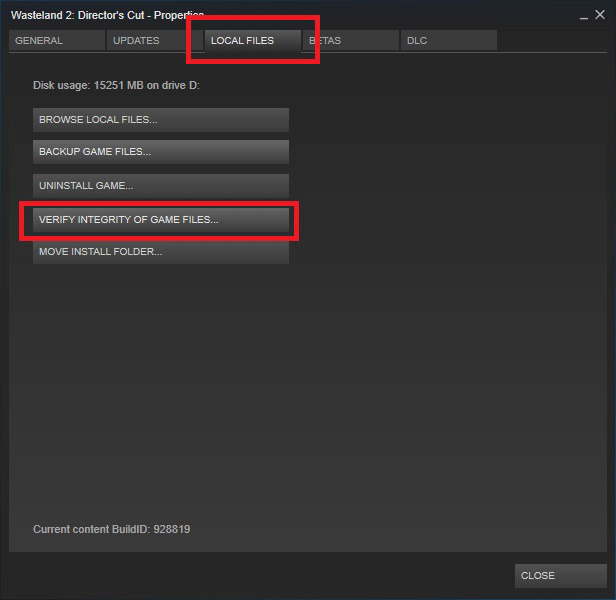 After verifying the integrity of game files, please try updating Steam games.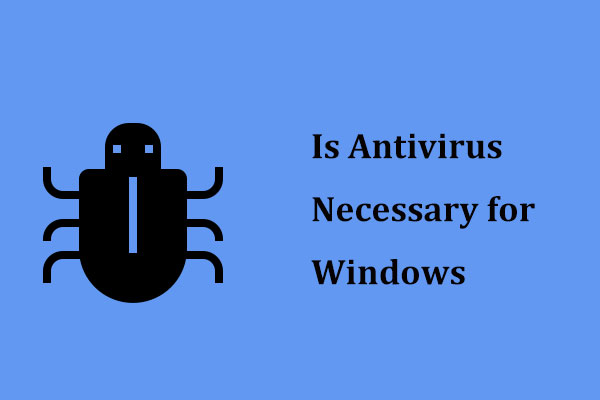 Is antivirus necessary for Windows 10/8/7 to keep your PC safe? Read this post to get the answer, and you can also know some ways to prevent malware.
# Method 2: Change Steam and Game Files Location
If the Method 1 does not work, you can try changing the location of the Steam installation and the game files. Once you do that, you may be able to fix the "content file locked Steam error".
Here is the tutorial on changing Steam and game file location:
Step 1: Go to Steam Client and click Settings.
Step 2: Click Downloads and select Steam Library Folders.
Step 3: Choose ADD LIBRARY FOLDER at the lower-left corner and select the new location for Steam.
Step 4: Close the Steam Client and go to your Steam directory. (Please note that the default location is C:\Program Files\Steam.)
Step 5: Delete the exe and all the files except UserData and SteamApp folders.
Step 6: Move these files to the location you specified in Step 3.
Step 7: Open Steam and log in again to check whether you can update Steam games.
If the Steam content file locked persists, please follow the steps listed in the following content:
Step 1: Close your Steam.
Step 2: Browse to the location where you relocated Steam.
Step 3: Relocate the StyeamApp folder from that directory to your desktop.
Step 4: Uninstall Steam. This operation is done to remove your old Steam settings from your PC.
Step 5: Install Steam again to the initial location that you selected.
Step 6: Move the SteamApps folder to the new Steam directory. This will copy all of your game content, your saved games and settings.
Step 7: Launch Steam and enter your credentials. Verify the integrity of Steam game files and you will be able to play.
# Method 3: Reset Winsock
Another issue that may lead to "Steam content file locked" is the Winsock catalog.
Further reading:
In computing, the Windows Sockets API, later shortened to Winsock, is a technical specification that defines how Windows network software should access network services, especially TCP/IP.
Winsock defines interface a Windows TCP/IP client application and the underlying TCP/IP protocol stack. The nomenclature is based on the Berkeley sockets API model used in BSD for communications between programs.
You can follow the following steps to reset Winsock:
Step 1: Press the Windows icon and R key on the keyboard simultaneously.
Step 2: Type cmd in the Run box and click the OK button to access the Command Prompt window.  
Step 2: Type netsh winsock reset in Command Prompt window and hit the Enter key on the keyboard.  
Once you have done the three steps and Winsock has been rested, and you can try upgrading games to check whether "Steam content file licked" has been solved.
# Method 4: Repair Corrupt Files
If these three methods fail to unlock Steam content file, you can troubleshoot which file was corrupted or missing and try to redownload the entire file again.
To repair corrupted files, you can do the following steps:
Step 1: Exit Steam and navigate to your Steam directory.
Step 2: Move to the folder Logs and click on Txt.
Step 3: Move to the bottom of the text file and search if any errors are logging your device.
Step 4: Then search for the folder named root.
Step 5: Restart the Steam and move on to your downloading folder.
Step 6: Click on the Update option when you get it to update the necessary files to kill the flaw.
# Method 5: Check Your Hard Drive via MiniTool Partition Wizard
When your hard drive that contains the game installation has been corrupted or contains bad sectors, you may also receive the Steam error content file locked message.
How to check whether your hard drive has bad sectors? Here I recommend a toolkit MiniTool Partition Wizard. It is an all-in-one partition manager that can help you not only detect the bad sectors on your hard drive, but also migrate your operating system from disk to another without disk loss, analyze your disk space when your computer slows down, and so on.
Here is the tutorial on how to check bad sectors on the Hard drive via MiniTool Partition Wizard:
Step 1: Download this software, install it, and launch to the main interface. Here you will see your disk and the features you can use being listed.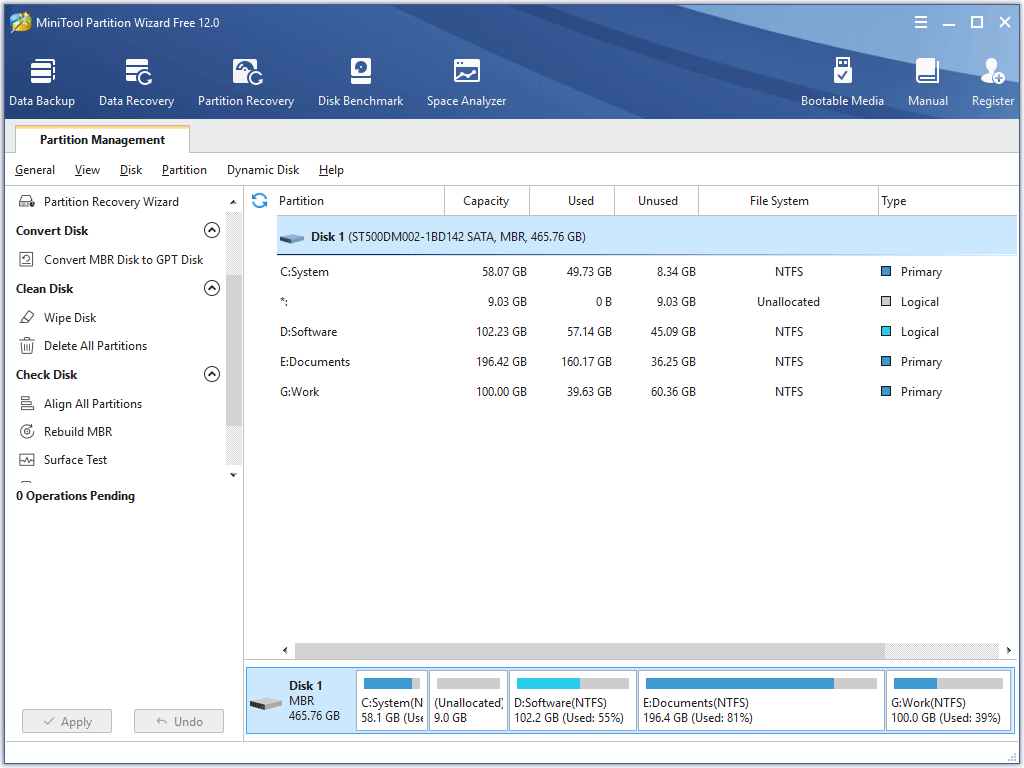 Step 2: Click the disk you want to test and then choose the Surface Test feature from the left panel. Or right-click on the disk at first and then select the Surface Test feature from the drop-down menu.
Tip: If your computer is significantly running slow or the disk is ticking when you perform some specific operations or open some files, you can use the Surface Test feature to scan each sector status by reading data from the sector.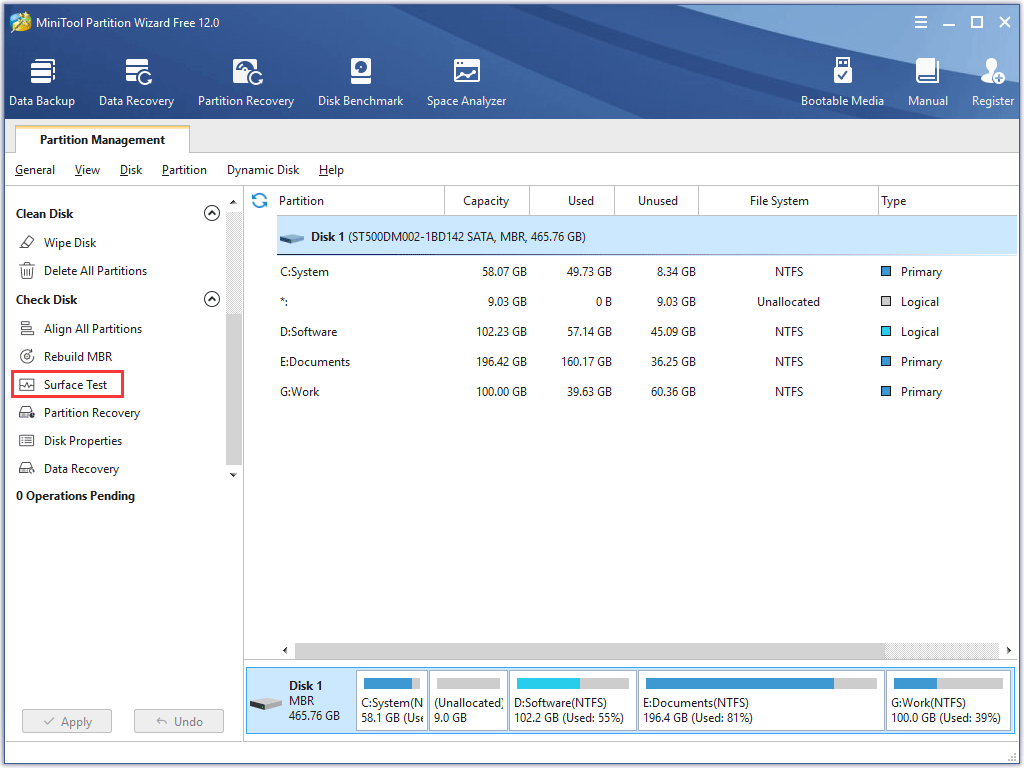 Step 3: Click the Start Now button in the new window to start testing the selected disk. Then this feature will automatically test the disk surface and show the result.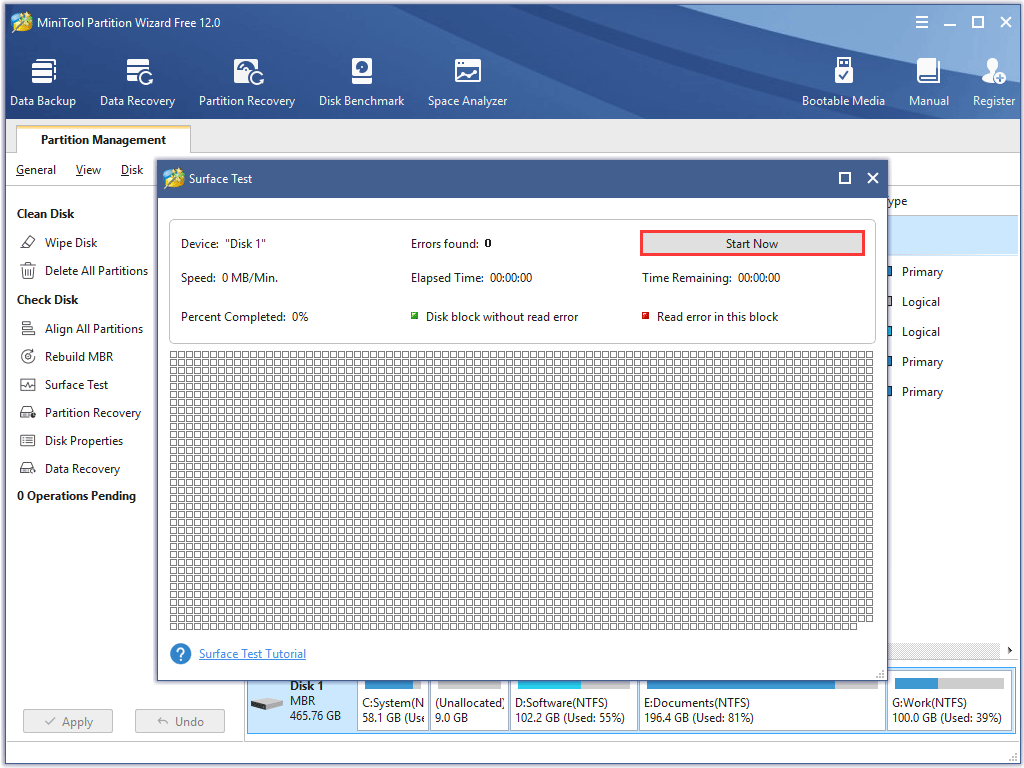 Step 4: Please check the test result when you get it.
Red squares in the test result mean there are some bad sectors on your hard drive.
Green squares in the test result mean there is no bad sector on your hard drive.
If you get a test result with many red squares, those bad sectors might be the reasons impeding Steam game updating. And the worse news is that your drive seems to be a failing disk.
But luckily, you can try MiniTool Partition Wizard to recover data from such sectors. By the way, you can also recover the data caused by deletion, formatting, virus attack, etc. via this software.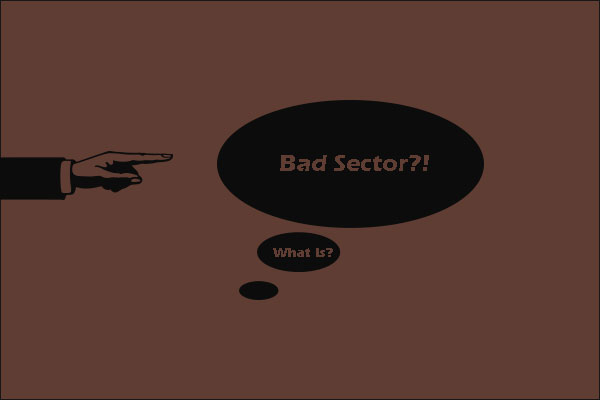 This post answers the question that can we remove bad sector from hard disk permanently. Furthermore, it also offers solutions to help you do logical bad sector repair.
Tip:
In case of data loss caused by various reasons, it is highly recommended that you
back up your data
regularly.
# Method 6: Run Steam as Administrator
Sometimes Steam requires special permissions to access certain folders and files. If the special access or not granted, it may be blocked by the Windows from accessing the folder and the Steam error content file is locked might appear.
Hence, in this method, you should run Steam as administrator:
Step 1: Right-click on the Steam and select the Properties option.
Step 2: Navigate to the Compatibility tab and check the Run as Administrator option. Click the Apply button and the OK button in order.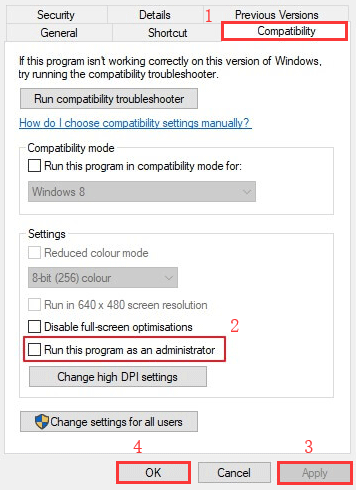 Step 3: Run Steam and check to see if the issue persists.
If all the six methods fail to solve this error, then unfortunately you have to uninstall Steam and reinstall it again.
Updating one Steam game to its latest is a common thing for our Steam user. But sometimes, I received the Steam error content file locked. But luckily, this article displays 6 methods to solve this error. If you also receive the Steam error, you can read this article.Click to tweet
Bottom Line
This article comes to an end. Have you founnd out why you receive the Steam error content file locked when updating your Steam games? Hope you can carry out the appropriate solution according to the cause of this issue.
Certainly, if you have any problems with the solutions mentioned in this article, you can leave them in the content zone or contact us via [email protected] directly. We will reply to you as soon as possible.
Steam Content File Locked FAQ
???? How do I fix content locked on Steam?
Disable the antivirus that prevents you from writing files to your hard drive.
Change the location of the Steam installation and the game files.
Reset Winsock.
Check your hard drive health.
Run Steam as administrator.
???? How do I clear my Steam cache?
To clean the Steam cache, you can follow the tutorial below.
Go to Steam > Settings.
In the Settings panel, select the Downloads tab and click CLEAR DOWNLOAD CACHE.
 Select OK to confirm and acknowledge that you will need to login to Steam again.
???? Why is my Steam download so slow?
The reasons for slow Steam download speed is too many games and huge titles included in the library of the app, the download server working improperly, outdated network driver, and an unstable network connection. To speed up the Steam download speed,
click here
.
???? Can you copy Steam games to another hard drive?
The answer is Yes. Read
the post
and you will get three methods to transfer Steam games to another hard drive and know an alternative way to free up the partition on which Steam is installed.