Is antivirus necessary or does Windows 10 need antivirus? Some of you may be looking for the answers to these two questions on the internet. Here, you can know the answers from this post. As well, you can know how to protect your computer from virus besides antivirus software.
Is Antivirus Necessary? The Answer Is Yes!
In today's digital world, the days when there were only a handful of malicious programs have gone whereas cyber attacks and malware have been ubiquitous. Nowadays new and powerful malware variants including spyware, ransomware (WannaCry in 2017), keyloggers and new forms of malware appear, which has become a problem for individuals and businesses.
Besides, the increasing of new malicious programs makes your PC or laptop at risk. Furthermore, smartphones, tablets, and even connected devices via the internet are attractive targets for cyber attacks. Once your devices are vulnerable, the system will be infected and attackers can delete and alter files, steal personal data or use the computer's resources.
In this case, antivirus is absolutely necessary to protect your computer from harmful viruses and other malicious intruders and antivirus is your final layer of protection. This is the answer to the question "is antivirus necessary". In addition, this is also the answer to "why do I need antivirus software".
Does Windows 10 Need Antivirus?
After learning the above part, you know it is necessary to use antivirus for PC protection. But some of you may be wondering: is antivirus necessary for Windows 10 or do you need antivirus for Windows 10?
As you know, in Windows 10, MSE (Microsoft Security Essentials) is integrated into the system and exists in the form of Windows Defender. So long as you enable Windows Defender, you get the antivirus technology from Microsoft. This makes Windows 10 much more secure than any previous version of Windows.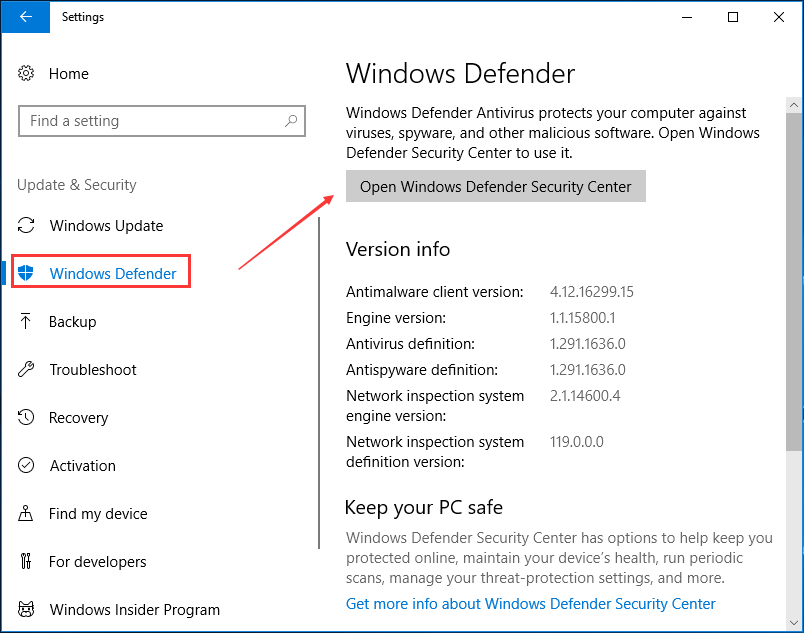 Windows Defender can offer the same level of protection against malware as any other antivirus program. And it includes periodic threat scans, integrated firewall control, account protection, automatic scanning of new files downloaded from the web, and so on.
Above all, it won't keep on pushing additional pop-ups and bundled software for profit. And it won't occupy your CPU resources but keep an eye on processes and tasks in the background.
Although Windows Defender is more advanced than it's ever been before, it is not accurate and reliable as some third-party antivirus programs. It just won't be the most suitable solution. 
With it, you can catch major threats but it is not good at identifying zero-day vulnerabilities in some software and web browsers. And you may accidentally click on a malicious link to download malware or adware on your computer but Windows Defender doesn't find.
Thus, as to the question "is antivirus necessary for Windows 10", you still need to install antivirus software on Windows 10 to offer web protection or internet protection. Something is always better than nothing.
Pick out the Right Antivirus
Now, it's time to select antivirus for laptop or desktop. To be specific, not all antivirus programs are equal.
When you evaluate an antivirus solution, the primary consideration you should take is its ability to detect and eliminate malware threats. In addition to a good protection rating, the software should be capable of defending against growing threats including zero-day attacks and ransomware.
If you want to know what's the best antivirus for Windows 10 laptop, you can search for the answer in Google, and you will find some pages on best free antivirus. Just pick out one to protect your computer.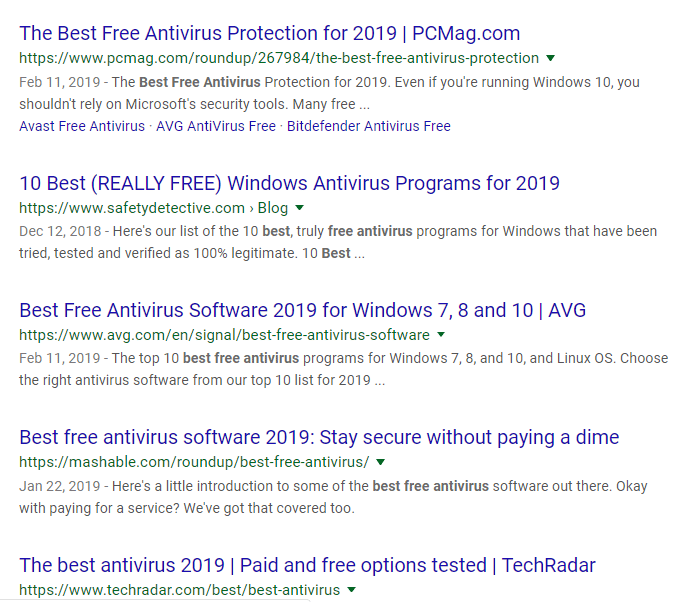 Tip: Antivirus is necessary to scan and remove some viruses. But, it is not only the way to keep your PC safe in Windows 10/8/7. Additionally, there are some things you should do for PC protection.
How to Protect Your Computer from Virus Besides Antivirus
Disable High-Risk Account
Actually, many security problems are caused by high-risk accounts. Hackers and Trojan viruses can access high permission of Windows system through high-risk accounts so as to make a series of changes to the system.
For example, once logging in Administrator account, system key files, such as host file, etc. can be modified arbitrarily. But the system is allowed to access without password via the guest account. Besides, little tricks can be done to the system by some skills and bugs.
As a result, many hackers and malware prefer to attack the guest account. Therefore, it is necessary to disable these high-risk accounts if you want to run the computer without antivirus.
How to do this job to prevent virus infection? If you are using Windows 7, please navigate to Control Panel > User Accounts and Family Safety > User Accounts > Manage Accounts and then turn off the guest account.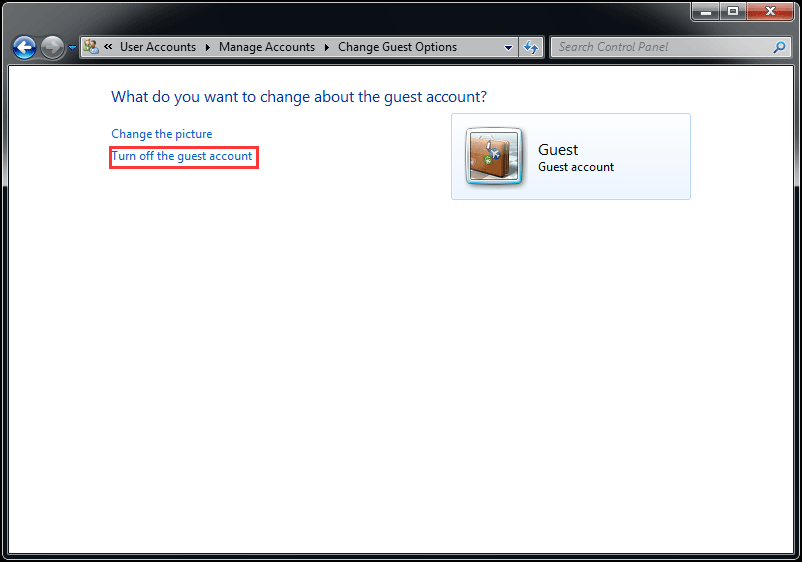 Or press Win+R keys, input compmgmt.msc to open Computer Management. Go to Local Users and Groups > Users to find Guest. Right-click it to enter Properties and check Account is disabled.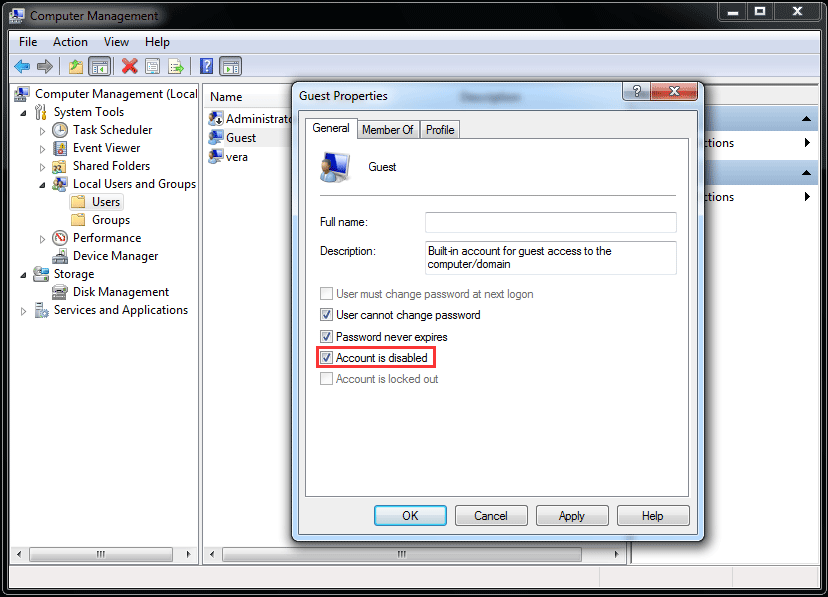 In fact, these high-risk accounts are disabled by default in Windows 10. It is not necessary to make an additional setting if you get Windows 10 in a legal way.
Enable UAC
In Windows Vista, Microsoft introduced UAC (User Account Control). UAC can be regarded as the simple HIPS (High Integrity Protective Systems), which will send reports to users once the key part of the system is being modified.
In this way, you still have the chance to prevent these high-risk operations. However, UAC brings pop-ups that make users annoyed. But, in order to prevent malware attacks, you must enable UAC.
In Windows 7, UAC can be set by navigating to Control Panel > System and Security > User Account and Family Safety > User Accounts > Change User Account Control settings. In Windows 10, the way to enable UAC is similar.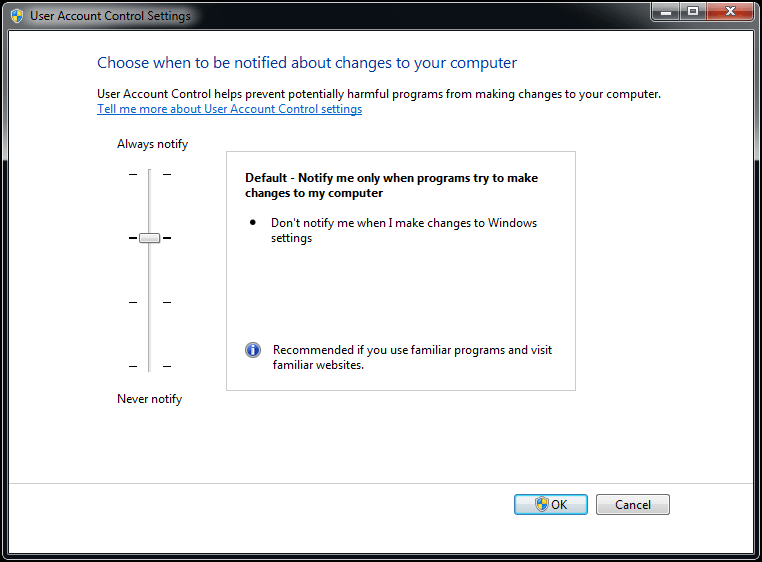 Generally speaking, you can set it to "default" level. Anyhow, to protect your computer from virus, don't disable UAC. Actually, in the operating systems after Windows Vista, Microsoft has optimized the frequency of the pop-ups of UAC.
Use UWP Application
The security improvements in Windows 10 are not only restricted to antivirus but also to applications. The programs that are installed via Windows Installer are easy to get out of user control, for example, you never know where the rogue software is installed and it is easy to be bundled with the malicious codes. In Windows 10, you can gain more safety guarantee by installing applications in the App Store.
The UWP (Universal Windows Platform) applications installed via App Store are approved and the permissions are restricted strictly by Microsoft. The legitimate UWP application runs in the sandbox, with higher safety than the traditional Win32 programs.
Turn on Windows Update
The rampant WannaCry virus attacked the computer by utilizing the SMB bug of Windows system. However, the outburst of WannaCry appeared in May, actually, Microsoft had released security patches for vulnerabilities via Windows Update in March. If you turn on Windows Update to keep the system up to date, the virus won't pose a threat to you at all.
By contrast, if you don't enable Windows Update, but to only use antivirus software to prevent virus infection, there is still a huge possibility that PC is infected. And you can see that Windows Update can play a more important role in safety than antivirus software in many cases.
Unfortunately, many of you don't enable Windows update due to many factors including old system, occupied space and more. Although some security software offers Microsoft patches, it is difficult to guarantee the sources of these patches, for instance, a certain piece of well-known security software once pushed the impostor patch.
As a matter of fact, Windows update is also responsible for updating virus reservoir, flash version, office software patches and etc. of Windows Defender, which is quite useful for malware prevention. If you want to run your computer without antivirus, Windows Update must be enabled so as to prevent viruses on your computer.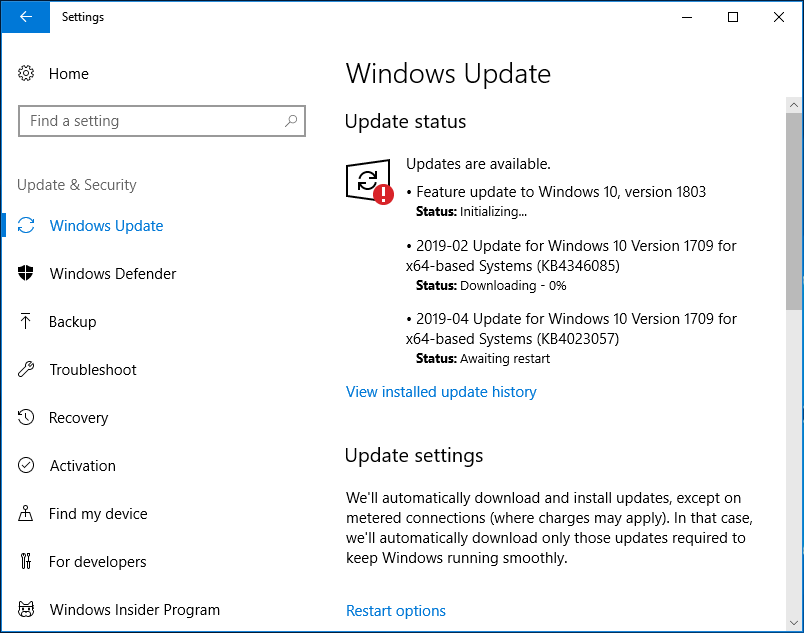 Related article: How to Fix: Windows Update Stuck on Checking for Updates
Employ a New-type Browser
Most viruses can spread via the internet, and malicious codes always attack browsers. If you use an old IE browser and browse some dirty websites, it is most likely that viruses attack your PC.
On the contrary, some new browsers such as Firefox, Chrome, and Edge have a much higher safety coefficient. For example, Chrome employs sandbox to isolate page codes and flash, which is very reliable to guarantee security.
Suggestion: Back up Your Computer Regularly
Actually, some powerful viruses cannot be prevented by an antivirus program. Once viruses attack your PC, system crash or data loss will happen.
Hence, you can make a backup for Windows system or crucial files regularly. In case of system breakdown or data loss, the backup can be used to restore the PC to a normal state. In short, computer backup is important in case of disk failure or user error, but not protect your computer from viruses.
It is worth mentioning that the dedicated Windows backup software – MiniTool ShadowMaker provides convenience for you in backing up files, Windows operating system, partition, and disk in Windows 10/8/7. Most importantly, a scheduled backup, incremental backup and differential backup can be created by this free backup & restore software.
Want to have a try? Just get MiniTool ShadowMaker Trial Edition and start a backup as a prevention measure.
MiniTool ShadowMaker TrialClick to Download100%Clean & Safe
Step 1: Just run MiniTool ShadowMaker and select one computer to manage.
Step 2: Select the backup source that can be Windows OS, files, disk or partition. Besides, choose the storage path for the backup.
Step 3: Take full advantages of the Schedule and Scheme features for automatic backup and differential or incremental backup.
Step 4: Finally, run the PC backup by clicking Back up Now.
For more information on the backup guide, see the post – How to Backup Computer to External Hard Drive in Windows 10/8/7.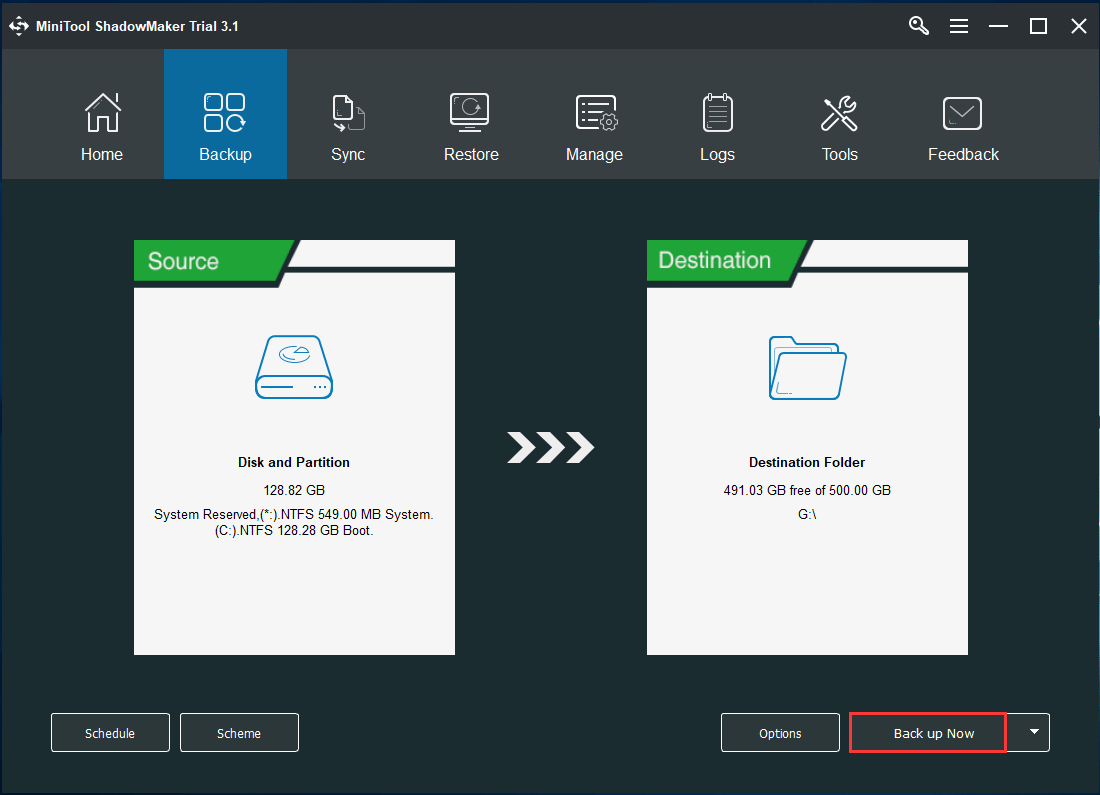 Final Words
Is antivirus necessary? Does Windows 10 need antivirus? After reading this article, you know the answer is Yes. Malware threats are ubiquitous. Although it is impossible to avoid malware infections completely, a strong antivirus program will give you a chance to stop those threats from causing serious damage. Thus, there is no good reason not to install it on your computer.
In addition to antivirus software, some ways to prevent malware are told to you, which can ensure the PC safety well. Besides, as a data protection measure, a regular backup is recommended.
Suppose you have any question when using our software, please tell us. Or if you have any other suggestions to prevent malware attacks, we are also appreciated. Just leave one comment in the comment area or send your opinions to [email protected].