PS4 vs PS5: Specifications
PlayStation 4 (PS4) and PlayStation 5 (PS5) are home video game consoles developed by Sony Interactive Entertainment.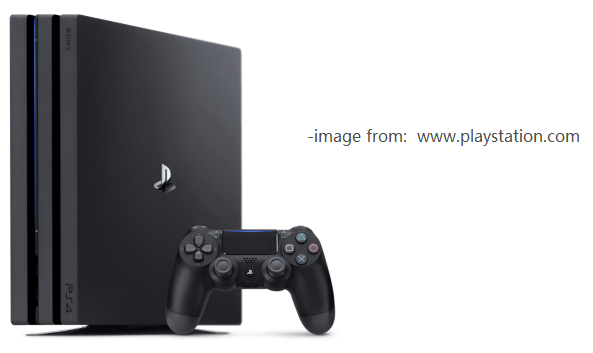 PS4 was announced as the successor to the PlayStation 3 in 2013. It was released to critical acclaim. It has been quite popular since its release, and by October 2019, PS4 became the second best-selling home game console of all time – the best-selling console was PlayStation 2.
PS4 has been produced in three models: the original, the Slim, and the Pro. The original model has been phased out. Here are the specifications of the Slim model:
CPU: 8 Jaguar Cores, 1.6GHz
GPU: 18 CUs at 800MHz, 1.84 TFLOPS
Memory: 8GB GDDR5
Internal Storage: 500GB or 1TB HDD
External Storage: 2.5-inch HDD or USB HDD
Optical Drive: Blu-ray
Video Output: 1080p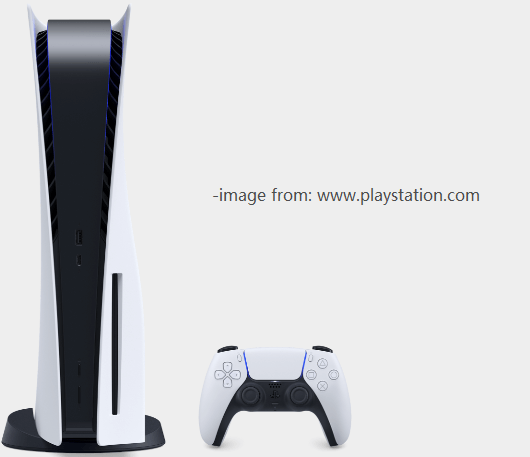 PS5 was released in November 2020 worldwide. As the successor to the PS4, PS5 comes with a whole new architecture, faster storage, and superior resolution support.
It is designed with two versions: PS5 Standard Edition and PS5 Digital Edition. The latter one is an all-digital version of the PS5 console with no disc drive, and users can go to the PlayStation Store to buy and download games directly. Here are the specs of PS5:
CPU: 8-core, 16 thread, up to 3.5Ghz (variable frequency)
GPU: 36 CUs at 2.23GHz, 10.3 TFLOPs (variable frequency)
Memory: 16GB GDDR6
Internal Storage: Custom 825GB SSD
External Storage: NVMe SSD slot or USB HDD
Optical Drive: Ultra HD Blu-ray
Video Output: 4K at 120Hz or 8K
For more details, you can refer to the following contents.
PS4 vs PS5: Graphics
PS4 and PS5 are both based on AMD Radeon chips, but PS5's GPU has more CUs (compute units) and higher TFLOPs (teraflops).
A teraflop rating measures the GPU's performance and it refers to a processor's capability to calculate one trillion floating-point operations per second. As you can see, PS5's GPU comes with 10.3 TFLOPs, which means it can handle 10.3 trillion floating-point calculations per second, on average.
In a word, PS5 is nearly eight times more powerful than PS4.
PS4 vs PS5: Energy Consumption
How much power does PS5 use compared to PS4? As we know, PS5 has higher performance than PS4. When it comes to energy consumption, PS5 generally consumes a lot of electricity compared to other games consoles, especially for gaming.
As the official report, PS5 has a maximum rating of 350W and the PS5 Digital Edition is rated at 340W. Besides, a classic PS4 is rated at a max of 250W (165W for slim version), while the PS4 Pro is rated for a maximum of 310W. The energy consumption of PS4 and PS5 depends on the model and how you use it. The different modes consume different amounts of electricity. Below is some modes' specific energy consumption.
PS4:
Gaming: 145W (original PS4), 110W (PS4 Slim), and 160W (PS4 Pro)
Rest mode: 3W (connected to the internet), 0.5W (without internet)
Streaming apps: 90W (PS4), 55W (PS4 Slim), 87W (PS4 Pro)
Max capacity: 250W (PS4), 165W (PS4 Slim), 310W (PS4 Pro)
PS5:
Power off: 1.3 watts
Gaming: 200 watts
Rest mode (with network): 1.5 watts
Streaming apps: 70 watts
Max capacity: 340/350 watts
Actually, PS5 is more energy-efficient than some PS4 models. For instance, PS5 consumes less power for media, suspend and home screen than PS4 and PS4 Pro. Besides, playing PS4 games on PS5 saves more power than on PS4 Pro. The PS5 only uses more electricity than PS4 when you're gaming. It's the same with the PS4 Pro. PS4 Pro is more energy efficient than PS4 when using streaming apps.
Further reading:
There are several tips to reduce PS5 and PS4 electricity consumption below.
Enable power saving mode
Set your controllers to power down automatically
Unplug your console while not using
PS4 vs PS5: Storage
It seems that PS5 isn't upgraded in storage capacities compared with PS4. The base PS4 model comes with 500GB and the later PS4 model with 1TB internal HDD, while the PS5 model is designed with 825GB storage capacity.
You might think it's a disadvantage of the console. However, it is also an advantage. The PS5 storage uses an SSD, which improves the gaming performance a lot. With the fast SSD, PS5 enables game files to be read from the storage device and delivered to the system within milliseconds.
For more differences between HDD and SSD, you can refer to this post: What Is Hard Disk? Comparisons Among SSD, HDD and SSHD
PS5 vs PS4: Games
PS5 is backward compatible with PS4 and most games on PS4 are available on PS5, such as No Man's Sky, Outriders, Far Cry 6, Borderlands 3, Call of Duty Black Ops: Cold War, etc. And more games will be playable on PS5 in the future. Unfortunately, a few games aren't compatible with PS5 still and they are:
TT Isle of Man — Ride on the Edge 2
Shadwen
PS5 vs PS4: Price and Where to Buy
How much is a PS4 or PS5? Generally, PS5 is more expensive than PS4. A 1TB PS4 Slime model costs about $299.99 and a PS4 Pro console costs about $399.99. If you want a PS5 Digital Edition, you need to pay around $399.99. And for the Standard Edition, it's about $499.99 (in the USA).
For now, it might be hard to buy a PS5. Although Sony's PlayStation Direct has been holding restock events almost weekly, you might still find it out of stock when you plan to buy one. You need to wait for some time and you can check the retailers like Amazon, Walmart, and Best Buy frequently for the latest updates.
Unfortunately, a lot of users encounter problems while playing the PS5 console, and here are some common ones: CE-108262-9, CE 107857 8, CE 107938 8, CE-106485-4. You can click the link to get solutions if you receive the same error.