Summary :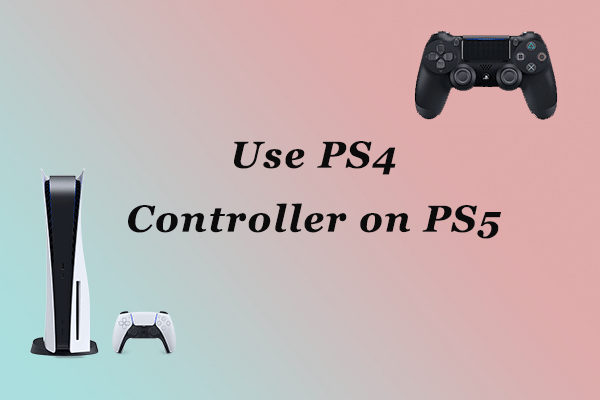 PS4 and PS5 are popular home video game consoles. A paired controller is included when you buy such a console. If you have upgraded your PS4 to PS5, you might wonder: can you use PS4 controller on PS5? Don't worry. This post from the MiniTool Partition Wizard website can help you figure it out.
PlayStation 4 (PS4) and PlayStation 5 (PS5) are home video game consoles developed by Sony Computer Entertainment. PS4 was first released in 2013 and PS5 was released in 2020, as the successor to PS4. PS5 is backward compatible with PS4, which means most PS4 games are available on PS4.
If you have an old PS4 and you plan to buy a new PS5 console, you might wonder if a PS4 controller can work on a PS5 console. Don't worry. Keep reading and you can figure the problem out.
PS4 DualShock 4 vs. PS5 DualSense Controller
You might have known that the PS5 console has improved performance compared with PS4. Similarly, the PS5 controller called DualSense is also improved compared with the PS4 DualShock 4 controller. Here are the detailed specifications of them:
PS4 DualShock 4 Specs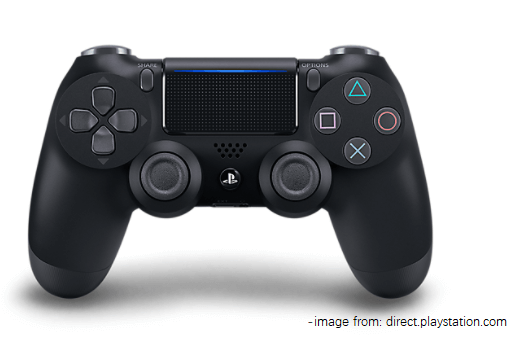 Size: about 6.4 x 2.0 x 3.9 inches
Connectivity: microUSB
Color: jet black, green camouflage, magma red, midnight blue, gold, rose gold, and glacier white.
Main Features: Motion controls, built-in speaker, and touchpad.
Price: start at $59.99 from a retailer recommended by PlayStation.
PS5 DualSense Specs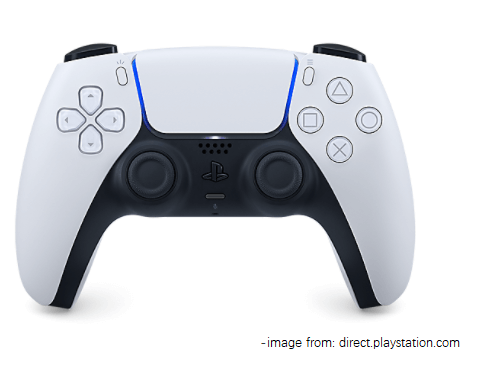 Size: about 6.3 x 2.6 x 4.2 inches
Connectivity: USB-C
Color: midnight black, white, cosmic red, starlight blue, nova pink, galactic purple
Main Features: haptic feedback, adaptive triggers, built-in microphone, motion controls, and touchpad
Price: start at $69.99
As you can see, the PS5 DualSense controller is more powerful than the PS4 controller. PS5 controller's haptic feedback and adaptive triggers enable users to have a more immersive gaming experience.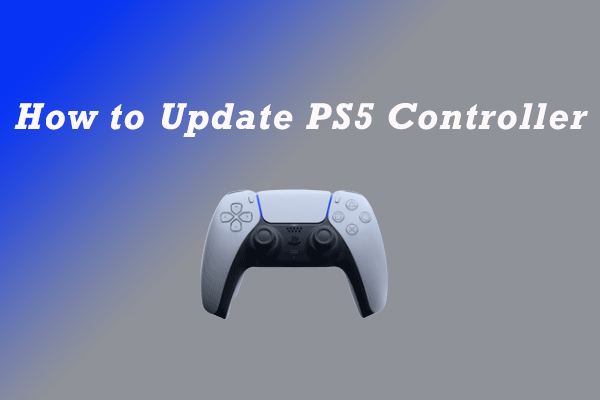 This post introduces a detailed tutorial on how to update PS5 controller. If you love playing games on PS5, this post is worth reading.
Can You Use PS4 Controller on PS5?
Can you use a PS4 controller on PS5 console? The answer is positive. Yes, you can use a PS4 controller on PS5.
However, you should know that if you use a PS4 controller on a PS5 console, you can only play PS4 games. If you try to play PS5 games with a PS4 controller, you will receive an error message saying "PS5 games can't be played using the DUALSHOCK 4".
How to Use PS4 Controller on PS5?
If you want to add an extra controller to your PS5 console, you can follow the steps below.
Step 1: Turn on your PS5 console. Then connect your PS4 DualShock 4 controller to your PS5 console via a microUSB cable.
Step 2: Press the PS button on your controller and hold for about 5 seconds. Release the button until it turns on and the LED light flashes.
Step 3: Choose the player who will use the controller. Then follow the on-screen instructions to pair your controller with your PS5 console successfully.
After that, you can use the controller wirelessly on your PS5 console.
When you need to remove the PS4 controller from your PS5 console, you can go to Settings > Accessories > General > Bluetooth Accessories. Then select your PS4 controller and choose the Delete option.
PS4 controller or PS5 controller, which do you prefer? If you want to use PS4 controller on PS5, you can refer to the tutorial in this post.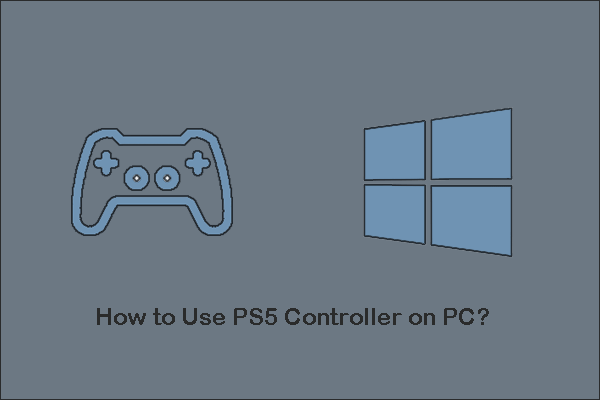 Is it possible to use a PS5 controller for gaming on your PC? If possible, how to connect the controller to a PC? Read the post to get the answers.