A lot of players are troubled by the League update slow issue. Why does League update so slow? How to fix League update/download slow issue? Now, let's explore the answers together with MiniTool.
League of Legends is a widely popular multiple video game for Windows users. Sometimes, however, this game may run into various errors and issues like League of Legends critical error, League unspecified error, FPS drop, high ping, and the one discussed in this post. Here's a true example from the reddit forum:
Why does League of Legends update so slowly? So I have slow internet, so I don't expect league to update very fast. Recently I noticed it updates at roughly 120 KBps (and sometimes even lower). However, if I'm updating something on Steam or Origin, it will download things closer to 300 KBps.

https://www.reddit.com/r/leagueoflegends/comments/2g00rt/why_does_league_of_legends_update_so_slowly/
Why Does League Download Slow
According to user reports, the League downloading slow issue often occurs when downloading updates on Steam or origin. Why does League update so slow? The League downloading slow issue can be caused by many different possible reasons, such as lack of admin rights, network connectivity issues, third-party software incompatibility, antivirus interference, corrupt game files, missing or corrupt NET Framework 3.5, etc.
Don't worry. We will show you how to make LoL download faster with several effective ways. Let's keep reading.
How to Fix League of Legends Download/Update Slow
Here we summarize 6 effective League of Legends slow update speed fixes on Windows. You can try then in order until the problem gets solved.
# 1. Run League of Legends as Administrator
Sometimes the game launcher requires admin rights to download certain updates files and services. If you encounter the League update slow issue with non-admin rights, you can try fixing it by run the launcher as administrator.
Step 1. Right-click the LeagueClient.exe file or Steam on the desktop and select Properties.
Step 2. Go to the Compatibility tab and select the checkbox for Run this program as an administrator.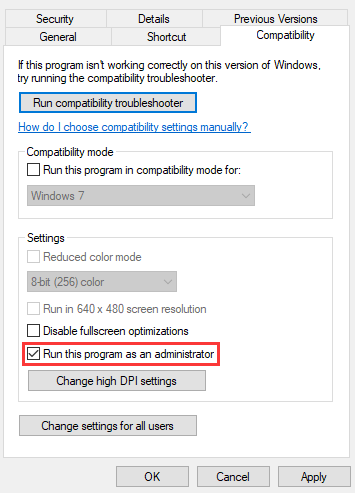 Step 3. Now, you can re-download the update and check if the League download speed slow issue disappears.
# 2. Close All Unnecessary Apps and Programs
If there are too many third-party apps and programs running in the background, they may take up plenty of network/CPU/memory sources and trigger the League update slow problem. So, we recommend you closing all unnecessary apps and programs while downloading the update.
Step 1. Press Ctrl + Shift + Esc keys to open the Task Manager window.
Step 2. In the pop-up window, right-click the bandwidth-consuming task and select End task. Then repeat the same procedure to close all unnecessary apps and programs.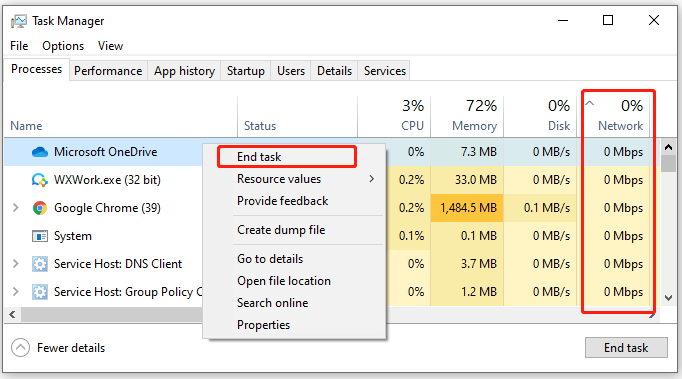 # 3. Allow the League Through Your Firewall or Antivirus Software
Sometimes, your Windows Firewall or antivirus program might block the game from downloading certain game files. Here you can try addling the game to the exception list of your Firewall and antivirus software.
Step 1. Type firewall in the search box and then select the Windows Defender Firewall from the context menu.
Step 2.  Click on Allow an app or feature through Windows Defender Firewallfrom the left pane.
Step 3. Select the checkbox for lol.launcher.exe from the list of programs, and then tick the checkbox for both Private and Public networks, and click OK to save the change.
Tips:
If you are using Avast on your computer, read this post to add an exception to Avast. For AVG antivirus, navigate to Home > Settings > Components > Web Shield > Exceptions to add the game to the exceptions list. If you are using Kaspersky, navigate to Home > Settings > Additional > Threats and Exclusions > Exclusions > Specify Trusted Applications > Add.
Now, you can relaunch the game and check if the League of Legends slow download problem persists.
# 4. Reset Winsock
League of Legends patches works with the default TCP/IP services. Winsock plays an important role in supporting your computer to access the TCP/IP services. If the Winsock data gets corrupted, you may encounter the League update slow issue. In this case, you can follow the steps below to reset Winsock.
Step 1.  Press Win + R keys to open the Run dialog box, and then type cmd in it and press the Ctrl + Shift + Enter keys simultaneously to open the elevated command prompt.
Step 2. Type netsh winsock reset command in the pop-up window and hit Enter.

Step 3. Restart your computer to take the operation into effect. Then you can try downloading again and see if the League download speed slow is improved.
# 5. Install .NET Framework 3.5
As you might know, the .NET Framework is required to make sure the League of League running properly. If the NET 3.5 is missing or corrupted on your PC, you may encounter various problems like League update slow. So, we recommend you check if the .NET Framework 3.5 is installed on your computer. If not, you can refer to this guide to manually install it on Windows.
# 6. Repair the Game Files
As mentioned above, corrupted or missing game file can cause the League downloading slow as well. If you are playing the game via Steam, you can follow the steps below to verify the integrity of the game files.
Step 1. Launch your Steam client and sign in to your account and navigate to the Library tab.
Step 2. Right-click League of Legends from the left pane and select Properties.
Step 3.  Inside the Properties window, navigate to the Local Files section and click on the Verify Integrity of Game Files option.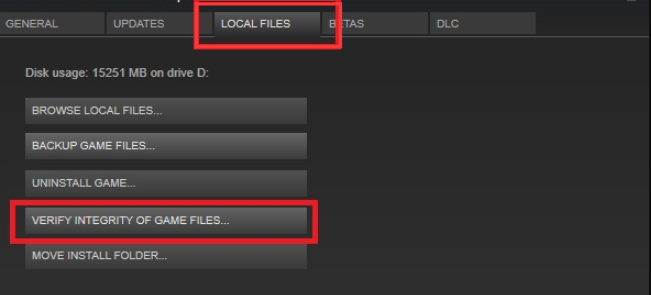 How to speed up LoL download process? The top 6 methods have been illustrated. If you have better solutions to this problem, please share us in the following comment zone.
Further Reading: If you can't download the game update due to insufficient disk space, don't worry. MiniTool Partition Wizard can help you fix that easily by analyzing disk space, extending partition, upgrading to a larger hard drive, etc.