Do you want to have a great game experience at a reasonable price? If your answer is positive, this post of MiniTool is worth reading carefully. This article will tell you whether you should choose Windows 10 or Java edition from several aspects.
Introduction
Minecraft originally was a game based on Java until Microsoft purchased it. The Java edition is still in active state condition, but since Minecraft is a popular game title, using it as a UWP app is a great way to promote these types of apps.
In terms of functionality, Minecraft Windows 10 is similar to Java version. We refer to the various items that appear in the game, monsters and biomes, and its general mechanics by function. That is to say, there are differences between games and affect the game to a large extent.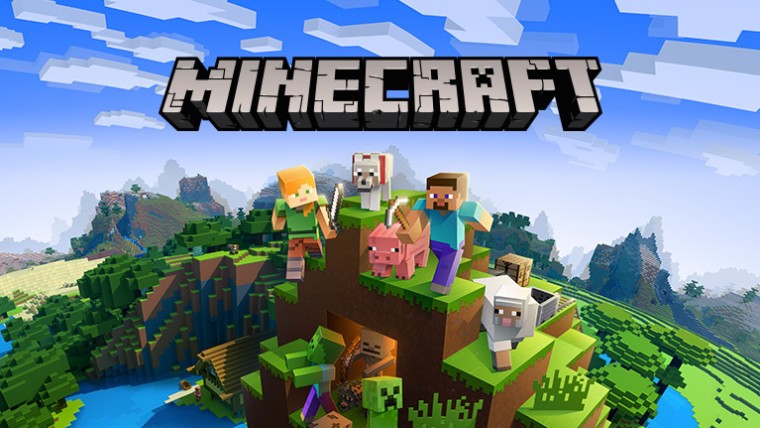 -image from minecraft.net
Therefore, which one is the best versions of Minecraft? Minecraft Windows 10 or the original Java? It is not easy to conclude, but you are able to get some clues after reading the comparison between the two versions.
Further reading:
For meeting the different demands of users, the developer of Minecraft makes several versions. The available Minecraft versions and their compatible devices are listed as follows. According to your device type, get a proper Minecraft version.
Minecraft for PC (Java Edition) – Windows, Mac, and Linux
Minecraft Pocket Edition – Android and iOS included
Minecraft Windows 10 (now the Bedrock Edition) – Windows 10 and above, mobile devices, consoles, VR headsets
Minecraft for the web (Classic edition) – Windows, Mac, and Linux
Minecraft for consoles – PlayStation, Xbox, and Nintendo
You may also like: Minecraft Bedrock vs Java Edition PC Download (Either or Both)
Minecraft Windows 10 VS Java
The comparison between Minecraft Windows 10 and Java version mainly contains six aspects. They are Mods, Costs, Controls, Crossplay, Servers and system resource consumption respectively. Now, I will explain them one by one for you
Mods:
Two versions of Minecraft support mod. That is, since the appearance of Java version from 2010, there are more mods available in the first version compared with the 2015 Windows 10 version. Objectively speaking, the quality of Java mode is higher than the standard of Minecraft Windows 10 mods.
After all, the original edition of Windows 10 version was designed for mobile devices, so the modified scene will always be catching up.
Costs:
The cost of the Java Edition in the UK is £17.95, while Windows 10 Edition will cost you £22.49 in the Windows Store.
But there is a little bit. The Java version can be fully played, complete with mods, textures, and all other content associated with Minecraft without paying a penny. Although you can download all of the above variants for free in Windows 10, this version also includes optional in-game purchases.
These items range from map packs, textures, skins and new game modes. Most people will definitely oppose the idea of paying for addons in Minecraft, but for parents, since the third-party content of Windows 10 has been reviewed by Microsoft, it is a risk-free approach.
Controls:
Both versions support mice and keyboards, but only one of them supports controllers. Though Mojang was released in 2010, it has not yet implemented the Java version of the controller support.
For most PC-centric players, this won't be a problem, but if you want to jump from the darkness of the console game to the PC, you'll need to install an additional program such as Joy ToKey, to get a controller.
On Windows 10 Edition, you plug in a controller and it will work. Even if you don't use the controller feature, in this case, more features are better than fewer.
Crossplay:
On the Windows release, anyone can play with players on other devices including Xbox, Android, IOS and the Nintendo Switch in June. When playing games with other players, you need to register a free Xbox Live account. As this function is not available for the Java edition, Minecraft Windows 10 edition has an absolute advantage.
Servers:
Two versions have servers. The only problem is that we are using two different versions of the same game – the Java edition cannot connect to the Windows 10 server, while Windows 10 cannot connect to the server of Java edition.
Hence, the key point of selecting an edition is to see which has more servers you like.
System resource consumption:
The Java edition of Minecraft is more resource intensive than the Windows 10 edition. This is more like a Java issue than a Minecraft issue. This is because that Java edition of Minecraft is a full application while the Windows 10 edition is a Minecraft PE or a mobile one. You will find that Java Minecraft is not so resource-consuming after comparing it with other full applications games such as Fortenite, Apex Legends, Creativerse, etc.
Therefore, if you don't want to modify the game further, using the Windows 10 edition is a better idea.
That is all the contents of Minecraft Java edition vs Windows 10. It's a great reference for you.