Now, it is very common that Wi-Fi isn't built into every motherboard. Fortunately, a USB Wi-Fi adapter can fill that gap perfectly and provide you with a seamless wireless connection or simply improve your connectivity.
You can enjoy a faster speed, a lower latency and more mobility with the help of a USB WiFi adapter. Here comes the question "what is the best USB WiFi adapter". Several best USB WiFi adapters will be introduced to you here.
You may also be interested in this: The Guide to Choose the Best USB Flash Drive
Trendnet TEW-809UB
Trendnet TEW-809UB is the best full size WiFi adapter. It is very stable and fast, giving you great using experience. It makes full use of antennas and beats every other adapter tested on new wireless fringe location on both the 2.4 GHz and 5 GHz bands. If you want to use Wi-Fi in a challenging place with a poor signal, this adapter is suitable for you.
-image from trendnet.com
Here, I will list other parameters of this USB WiFi adapter for you.
Standard: AC1900 IEEE 802.11 a/b/g/n/ac
Frequencies: 2.4GHz + 5GHz
Dimensions: 85 x 75 x 20 mm (3.35 x 2.95 x 0.79 in.)
Weight: 48g (1.7oz)
Fast AC1900 speeds
Great range
Doesn't support MU-MIMO (support Beamforming)
NET-DYN USB AC1200 Dual Band
NET-DYN AC1200 is a lightweight (0.48 ounces) wireless WiFi adapter. Though some people don't like its monoblue look, it enables you to find it from your bag with ease. It is not compatible with Mac OS Sierra, but it compatible with Mac OS 10.7 or 10.8 version. You can utilize it on Windows even though you are using the relatively old version – Windows XP.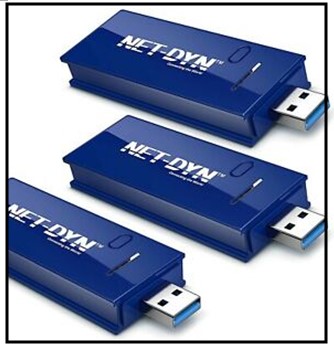 -image from netdynwifi.com
The Internet speed is fast and stable, so you don't have to worry that Internet will disconnect when playing online game like Red Dead Redemption 2 or having a video call. Besides, Bluetooth connections won't affect signal quantity.
TP-Link AC1900 Archer T9E
TP-Link AC1900 Archer T9E is considered as the most valuable USB WiFi adapter 2019. Recently, TP Link releases its newest wireless adapter that's aiming to hardcore gaming freaks and HD movie buffs alike.
-image from tp-link.com
It is a chic USB WiFi adapter. Since it uses dual band standard, you will not face any inconsistencies when playing games. This small and portable wireless adapter offers you high speed with a consistent ping. It can be the best wireless adapter for you.
With a speed of more than 600Mbps in the 5GHz band and 200Mbps in the 2.4GHz, TP Link AC1900 Archer T9E is worthwhile for anything ranging from HD video streaming to lag-free gaming. However, it has a slow reception in 5GHz band on Windows 10.
The most attracting feature of this adapter is that it has to be its beamforming tech, which allows it to seamlessly receive directional signals. In this case, you can reduce signal loss. Besides, its signal covers a large field.
Glam Hobby 600Mbps AC600
Glam Hobby 600Mbps AC600 has an excellent compact feature. It is very suitable for looking to stream video, watching the web or hosting an online video conference. It can offer you amazing speed capabilities including a 600Mbps connection speed. What's more, it is capable of working on the 5GHz band for a 433Mbps max connection speed (150Mbps on 2.4GHz).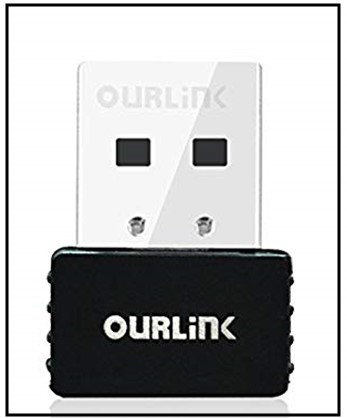 It supports Windows 10 (you need to download software from Glam Hobby website) and Mac OS. It has a length of 22mm and provides an excellent way to add a 5GHz connection to the laptop. Glam Hobby 600Mbps AC600 makes up its omission of 802.11n by its unique feature – you can create WiFi hotspot for other mobile devices only if there is a wired Internet connection.
4 best WiFi USB adapters in 2019 have been introduced to you. Now, you can make your decision.