USB flash drive plays an important role in the life, but methods to select a great one is not easy. Don't worry. This post will introduce some aspects you need to notice when buying it. Besides, three most popular USB flash drives are introduced in this post.
About USB Flash Drive
What is a USB flash drive? USB flash drive is a mobile storage device, which can be used to back up data and is easy to carry. The USB flash drive is a type of flash memory, so it is also called a flash drive.
It is characterized by great compatibility and portability, large storage capacity and cheap.
In this post of MiniTool, you can get methods to choose a wonderful USB flash drive.
In general, the USB flash drive capacity is 1G, 2G, 4G, 8G, 16G, etc. Certainly, in current the capacity of USB flash drive has improved a lot, such as 128G. In addition, you can buy one at a very reasonable price. For instance, a 4G to 8G USB flash drive takes you about 5 dollars.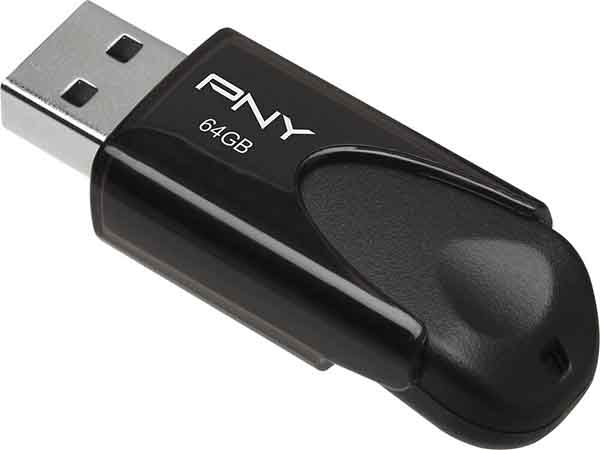 -image from pny.com
In the USB specification, it is divided into five parts, namely controller, controller driver, USB chip driver, USB device and client device driver for different devices.
Host Controller: It is physical chip, responsible for carrying out the orders issued by the controller driver. Now, nearly all controllers are integrated into the motherboard south bridge chip, so you needn't to buy it separately.
Host Controller Driver: It establishes a communication link between the USB and the controller.
USB Chip Driver: It offers support to the USB.
USB Device: A USB peripheral connected to a PC, including a USB hub and device. The former can be connected to other USB devices, while the latter is the specific device used to perform specific functions.
Client Driver: It is used to drive the USB device that is provided by the USB device manufacturer or operating system in most cases.
To get information on how to use a flash drive, please read this post: Step-by-Step Tutorial on How to Use a Flash Drive – MiniTool
To know more information on how to fix a USB flash drive that is not recognized, you can read this article as a reference: 10 Situations Where External Hard Drive not Showing up & Solutions
How to Select an Ideal USB Flash Drive
Since there are many kinds of USB flash drives on the market, how to select an ideal one may be a difficulty for you. Therefore, this part will show you how to select and ideal USB flash drive. It will analyze some important and essential elements when buying a USB flash drive.
If you are bothered by this problem, please pay attention to the following contents. 
Capacity
First and foremost, you need to check the capacity when purchasing a USB flash drive. The capacity can decide how much files and folders you can store in it. If your USB flash drive capacity is small but you have many data to be stored, it would be not enough.
With a small capacity USB flash drive, you may need to delete your data in the USB drive to free up space for storing other data. This must be terrible news for you. Of course, purchasing an extra-large USB flash drive is not a wise action too. Though it won't cause a trouble for you, wasting too much space is not advocated.
Hence, selecting a suitable USB flash drive capacity is very important. You need to check the capacity carefully when buying it.
Speed
The speed of a USB flash drive also matters a lot. Generally speaking, the faster the USB is, the better. Two factors decide the speed of your USB flash drive: USB port itself and the components of the drive.
Another interesting thing is that when finding two similar USB flash drives and both of them with USB 3.0 and 64GB capacity made by one manufacturer, you may raise a question what makes their costs different? The answer is the quality of components, which decide the performance of your drive.
USB 3.0 is much faster than USB 2.0, but both the USB port itself and the drive itself must support the standard. If your flash drive is USB 3.0 but the computer's port is USB 2.0, the transfer will take place at a speed of USB 2.0.
The flash drive and controller type inside the stick also has impacts on the speed.
The best drives use the same type of advanced controller and memory quality in solid state drives (SSDs), while the cheaper drives use cheaper components that do not perform well in transferring and storing data.
Performance
The performance of a USB flash drive is also essential factor when you are making a choice on USB flash drive purchasing. The USB flash drive's performance depends on three aspects: the interface, USB mass storage controller and the NAND flash memory chip inside the drive.
Most of USB flash drives apply the standard rectangular Type-A connector, but the controller will support a range of USB standards up to USB3.1. The cheapest drive is limited to USB2.0 with a maximum speed of 40MB/s. USB3.0 can reach speeds of about 625MB/s in theory, while USB3.1 can reach 1,250MB/s.
The actual maximum transmission rate is lower than its theoretical rate – even the fastest USB3.1 only can reach 440MB/s in practice. This is because although USB 3.0 and 3.1 drivers are not hindered by slow interfaces, they are still limited by the speed of the controller and the NAND flash chip itself.
In fact, even the fastest USB flash drives are hard to reach 300MB/s, and most of the peaks are between 100MB / s and 200MB / s when transferring large files in sequence.
Other Factors You Need to Notice
Actually, there are some points you need to keep in mind besides the above elements you. Even though you follow the given instructions, you may still cannot buy an ideal USB flash drive. Firstly, the quality of different brands is various, so a great way is to buy a drive with great reputation.
As there are numerous counterfeit USB flash drives on the market, you'd better buy it in an official flagship store or a physical store. Alternatively, buy the USB flash drive in legal shopping platform such as Amazon, eBay.
Read here, you may have your own understanding of how to select an ideal USB flash drive. If you think it's troublesome to buy a good USB flash drive, you can take the following section as a reference.
Several Popular USB Flash Drives
When talking about USB flash drive, it is necessary to mention several most popular flash drives in the current market. If you are considering buying a USB flash drive recently, you shouldn't miss this section. It is really helpful. 
You may have in interest in this post: The Report on Global Embedded Flash Drive Market 2019
Now, it's time to introduce you those popular USB flash drives among the best USB flash drive 2019 list one by one.
Patriot Supersonic Rage 2 USB Flash Drive
With a capacity of 128GB, it can satisfy your large storage space demand. The USB3.0 interface enables you to store your files and folders quickly. It is one of the best USB flash drives, especially one of the fastest USB flash drives. It's just a little expensive, but it is worth buying for its high speed and large capacity.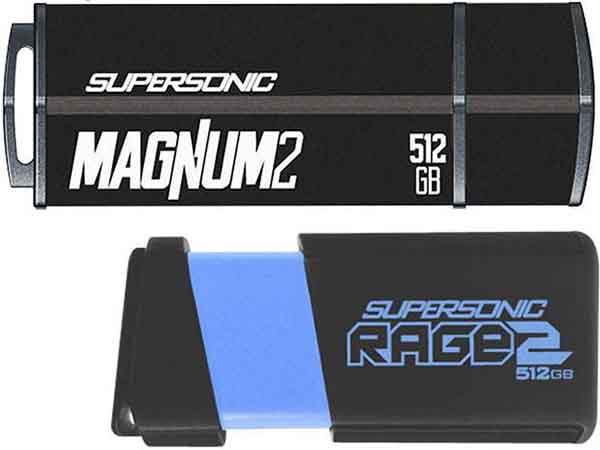 -image from patriotmemory.com
Kingston Technology DataTraveler 100 Generation 3 USB Flash Drive
t is called the best USB flash drive for 64GB. It has plenty of space for you to store your data, but it's not as fast as other USB 3.0 flash drives. This doesn't mean this USB drive is very slow (read/write speeds of 150Mbs and 70Mbs respectively). In general, this is the most affordable 64GB USB 3.0 drive on the market.

-image from kingston.com
SamSung MUF – 128AB
If you are seeking a USB drive with great functions but economical, SamSung MUF – 128AB is an ideal option for you. There are various available sizes from 32GB to 256GB for you to choose from. It supports USB3.1 connectivity with a high data transfer speed up to 300Mbs.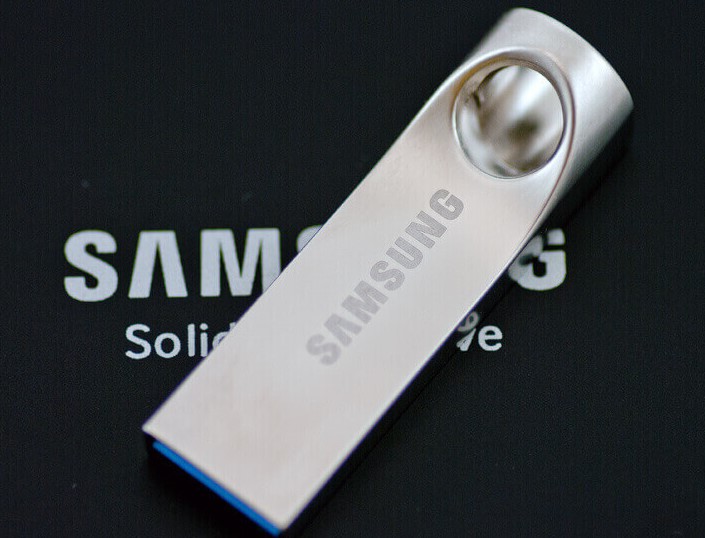 -image from samsung.com
In order to keep your data safe, the device is waterproof, shockproof, magnetically resistant, temperature resistant and X-ray resistant. Because the drive is backward compatible with USB 2.0, it works for almost any device you own.
How to Manage a New USB Drive
When you get your new USB drive, you may need to create partition on the USB drive or format the USB. Under this situation, you may wonder: is there a disk manager for USB drive.
The answer is absolutely "Yes". MiniTool Partition Wizard is a perfect disk manager for USB drive, which enables you to format, resize, etc. With this powerful software, you are able to manage your USB drive easily and effectively.
For instance, you can use the check file system feature to fix file system errors on USB drive. If you need to back up partitions on USB drive, the Copy Partition or Copy Disk feature can assist you very well.
MiniTool Partition Wizard FreeClick to Download100%Clean & Safe
Taking format USB as an example:
Step 1: Insert your USB flash drive into your computer.
Step 2: Launch MiniTool Partition Wizard Free Edition to get its main interface.
Step 3: After selecting the USB flash drive, click the Format Partition feature in the action panel. Then set the partition label, file system for the partition in the pop-up window. After that click OK to continue.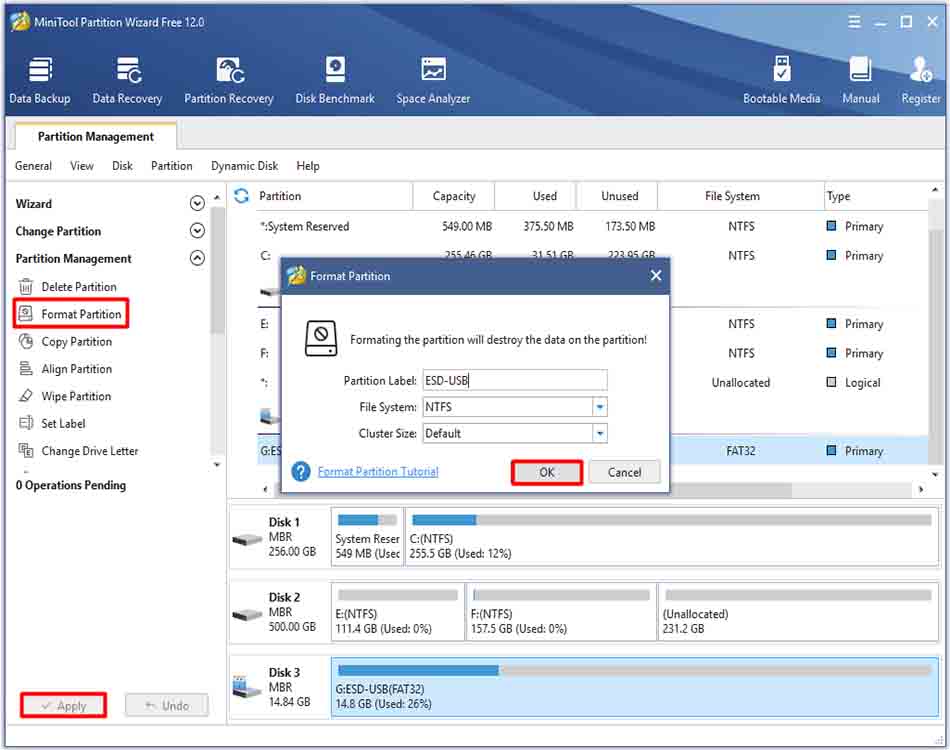 Step 4: Click Apply to carry out the pending operation.
Also like: Do's and Don'ts for Using USB Flash Drives [Fill Guide]
I buy a wonderful USB flash drive according to the methods given by MiniTool. If you have no idea about selecting a suitable USB flash drive, you can read this post. Click to Tweet
Conclusion
As you can see, a complete guide on how to select an ideal USB flash drive is illustrated in the post. Additional information such as the USB flash drive itself, popular USB flash drives on the market is also given. Are you bothered by selecting an ideal USB flash drive? If your answer is "Yes", please don't hesitate to read it now!
If you have any question or suggestion, please leave it in the comment section. If you have any doubt or anything you want to tell us, you can contact us via [email protected].