Before you reset the computer, you'd better back up important data or directly clone the whole hard drive to avoid data loss. As a piece of professional HDD/SSD cloning software, MiniTool Partition Wizard is an ideal choice. Both its Migrate OS to SSD/HDD and Copy Disk features allow you to clone the hard drive.
MiniTool Partition Wizard DemoClick to Download100%Clean & Safe
Way 1: Change the PC's Power Plan
A simple way to get rid of "we can't reset your PC while it's running on battery power" is to change the power plan of the computer.
Step 1: Right-click on the Windows icon and then click the Run option.
Step 2: Type control in the Run window and click OK to open Control Panel.
Step 3: Find and click Power Options in the Control Panel window.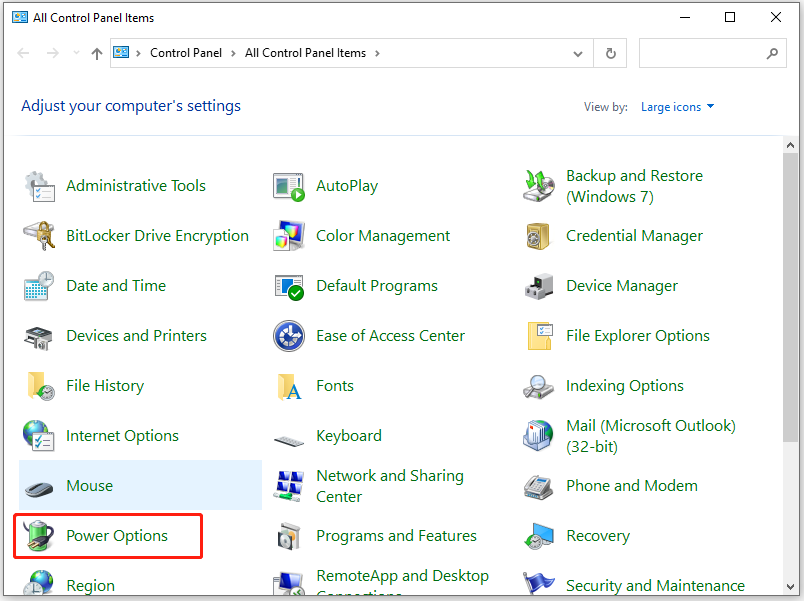 Step 4: In the next window, choose a preferred plan from the given options.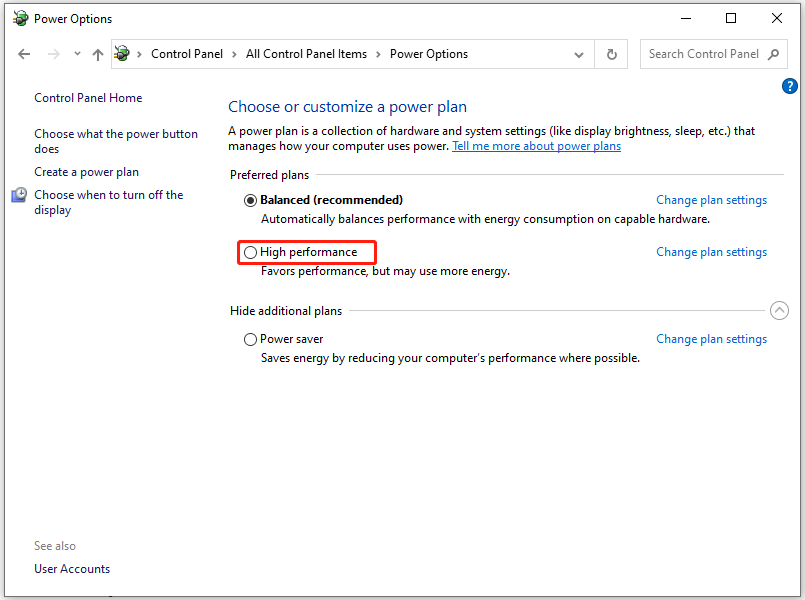 Way 2: Drain Residual Power
As its name suggests, residual power refers to the static electricity that remains in the computer after you turn off it. It sometimes can cause issues like "we can't reset your PC while it's running on battery power". Hence, draining residual power is an available way to fix the issue. To do that, follow these steps.
Step 1: Turn off your computer.
Step 2: Unplug the charger and other peripherals from the PC.
Step 3: Remove the battery.
Step 4: Press and hold the Power button for about 30 seconds.
Step 5: Insert the battery and connect the charger. After that, turn on the computer and reset your PC to see if you can do that smoothly.
Also read: Quickly Remove There Was a Problem Resetting Your PC
Way 3: Check the Battery Health
Due to battery issues, you can also receive the error message "we can't reset your PC while it's running on battery power". Though the battery sometimes shows the status as charging, its percentage doesn't increase. Therefore, you'd better perform a laptop battery test when this issue occurs.
If your battery is defective, replace it with a new one. Then check if you can reset the computer successfully.
Way 4: Reset the PC in the Windows Recovery Environment
Step 1: Boot your computer into Windows Recovery Environment.
Step 2: After that, tap Troubleshoot > Reset this PC > Keep my file or Remove everything based on your needs. In this scenario, we choose Keep my files.
Step 3: Select your account and enter the password. Then click Continue to move on.
Step 4: According to your situation, pick Cloud download or Local reinstall.
Tips:
If you can't reinstall Windows via Local reinstall or any prompted errors, select Cloud download to reinstall the available Internet environment instead.
Step 5: Click the Reset button to start reinstalling Windows.
Way 5: Clean Install Windows
If you still fail to reset Windows, directly perform a clean install. This operation also helps you get a completely new system.
Step 1: Download Windows 10 Media Creation Tool from Microsoft's official website.
Step 2: Run this tool and click the Accept button.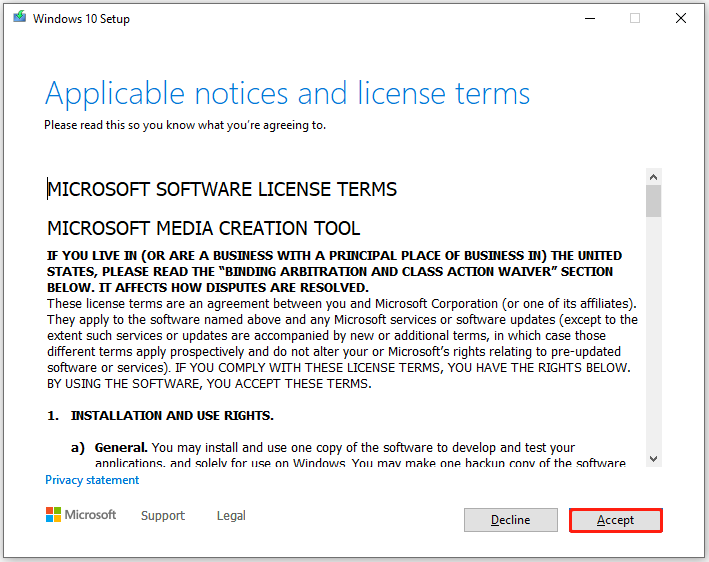 Step 3: Choose the Upgrade this PC now option and click Next.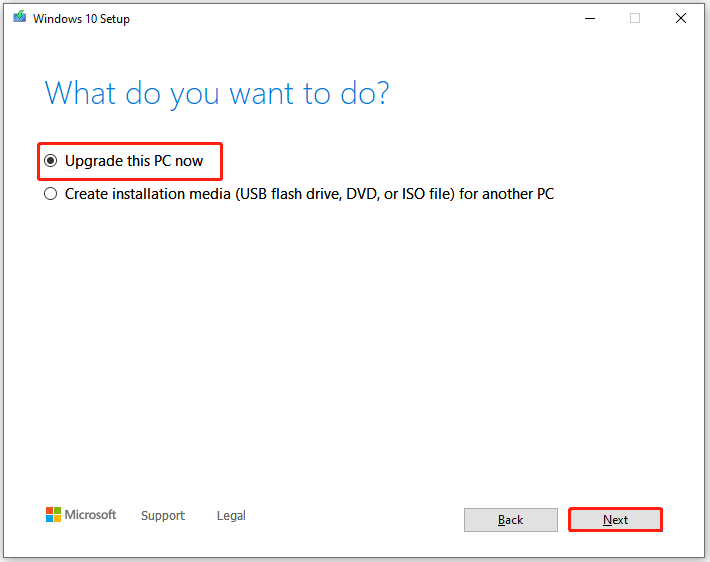 Step 4: Click on the Accept button again.
Step 5: Click the Change what to keep link.
Step 6: Choose Nothing and tap Next.
Step 7: Click Install and then follow the on-screen instructions to complete the installation.
Related article: Windows 10 Reset VS Clean Install VS Fresh Start, Detailed Guide