BYJU's is an e-learning platform that provides video classes as well as tutorials for competitive exams to students of classes 1 to 12. BYJU's SD card enables them to access course materials without an internet connection.
So, if you have an SD card from BYJU's, you may face several issues. In most cases, you don't need to format the card, but sometimes formatting is your only option. Why do you need to format BYJU's SD card? Here are some reasons:
Remove write protection on BYJU's SD card.
Convert BYJU's SD card to normal use.
Repair expired or damaged BYJU's SD card.
If you are facing any of the above issues with your BYJU's SD card and want to format it, you have come to the right place.
After that, let's proceed to safely format BYJU's SD card.
How to Format BYJU's SD Card
In this part, we introduce 3 ways on how to format BYJU's SD card in laptop of Windows. You can pick the one you prefer. We recommend you try to use the first way.
Way 1. Use MiniTool Partition Wizard
MiniTool Partition Wizard is a professional and safe partition manager that offers a wide range of features related to disk/partition management. It breaks the limitation of Windows built-in tools and allows users to easily format the external hard disk into NTFS, FAT32, exFAT, and other formats.
Besides, this partition software can help you upgrade to a larger hard drive without reinstalling the OS, back up data to keep your data safe, check disk health, and more.
MiniTool Partition Wizard FreeClick to Download100%Clean & Safe
Step 1: Download and install MiniTool Partition Wizard on your PC. Then launch it to get its main interface.
Step 2: Select the partition you want to format and choose Format Partition from the left action panel.
Step 3: Then set the Partition Label, File System, and Cluster Size. Then click on OK to continue.
Step 4: Click on Apply to confirm the changes.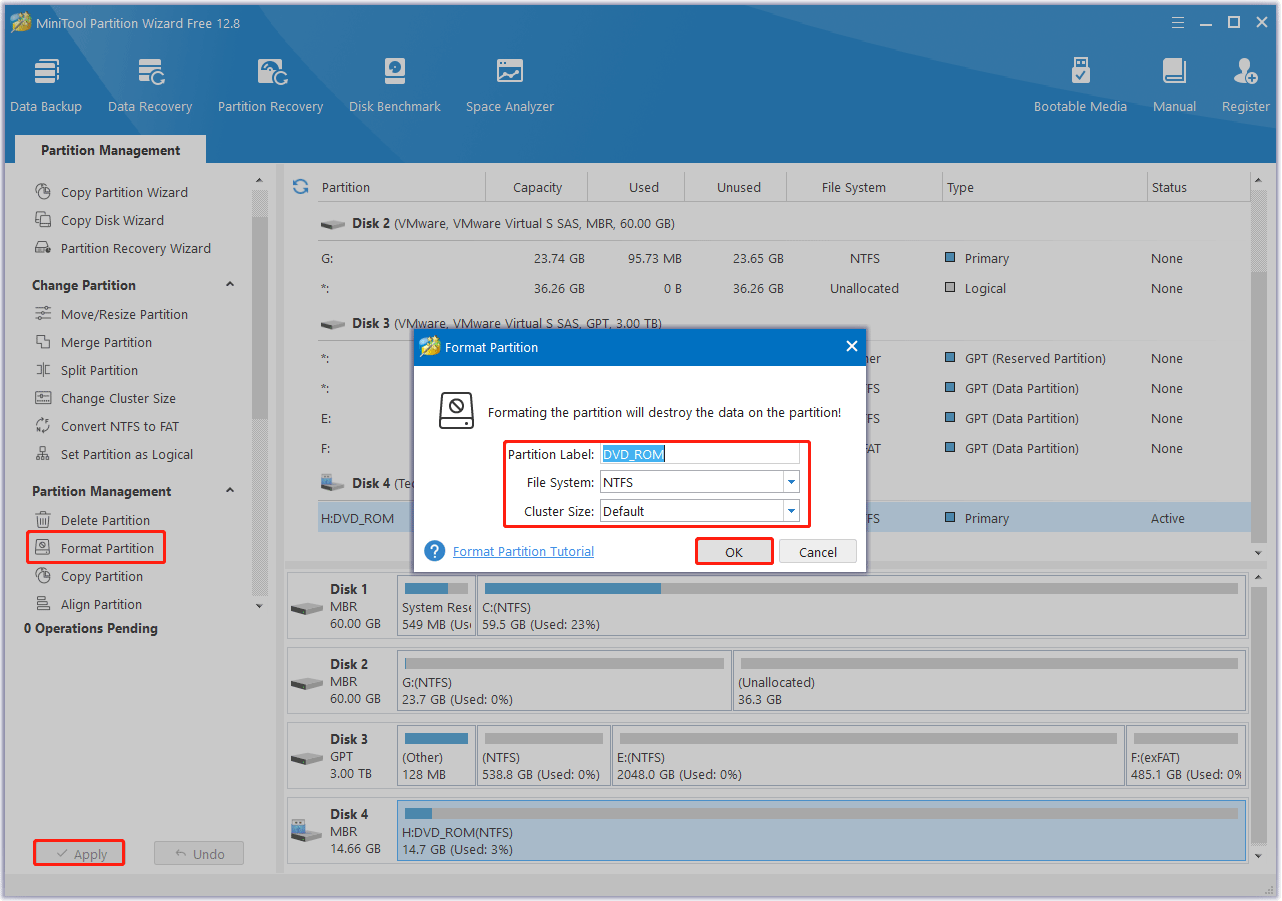 Way 2. Use Disk Management
You are able to format BYJU'S SD card on Windows using Disk Management.
Step 1: Press the Win + R key to open the Run window. Type diskmgmt.msc in the window, and then click OK.
Step 2: Right-click on the target SD card and select the Format option.
Step 3: Set the Volume label, File system, and Allocation unit size for the partition and select the Perform a quick format option. Then, click OK.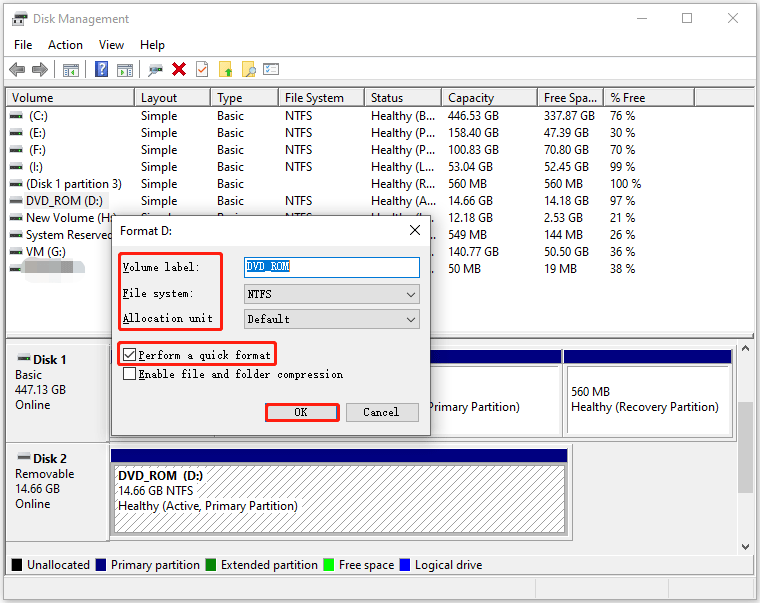 Step 4: Click OK in the pop-up window to finish the formatting operation.
Way 3. Use DiskPart
DiskPart allows you to format BYJU's SD card, too. The steps are as follows:
Step 1: Press the Win + R key to get the Run window. Type diskpart in the windows and then click OK.
Step 2: Type a series of commands on the DiskPart page. Press the Enter key after typing each command. The following are commands:
list disk
select disk N (N stands for the drive you want to format)
list partition
select partition N (N stands for the partition you want to format)
format fs=ntfs quick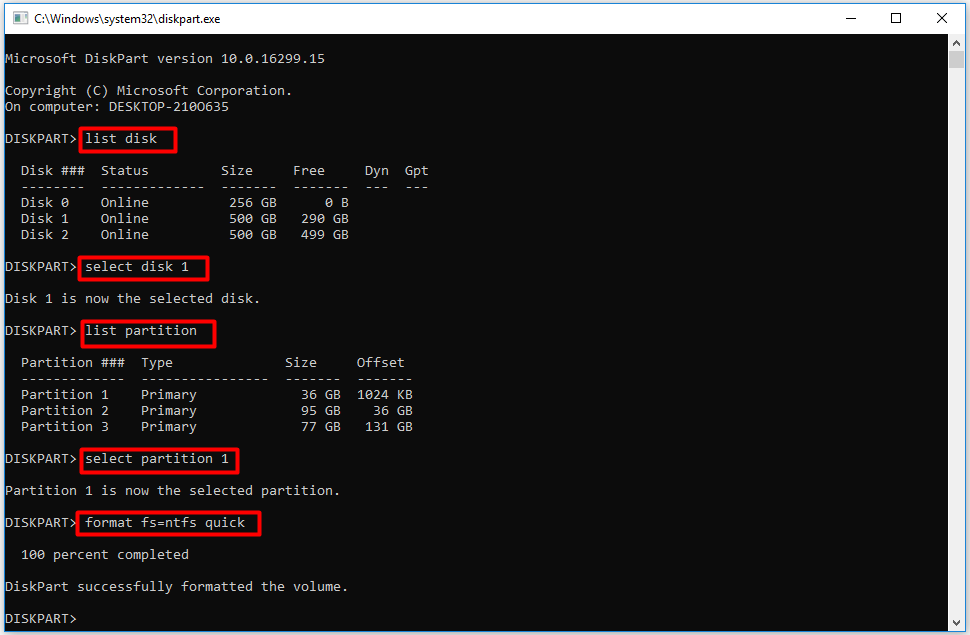 For more information about hard drive formatting, please read this post: How to Format a Hard Drive with Ease in Windows 10/8/7?
Bottom Line
This post introduces how to format BYJU's SD card. We recommend you use a free partition manager called MiniTool Partition Wizard.