After purchasing a new laptop, the most common thing for a great many people is to install some must-have programs.
What programs should I install on my new laptop
? This post of
MiniTool
summarizes the top 10 programs for new computers.
Manage Hard Disk on a New Laptop First
When it comes to setting up a new laptop, a lot of people think the first thing they should do is to install software for new computers. Well, what to install on new PCs? Some people want to install an internet browser. Some people intend to install a media player. Some people think they should install an antivirus program. There's no doubt that everyone has their own answer.
So, what's the really important thing should you do? The answer is to manage the partitions on your hard disk. In order to make full use of the hard disk space, it is highly recommended you install a powerful partition manager.
Although you can use Diskpart or Disk Management tool to manage partitions, both 2 tools have limitations such as you can't move/resize a partition. So, we highly recommend you utilize a more professional partition manager – MiniTool Partition Wizard.
It is a multifunctional and professional partition manager trusted by millions of users. With this practical software, you can create/extend/move/resize partitions on your hard drive. To be specific, for example, you can create a partition named Games, a partition named Videos, and then you can resize your existing partition or move it to the needed location.
In addition, you can utilize this software to convert MBR disk to GPT disk without data loss> if you need it.
Now, let's see how to create partitions on your new laptop using MiniTool Partition Wizard.
MiniTool Partition Wizard FreeClick to Download100%Clean & Safe
Step 1. Launch this software on your new laptop to enter its main interface, select the unallocated space on the hard drive and click on Create Partition from the left panel.
Step 2. In the pop-up window, you can specify the size and location of the new partition. For example, you can change the Partition Label to Games, select a File System from the drop-down menu, adjust the size and location by dragging and moving the handle based on your actual situation. Once done, click on OK to save changes.
Step 3. Click on Apply to execute the changes.
After that, you can repeat the same steps to create another partition on your hard disk. Once you have categorized the partitions, you can start installing some software for new computers.
Top 10 Programs to Download on New PC
Partition Manager – MiniTool Partition Wizard
Internet Browser – Google Chrome
Antivirus Software – Malwarebytes
File Compression Tool – 7-Zip
Office Software – LibreOffice
Cleanup Utility: CCleaner
Backup Software -MiniTool ShadowMaker
Music Streaming – Spotify
Media Player – MiniTool MovieMaker
Communication Tool – Skype
What Programs Should I Install on My New Laptop
Up till now, all necessary partitions on the new computer should have been created. Let's go on seeing "what programs should I install on my new laptop". Here we will share some trusted and must-have software for Windows 10 PC. Let's explore them one by one.
Internet Browser: Google Chrome
As a fantastic internet browser, Google Chrome is one of the most popular programs to download on new PCs. It provides users with secure and fast web browsing experience. With this browser, users can search for images, videos, maps, news, and more items based on demands.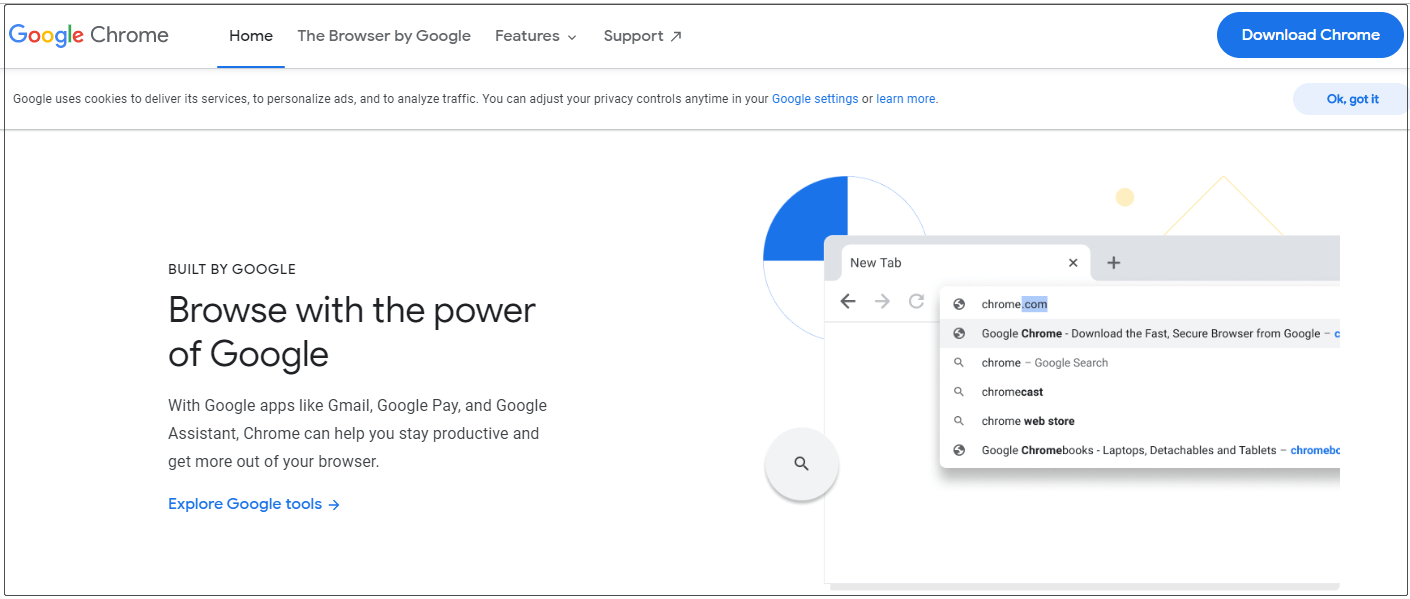 One of the biggest advantages is that users can install a vast of extensions on this browser. In addition, Google Chrome also supports cross-platform syncing that allows users to open the desktop tabs on Android phones and vice versa.
Antivirus Software: Malwarebytes
Windows 10 has a built-in security feature – Windows Defender Firewall. However, we highly recommend you install a secondary antivirus program. Malwarebytes is a professional antivirus program for new computers, specializing in protecting home computers and smartphones from malware and other threats.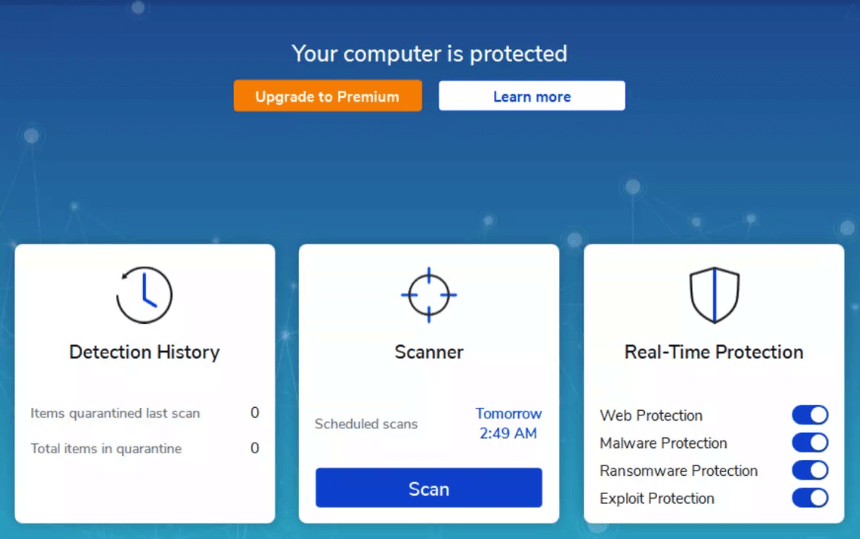 It is a dedicated malware scanner and cleaning tool with a full range of powerful features. For example, it can remove malware, stop exploit attacks, block ransomware attacks, and shield against malicious websites. In addition, there are three scanning options that you can choose including Quick Scan, Custom Scan, and Threat Scan.
Top recommendation: Is Malwarebytes Safe for Windows? Here Is What You Need to Know.
File Compression Tool: 7-Zip
File compression tools are necessary programs to download on new PCs. They can save disk space especially when you download a large number of files and need to extract them. 7-Zip is a wise choice for most new laptops. It is a free open-source program that compresses files into one archive file for easy transportation and less storage.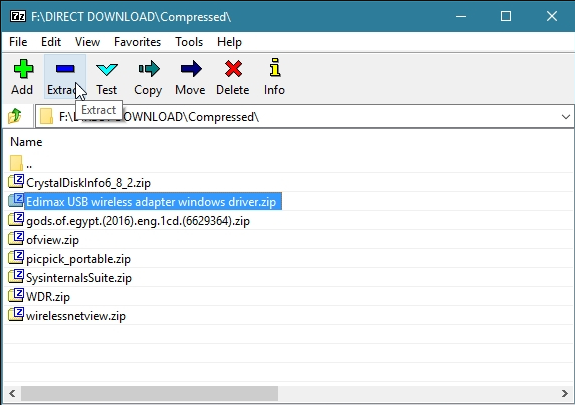 According to a survey, the compression ratio of 7 Zip can reach 25%, which is more efficient than some file compression utilities. It is a relatively aged compression tool that can run on Windows systems as well as Linux-based operating systems. In addition, this utility comes in a small size so that you can install it in seconds.
Tip:
A lot of users are confused about whether 7 Zip is safe. If you are also trying to figure it out,
this post
explains this question in detail.
Office Software: LibreOffice
What to install on new PC? It is needless to say that an Office program is necessary for most people when working with documents, spreadsheets, and presentations. Here we recommend you install LibreOffice to deal with the daily works. It is a free and powerful alternative to Microsoft Office.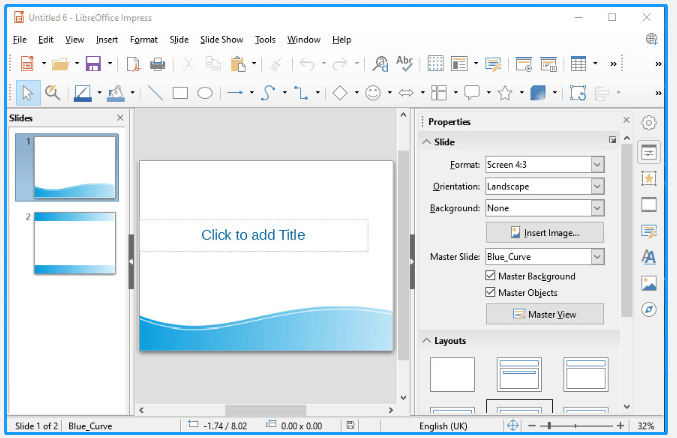 LibreOffice has a clean interface and rich features that unleash your creativity and improve work efficiency. With this powerful Office suite, you can utilize many alternative features of MS Office like Word, PowerPoint, Access, and more.
Video Editing Software: MiniTool MovieMaker
If you are looking for a video editing program for new computers, then MiniTool MovieMaker provides you with a great convince. It is a free and handy media player that allows you to create movies and videos without limits. This tool is also suitable for those who no video design experience.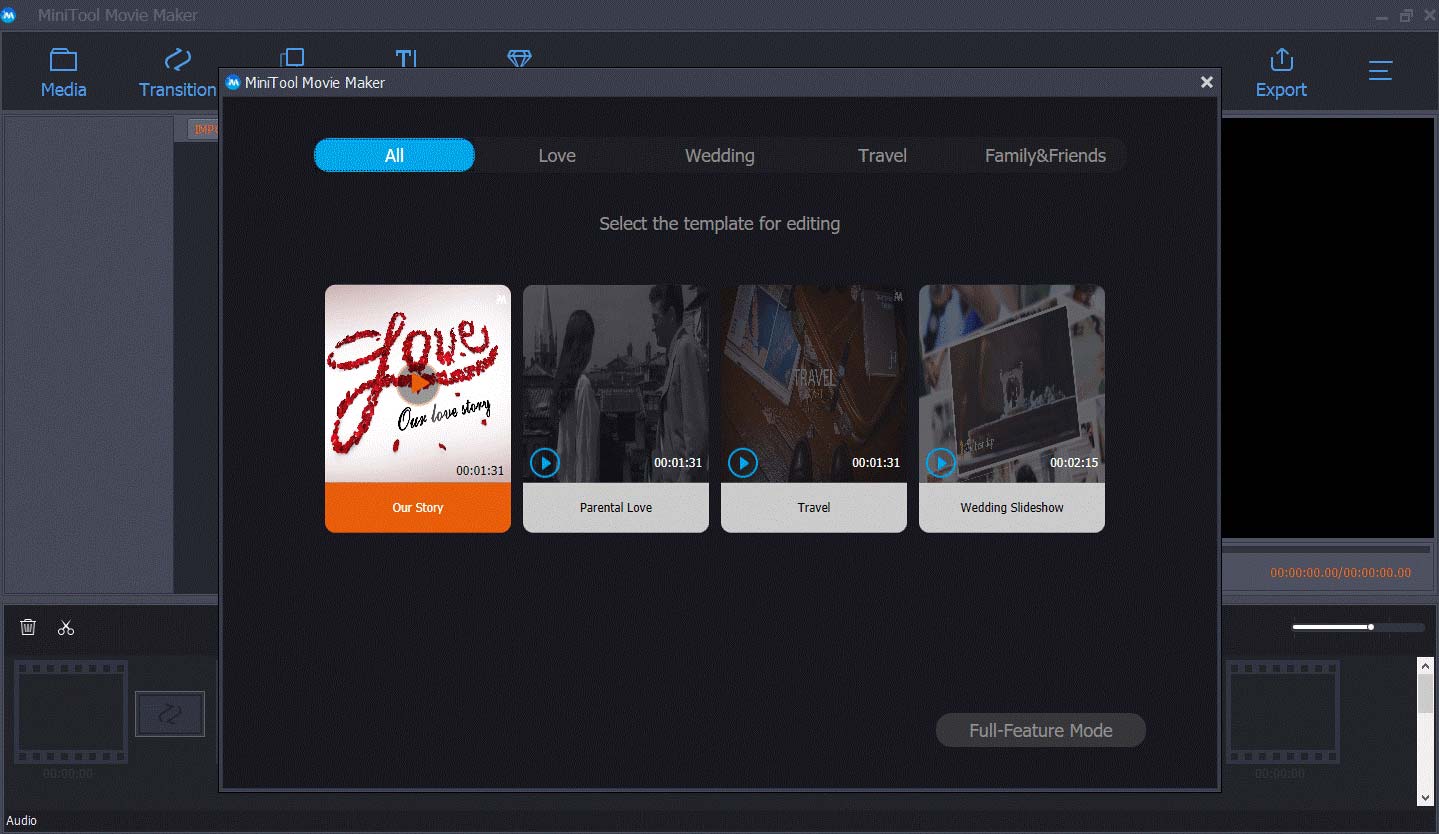 This media player boasts many features such as simple timelines, stunning transition, perfect aesthetic, video speed controller, and animate zoom tool. With this tool, you can choose a liked template and then import photos and videos, save the cool movie on your laptop or share it with your friends.
Cleanup Utility: CCleaner
When it comes to the best programs for new computers, a cleanup tool is necessary to keep your system efficient. Here CCleaner is one of the most common cleanup programs for new computers. This software is mainly used to speed up the system by customizing a cleaning plan and performing a health check.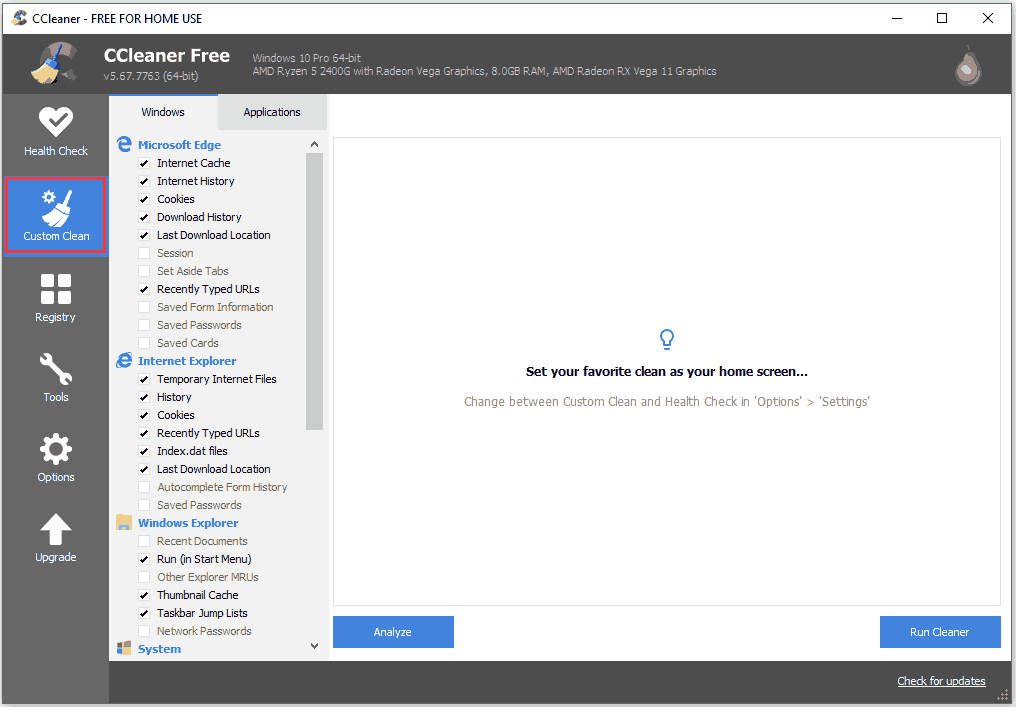 This tool works as a junk file cleaner that's capable of deleting unwanted files left by uninstalled programs and cleaning system caches, browsing history, log files, problematic registry keys, and so forth. In addition, the CCleaner 2.27 and later versions can be used to wipe the entire disk or free space of the hard disk to protect your privacy.
You may also be interested in Is CCleaner Safe? Here Are Answers and Alternatives.
Backup Software: MiniTool ShadowMaker
What to install on new PCs? If you want to back up your Windows system and restore it to the previous state on your new laptop, it is highly recommended you install MiniTool ShadowMaker. It is not only a backup program but a cloning and restoring program. This powerful software is compatible with Windows 10/8.1/7 and Windows Servers 2008/2012/2016/2019.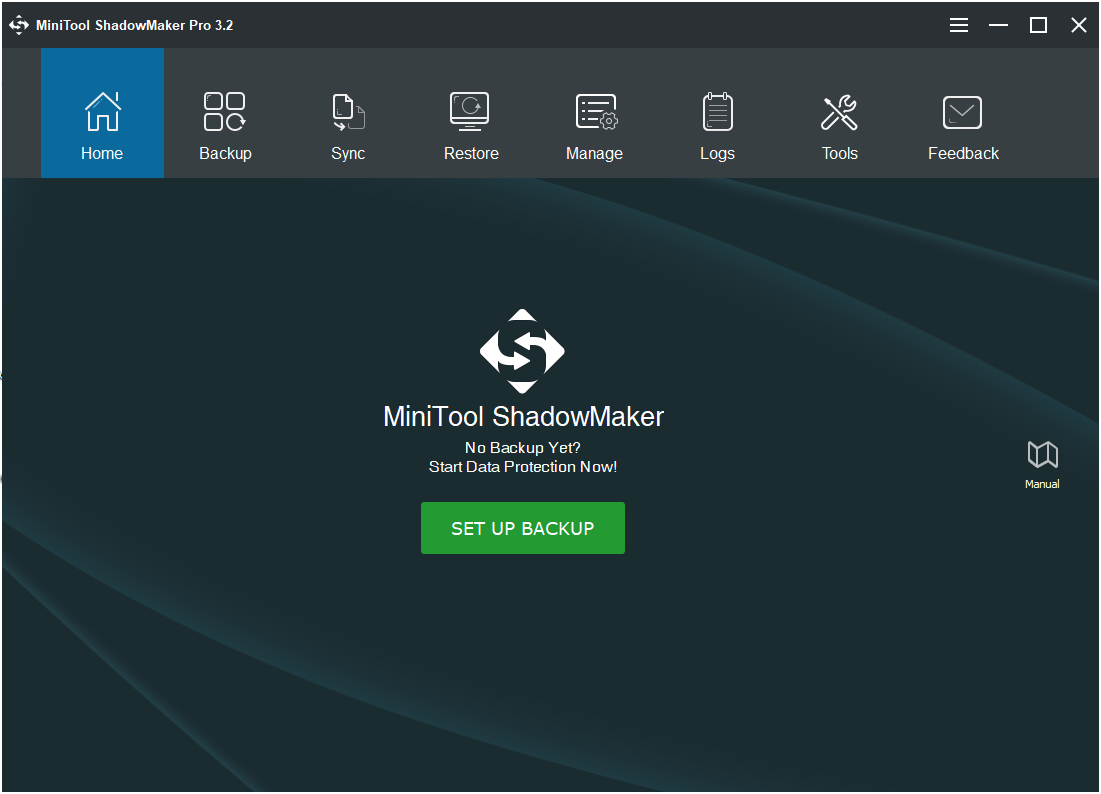 With this professional backup utility, you can back up OS, individual files/folders, partitions, and even the entire hard disk to a storage device. It protects your files/folders via backing up or syncing. This utility is able to restore important data if a disaster occurs on your laptop. More conveniently, you can schedule an automatic file backup scheme based on your needs.
Music Streaming: Spotify
Are you searching for a music streaming service on the new computer? If so, probably Spotify is what you need. It is a popular digital music service that gives you the ability to access millions of songs around the world. With this service, you don't have to import and organize a collection of songs on your laptop.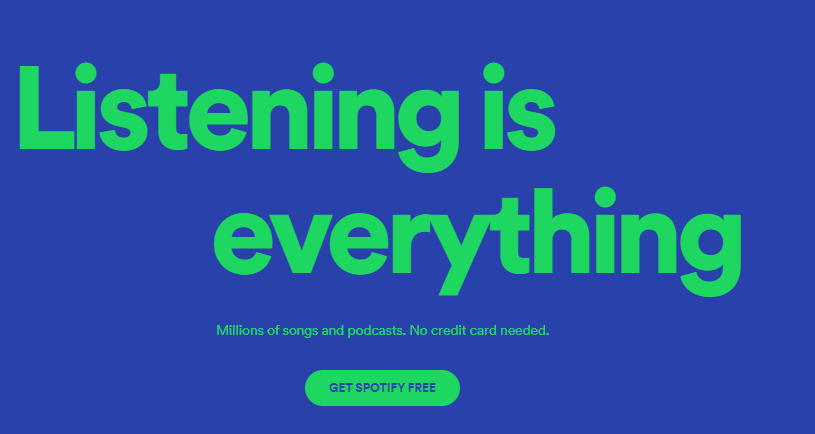 This music streaming service is available on many modern devices like Windows, macOS, Linux, and Android. Its ad-supported free plan enables you to listen to as much music as you like. On the platform, search for songs or music based on artist, album, genre. Besides, you can create, edit, and share playlists with your friends.
Communication Tool: Skype
As a fantastic communication tool for video calls and chat, Skype attracts a great number of users around the world. It provides video chats, voice calls, and instant messaging services between computers, tablets, mobile devices, and even the Xbox One consoles. In addition, the tool can be used to transmit text, video, audio, and images.

Skype lets you communicate over the Internet by using voice, a microphone, or a webcam. One of the biggest benefits is that you can make unlimited video calls between Skype users and even a group of users. Now, this tool is available for many platforms including Windows, iOS, Android, Mac, and Linux.
Recently, I purchased a new laptop and wanted to install some practical software. What programs should I install on my new laptop? This post introduces the 10 best programs for new computers. Probable you are also looking for such an article.Click to Tweet
What's Your Opinion
What to install on new PCs? Now, we believe that you already have your own decision. Before installing new computer software, please try using MiniTool Partition Wizard to create partitions on the hard disk so as for future use.
For any questions and towards using the MiniTool software, you can leave them in the following comment area or you can contact us by sending an email via [email protected]. We also appreciate any opinions and ideas about the topic.
What Programs Should I Install on My New Laptop FAQ
What things should I do first with a new computer?
Use a partition management tool to customize your hard disk.
Check the BIOS so that you can add some new features to your setup.
Check for Windows updates.
Clear out the clutter.
Install the latest drivers.
Benchmark your hardware.
What is the best operating system for a gaming PC?
The
best operating system
for a gaming computer should be Windows 10. The main reason is that Windows 10 supports more games than any other operating system.
What should you do after buying a used computer?
There are some important things you should note after purchasing a used computer.
Check the used age.
Factory reset the computer.
Install security software.
Install the latest Windows updates
Create a file recovery system.