Nowadays, many people would like to build their own laptops to meet their personalized needs. Do you want to build your own laptop, too? If so, do you know how to build a laptop? In this post, MiniTool will tell you benefits of building a laptop and show you how to do that.
Is It Worth Building Your Own Laptop?
A lot of times you buy preconfigured OEM laptops directly from stores or manufacturer websites. These laptops are built in bulk with specifications fit for a variety of uses and applications, and you can start using it immediately when you get home or after the next package delivery truck arrives.
But these laptops may not meet personalized needs, especially for gamers and professional users. In addition, custom laptop computers have high cost effectiveness. Of course, the premise is that you build it yourself.
At the same price, the performance of the custom computers far exceeds the brand computers, because you can choose computer accessories according to your needs and don't need to spend money on components you didn't really want. Therefore, it's worth building a laptop.
You can build your own laptop computers through the following ways:
1. Laptop Customization Service
Some PC brands like Lenovo and Dell provide custom laptop service. They allow you to choose components like processors, displays, hard drives, and so on. Then, they build the computer according to your specification.
I don't recommend this method if your budget is limited. This method is not cost-effective. But if you don't know how to build a laptop at all, this method is also OK.
2. Building a Laptop by Yourself
If you want to get a high-performance laptop with a relatively low cost, you should choose this method. If you don't know how to build a laptop, I will show you how to do that in the following content. Just keep reading to learn how to build your own laptop.
How to Build Your Own Laptop
To build your own laptop, you just need to do two jobs: choosing components and assembling them into one PC. What do you need to build a PC? How to choose laptop components? In this part, I will tell you the answers. 
How to Choose Laptop Components
To build your own laptop, you should buy a barebones laptop, a processor, a RAM, a network card, hard drives, etc. In this part, I will show you how to choose proper components.
But before grabbing the parts for your laptop, you should decide what the laptop's main purpose will be. Most people build laptops for playing high-end games. In this case, you need to build your laptop with high-end specifications, but that will be directly proportional to the cost at the end.
If you just need a portable laptop for browsing, email checking, and word processing, building a laptop is not necessary, because basic integrated laptops can meet your needs. You can buy an Ultrabook from any store.
1. Barebones Laptop
A barebones laptop is a half-assembled personal computer with a laptop shell, power supply, motherboard, camera, keyboard, cooling system, etc. Users can decide which component (CPU, memory, storage devices, etc.) to buy and install, according to their own needs and budget.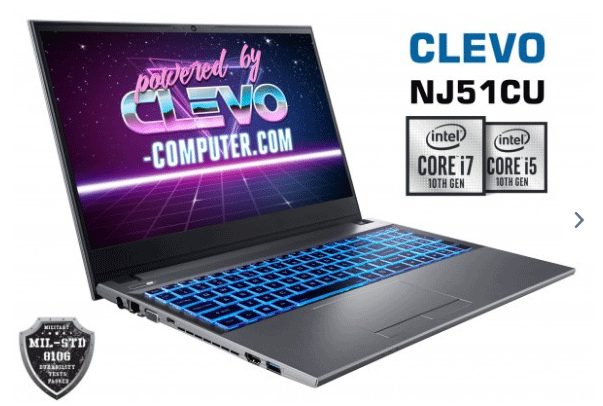 A barebones laptop is usually produced by Original Design Manufacturers (ODM) like Quanta, Compal, Wistron, Inventec, Pegatron, ECS, FIC, ARIMA, Mitac, Clevo, MSI, etc. These ODM companies produce PCs for some brands (OEM) like Dell, HP, Lenovo, Acer, Mac, etc. Then, these products will be sold to users as OEM products.
Here are some examples of the relationship between ODM and brands (OEM):
Quanta: Dell, HP, Lenovo, Hasee, Apple, Thunderobot, etc.
Compal: HP, Toshiba, Lenovo, Dell, etc.
Wistron: Acer, Lenovo, Dell, HP, etc.
Clevo: Hasee, Terrans Force, Thunderobot, Sager, etc.
MSI: MSI, HIPAA, RaBook, etc.
It can be said that the quality of the barebones computer and the brand machine is almost the same. Then, you may want to where to buy these barebones laptops. I recommend you to buy these products on Alibaba, eBay, R&J Tech, or ODM vendor's official websites.
To choose a proper barebones laptop, you should pay attention to the following aspects: whether the CPU and the graphics card are replaceable, the maximum number and capacity of memory it supports, the number of hard disk interfaces, the types of hard disk it supports, the screen interface, etc.
If the barebones laptop has enough interfaces or its hardware is replaceable, you have the opportunity to increase its performance again, just by spending money on the replacement of partial hardware. For machines whose interfaces are few or hardware is soldered, you can only replace the entire machine.
Besides, some users may also pay attention to its cooling system or its external features like external multi-screen interconnection, external graphics card, virtual reality, etc.
2. CPU
The CPU is a semiconductor integrated circuit chip that is mainly used to interpret computer instructions and process data in computer software. It is one of the main devices of a computer.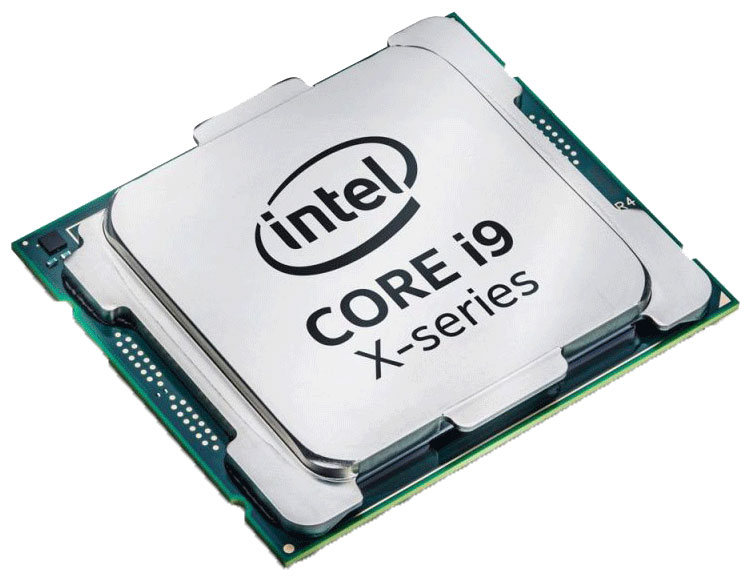 When you plan to buy a CPU, you should pay attention to the following aspects:
Brands: Intel and AMD occupy most of the PC CPU market. For personal computers, Intel's most common CPU series are Core, Pentium, and Celeron (their performance decreases in turn in the same generation); AMD's most common series are Ryzen, AMD FX, APU, Athlon and Sempron (similarly, their performance is weakened in turn).
Cores: Cores are separate processing units in CPU and each of them reads and executes program instructions, just like a separate processor. Current CPUs have at least dual cores and a CPU with more than 4 cores is recommended. If you use your PC to do graphic design, video editing, image rendering, etc. a CPU with more cores is better.
Clock rate: The clock rate refers to the frequency at which the clock generator of a processor can generate pulses, which is usually used as an indicator of the processor's speed. If you use your PC to do 3D modeling, play client games, etc. a CPU with higher clock frequency is better.
Note: When you buy CPU, RAM, hard drive, or graphics card, you should make sure that their interfaces are compatible with the barebones laptop (motherboard).
3. RAM
Memory is the bridge between external memory and CPU. All programs in the computer run in memory, so the performance of memory has a great impact on the computer and it also determines whether the operation of the computer is stable.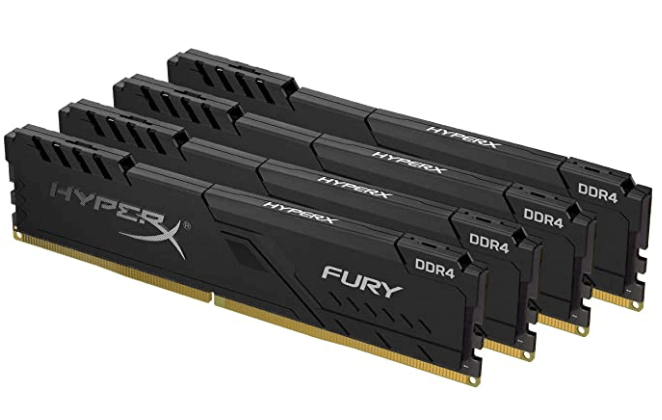 When you plan to buy a RAM, you should pay attention to the following aspects:
Generation: There are four generations of memory, namely DDR1, DDR2, DDR3, and the latest DDR4. Generally speaking, the higher the generation number, the stronger the overall performance. Currently, the mainstream memory on the market is DDR4.
Capacity: If you play games on PC, 8GB memory is at least. If you use PC for 3D modeling and rendering, 16G is best. Click Windows 10 RAM Requirements: How Much RAM Does Windows 10 Need to know more.
RAM frequency: Generally, the higher the frequency, the better the performance of the RAM. But the CPU may have a limit on the memory frequency. If so, you should choose the RAM with highest frequency within the range.
4. Hard Drive
When you plan to buy a hard drive, you should pay attention to the following aspects:
Storage medium: There are mainly two types of local storage you can choose from for the laptop you're building: SSD or HDD. HDDs are incredibly slow and only suitable as a secondary backup drive to a primary storage device. On the other hand, SSDs are very fast and reliable. It's recommended to use them as primary drives.
Interface: The hard drives have many interfaces. Some HDDs and SSDs are sold in a 2.5-inch SATA format. However, for SSDs, SATA interface will limit their speed, so a lot of SSDs are sold in M.2 PCIe format. Click 2 SSD vs. SATA SSD to know more.
Capacity: In most cases, 500 GB hard drive is needed at least. Click What Size of Hard Drive Do I Need for My Laptop to know more.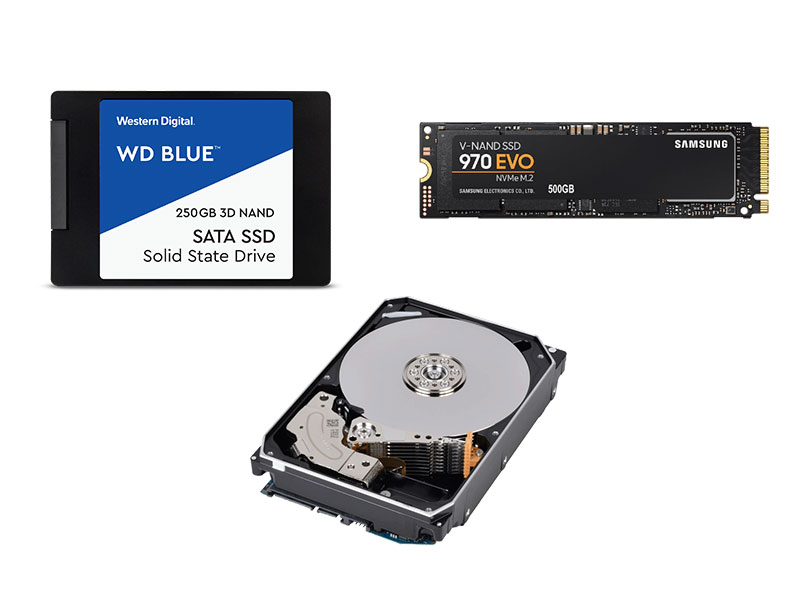 5. Graphics Card
Sometimes, graphics cards are soldered on motherboard or integrated in CPU or chipset. In these cases, you can't replace and upgrade graphics cards. When you buy the barebones laptop, you should check whether the GPU is soldered or not. If it is soldered, you should check there is an extra GPU socket in which you can insert another GPU.
When you plan to buy a GPU, you should pay attention to the following aspects:
Graphics chips: There are two types of graphics chips: ATI (ATI was acquired by AMD) and NVIDIA. AMD graphics cards perform better in picture rendering, while NVIDIA cards perform better in game fluency.
Brands: Common graphics card brands are Asus, Gigabyte, MSI, Sapphire, Dylan, etc.
Architecture: It refers to the technology the GPU uses. The newer the architecture, the better the GPU.
Stream processor: The number of stream processors directly affects graphics performance. In the same generation of graphics cards, the greater the number of stream processors, the stronger the graphics card's ability to draw and the faster it will be.
Frequency: The higher the GPU frequency, the stronger the performance, the greater the heat, and the higher the power consumption. On the other hand, the lower the frequency, the weaker the performance, and the smaller the heat.
Video memory: Large video memory is useful, but it is not so important. If the architecture is not good enough, no matter how large the video memory is, the GPU is useless.
Note: The graphics card used for the barebones laptop is MXM graphics card (Mobile PCI Express Module). MXM is a set of device interfaces designed for graphics processors based on PCI-Express interface.
Assembling the Laptop
After getting components ready, you can assemble them to build a complete laptop. Please refer to the following steps:
Step 1: Turn over the shell so that the bottom is facing up. Then, use a screwdriver to remove the baffle in the CPU section. Pull up the lever on the right side of the CPU socket to the vertical position, install the CPU, and then return the lever to its original position.
Step 2: Install the RAM and the wireless network card. You just need to align them obliquely with the slots and then push gently in. You can install the GPU with the same way if you have bought that. Please after you install the network card, you need to connect the cable.
Step 3: Install hard drives. I have written a post about how to install a second hard drive. You can read it to get detailed steps. But before you install hard drives, you should consider how to install OS, taking Windows as an example. There are two options for you:
After assembling the computer, create a Windows installation media and then use it to install Windows. In this case, the Windows is fresh and you should install all apps you want.
Clone disk. This method is suitable for the following situation: you have a computer before and there are lots of apps and files you want; you don't want to reinstall them or transfer them because it's time-consuming. This method can help you install Windows and transfer files at the same time.
If you want to use the second method, you just need to click the button below to buy MiniTool Partition Wizard and use its Clone Disk method.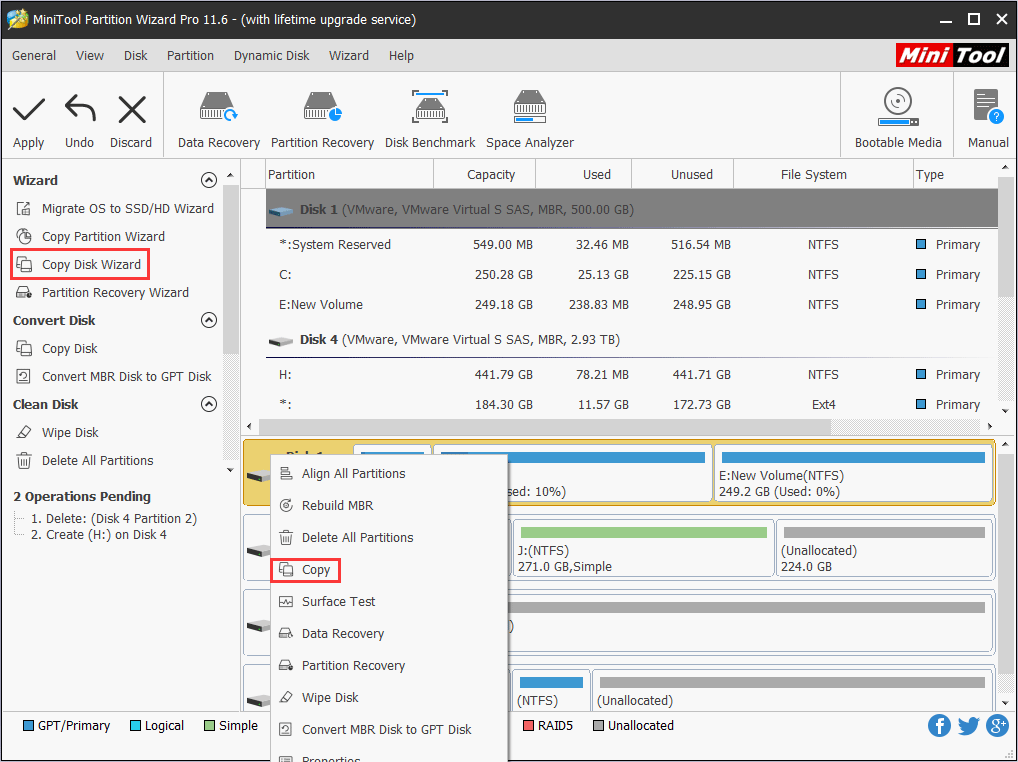 No matter which method you use (A or B), you can the detailed steps from this post: How to Install Windows 10 on a New Hard Drive (with Pictures).
Step 4: Remount the cover and boot into your computer.
Here is a post showing how to build your own laptop step by step. If you are interested in building a gaming laptop or something like that, you can read this post.Click to Tweet
Bottom Line
Has this post helped you in building a laptop? Do you have problem in installing Windows? If you have any difficulty, please leave a comment below or email us at [email protected]. We will reply to you as soon as possible.
Build Your Own Laptop FAQ
Can you build your own laptop?
Compared with buying a laptop, some people would like to build a laptop. To build a laptop, you should find components first, assemble them, and then install Windows. Just through this way, you can build your own laptop.
Is it worth building your own laptop?
If you have special requirements on computer, such as high performance, smooth gaming experience, etc. it's worth building your own laptop. But if you don't have such requirements, building a laptop, is not recommended.
Is it cheaper to build your own computer?
In the same quality, building a laptop is cheaper than buying a laptop. Building a laptop is cost-effective.
Is building a laptop harder than a desktop?
Building a laptop is not harder than building a desktop, if you have learnt how to build a laptop. There are websites where you can buy components for building a laptop. There are guides showing you how to build a laptop. Therefore, building a laptop is not hard.