Is 7zip safe? The answer is YES. Why? There are many reasons to support my answer and I list them in this post. Apart from that, I also show how to uninstall 7-Zip in this post. Now, scroll down to learn why you can trust 7-Zip.
Is 7zip Safe?
What is 7-Zip? Initially released in 1999, 7-Zip is a free open-source program that compresses files into one archive file for easy transportation and less storage (go here if your disk space runs out). Aside from the file compression function, 7-Zip also boats other features that help you secure your documents.
Is 7zip safe? Although it is a free open-source platform, it is safe as well as reliable. Why? Move to the next part.
MiniTool Partition Wizard FreeClick to Download100%Clean & Safe
Why Can You Trust 7-Zip?
You may ask "can I trust 7-Zip". There are several reasons why you can trust 7-Zip.
First, although 7-Zip is an open-source program, every change and alteration of its codes must be under approval.
Second, its installation process goes quite smoothly. During the process, you won't face hidden charges, subscription fees, and human verification.
Third, 7-Zip can run on a Linux-based operating system.
Fourth, it is easy to use 7-Zip because it integrates with the Windows shell — you just need to right-click a file and choose an option to zip it or unzip it using 7-Zip. Plus, when you use it, there are no ads.
Fifth, the compression ratio can reach 25%. 7-Zip can compress files more efficiently than some file compression tools. Once you compress your files, your disk space will be saved and it will take less time to upload these files.
You may have heard other file compression tools including WinRAR and WinZip. What about the differences between them and 7-Zip? If you are interested in that, you can read 7-Zip vs WinRAR vs WinZip: Comparisons and Differences.
Note: There is a possibility that an executable file inside of a 7-Zip archive could be a virus. Hence, only open 7-Zip archive files from trusted people.
How to Uninstall 7-Zip?
To uninstall the file compression tool, you can follow the instructions below.
Step 1: Type 7-Zip in the Cortana's search bar, then right-click the search result, and select Uninstall.
Step 2: You will see the Programs and Features window. Locate 7-Zip on the window, then right-click it, and select Uninstall.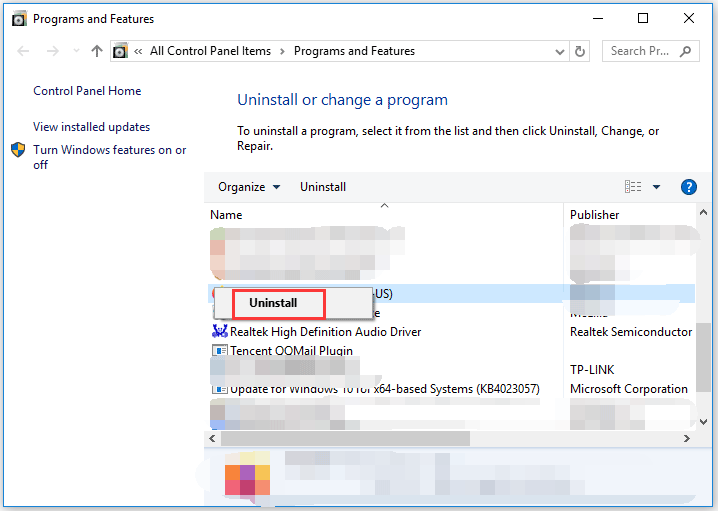 There are also other ways to uninstall the program. You can find what they are from How to Uninstall Programs on Windows 10? Here Are Methods.
Final Words about "Is 7zip Safe"
It is safe to use 7-Zip for file compression. With it, you can compress or decompress files without interruption. However, when you use the file compression tool, you should know what files should be compressed or you will find that your computer runs slow.
Although 7-Zip is safe, you should install one anti-virus program on your computer to avoid virus attacks in the future.
If you have other questions about 7-Zip security, please leave them in the following comment zone and I will answer them as soon as possible.