This article not only introduce Socket TR4 motherboard and its manufacturers, but also its successor sTRX4 as well as the related socket SP3. Besides, a brief comparison is given among those three kinds of sockets. Learn more CPU socket knowledge on MiniTool partition magic site.
What Is TR4 Motherboard?
TR4 motherboard refers to a motherboard with a TR4 CPU socket.
Socket TR4, also called SP3r2, is an LGA (Land Grid Array) CPU socket designed by CPU manufacturer AMD for its first and second generation of Zen-based Ryzen Threadripper desktop processors. Those processors were launched on Aug. 10th, 2017 for the high-end desktops and workstation platforms.
Tip: When it comes to the third generation of Ryzen Threadripper CPUs, the TR4 Socket was succeeded by socket Strx4 in 2019.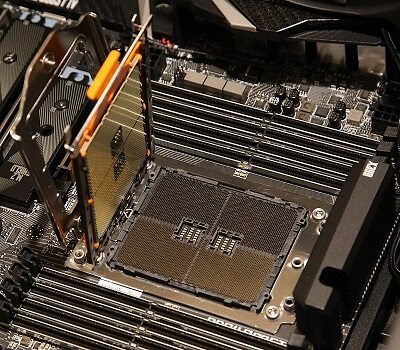 After Socket 1207 FX (short-lived), TR4 Socket is AMD's 2nd LGA type of socket for a consumer product. It is physically identical to, yet electrically incompatible with AMD Server Socket SP3 (also called SP3r1) and its inheritor Strx4. A TR4 socket will prevent the usage of CPUs designed for SP3 sockets with an ID pin.
Socket SP3 does not require a chipset like many other CPU sockets. Instead, it makes use of a system-on-chip (SoC) mechanism. While TR4 Socket and its successor Str4 socket need a chip to provide improved functionality similar to most processor sockets.
AMD X399 chipset was designed for the TR4 socket. The chipset supports a total of 64 PCI Express lanes for quad SLI/CrossFire configurations. PCI-E x16 slots are usually set up on most X399 motherboards with such arrangement: slot 1 (x16), slot 2 (x8), slot 3 (x16) and slot 4 (x8).
Tip: Socket TR4 is made by both Lotes and Foxconn.
About sTRX4 Socket
From the above content, you can know that socket sTRX4 is also an LGA CPU socket, and it is known as SP3r3 (compared to Socket TR4 known as SP3r2). The sTRX4 socket is developed for AMD's Zen 2-based Castle Peak Ryzen Threadripper desktop processors. It is released on Nov. 25th, 2019 for the high-end desktops and workstations.
Socket Strx4 is physically identical to, however electrically incompatible with its predecessor TR4 Socket and server socket SP3. Still requiring a chipset unlike SP3, sTRX4 is compatible with the TRX40 chipset that offers total 88 PCI-e 4.0 lanes, 22 more lanes than TR4 Socket.
sTRX4 socket no longer features a built-in High Definition Audio controller like other new sockets. This feature appears in every new platform since 2004 and serves as a replacement for AC'97. Instead, sTRX4 motherboard manufacturers embed separate USB audio controller on the mainboard to provide audio functionality like Realtek's ALC4050H controller + ALC1220 codec.
Tip: AMD promised to support the sTRX4 socket for the long-term.
Socket SP3 Overview
Still, socket SP3 is an LGA CPU socket launched by AMD for its Zen- and Zen 2-based Epyc server processors on Jun. 20th, 2017. It's a system-on-a-chip socket whose processor includes all features needed to make the system function fully like PCIe, SATA controller, memory, and so on, instead of requiring a specialized chipset.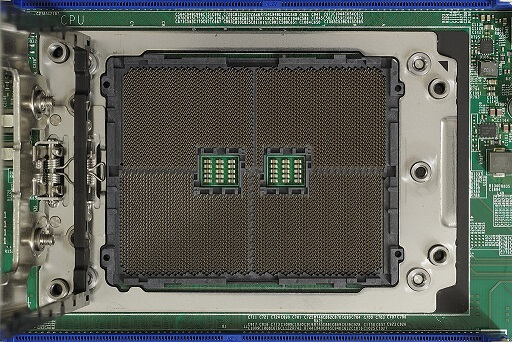 Socket TR4 vs sTRX4 vs SP3
The following is a table comparing some basic information about socket TR4, socket sTRX4 as well as socket SP3.
| | | | | | | |
| --- | --- | --- | --- | --- | --- | --- |
| Socket | Type | Pins/contacts | Processors | Memory support | Predecessor | Successor |
| TR4 | LGA | 4094 | Ryzen Threadripper: Whitehaven, Colfax | DDR4 | – | sTRX4 |
| sTRX4 | LGA | 4094 | Ryzen Threadripper: Castle Peak | DDR4 | TR4 | – |
| SP3 | LGA | 4094 | Epyc: Naples, Rome, Milan | ECC, DDR4 | Socket C32, Socket G34 | – |
TR4 Motherboard Manufacturers
There are many motherboard manufacturers that produce AMD TR4 motherboard including the following big vendors.
ASUS
Asus is a computer & mobile phone hardware and electronics multinational company. Its products include desktops, laptops, motherboards, graphics cards, sound cards, smartphones and so on. As for motherboards, Asus produce all kinds including the socket TR4 type, such as ASUS – Prime X399-A EATX TR4 motherboard, ASUS – ROG Zenith Extreme EATX TR4 motherboard and ASUS – ROG STRIX X399-E Gaming EATX TR4 motherboard.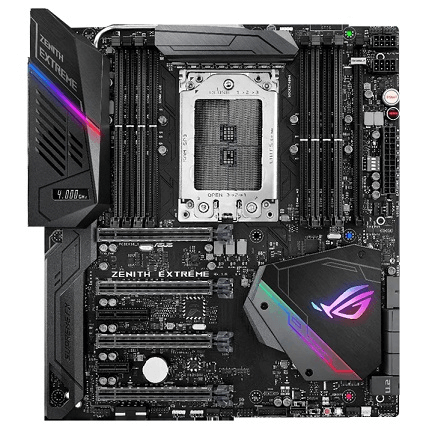 MSI
Micro-Star International (MSI) is a multinational information technology corporation that designs, develops and produces computer hardware, computer-related products and services, such as motherboards, graphics cards, laptops, desktops, etc. Its produced motherboards include many kinds of CPU sockets including socket TR4, like MSI – X399 Gaming Pro Carbon AC ATX TR4 motherboard, MSI MEG X399 Creation motherboard and MSI – X399 SLI Plus ATX TR4 motherboard.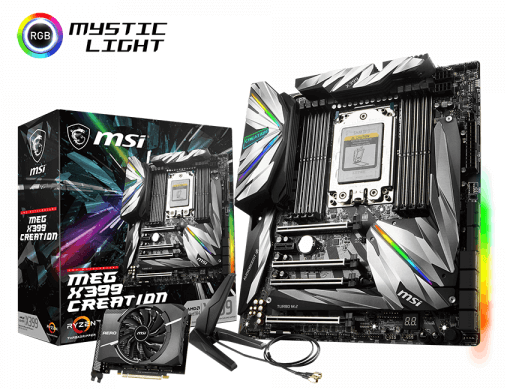 ASRock
ASRock is an electronics manufacturer that focuses on the development of computer motherboards. It provides great value, strong performance and innovation via its motherboard lineups. One of its TR4 motherboards is ASRock – Fatal1ty X399 Professional Gaming ATX TR4 motherboard.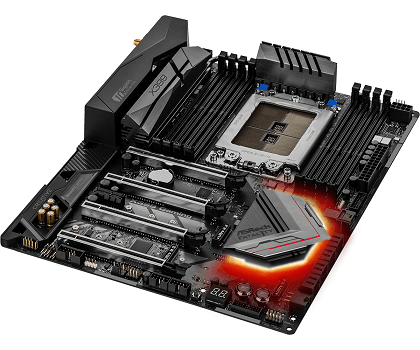 GIGABYTE
Gigabyte designs and produces motherboards for both AMD and Intel platforms. And, it has a sub-branch named Aorus that is specialized in gaming-related products including gaming motherboards. Among those mobos, there are ones that are equipped with the TR4 Socket like Gigabyte – X399 Aorus Gaming 7 ATX TR4 motherboard and Gigabyte – X399 Aorus Extreme EATX TR4 motherboard.