This post lists best 5 online PUBG trackers allowing you to view PUBG stats, leaderboards, matches, performance, etc. If you want to have a PUBG lookup, this post from MiniTool Partition Wizard is worth reading.
#1. tracker.gg
The PUBG stats tracker from tracker.gg enables you to see who is the best in global and regional leaderboards for gamers around the world. With this PUBG tracker, you can check your and others' PUBG stats and ranks. Based on that, you are able to compare your stats with that of others.
As stats live update as you play, you can know your performance and look at in-depth match stats. The tracker.gg website offers trackers for multiple games including Fortnite, Valorant, Apex Legends, Destiny 2, Call of Duty, Rainbow Six, Halo Infinite, League of Legends, Teamfight Tactics, etc.
To know the PUBG stats via this PUBG tracker, please refer to the steps below.
Step 1: Navigate to the tracker.gg/pubg website on your browser.
Step 2: Input your Steam name/ID/URL, Xbox Live username, or PlayStation network username in the search box.
Step 3: Hit Enter to check detailed PUBG stats and leaderboards.

#2. pbuglookup.com
The PUBG stat tracker on the pbuglookup.com website allows you to see detailed PUBG stats mainly including PUBG season stats, lifetime statistics, PUBG player search, match reports, and so on. Simply put, it offers you a complete PUBG lookup about its stats.
PUBG player stats: This includes detailed data about your wins, kills, combat skills, survival skills, and recent matches. All these details are in your browser and can be seen on any device.
Game mode recent matches: You can find recent matches for a single game mode in the season and lifetime statistics.
Detailed match reports: You will obtain in-depth information about individual PUBG matches. For instance, you will find what your most used weapon was, how much damage you did, leaderboards, kill trees, etc.
Match damage timeline: You can get a list of all combat interactions with other players. To be specific, you will see how much damage each bullet did, when you attacked another player, or when a player attacks you.
Match leaderboards: The match leaderboard shows you rank, kills, and damage for every player. For more details, dive into their season or match report.
To get a PUBG lookup, move to the pubglookup.com. Then choose Track My Stats, Features, or Search Players according to your demands.
Tips:
If you select Track My Stats, you need to create an account in the prompted window and then click Now, Link My Account. You are also required to link your PUBG account when you choose Features. PUBG lookup supports PC, console, and Google Stadia. PUBG mobile data is not available.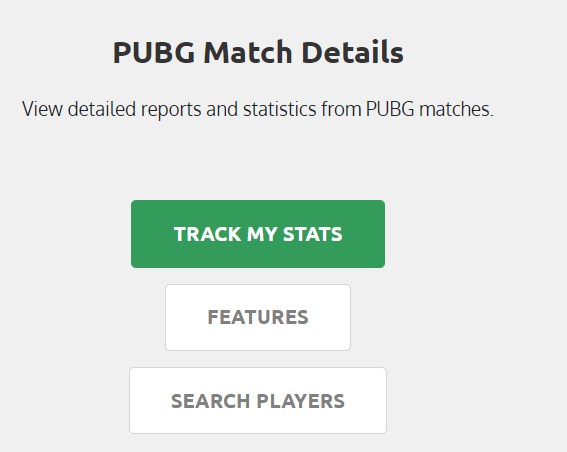 After you pick Search Players, you need to input your PUBG player name on platforms like Steam, Xbox, PSN, and Stadia. Choose the corresponding platform and click on the Search icon to continue.

#3. playerauctions.com
This site also provides you with an online stats tracker for PUBG. With this PUBG stat tracker, you can check your performance and compare yourself to your friends and PlayerAuctions' top players. You just need to enter your PUBG name and choose the platform you're using and your location. After that, click the Submit button.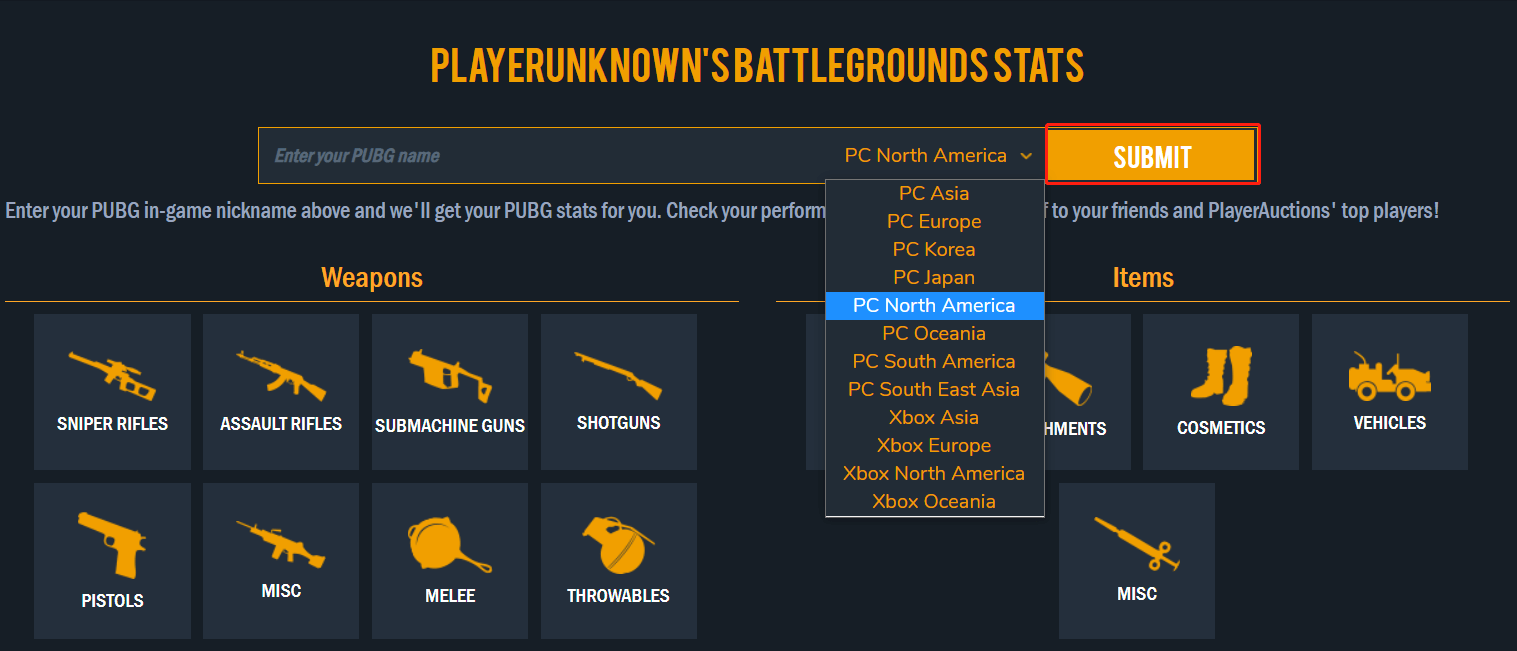 #4. pubg.op.gg
The op.gg not only shows you PUBG stats, but also enables you to see stats of League of Legends, Valorant, Overwatch, Eternal Return, etc. To use this PUBG tracker, simply go to pubg.op.gg and enter your Battlegrounds user name. The click on the search results to move on.

#5. guilded.gg
Different from above PUBG trackers, this PUBG stats tracker displays stats for PUBG mobile servers. It includes features like automatic sync, leaderboards, insights, bot integration, daily updates, smart matchmaking, and advanced tracking. Furthermore, it can also explore players. To view your PUBG stats, simply go to https://www.guilded.gg/PubgMobile/stats and enter your username. Then click on the arrow icon.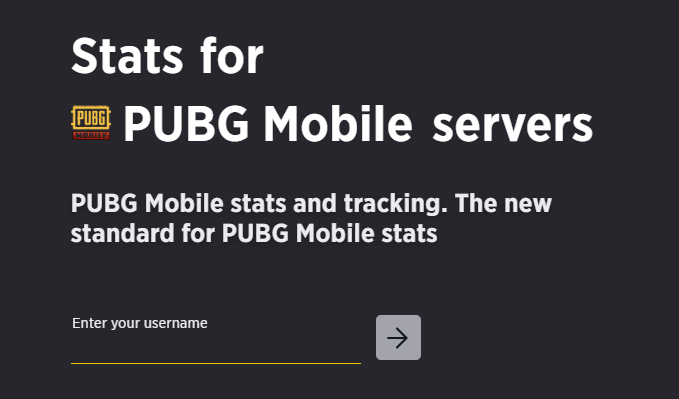 Improve Gaming Experience with MiniTool Partition Wizard
If you want to have better game experience, you can visit the partitionwizard.com. This website offers you utilities like PC game boosters, light system like Windows 10 gamer edition 2021, game BIOS like GBA BIOS and PS2 BIOS, and tips to optimize Windows 10 for gaming.
If you meet errors like crashing, freezing, or lagging, you are able to check hard drive for errors or increase disk space with MiniTool Partition Wizard. In addition, this partition manager enables you to upgrade to a larger hard drive without data loss, convert MBR to GPT, recover missing data, and do other disk or partition related operations.