Top 4 Valorant trackers are introduced in this post including their features and use. If you are going to see your or your teammates' Valorant stats, read this post now! MiniTool offers you all the details.
#1. Tracker.gg
Valorant Tracker is an in-game real-time tracking utility to display Valorant stats of both your teammates and enemies while you play. With this Valorant stat tracker, you can track your Valorant Stats, view your Valorant Ranks, progression, match history, and so on. Tracker.gg accurately shows the stats of the following items.
K/D ratio
Most used agent
Least played agent
Win and loss rate
Headshot percentage
Top weapons
Hours played and more
As one of the best Valorant stats trackers, Tracker.gg allows you to see the stats of Valorant online and offline. If you want to see Valorant stats online, move to its official website. Click on the search area and then you will get a drop-down menu including Search Results, Recent Players, and Favorites options.
When you click Favorites, you need to sign in. Click Sign in with Riot ID and follow the on-screen instructions to sign in. If you can't find the target from the menu, input the name of the player in the search box and hit Enter.
Tips:
Riot ID is a combination of the name and hashtag of 3-5 numbers/letters. Besides, signing in with Riot will make your profile public.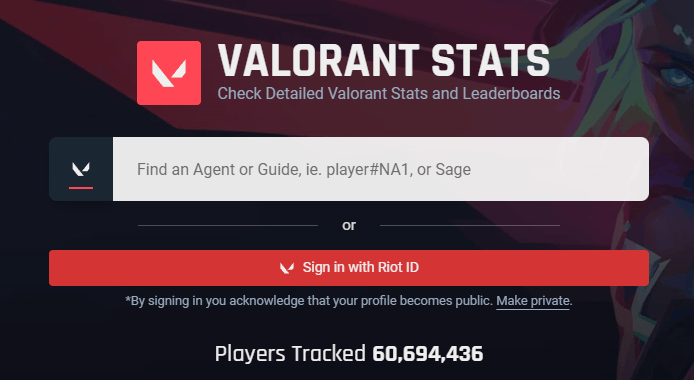 If you want to check the Valorant stats on an app, download & install and use Tracker.gg via the steps below. Tracker.gg can be downloaded on iOS, Android, and Windows devices. Here, we show you how to get and use it on Windows PCs.
Step 1: Move to the official website of Tracker.gg.
Step 2: Click on the Get the Apps tab and then click Valorant Tracker (with Windows icon) from the drop-down menu.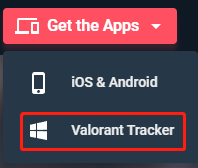 Step 3: On the next page, click on the Download Now button to start the download process.
Step 4: Double-click on the downloaded Valorant Tracker – Installer.exe to run it.
Step 5: Choose a language based on your condition and click Next.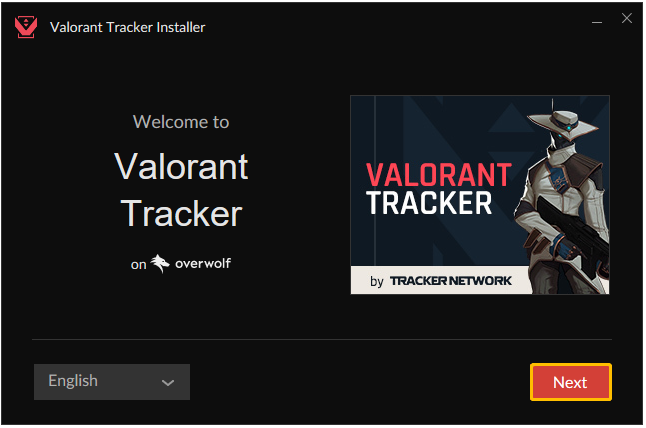 Step 6: Follow the on-screen instruction to install Valorant stat tracker. After the installation process ends, click Launch Valorant Tracker to enter its main interface.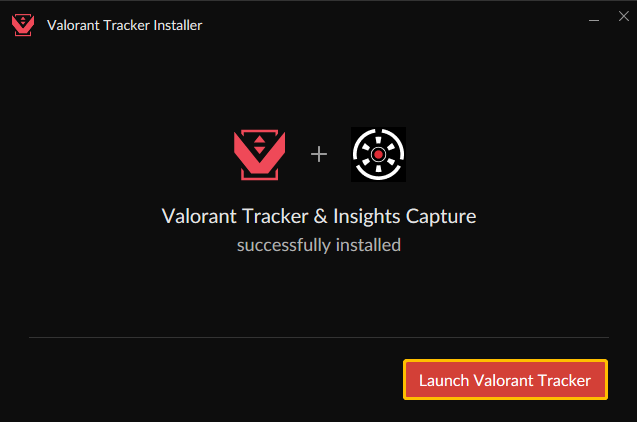 Step 7: You can navigate to different game mode menus from the Home Menu.
Match History: You can view your last 20 matches and all of the stats from them from this tab.
Performance: You will see different ways in which you are improving by charts being provided for stats. You can see how well you do under this tab.
Agents: Statistics for all of the specific agents can be found here.
Maps: It shows how well you perform on each map.
Weapons: It displays the statistics of the player's gun.
Live Match: Under this tab, you can click the Guides tab to get tips and tricks for the agent.
Guides: You can view all the guides for any of the agents that you choose or upload your own.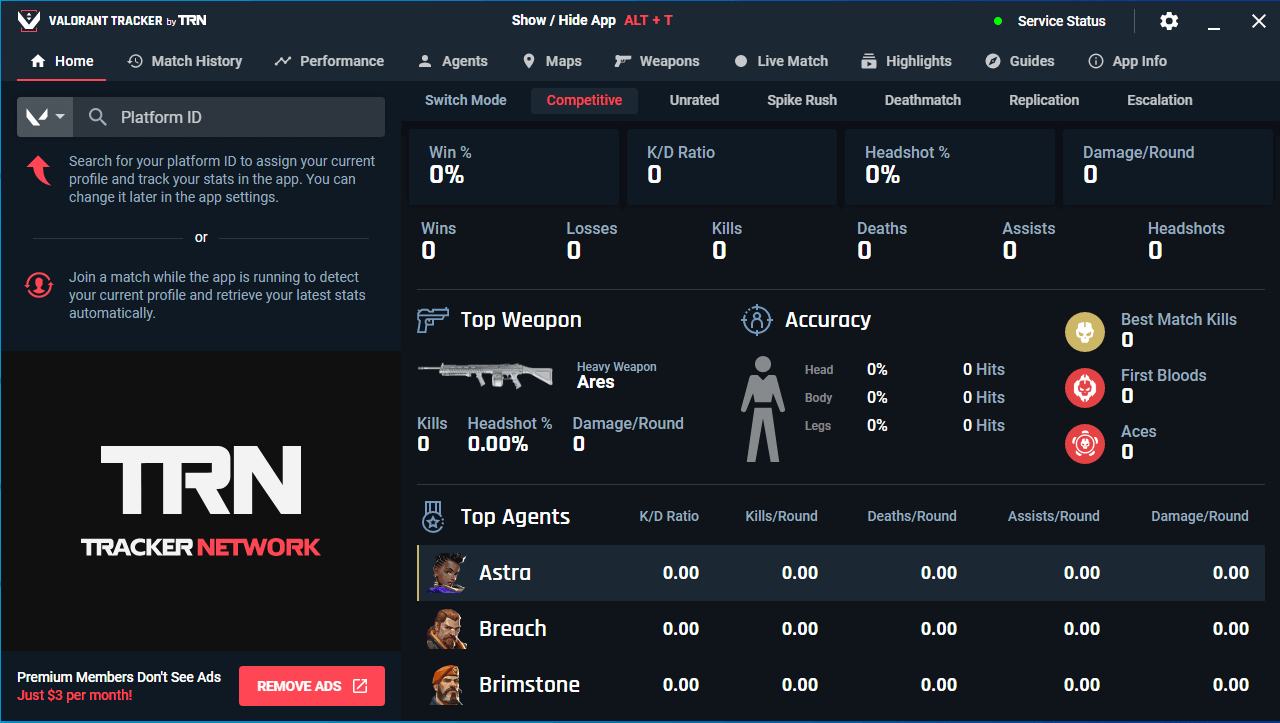 #2. DAK.GG
DAK.GG is an online Val tracker. It is very easy to view the Valorant stats from it. To do that, you just need to move to its official website, and then input the name of the play and hit Enter. Alternatively, you can also sign in with Riot and see the stats.
Actually, DAK.GG is not only a Valorant stats tracker, it is also a stat tracker for games including PUBG, Eternal Return, Warzone, League of Legends, TeamFight Tactics, Legends of Runeterra, and Apex Legends.

#3. Senpai Valorant Tracker
Like Tracker.gg, Senpai Valorant Tracker also enables you to see Valorant stats online or offline (from an app). Through this Valorant stat tracker, you can track your and other gamers' Valorant stats, ranks, match history, etc. To track your Valorant profile and stats, log in to the account.
You can obtain more details about agents and weapon usage from Valorant profile stats. If you want to view the Valorant stats online, go to its official website, and then input the name of the player and hit Enter. If you want to try the offline method, download the app by clicking on the DOWNLOAD APP button on the website. Then follow the on-screen instructions to install and run it.

#4. Spike Stats – Valorant Tracker
Spike Stats for Valorant, a free app, analyzes gamers' performance statistics and displays them in an easy way. Different from other Val trackers in the post, it is used as a Valorant Performance Tracker.  To run it, you should ensure that your device meets the requirements below.
iPhone: iOS 10.0 or later
iPod touch: iOS 10.0 or later
Mac: macOS 11.0 or later and a Mac with Apple M1 chip or later
You can buy and download this Valorant Performance Tracker from the Mac App Store.

You can see the Valorant stat via the above Val trackers. To check the performance of your hard drive, you can make use of MiniTool Partition Wizard – an all-on-one partition manager. Its Disk Benchmark feature helps you test the speed of your storage device with ease. Moreover, this software allows you to create/format/extend/move/resize/wipe/delete/recover partitions and do other disk or partition related operations.