With a Warzone tracker, you can know your real-time Call of Duty: Warzone stats. In this post, MiniTool would share several Warzone stats trackers with you. Simply pick one from them to learn your or other friends' Warzone stats.
This post offers you the 5 best Warzone trackers. With them, you can learn your Warzone stats and some other information like match history, highlights, and performance when playing Warzone.
#1. cod. tracker.gg
This game stats tracker can also help you track the stats of Modern Warfare 2, Vanguard, Black Ops Cold War, Modern Warfare, Black Ops 4, Infinite Warfare, Black Ops 3, and WWII.
To get the Warzone stats online via cod.tracker.gg, follow the steps below.
Navigate to the official website of cod.tracker.gg.
Input the information of your Activision ID, PlayStation Network, Xbox Live, or Battle.net and hit Enter.
Then it will help track the Warzone stats.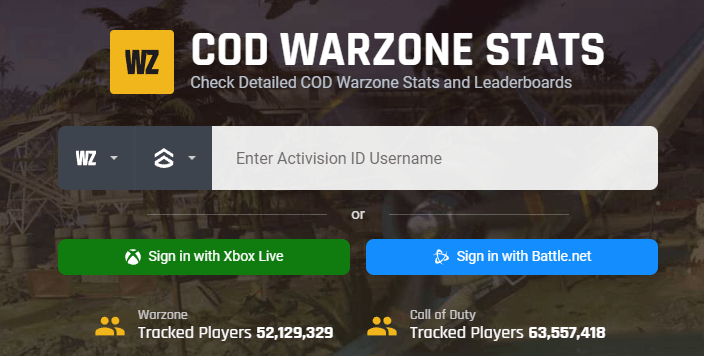 Alternatively, you can also learn Warzone stats, match history, leaderboards from the Warzone mobile app.
Player Overview: It tracks your performance in Battle Royale and plunders game modes as you play.
Match Recap: It analyzes the lobbies you play in after each match. Hence, it is also used as a Warzone lobbies tracker.
Best Players & squads: It will get important stats of particular players and squads after each match.
Step 1: Likewise, go to the website of cod.tracker.gg.
Step 2: Click on the Get the Apps tab and click Warzone Tracker. If you want to get the app on smartphones, click iOS & Android to go on.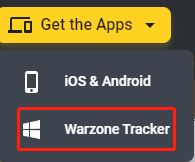 Step 3: Click on the Download Now button to download the app.
Step 4: Double-click on the Warzone Tracker - Installer.exe to install the app.
Step 5: After you install the Warzone Tracker, it will automatically launch and detect your in-game account while you play. As the interface displays, you can learn the details like match history, performance, and highlights of your gameplay.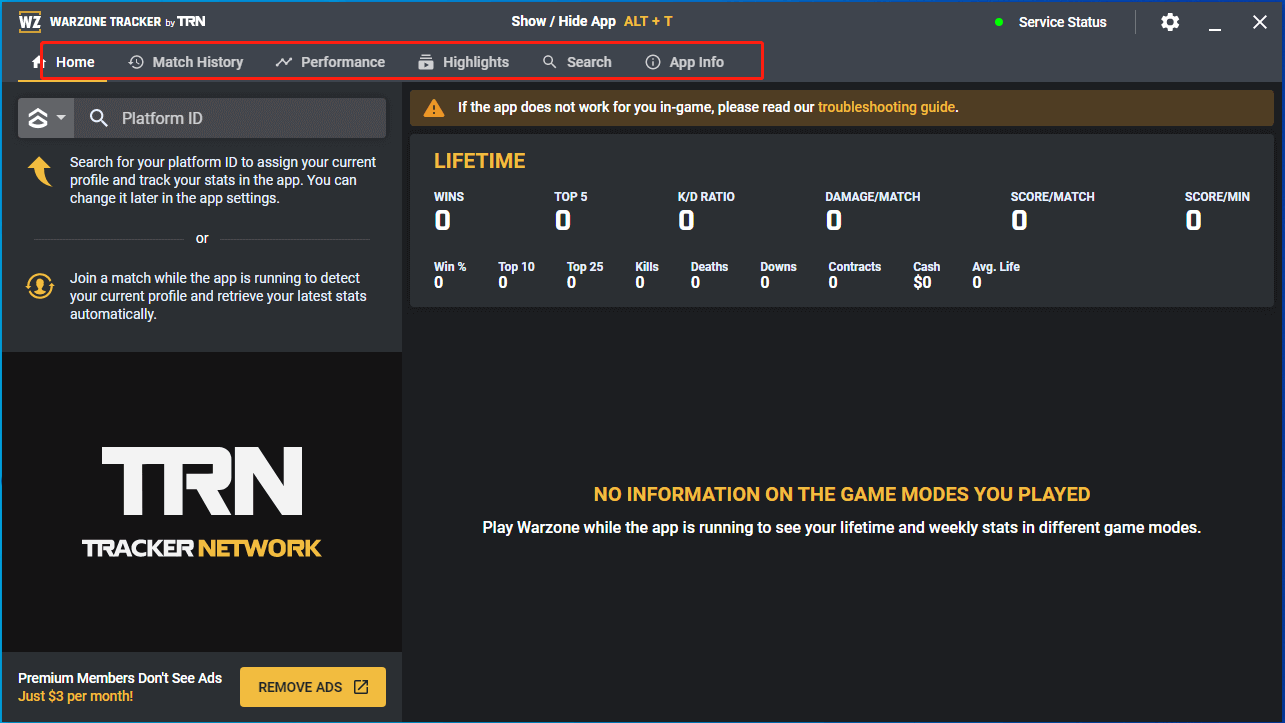 #2. wzranked.com
If you are looking for a simple Warzone stat tracker, wwzranked.com is suitable for you. It is an online COD tracker. You just need to move to its official website and enter your user ID to get started.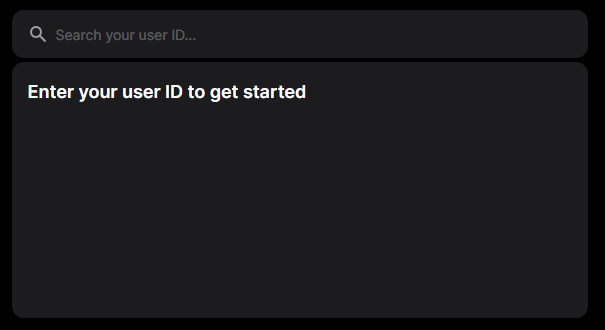 #3. wzstats.gg
The wzstats.gg is also an online Warzone tracker. It means that you don't need to download and install an app to check the Warzone stats. It is very easy to learn your Warzone stats & matches via wzstats.gg.
Step 1: Go to the official website of this COD tracker.
Step 2: Input your Activision/Call of Duty/PlayStation/Battle.net/Xbox Live profile in the search box and hit Enter.
Tips:
If you forget your profile, click how to find my profile to get it. You can also log into your Call of Duty profile > find your Activision username or username and linked accounts > go to "Preferences" > "Privacy & Security" > set "Game Play Data" to "All".
Step 3: Then it shows the Warzone stats.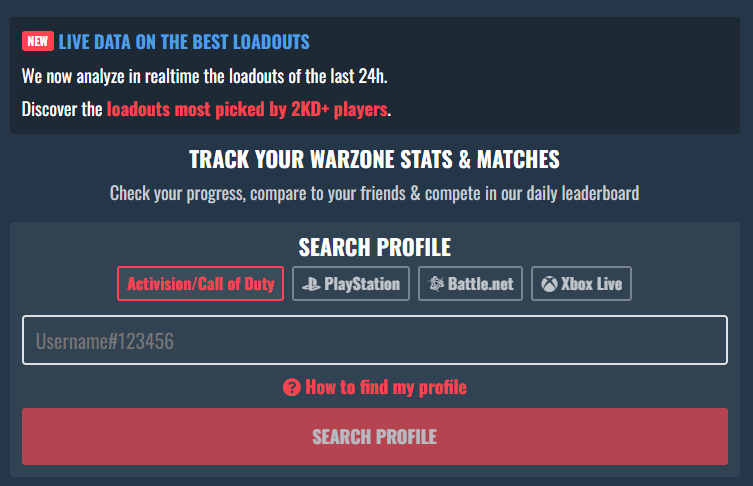 #4. mystats.gg
This online Warzone stat tracker can dive into the most in-depth player stats, look for users, check leaderboards, view meta insights, compare with other players, etc. To check the Warzone stats through this Warzone stats tracker, navigate to its official website. Then input your username or Activision ID and hit Enter. After that, you will get the results.
Tips:
Like cod.tracker.gg and wzstats.gg, you are able to type the username of your Xbox Live, PlayStation, Battle.net, or Activision ID in the search box.

#5. checkmategaming.com
Call of Duty: Warzone tracker in Checkmate Gaming allows all players to view their statistics when playing Warzone. For instance, you can see your Warzone stats and compare them to your friends in two ways. The first way is to navigate to your profile and click Stats, while the second way is to move to the navigation menu and open the moretab.
Alternatively, it is also available to find the Warzone stats online. The detailed steps are shown as follows.
Go to the checkmategaming.com site.
From the drop-down menu of Choose platform, choose the platform that you run the Warzone.
Enter the Gamertag and click Search.

More importantly, you can also see the Warzone stats of other gamers by searching with a public profile on Call of Duty: Warzone.
The Warzone stat trackers provided in the post allow you to check your Warzone stats. If you want to know the stats or performance of your hard drive, MiniTool Partition Wizard is a good choice. It displays the capacity, file system, drive letter, and used space of your hard drive. Furthermore, it enables you to recover missing data/partitions, copy disk, convert MBR to GPT, and etc.