This post tells you some basic information and main features of QQ International. Based on that, it provides you with links to get QQ International downloads on devices like Windows PCs, Mac, and Android. Read this post of MiniTool now.
An Overview of QQ International
With 1 billion registered users in 80 countries, QQ is one of the most popular communication apps in the world. It is also called QQ Messenger., which uses its own messenger protocol. With this app, you can stay in touch with your loved ones, find new friends, do business, and so on.
To be specific, QQ International enables you to make video calls, voice chats, rich texting, etc. Thanks to the embedded translator, you can overcome language barriers. It has a fully customizable interface.
Not only in terms of colorful skins and backgrounds, but also a bunch of animated emoticons that can be downloaded for free. Different from other messengers, QQ International offers large avatars that can be customized too.
Features of QQ International
QQ International mainly has the following features.
Available languages including English, German, Spanish, French, Japanese, and Korean
Live translation (with the support of over 50 languages)
HD Video chat support
Chat group support
Multiple add-on support
To get QQ International downloads, please read the content below. Then you can obtain the QQ International download on devices like Windows PCs, Mac, and Android.
Download QQ International for Windows
Tips:
QQ International is compatible with operating systems including Windows 2000, Windows 2003, Windows 98, Windows Vista, Windows XP, Windows 7, Windows 8, and Windows 10.
Follow the steps below to get QQ International downloads for Windows PCs and install the application.
Step 1: Download QQ International for Windows to get the setup file.
Step 2: Double-click on the downloaded QQ International setup file to install the application. After the window below pops up, choose a language from the drop-down menu appearing after you click on the down arrow icon. Then click Next to continue.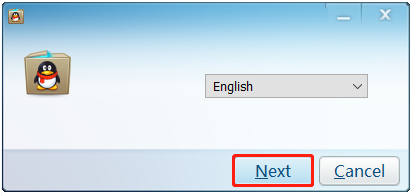 Step 3: In the prompted Tencent QQ Installation Wizard window, check the I Have read and I accept the Software License Agreement checkbox and click Next.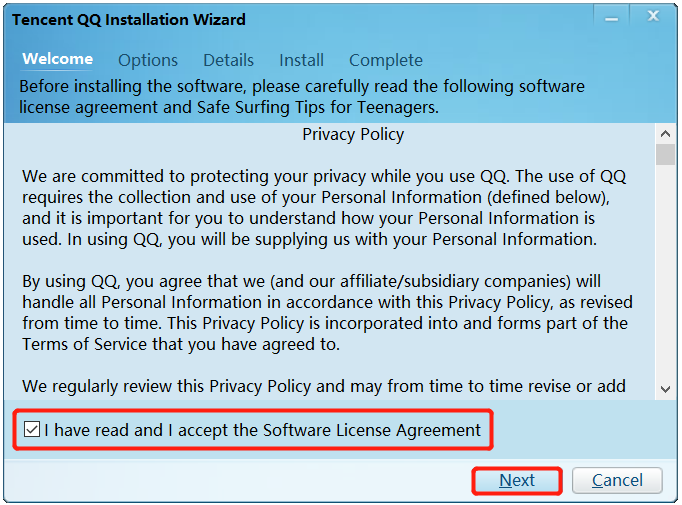 Step 4: Choose shortcut options based on your demands and click Next.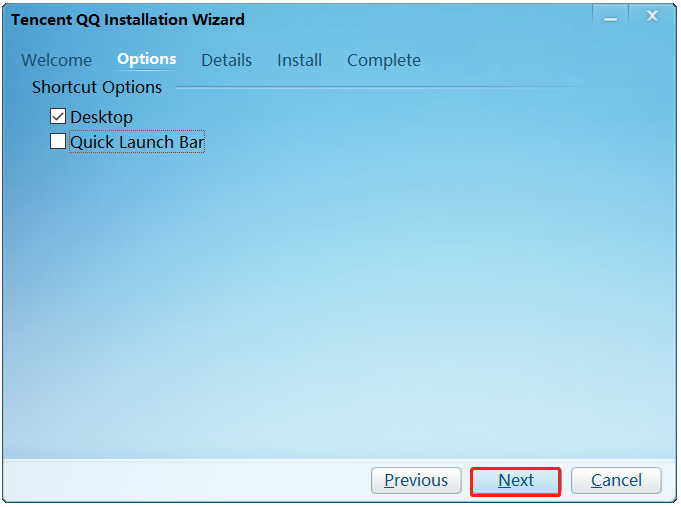 Step 5: Click Browse to choose the installation path for QQ International and then click Install.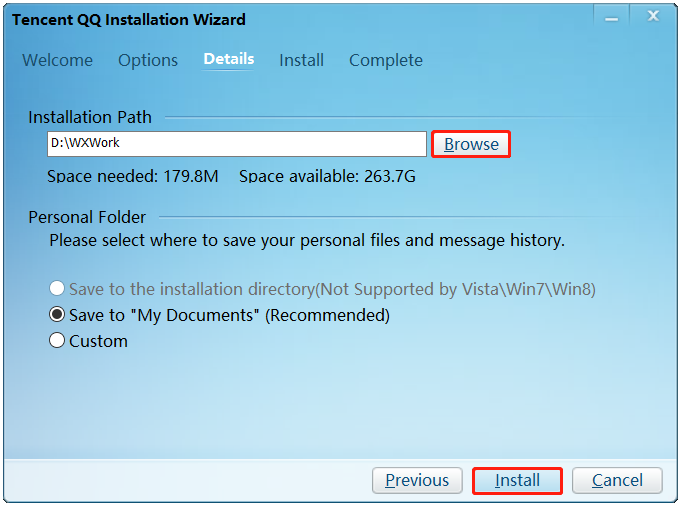 Step 6: Once you click on the Install button, QQ International will automatically install. After the process ends, you will get the window below. Choose listed options according to your demands ad click Finish.
Step 7: Then QQ International will run on your computer. You just need to enter your account and password, and then click Sign in. Alternatively, you can also open the QR code beside the Sign in option and then scan it with your mobile phone.
Tips:
For the sake of convenience, you can check the option of Remember password and Sign in automatically. Then you don't have to log in QQ International manually or input your password each time you log in.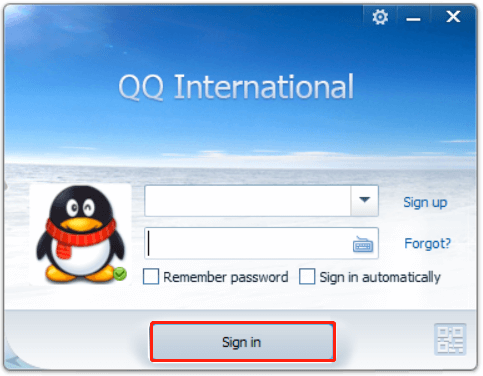 Download QQ International for Mac
QQ for Mac not only enables you to send/receive instant messages, but also offers plenty of useful applications like new feeds, language tools, games & videos, directory search, etc. To get apps onto the QQ Mac desktop client, find the target and then add to "My Apps".
With the new open platform feature, developers can build applications for QQ International for macOS and submit online to get approved. Besides, the Mac client interface is available in English, French, Spanish, German, Japanese, and Korean.
You can translate your chats instantly on the latest version. Download QQ International for your Mac device by clicking the link below.
Tips:
You are required to get a 64-bit processor.
Download QQ International for Mac
Download QQ International APK for Android
To start a QQ International download operation on Android device, simply click on the links below on your machine and follow the on-screen instructions to finish the installation. Just pick a needed version as you like.
Best Partition Manager for Windows – MiniTool Partition Wizard
MiniTool Partition Wizard is considered as the best partition manager for Windows. It allows you to rebuild MBR, convert MBR to GPT (vice versa), check file system, migrate OS to SSD/HD, copy disk, perform surface tests, recover data/partition, etc. It can be used as a USB speed tester, duplicate file finder, file deleter, NTFS undelete tool, and so on.
If you are going to manage your partitions or disks on your computer, it is recommended to use this all-in-one partition wizard. It's worth noting that it is capable of managing storage devices such as SD card, USB flash drive, external hard drives, etc.