This post tells you why Windows keep using HDD instead of SSD for page file when the RAM is full and how to solve the problem. If your
Windows keeps using HDD when RAM is full
, explore the content in this post of
MiniTool Partition Wizard
.
MiniTool Partition Wizard, a multifunctional partition manager for Windows PCs, can manage storage devices including HDDs, SSDs, USB flash disks, SD cards, dynamic disks, etc. To be specific, it enables you to partition hard drives, format SSDs, clone hard drives, conduct SD card speed tests, perform USB data recovery, and so on.
MiniTool Partition Wizard FreeClick to Download100%Clean & Safe
About Page File
Page file is known as the swap file, pagefile, or paging file. Being a reserved portion of a storage drive, is used as an extension of random access memory (RAM). When the RAM fills up, Windows stores data in this file. It is a hidden system file on a hard disk, which is located at C:\pagefile.sys by default.
Tips:
The page file is called "virtual memory", while RAM is referred to as "physical memory".
All versions of Windows systems have the page file. To be specific, it exists on Windows 11/10 and it can also be found on older versions like Windows 7 and Windows XP.
If your computer has multiple drives, you may have more than one paging file on different drives. Page files perform faster on a modern PC with a speedy NVMe drive or another type of SSD compared with the mechanical hard drive.
Windows Keeps Using HDD When RAM Is Full
Sometimes you may find that Windows keep using HDD instead of SSD for page file when the RAM is full. Some users disabled the page file from the disk settings and restarted the PC, but they still failed to fix the issue.
How to troubleshoot the issue effectively? This post shows you what to do if Windows keep using HDD instead of SSD for page file. Here's the full tutorial for you.
Step 1: Open File Explorer by pressing the Windows and E keys.
Step 2: Switch to the View tab and click on Options.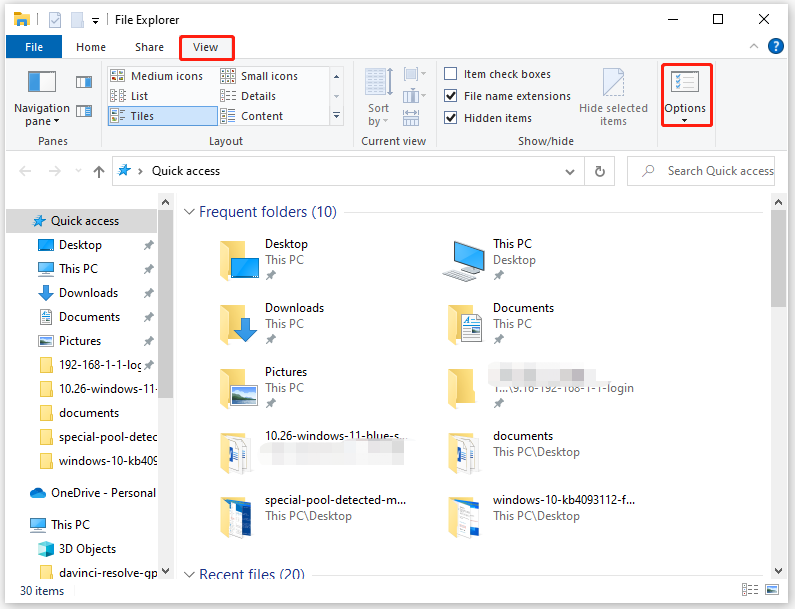 Step 3: In the Folder Options window, click on the View tab.
Step 4: Tick the checkboxes of Show hidden files, folders, or drives and Hide Protected operating system file types (recommended). Then click OK > Apply to execute the operation.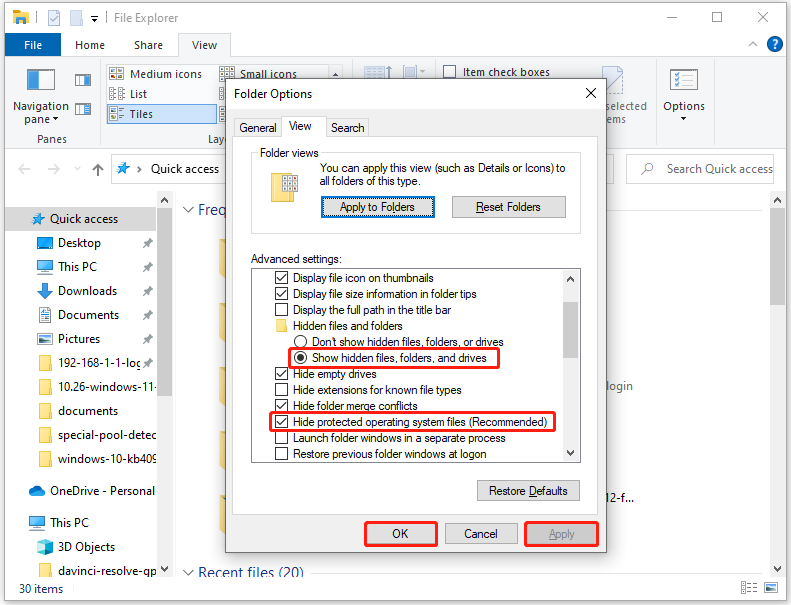 Step 4: Head to the HDD, locate the Pagefile.sys and Swapfile.sys and then delete them.
Step 5: Open the Run window by pressing the Windows and R keys.
Step 6: Type sysdm.cpl and press Enter.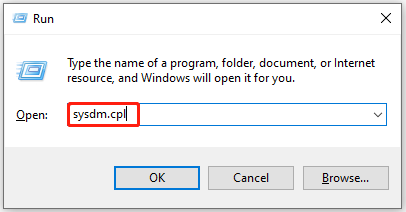 Step 7: Tap on the Advanced tab and then click Settings under Performance.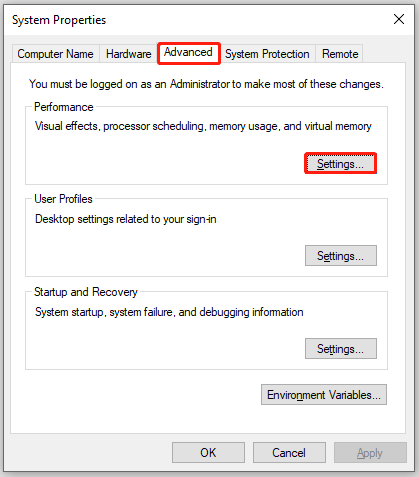 Step 8: In the Performance Options window, click the Change button to continue.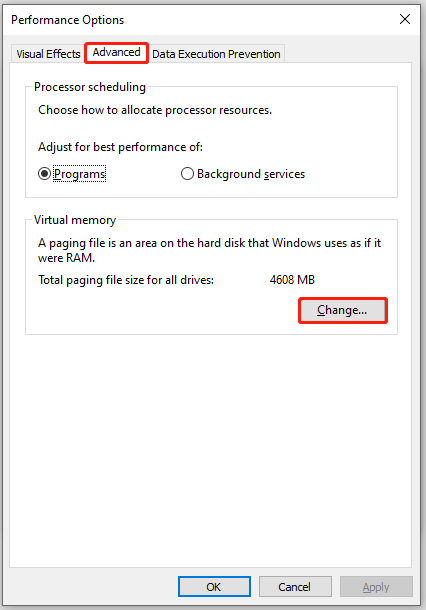 Step 9: In the Virtual Memory window, uncheck Automatically manage paging file size for all drives and then tick Custom size.
Step 10: Type Initial size and Maximum size in the corresponding field. The maximum size should be larger than the initial size. Finally, click OK to save changes.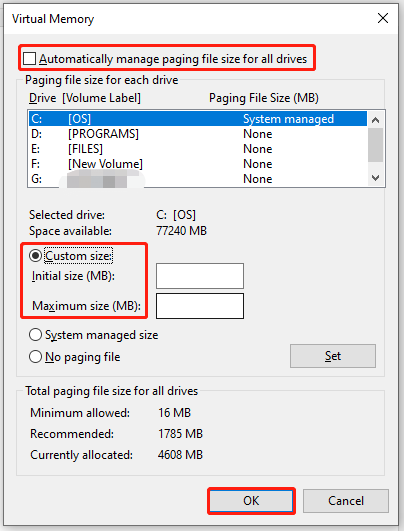 Now, the HDD should not be under pressure when the RAM is full. The PC should deliver better performance with the SSD. Check if the "Windows keeps using HDD when RAM is full" issue is solved.