How to Buy SD Card
Do you need to buy an SD card for your phone, camera, tablet, or other devices? If so, you may want to know how to buy SD card. In this part, I will show you a full SD card buying guide.
To buy an SD card, you should consider the following factors.
#1. Form Factor
There are mainly 3 types of SD card form factors: SD card, Mini SD card, and Micro SD card. They have different lengths and widths. Therefore, if the form factor is wrong, you can't insert the SD card into your device smoothly.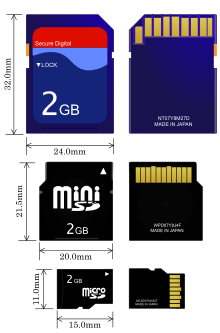 #2. Capacity
According to the capacity, the SD cards can be divided into 4 types: SD (up to 2GB), SDHC (2GB to 32GB), SDXC (32GB to 2TB), and SDUC (2TB to 128TB).
The capacity is usually related to the file system. The SD card uses FAT12/16 file system, the SDHC card uses the FAT32 file system, and the SDXC and SDUC cards use the exFAT file system.
Some old device might not support SDXC and SDUC cards and the root reason is that it doesn't support exFAT.
Further Reading:
In most cases, the FAT32 file system is limited to 32GB. Therefore, if a device only supports FAT32, you cannot use SDXC and SDUC cards on it. Is there a way to solve this issue? If it is an SDUC card, no way can solve this issue. If it is an SDXC card, you can use MiniTool Partition Wizard to solve this issue easily. Here is the guide:
MiniTool Partition Wizard FreeClick to Download100%Clean & Safe
Connect the SD card to your PC.
Download, install, and launch MiniTool Partition Wizard on your PC.
Right-click on the SD card and choose Format.
On the pop-up window, click the File System drop-down menu to choose FAT32, and click OK.
Click the Apply button in the bottom left corner.
#3. Speed
There are mainly 3 SD card speed standards: ordinary Speed Class, UHS Speed Class, and Video Speed Class. Their speeds and markings are shown in the following picture.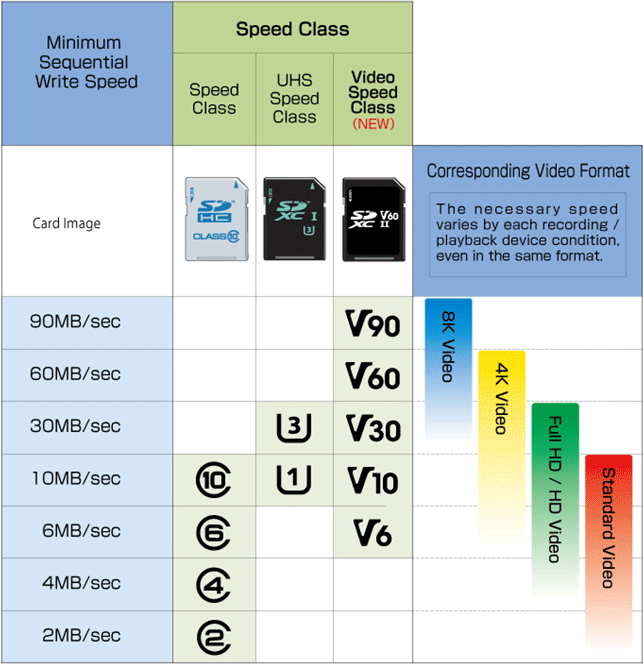 However, if you want to choose an SD card for your phone or tablet, you may concern the SD speeds related to Application Performance Class (A1 and A2).
Last but not least, when you buy an SD card, always check what the manufacturer recommends.
Where to Buy an SD Card
Nowadays, you can buy an SD card online. This is a good way if you don't know the normal price of an SD card. In addition, please buy an SD card from the official store of the manufacturer. However, if you need an SD card urgently, you can also buy it in offline stores.
Bottom Line
MiniTool Partition Wizard is a functional tool. It can format SD card FAT32, fix SD cards, and recover data from SD cards. It can also migrate OS and clone hard drives. If you have these needs, you can download it to have a try.
MiniTool Partition Wizard DemoClick to Download100%Clean & Safe