Driver Easy always comes into sight when you type keywords like driver update on Google. Is Driver Easy safe to use? Do you really need it for driver update? In this post, MiniTool Partition Wizard explains what Driver Easy is and discusses its security.
Windows operating systems offer tools for driver update like Device Manager and Windows Update.These two tools are free and reliable. Go here and you will get the tutorials on how to use them.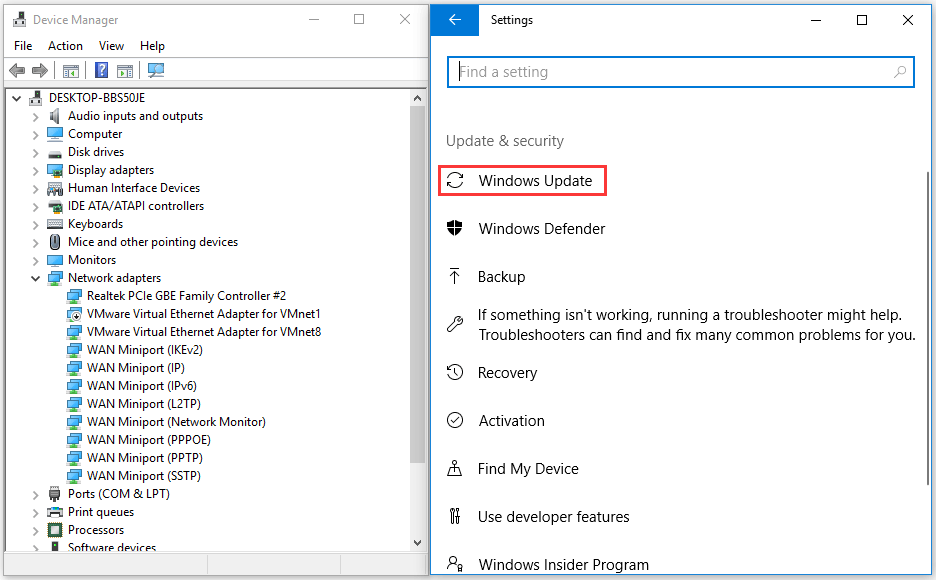 But some people want to update drivers on Windows more easily, and they find the program called Driver Easy. Well, what is Driver Easy? Is it malware or trusted? Get answers here!
What Is Driver Easy
Easeware, the company behind Driver Easy, claims Driver Easy as a powerful utility available on several Windows versions to scan, update, and fix any of the system's drivers. In other words, Driver Easy is a program that helps Windows users to update drivers automatically from the device manufacturer.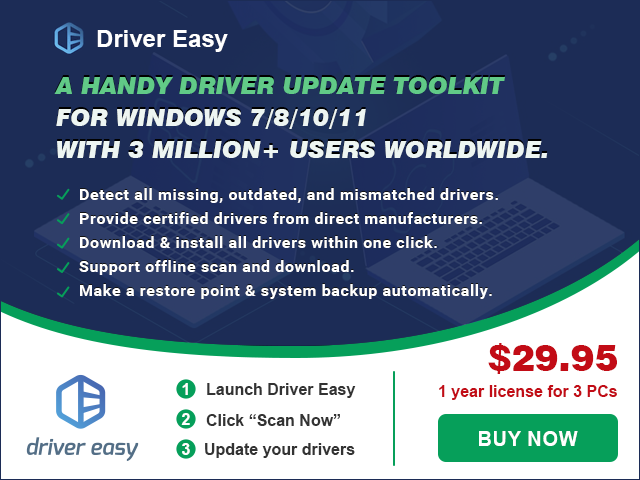 Here are more details from Driver Easy site:
Vendor: Easeware.
Most current version: v5.6.12.
Working systems: Windows 7/8.1/10/11.
Establishment file size: 4.83 MB.
Supported languages: 14.
Driver database: 8,000,000.
What are the features of this program? The functions built-in Driver Easy and its pros can be summarized as follows:
Driver Easy features the Offline Scan feature that allows you to download and install network drivers even without a network connection.
Driver Easy also allows you to manually update the driver as the driver from the software will be saved on your computer.
Driver Easy compares the installed driver and the driver that needs to be installed as an update.
Driver Easy allows you to hide devices if you want to no longer see that they ask for updates.
Driver Easy is able to help you download Windows Updates at a faster speed than you get them through the default method in Windows.
Driver Easy displays system information including CPU, GPU, motherboard, network cards, and so on (you may be interested in How to Check PC Full Specs Windows 10 in 5 Ways).
Do You Really Need Driver Easy for Driver Update?
Since its release in 2009, Driver Easy has had over 3 million users worldwide. Should you join the large group? Different people have different opinions.
POSITIVE VOICES: some people believe that Driver Easy is safe to use and highly suggest using the software for driver updating. Here are the positive voices from thinkmobiles.com.
It's great software. It allows you to install drivers for your hardware without any troubles: it's easy to use, has a simple interface, does not require the installation CD. I like that I can click one button (the Scan button) and the program will find and install all drivers automatically. I recommend it.
I highly recommend the program to use when you need to get a new version of the drivers. I have the paid version of Driver Easy. I bought it when I had problems with the drivers. Some time ago my PC periodically failed and these crashing were stopped after I updated the drivers (with Driver Easy, of course).
I love that it has the ability to automatically download driver updates and almost all drivers are correct that don't damage your computer. Only if you have an old pc, you may need to find and install the network adapter driver. Good program.
It resolved the issue that made hang and crash on my computer.
NEGATIVE VOICE: there are also some negative voices towards using Driver Easy and its similars.
The free trial version of Driver Easy is basically pointless and many features are only available on the premium version. One user complained of that on redidit.com: "I'd get rid of it. Driver update programs typically warn you about out-of-date drivers and then charge you when you ask to have them updated. Won't do any good."
We usually are against using any Driver Update utilities because they tend to cause more harm than good. They are typically snake-oil. For updating drivers I let Windows Update pick them for me or going to the manufacturers' page (from bleepingcomputer).
Well, do you really need Driver Easy for driver updates? As far as we can see, the program is easy & safe to use. It also allows users to automatically create restore points before each update. If you want to update drivers more easily, you can give it a try.
How to Install, Use, and Uninstall Driver Easy?
How to Install Driver Easy?
If your computer can run this program, then you can install it.
Fo to the official Driver Easy website.
Click the Free Trial button at the top right corner of your computer screen.
Wait for the download process to complete.
Double-click the downloaded file and then follow the onscreen instructions to install Driver Easy.
Once it is set up on your computer, you can click the Launch Now button to open it.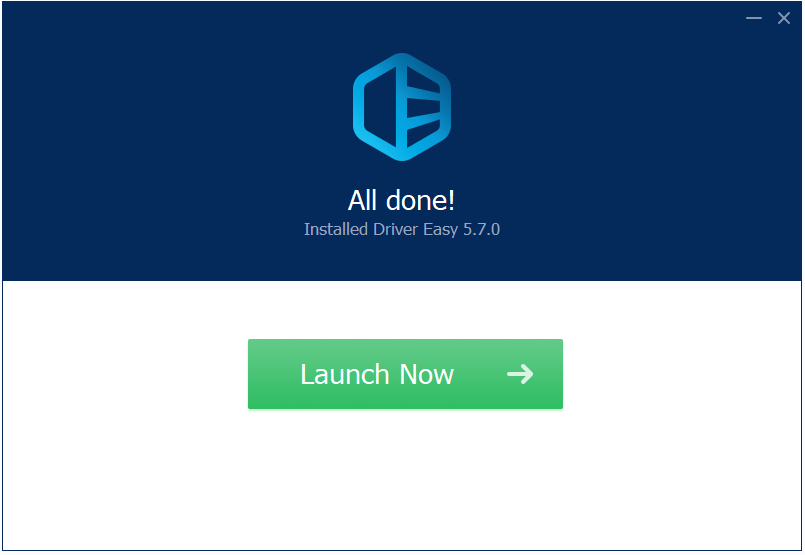 How to Use Driver Easy?
Driver Easy is divided into a free version and paid version. The process of driver update is different on these two versions. Let's see how to use the free version to update drivers: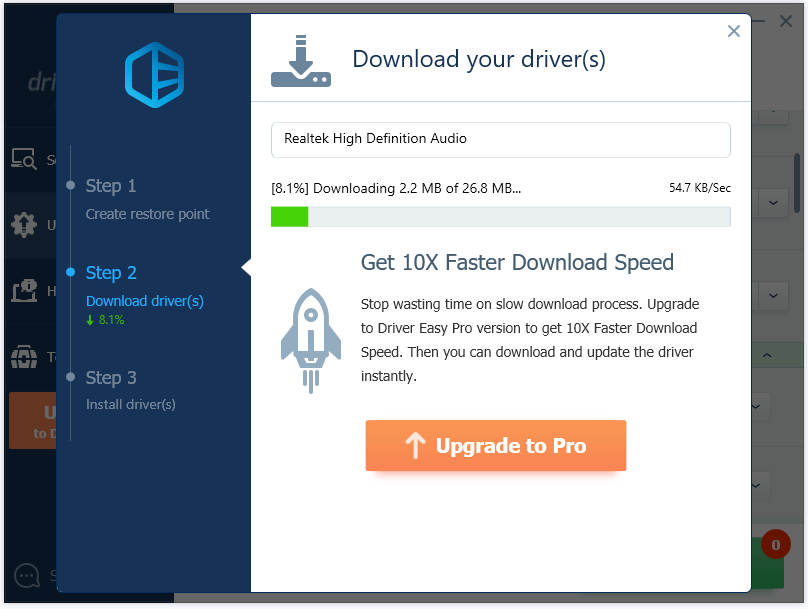 Step 1: Create restore point.
Once inside the interface of Driver Easy, click the Scan Now button. Then, wait until the scanning process finishes.
Check the list of available drivers (the amount of available drivers is displayed on the top of the software interface).
Choose the driver based on your needs and click the Update button following the driver.
On the Create a system restore point window, switch to the Manually Create option and then click the Continue button.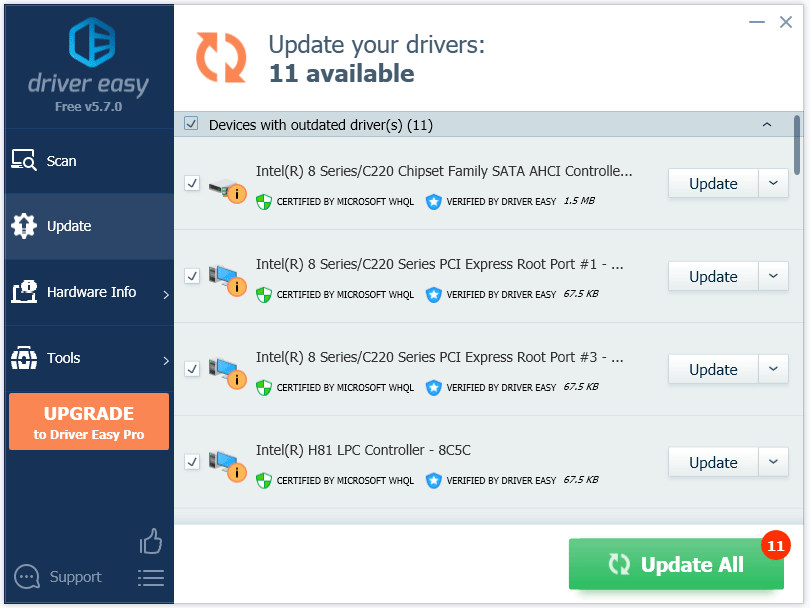 Step 2: Download the driver.
The program begins to download the driver automatically. Wait for it to finish.
Step 3: Install driver(s).
On the Install your driver(s) window, switch to the Manual Install option and then click the Continue button.
Once inside File Explorer, double-click the address bar and then copy the path.
Right-click the Windows icon on the taskbar and then choose the Device Manager option.
Once Device Manager opens, expand the categories and locate the drive to be updated.
Right-click the device name and then choose the Update driver button.
Select the Browse my computer for driver software option on the new window.
Paste the copied path into the blank bar on the new window and then click the Next button.
Wait until the driver installation process completes. Once you receive the message saying Windows has successfully updated your drivers, you can click the Close button to exit the current window.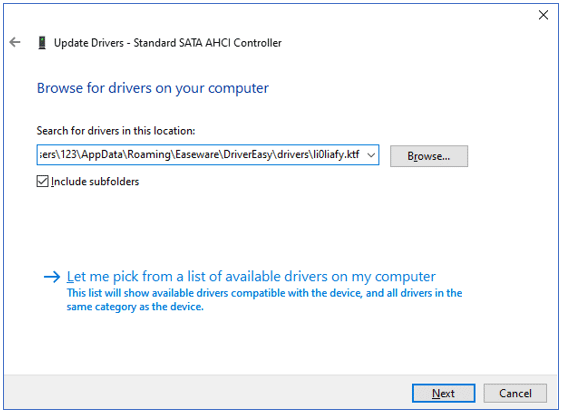 This is how to update a driver with the free version. The process might be a bit complicated. To update drivers more easily, you can consider upgrading to the pro version. The pro version only requires you to click your mouse twice to finish the driver update — one is to click the Scan Now button, and the other one to click the Update or Update All button.
Comparison between the free version and pro version:
| | | |
| --- | --- | --- |
| | Free Version | Pro Version |
| Detect All Missing, Outdated, & Mismatched Drivers | √ | √ |
| Download All Drivers at a Time | × | √ |
| Install All Drivers at a Time | × | √ |
| High-speed Driver Download | × | √ |
| Create Restore Point Automatically | × | √ |
| Price | 0 | $29.95/3 PCs/1 Year |
How to Uninstall Driver Easy?
If you don't need Driver Easy anymore, you can refer to the following tutorial to uninstall it.
Type Driver Easy in the search bar on the taskbar.
Right-click the research result and select the Uninstall option.
You will see a new window on which locate DriverEasy and click the Uninstall button.
Confirm you want to do the uninstallation.
Is Driver Easy Safe? Is Driver Easy safe to download? Is Driver Easy safe to use? Read the post to learn about the security of this software.Click to tweet
Secure Your Computer Whether You Are Using Driver Easy or Not
Driver Easy is safe and easy to use, but to ensure your computer is always safe, it is highly recommended that you run a regular full system scan and PC backup.
Run a Full System Scan
You can utilize the Windows built-in tool Windows Defender to check whether there are threats to your computer. The tutorial is below.
Step 1: Right-click the Windows icon on the taskbar and then select the Settings option.
Step 2: Select Update & security from the Settings menu.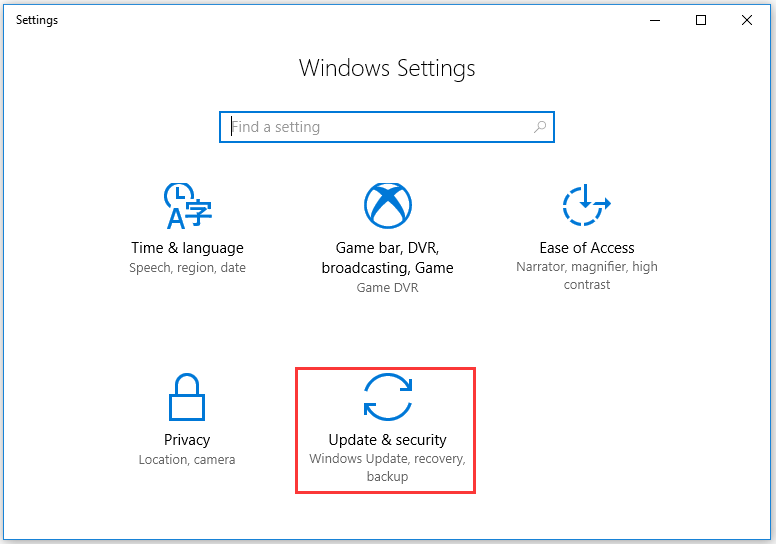 Step 3: Switch to the Windows Defender option and then click the Turn on Windows Defender Antivirus button from the right pane.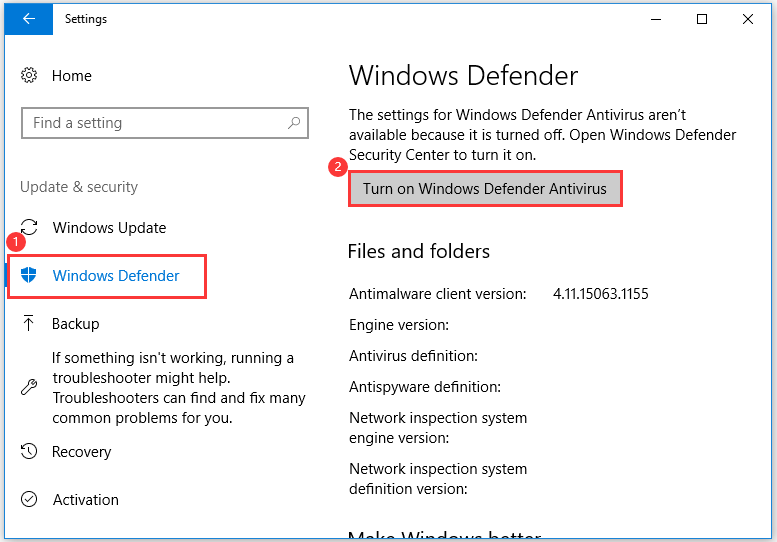 Step 4: Select the Virus & threat protection function from the new window.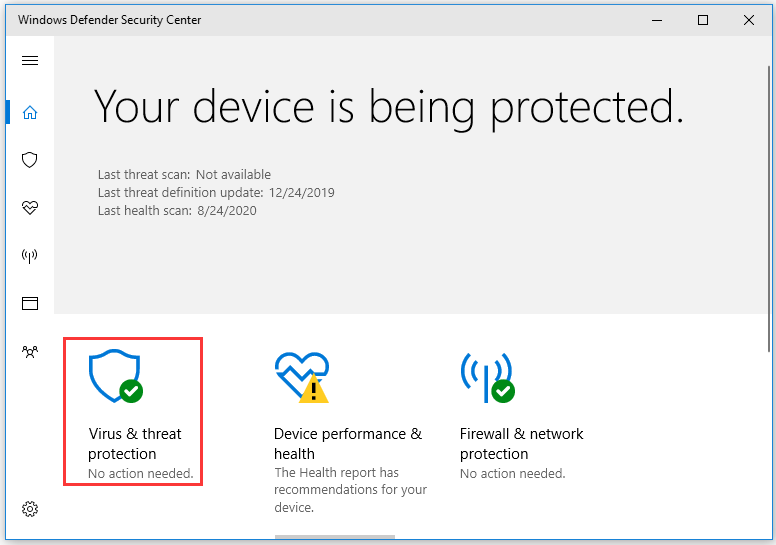 Step 5: Click the Advanced scan button and select the Full scan option.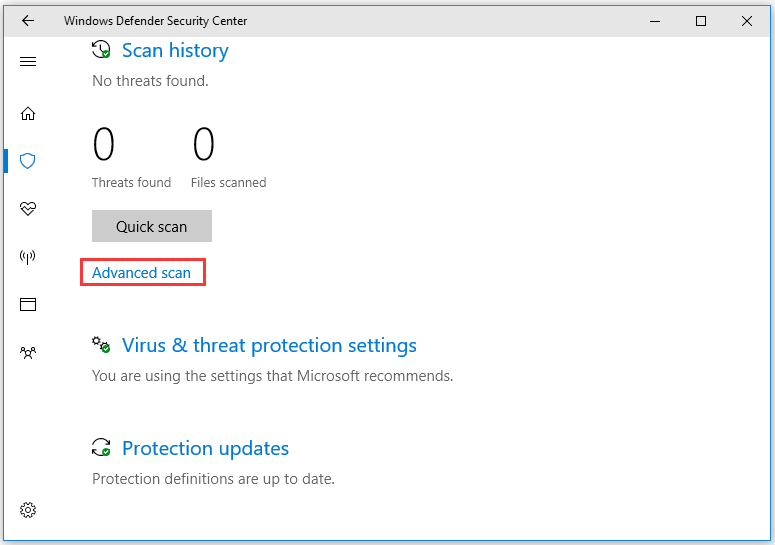 Step 6: After selecting the Full scan option, hit the Scan now button.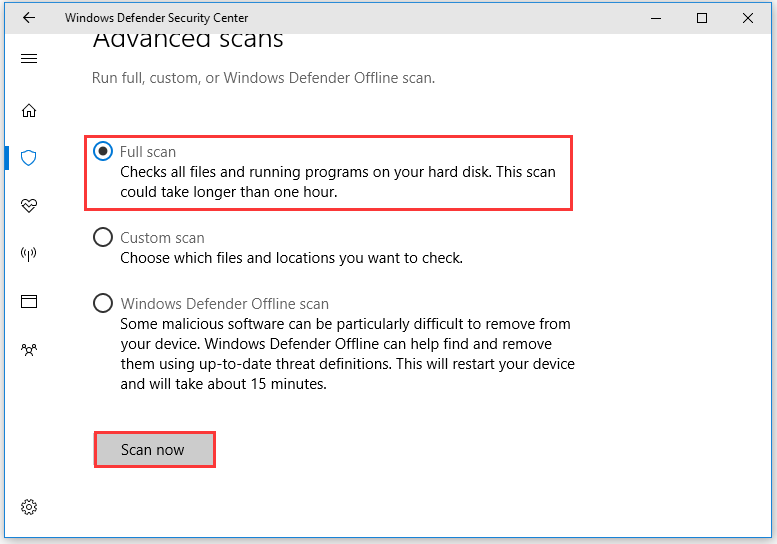 Step 7: It might take a long time, so wait patiently. When the process comes to an end, check the scan result. If nothing is suspicious, the tool will display a message saying "No Current Threats". However, if you see a message saying "Threat found", please click the Start actions button to remove the detected threats.
Back up Your Computer
In case of data loss, it is necessary to back up your computer. Here it is highly recommended that you try MiniTool Partition Wizard. It is a professional partition manager, skilled in disk management, disk backup, data recovery, and more.
The software is designed and developed by a Canadian company and has over 70 million downloads. Like Driver Easy, MiniTool Partition Wizard also comes with the free version and the paid version. As to disk backup, you need to pay for the paid version to back up a system disk or you can just download the free version to back up the non-system disk.
Here is the tutorial on how to back up your computer with MiniTool Partition Wizard.
Note: Prepare a large enough and blank external hard drive for saving backup and connect it to your computer.
Step 1: Purchase MiniTool Partition Wizard through the following button.
Step 2: Install MiniTool Partition Wizard on your computer and launch it to get its main interface.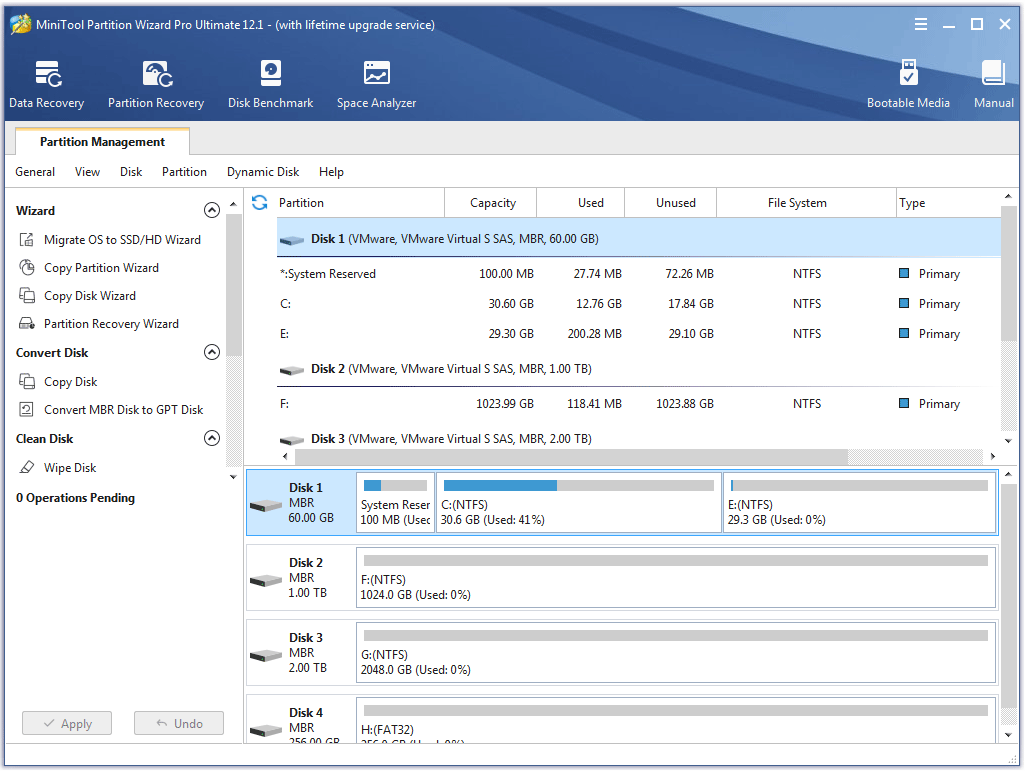 Step 3:Choose the Copy Disk Wizard feature from the left panel.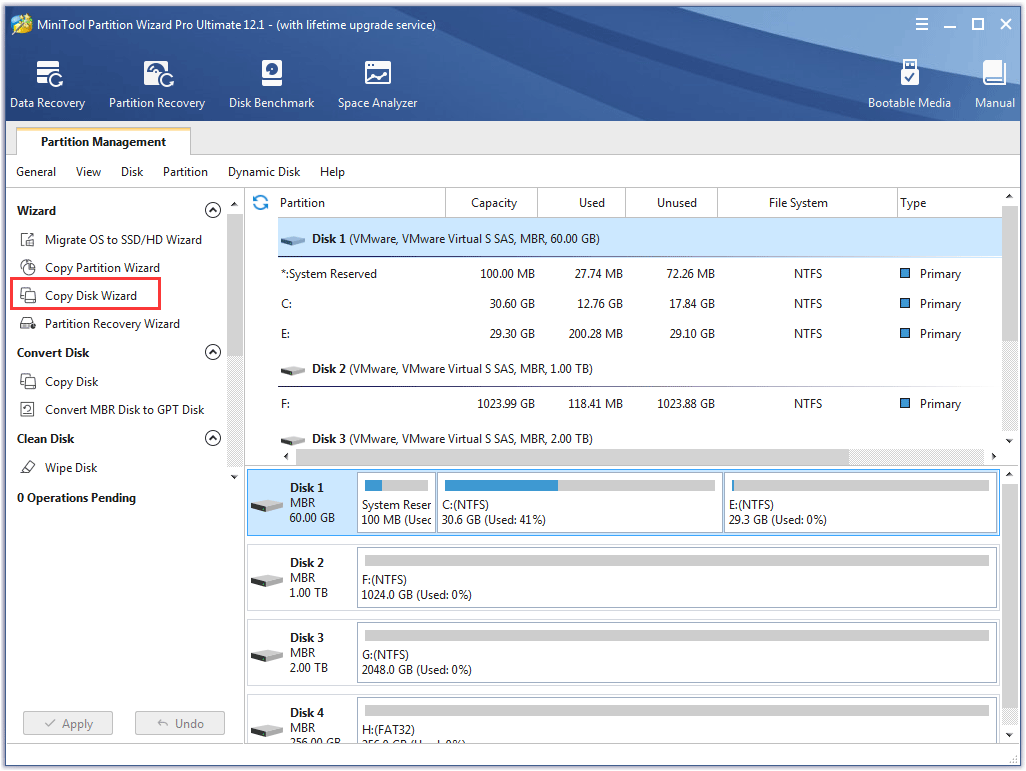 Step 4: Click the Next button to continue.
Step 5: Select the system disk as the source disk and then click the Next button.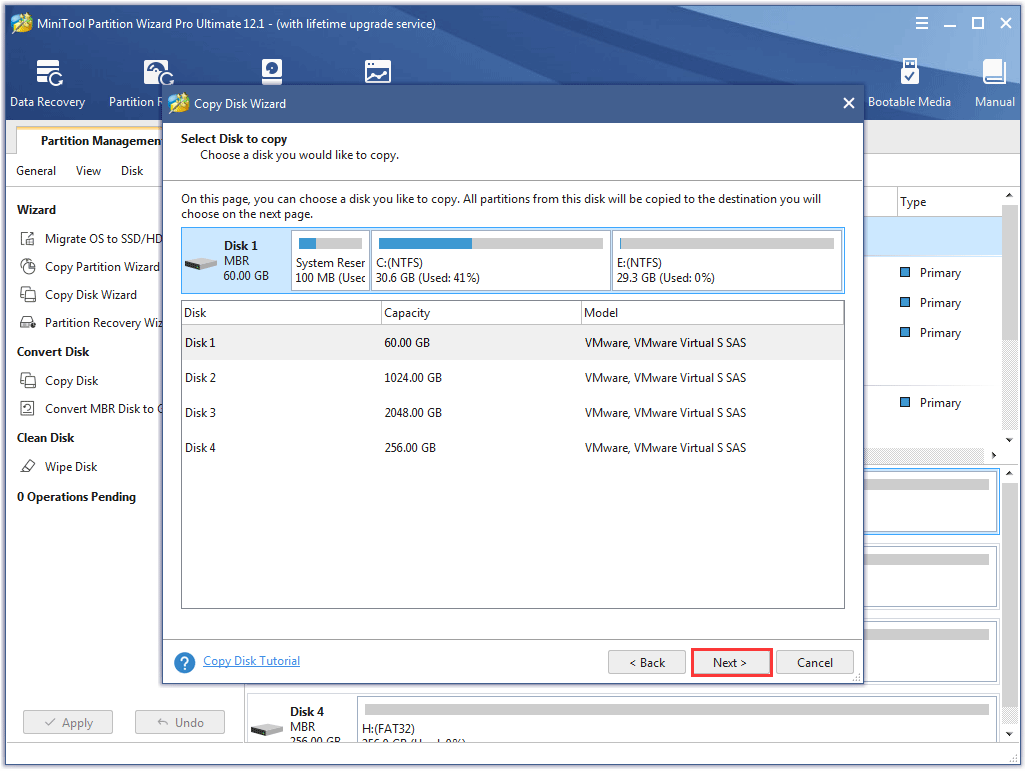 Step 6: Select the connected external hard drive as the target disk and then click the Next button.
Note: Please make sure that the target disk is blank or there is nothing important in it.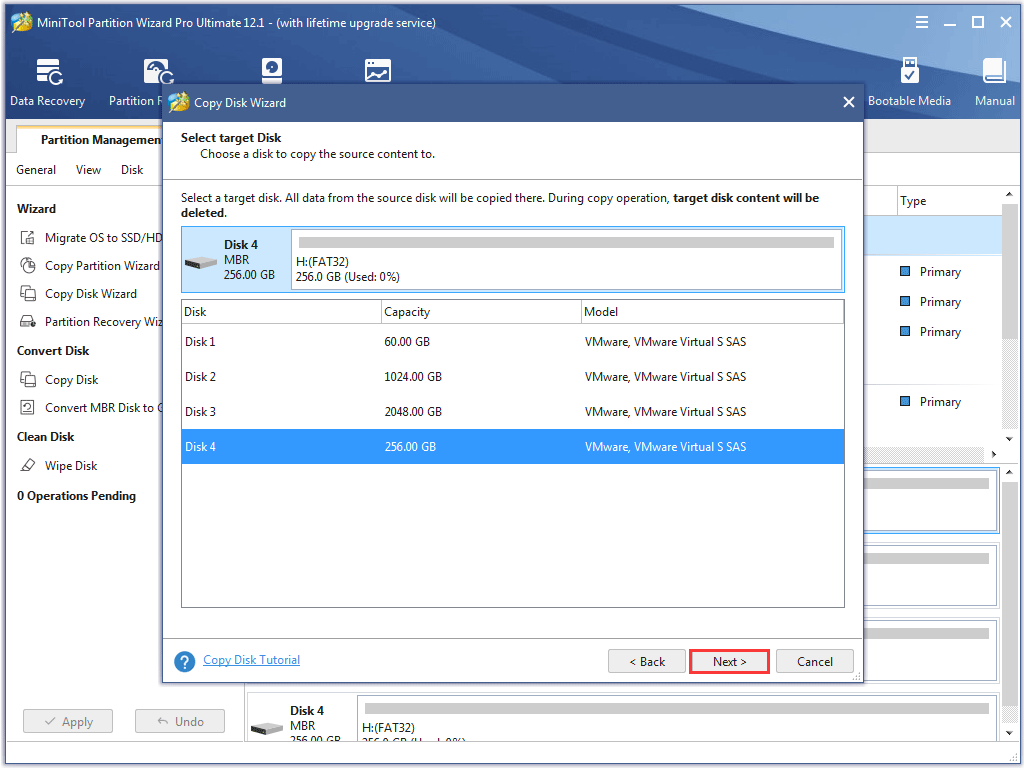 Step 7: Choose a copy method. If you have some doubts about the copy methods, you can read the function's manual.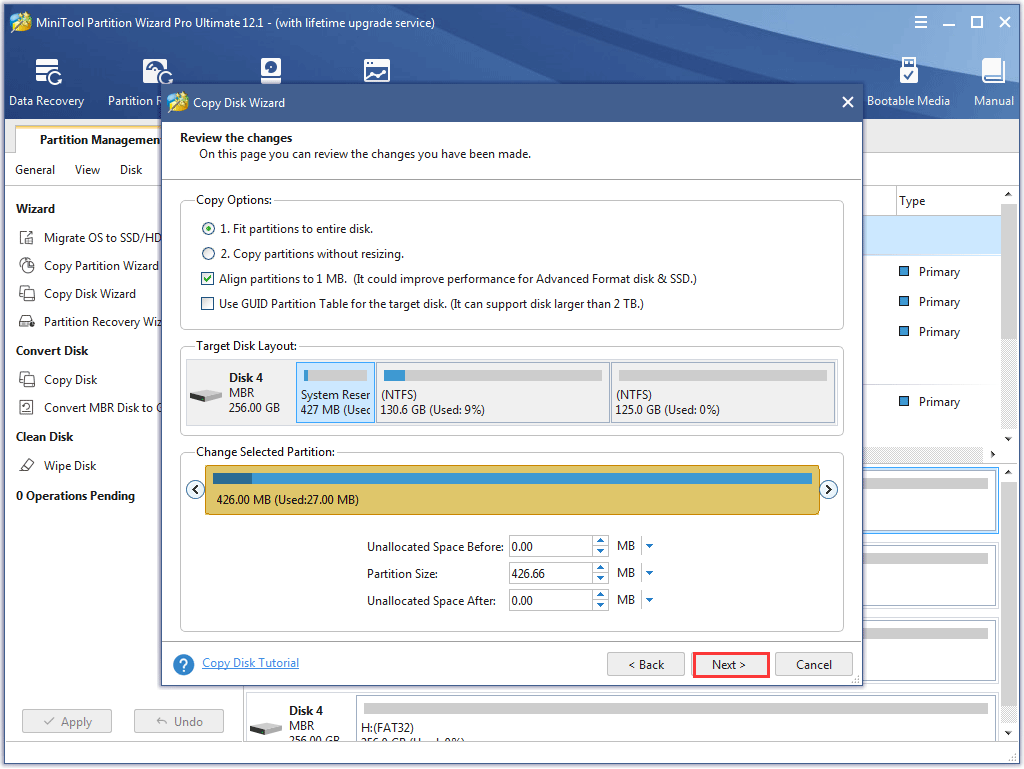 Step 8: Read the notes on the new window and then click the Finish button.
Step 9: The software turns back to its main interface, from which you can see that there is a new partition layout on the target disk. Note that this is not over yet and you should click the Apply button to execute the pending changes.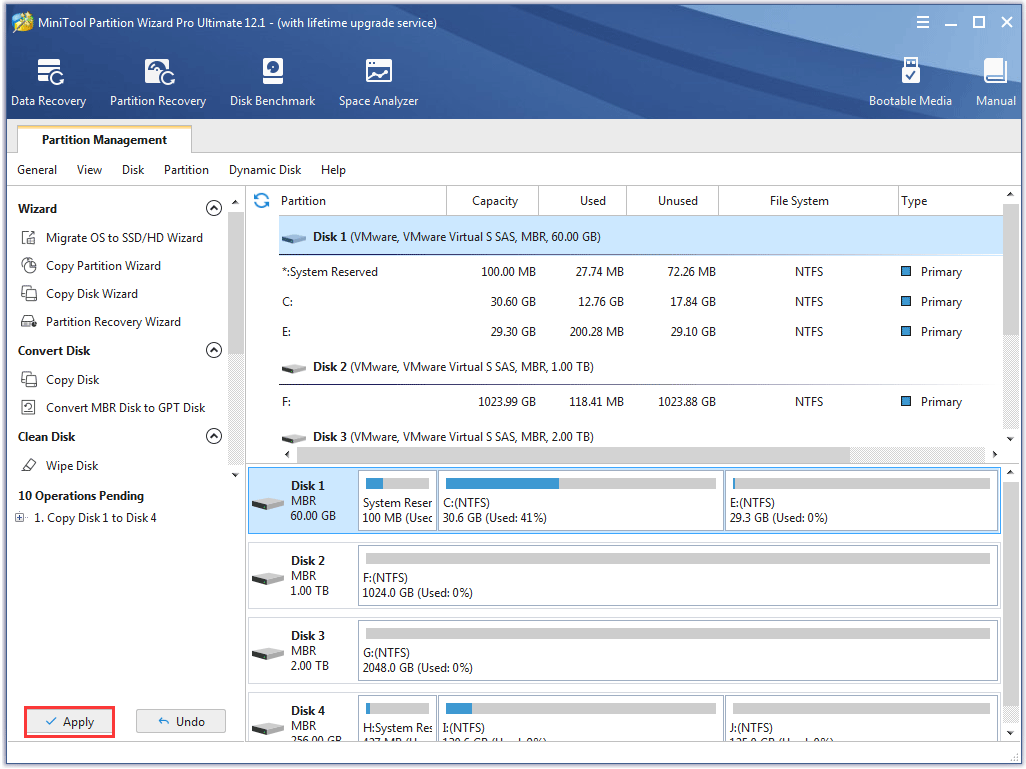 Wait painterly while the software backs up your computer.
There are plenty of available programs on the Internet. You might also be worried about their security. We have discussed some software in the following articles and you can read them if you wonder their security.
I Want Your Voice
Is Driver Easy safe? I believe you have a clear answer to this question after reading the post.
Lastly, have you tried MiniTool Partition Wizard to safeguard your system and files? If there is something unclear when you use this software, you can send an email to [email protected] and we will reply to you as soon as possible.
Is Driver Easy Safe FAQ
Is Driver Easy a virus?
Driver Easy is safe and it is not a virus. With it, Windows users can update drivers in an easier way.
Is it good to update your drivers?
Basically, it is not recommended that you update your drivers. But, you should do that in the following cases.
Fix the issues caused by outdated or incompatible drivers, such as wireless keyboard not working.
Get the best graphics performance and fewer bugs with modern games.
Does Windows 10 install drivers automatically?
When you first connect some hardware to your computer, Windows 10 will automatically download and install drivers for them.
What hardware device drivers should be updated?
Updating computer drivers can get rid of some issues, boost computer performance, and even improve computer stability. But this does not indicate that you should update all your drivers. There is a listing of the recommended drivers to update from Computer Hope.
CD or DVD drive drivers and firmware.
Controllers.
Display drivers.
Keyboard drivers.
Mouse drivers.
Modem drivers.
Motherboard drivers and updates.
Network card drivers.
Printer drivers.
Removable media drivers.
Scanner drivers.
Sound card drivers.
Video drivers.