How to uninstall programs on Windows 10? Why do you need to remove them? You will get the answers from this post of MiniTool. If you want to get the details of uninstalling apps, please read this post carefully
Why Do You Need to Uninstall Programs
You may feel that your computer runs slowly when multiple programs are running in the backgrounds. Sometimes, your computer can be threatened by malicious programs or virus hidden in the program.
To fix the above issues, you need to uninstall some programs on Windows 10. By doing so, you can free up disk space to speed up your Windows. In addition, your computer will be protected after deleting malicious programs.
You may also be interested in this: How Do I Free up the SSD Space Consumed with ETL Files
Here are some tips for you when uninstalling programs.
When you uninstall programs Windows 10, you cannot simply delete the program file or folder, which will result in many problems with Windows.
Making sure you uninstall programs in a correct way.
If a program's Uninstall button is greyed out, it means that it's built into Windows and cannot be removed.
How to uninstall apps on Windows 10? No matter you have specific purposes or just don't want to keep these unnecessary programs, you can follow the methods below.
Method 1: Uninstall Programs via Settings
How to uninstall a program on Windows 10? You can try uninstalling them via Settings.
Here's how to do.
Step 1: Open Settings by pressing Win plus I keys.
Step 2: Navigate to the Apps & features page. Then scroll down the right side of the page to find the programs that you would like to uninstall.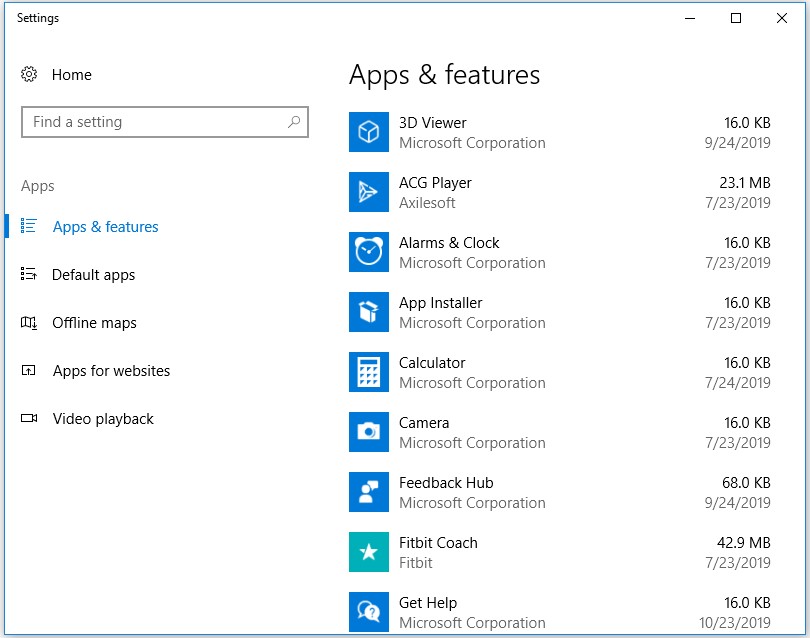 Step 3: Right click the target programs and click on the Uninstall button. After confirming the Uninstall option, the programs will be uninstalled from your computer immediately.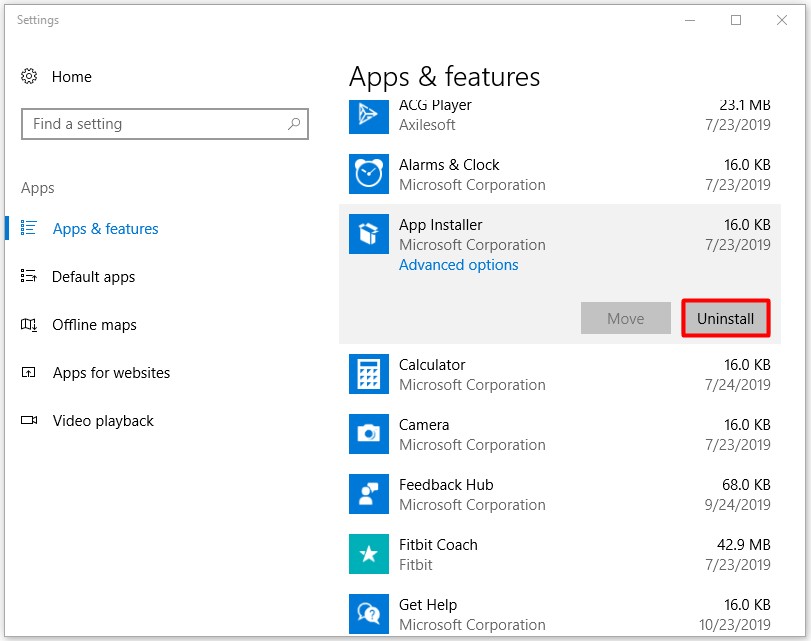 Tip: If there's no Uninstall button for you, try other methods instead.
Method 2: Uninstall Programs via Control Panel
How to uninstall programs on Windows 10? As an alternative, you can also uninstall programs via Control Panel. This method is still available in the latest version of Windows 10. Here are specific steps.
Step 1: Type control panel in the search box, and then select Control Panel from the search results.
Step 2: Find and click on Programs and Features to continue.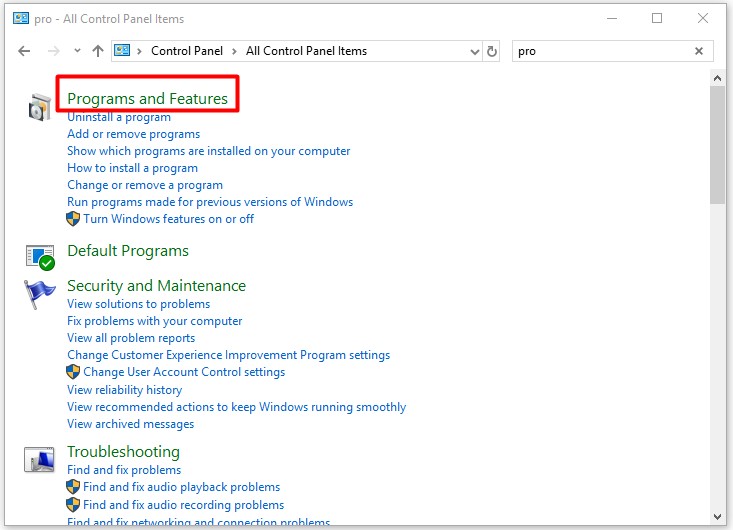 Step 3: Right click the program that you would like to uninstall and click the Uninstall button.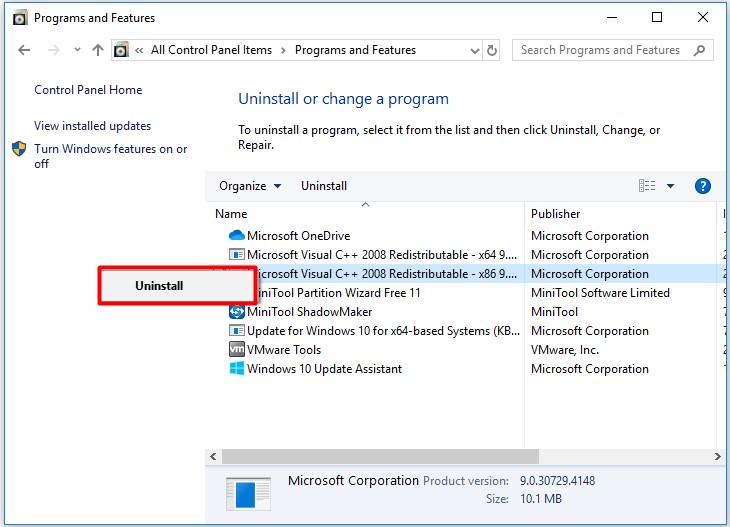 Method 3: Uninstall Programs via Third-Party Software
Applications usually spread their files and settings in the whole system, put files in obscure locations and even populate your Registry with Settings that can be hard to track down. Though Windows built-in uninstall programs can finish the uninstallation task, they may be unable to totally complete it.
So, how to uninstall apps? In this case, you need to utilize third-party software to uninstall programs Windows 10. Eraser and Freeraser are recommended to you. With the two tools, you can delete the files completely.
To get detailed information about deleting files permanently, please read this post: 6 Effective and Reliable Methods to Delete Files Permanently
That's all the methods that the post would like to introduce you. Now, it's your turn to pick one to uninstall programs Windows.