A suspicious program called Chromium has been installed on PCs. Is it a virus? How to permanently remove it from your PC. In this post, MiniTool talks about what Chromium is and shows you how to remove it.
Is Chromium Browser a Virus?
What is Chromium? Virtually Chromium is an open-sourced web browser project developed by Google. However, lots of users suspect that Chromium browser is a virus as they find the browser on their PCs but they do not know how it got there.
Chromium is a legitimate browser but it can become a virus. Why? Its open-source feature will be manipulated by malware writers who use the name Chromium and use Chromium to push malicious code on to Windows computers and then Chromium is full of bugs and be a target for spreading viruses.
Note: Open-source software is a type of computer software. The source code of this software is released under a license in which the copyright holder grants users the rights to study, change, and distribute the software to anyone and for any purpose.
How to Judge Whether Chromium Browser Is a Virus?
How to judge that Chromium browser is a virus? There are several signs indicating Chromium virus:
The default home page of the web browser is different.
The web browsing experience is filled with irrelevant search results.
There is an increase in advertisements.
The search portal page is changed when the new tab is selected.
Your PC runs slow and CPU usage is always high.
You cannot launch installed applications and programs.
How Does Chromium Virus Enter Your System?
Whether you use the Chromium virus or not, the virus can hack into your computer and compromise it. There are a few ways the Chromium virus can use to enter your system. Some of these include:
a download after visiting malicious websites;
a fake alert that asks you to update your software or web browser;
a download of freeware or shareware programs that have it bundled;
a malicious email attachment.
How to Remove Chromium Virus?
If Chromium browser suddenly shows up on your PC or there are some signs indicating the Chromium virus, you should remove the Chromium virus from your computer.
Here is the tutorial on how to remove Chromium virus from Windows 10.
Step 1: Close all your browsers and then right-click the taskbar to select Task Manager.
Step 2: Under the Processes tab of Task Manager, find all the chrome.exe or chromium.exe processes and end them.
Step 3: Type Control Panel in Cortana's search bar and hit the Enter key.
Step 4: Locate the Programs and features option on the Control Panel window and click it.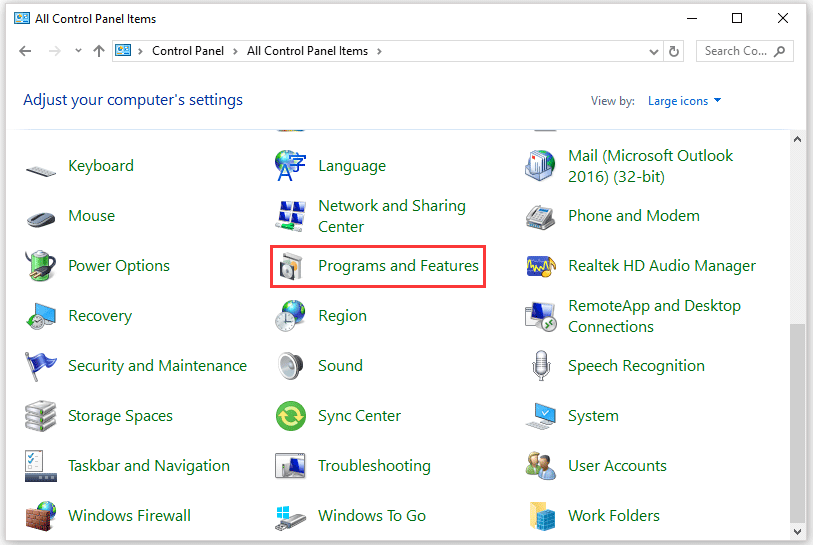 Step 5: Check if there is a Chromium or any other suspicious entry. If you find one, uninstall it by right-clicking it and selecting Uninstall.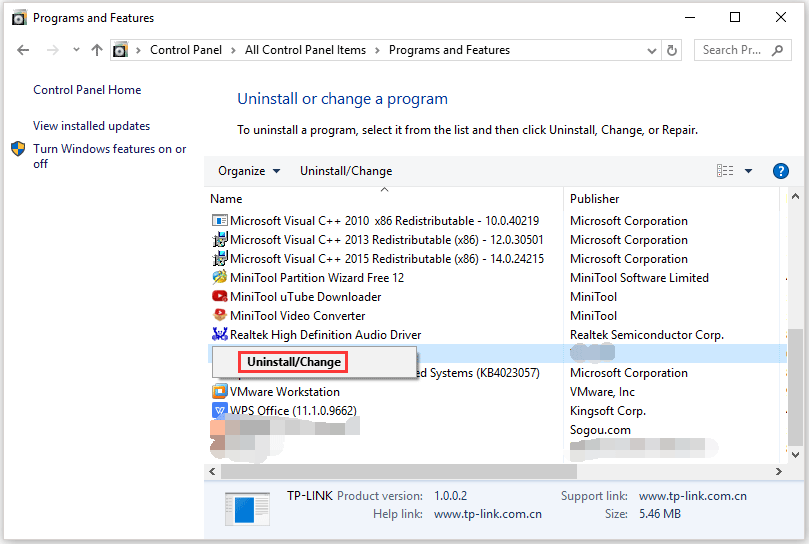 Step 6: Go to the path: C:UsersusernameAppDataLocal to open the hidden folder and delete the Chromium folder.
Step 7: Open your installed browsers and go through all the installed browser add-ons and extensions. If there is anything suspicious, please uninstall it.
Final Thoughts
Hackers and malware writers are cunning. To avoid data and money loss, you should back up your hard disk regularly. When you want to download files or applications, please go to the official websites in case they are bundled with viruses.