This post would focus on Avast Remediation Exe, including its definition, common issues, and removal method. If you are unclear about this process, read this post of MiniTool now!
What Is Avast Remediation Exe
Avast Remediation Exe, a Windows process, is related to the Wsc_proxy.exe file. It is a part of Avast Antivirus. It can be found in Task Manager. In essence, Avast Remediation Exe is a monitor service that can check Avast for various errors, issues, and changes associated with Avast.
Besides, this service also works with the Windows Security Center and additional Security features.
Is Avast Remediation Exe Safe
Avast Remediation Exe is completely safe. However, if Avast isn't updated properly, issues with Avast antivirus Remediation Exe can arise. If so, you have to repair your Avast installation or contact Avast support.
If you deal with the legitimate process, there shouldn't be any issues about Avast Remediation Exe. However, it's also possible that malware disguises itself as a legitimate process in order not to be detected by users.
If you suspect this issue, you can check files with an antivirus tool. If you want to have a flawless updating of the Avast Antivirus program, it is suggested to remove the Avast Remediation Exe process.
Tip: If there is malware on your computer indeed, some symptoms can indicate that. For instance, you may encounter issues like computer sluggish, programs crashing or launching slowly, weird redirects when browsing, etc.
Also read: Is Avast Safe? Find the Answer and Alternative and Alternatives to It Now
Common Issues with Avast Remediation Exe
Here, we list some common issues with Avast Remediation Exe or problems caused by this process.
Avast is unable to complete an update.
Your computer automatically shuts down.
As this process consists of various computer resources, it consumes much memory.
The Avast antivirus Remediation Exe process still remains active on the device after the uninstallation of Avast.
Even if the Avast program runs in the background and protects your PC, the Avast Remediation Exe keeps running on the front lines and shows notifications related to Avast.
Due to above issues, you may want to uninstall the Avast antivirus Remediation Exe process. To do that, please keep reading the post.
How to Remove Avast Remediation Exe
Here's the tutorial on how to remove Avast Remediation Exe. If you want to uninstall it and don't know how to do that, follow these steps.
Step 1: Open File Explorer by pressing Windows and E keys.
Step 2: Navigate to the View tab and move to the Show/Hide section.
Step 3: Check the File name extension checkbox.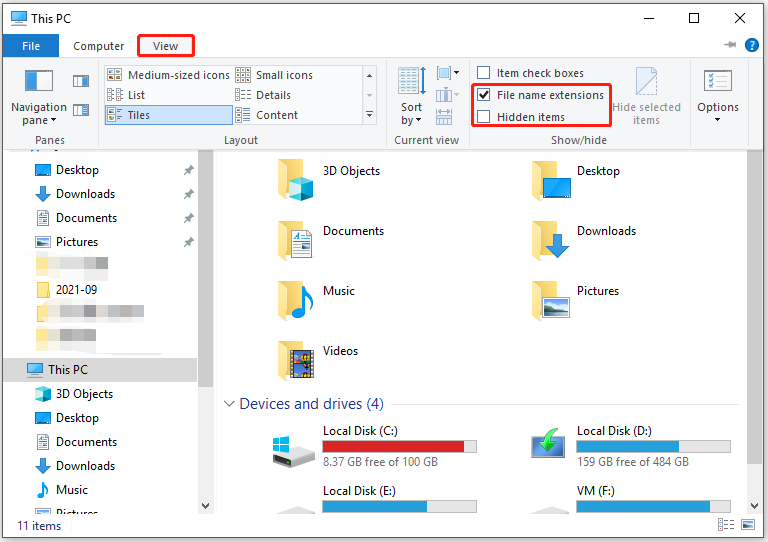 Step 4: Right-click on the Windows icon on the desktop and then click on the Task Manager option from the prompted menu. Alternatively, you can press Ctrl + Shift + Esc to open Task Manager.
Step 5: Find the Avast antivirus remediation process from the listed processes and right-click on it. Then click Open file location to continue.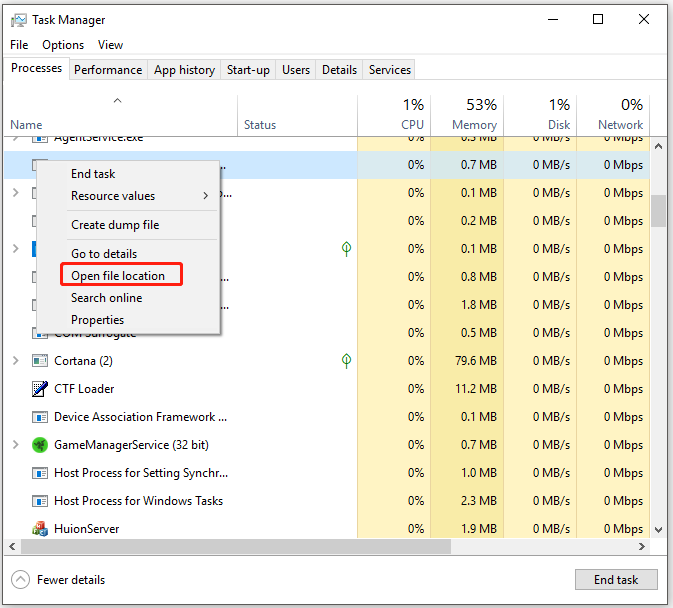 Step 6: After finding the file, right-click on it and tap Properties. Then look for suspicious signs like whether the file is registered by Avast, is it located in the Avast folder, and others. If you find any suspicious, disable the process by right-clicking on it and clicking End task.
If you can't remove Avast Remediation Exe, try using a professional uninstallation program. For example, you can delete all files of Avast with AvastClear.