Summary :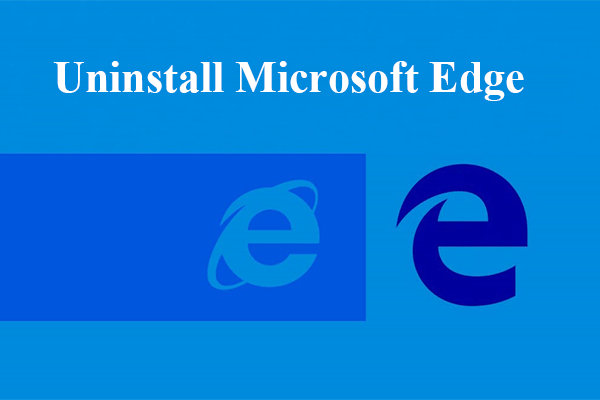 Microsoft Edge is a web browser developed by Microsoft. It is the default Microsoft operating system browser, but you can still uninstall it if you don't like it. This post from MiniTool will show you how to uninstall Microsoft Edge with detailed steps and screenshots.
Quick Navigation :
Many Windows users don't want to Microsoft Edge appeared on their computer and asked: can I uninstall Microsoft Edge? As an essential component in Windows 10, it is not easy to uninstall Microsoft Edge in a conventional way. But it is still possible to uninstall Microsoft Edge or disable it.
The following will you show the specific methods to uninstall Microsoft Edge Windows 10.
Uninstall Microsoft Edge
You can follow the steps and screenshots below to uninstall Microsoft Edge Windows 10 with Windows PowerShell.
Step 1. Right-click Windows Start menu and choose Windows PowerShell (Admin) from the pop-up window.
Step 2. Then input Get-AppxPackage | Select Name, PackageFullName and hit Enter. You will be able to see the detail information of your Microsoft Edge. Pay attention to the PackageFullName.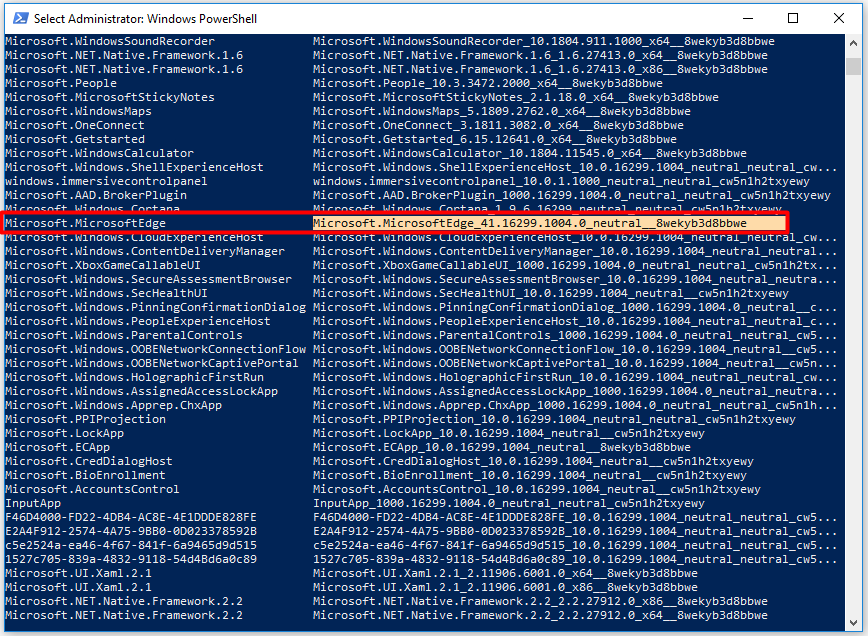 Step 3. If you want to uninstall Microsoft Edge, you should type the command below and hit Enter to execute it. 
Get-AppxPackage PackageFullName | Remove-AppxPackage
Tip: Here you need to find PackFullName value that includes "Microsoft. MicrosoftEdge" from the given result. Then copy and paste the full value to replace the PackFullName section. For my case, the full command should be: Get-AppxPackage Microsoft.MicrosoftEdge_41.16299.1004.0_neutral__8wekyb3d8bbwe| Remove-AppxPackage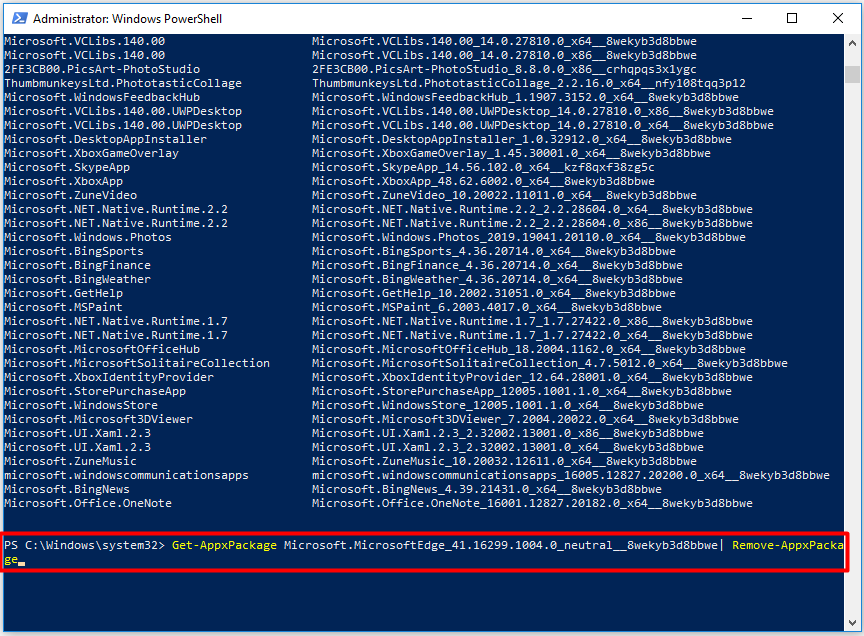 Step 4. Once you hit Enter, the Microsoft Edge should be removed. Now try this method to perform Microsoft Edge uninstall.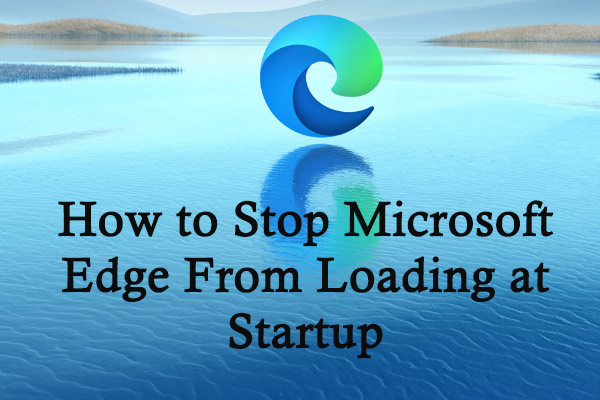 This article aims to introduce how to stop Microsoft Edge from loading at startup on Windows 10, using Group Policy Editor and Registry Editor.
This method should help you uninstall Microsoft Edge successfully. However, this method is not 100% effective. If you have installed the latest version of Windows 10, you may not be able to uninstall Microsoft Edge in this way. At this time, you can disable Microsoft Edge by following steps below.
Disable Microsoft Edge
If the Microsoft Edge cannot be removed completely, you have no choice but to disable it. By renaming the Microsoft Edge folder, the Microsoft Edge browser can be completely disabled.
The following will show you how to disable Microsoft Edge if you are unable to uninstall it.
Step 1. Open File Explorer, copy C:\Windows\SystemApps and paste it to the address bar and hit Enter to open the SystemApps folder.
Step 2. Find and right click the Microsoft.MicrosoftEdge_8wekyb3d8bbwe folder.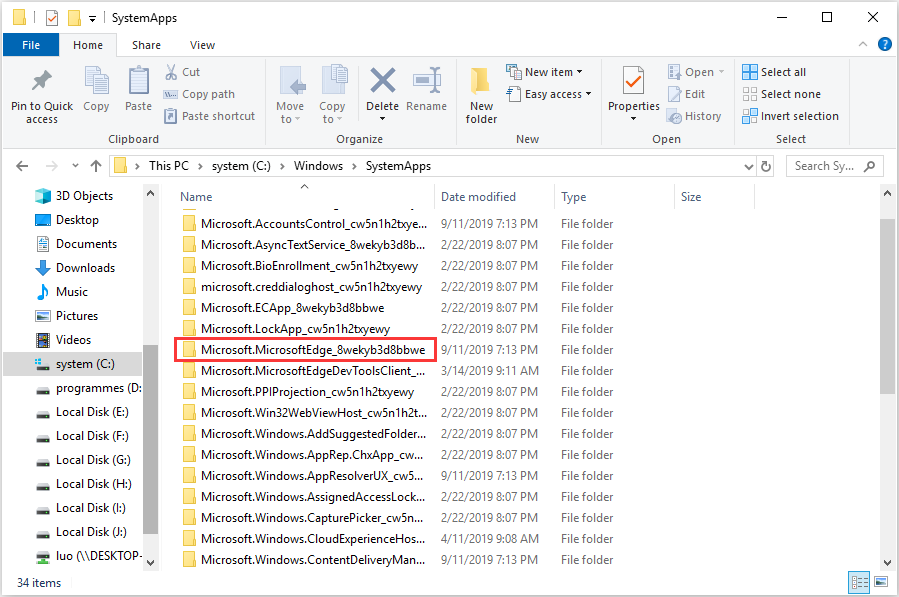 Step 3. Choose Rename from the right-click menu. You can rename it as Microsoft.MicrosoftEdge_8wekyb3d8bbweold.
Step 4. Click Continue on the pop-up window.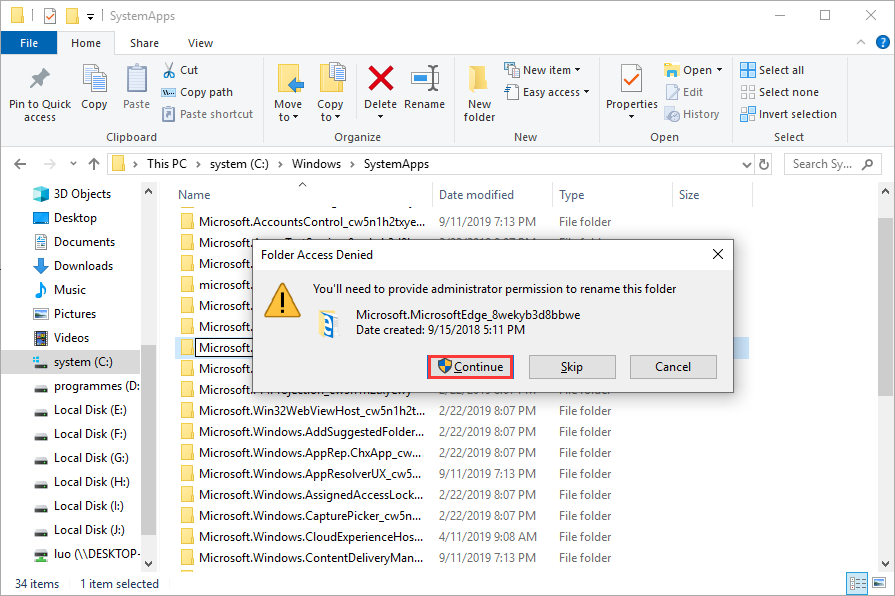 Step 5. Then the Microsoft Edge on your computer has been disabled. You can remove its shortcut from the Desktop. If you want to enable it, just change the folder name to its original one.
This way can help you disable Microsoft Edge effectively. If you are not a fan of Microsoft Edge, you can disable it with the above steps. After that, you can set other web browsers as your default web browser such as Google Chrome, Opera or Firefox.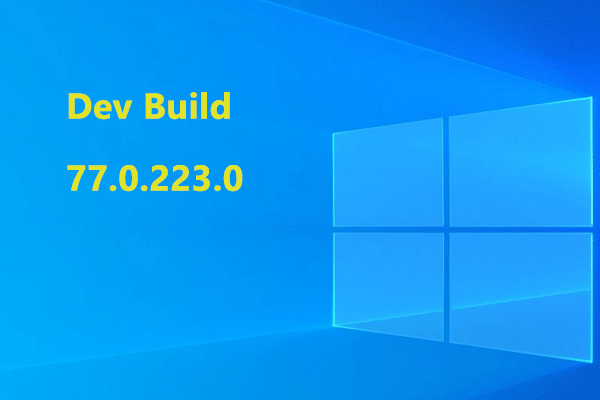 Microsoft released its Edge Dev build 77.0.223.0 of the Chromium-based Edge browser with new features added. Check out this post for more information.
Bottom Line
If you don't use Microsoft's built-in browser Microsoft Edge, you can follow the method in this post to disable or uninstall Microsoft Edge. If you have better solutions toward this issue, we are glad to have you to share it with us.