When unidentified network error happens to you, you may get confused. Once this error occurs, you are unable to connect to network. If you are bothered by this error, please read this post. MiniTool will uncover the reason for the error and give you solutions to fix it.
As it known to all, Windows 10 Updates cause plenty of errors like adapter failure, night light not working, high CPU core usage, etc. This is not to say Windows 10 updates are bad. Actually, some errors are caused by conflicts among different programs.
Accordingly, Microsoft release patches to fix these errors. The patches can modify system files and sometimes affect device drivers. If any of these files involved in network adapter on the device, it could result in errors like unidentified network.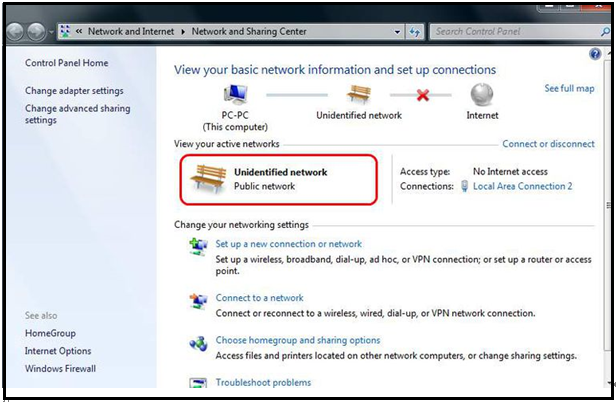 Fortunately, you can do something to fix the error. There are 4 solutions for you to fix Ethernet unidentified network.
Fix 1: Use One Connection or Bridge Connections
If you have the Ethernet connection and portable laptop or desktop computer wireless connection, it may lead to the unidentified network error. You can try disconnecting one connection and reconnect.
Top recommendation: What Can You Do When Ethernet Not working on Windows 7/10
After reconnecting, check if you can get Internet access for each individuality or try to bridge the connections. Here's how to do.
Step 1: Open Settings, and then navigate to Network & Internet. Click Ethernet and then go to Network and Sharing Center.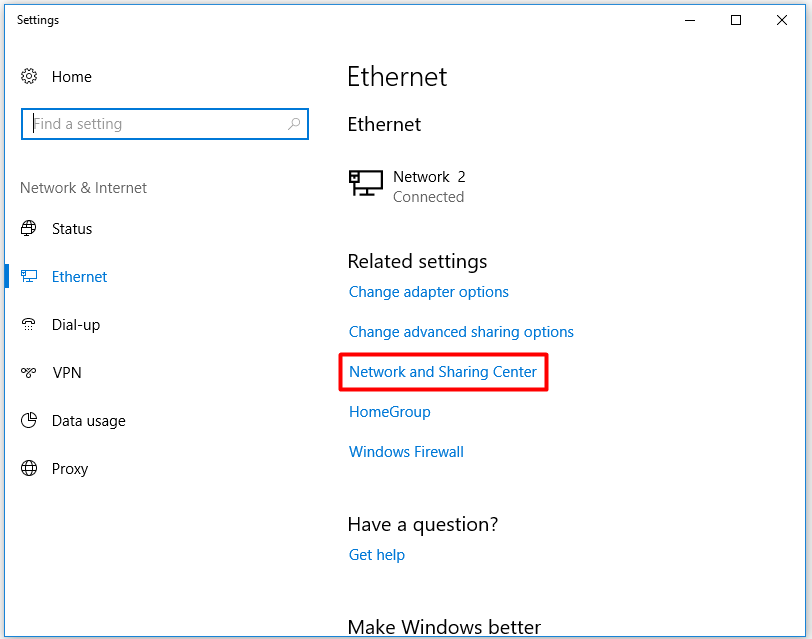 Step 2: Click Change adapter settings in the pop-up page.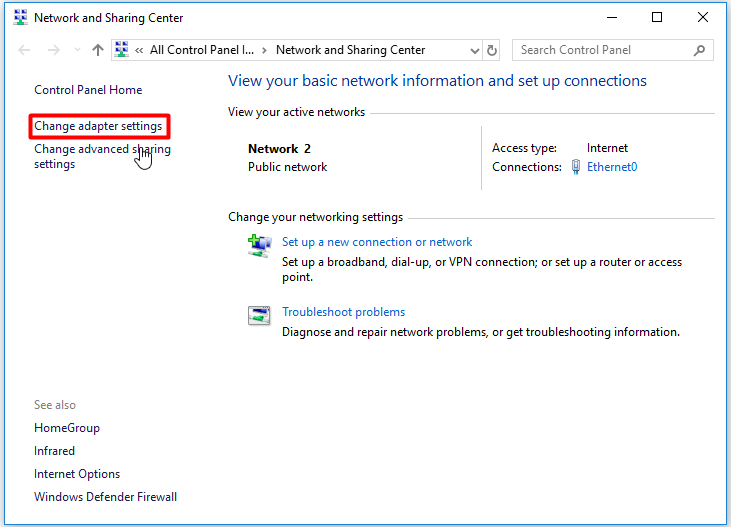 Step 3: Right click either the Local Area Connection or the Wireless Network Connection to open the function menu. Then choose the Bridge Connections.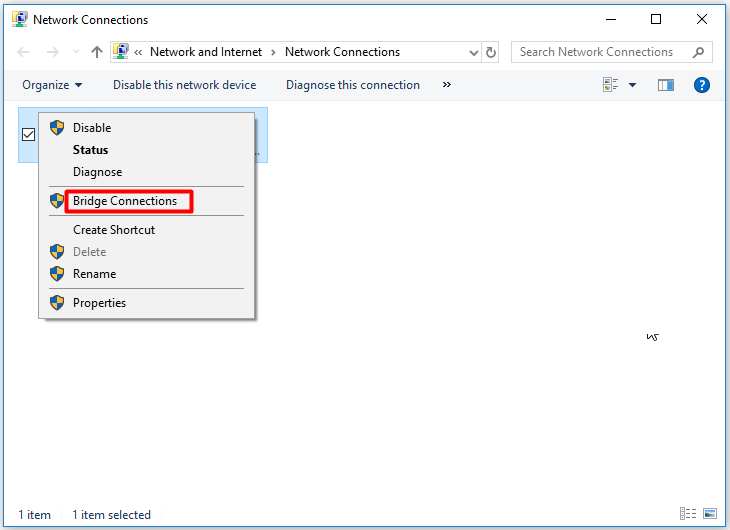 You may be interested in this: Already Fixed Problem with Wireless Adapter or Access Point
Fix 2: Run Windows Troubleshooter
Windows Troubleshooter is a built-in program that can help you scan and fix plenty of errors in the computer. So, you can utilize this program to fix the unidentified network Windows 10 error. Here is step-by-step guide for you.
Step 1: Right click the Start button, and then pick the Settings option from the pop-up menu.
Step 2: Navigate to Update & Security and click on the Troubleshoot option.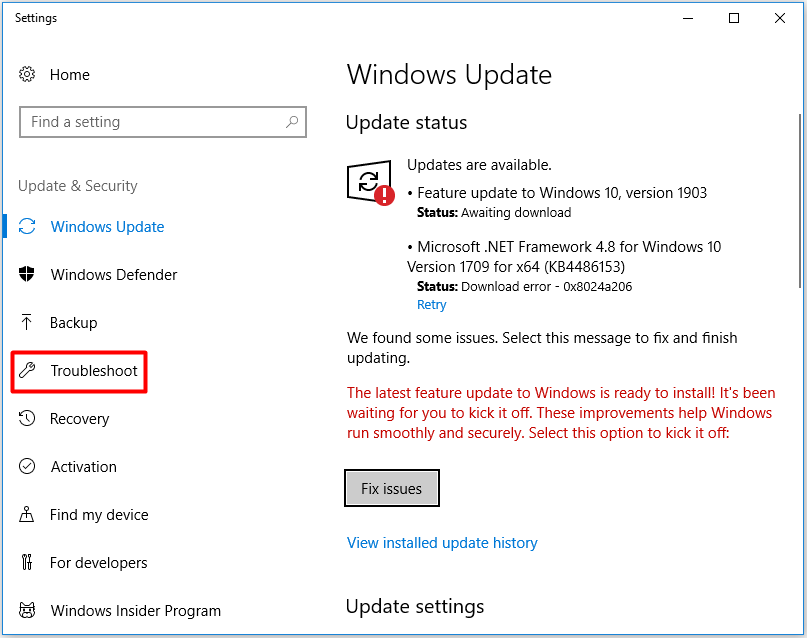 Step 3: Click Internet Connections, and then click Run the troubleshooter. Then the program will run automatically to detect and solve the issues with the Internet connection.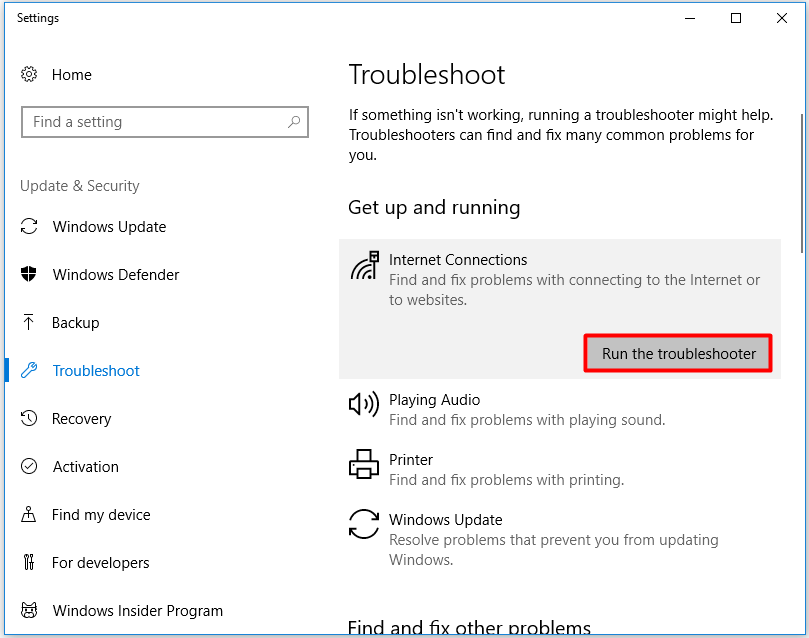 Fix 3: Disable McAfee Network Agent
McAfee network Agent service is often the cause for the Windows 10 unidentified network error. To fix the error, you need to disable this service. Here are steps for you.
Step 1: Press Win + R keys to open the Run window. Type msconfig in the window, and then click the OK button to continue.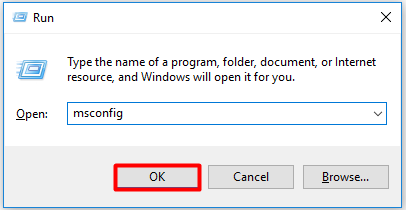 Step 2: Navigate to the Services tab.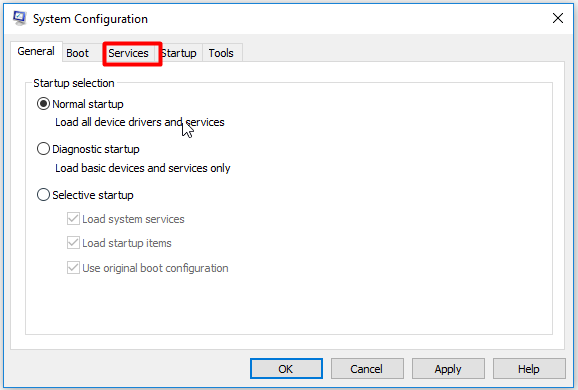 Step 3: Scroll down the Services list to find McAfee Network Agent and uncheck the box. Then click Apply and OK to save the changes.
This method might be a good idea to disable any third-party firewall like McAfee firewall.
Fix 4: Update Router Firmware
The firmware functions as an operating system for the router, so updating the firmware can help you solve some problems related to network. To get the specific steps to update router firmware, please read this guide.You can update router firmware with ease by using the steps in the guide.
All the fixes are told you. You are able to select one freely to fix Windows 10 unidentified network now.