Microsoft releases new Windows 10 updates continuously, and therefore a series of issues also appear. The update KB4515384 was newly released. The topic that the latest Windows 10 update KB4515384 causes adapter failure is heatedly discussed. Here, MiniTool will tell you how to fix it.
About Windows Update KB4515384
Recently, Microsoft released the update KB4515384 for Windows 10 version 1903, which addressed the high CPU usage caused by KB4512941. However, the KB4515384 cumulative is breaking the SearchUI.exe related to Windows Desktop Search.
Additionally, Redmond giant affirmed the issue with the Start Menu was being investigated. Then the reports about audio issues such as audio effects missing, much lower volume also emerges.
The unexpected issues seem endless – as some users even encounter adapter failure caused by latest Windows 10 update. That Windows 10 cumulative update results in adapter failure makes Windows 10 users unsatisfied. Many complaints can be seen on the technology forums like Reddit, Microsoft community forum, Feedback Hub, etc.
Users who have installed the update KB4515384 are eager to find methods to fix the issue. Here, this post will tell you some methods to address it, and you can take them as a reference.
How to Resolve the Adapter Failure
The issue that the latest Windows 10 update KB4515384 causes adapter failure makes Windows 10 users struck in trouble. Some users tried to re-enable the network adapter through Device Manager, and then restart up systems.
However, none of them succeeded. The only valid fix at present is to uninstall the KB4515384 cumulative update.
You can uninstall the latest Windows 10 update KB4515384 with ease in the Settings. Now, I will show you the steps to uninstall the installed Windows update.
Step 1: Open the Settings, and then open the Windows Update settings as soon as you find it in the search box.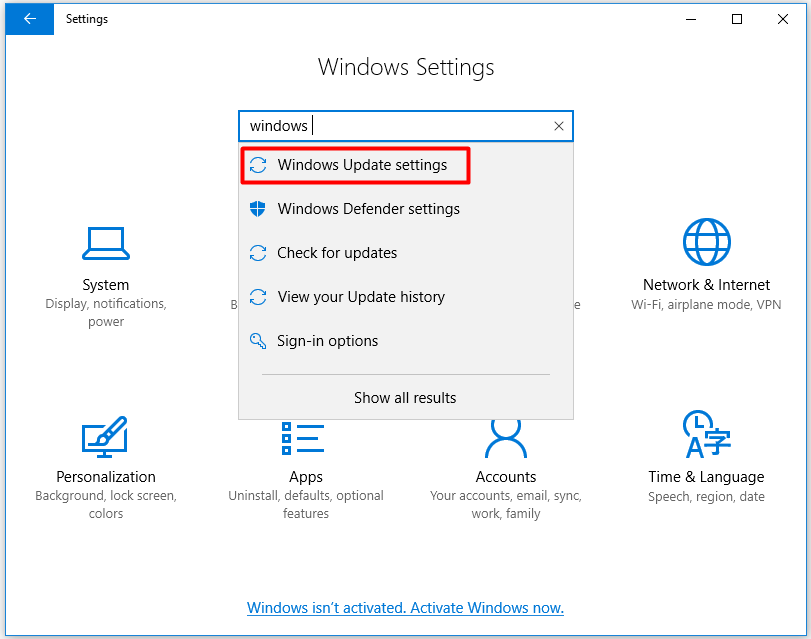 Step 2: Scroll down the right side of the Windows Update page, click View installed update history.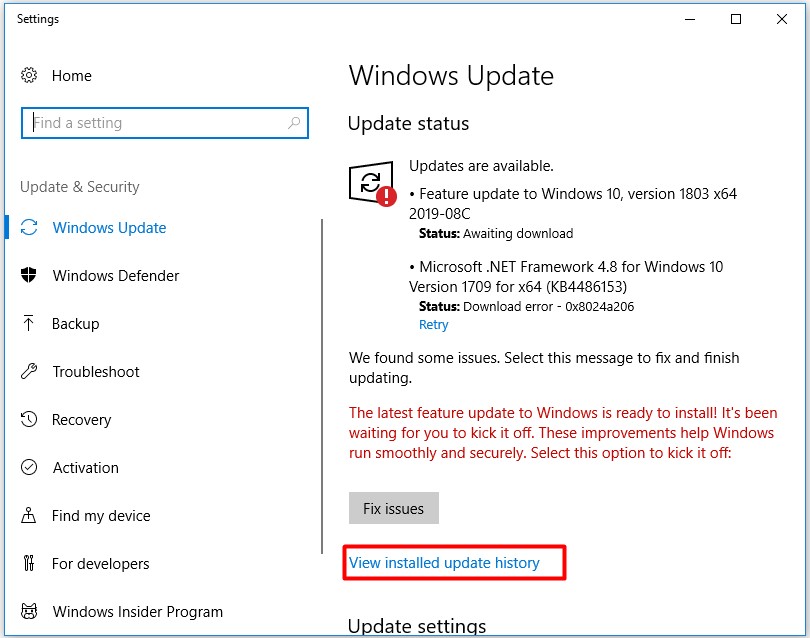 Step 3: Click the Uninstall updates button to uninstall the update that you installed before.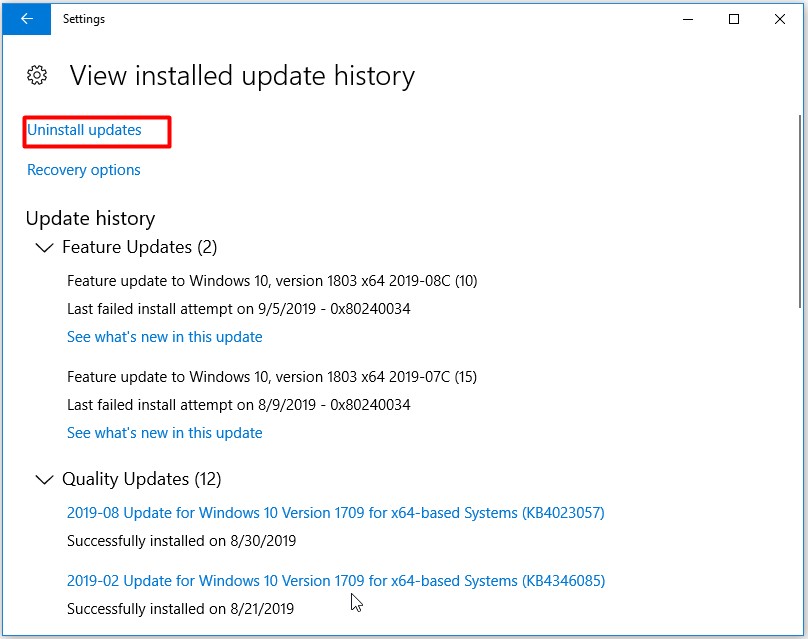 When you finish the whole operation, the Windows update KB4515384 will be uninstalled. Then your system will be restored to the previous one.
Microsoft has admitted that the KB4515384 update breaks the Start menu and Search in Windows 10, but Microsoft doesn't offer a proper and detailed workaround. Windows 10 users who have installed the latest cumulative update are looking forward to a workaround provided by Microsoft.
Of course, that is the best method to fix the adapter failure caused by the latest Windows 10 update. But uninstalling the KB4515384 update is still the best and effective method for the adapter failure before the official workaround is given.