About PS5 Safe Mode
PlayStation 5 (PS5) is a video game console developed by Sony Interactive Entertainment. It is designed as the successor to the PlayStation 4 (PS4).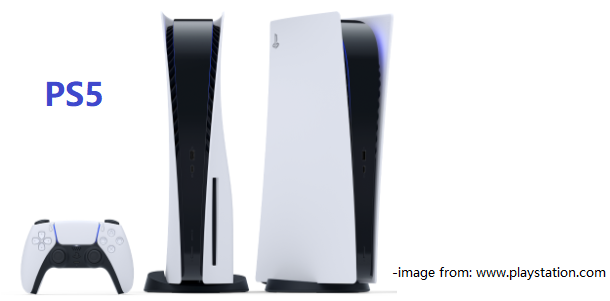 Similar to PS4 Safe Mode, PS5 Safe Mode is a troubleshooting tool that can be used to start the PS5 console with only the most basic functions. By booting in PS5 Safe Mode, users can solve data and display problems on the console.
Generally, there are seven options available in PS5 Safe Mode:
Restart PS5: If you choose this option, you can get out of PS5 Safe Mode and restart the console in the normal mode.
Change Video Output: With this option, you can choose Change Resolution or Change HDCP Mode, which helps when you encounter blank screens.
Update System Software: When you want to update the system software for your PS5 console, you can select this option.
Restore Default Settings: Your console will be restored to the default factory settings, but the content on console storage (like saved games, apps, etc.) won't be deleted.
Clear Cache and Rebuild Database: By clear system software cache, you can solve some system feature issues or performance decrease. The Rebuild Database feature can create a new database for the content on the system.
Reset PS5: It restores the console to the original state, which means all user data will be deleted. When you encounter an unfixable problem such as PS5 not turning on, you can try resetting PS5.
Reset PS5 (Reinstall System Software): In addition to all user data, PS5 system software will also be deleted if you select this option.
Please note that some above options could lead to data loss. Therefore, before using such a feature, remember to back up your data in advance.
How to Boot in Safe Mode on a PS5
Now, let's see how to boot in Safe Mode on a PS5 console.
Step 1: Hold the power button for about three seconds to power off the PS5 console. The indicator will blink during the process.
Step 2: After the console is completely off, press the power button again and hold it.
Step 3: When you hear the second beep that will appear after about seven seconds, you can release the power button.
Step 4: Connect your controller to the console and then press the PS button. Then you can boot in Safe Mode and see 7 options.
After booting in Safe Mode, you can select a troubleshoot method from the available options.
PS5 Safe Mode Not Working
If you failed to access PS5 Safe Mode with the above steps, you should turn off the console and try it again. If you still can't boot in PS5 Safe Mode, please check whether the USB, power, and HDMI cables are connected correctly. If possible, try using different cables and sockets to test your cables.
You can also try power cycling the console with the following steps:
Turn off the console completely.
Remove the power cable when the power light stops flashing.
Wait for at least 20 minutes so that all the power in the console can be drained. Then connect the power cable back and try to boot in Safe Mode PS5.
How to Get out of PS5 Safe Mode
To get out of PS5 Safe Mode, you can select the first option Restart PS5 in Safe Mode. Then the console will turn off and boot in the normal mode. Alternatively, you can also press the power button to turn it off. Then turn it on again.