Nowadays, computer becomes increasingly important in our daily life. We use it to write work reports, thesis, and so on. However, some improper actions will damage these important data or something else on your PC. This article points out 3 biggest mistakes PC users can make, so let's explore what they are. By the way, MiniTool Partition Wizard is a powerful toolkit that can help Windows PC users manage their computers with ease and safety.
Mistake 1: Not Backing up the PC
Years of files save in the PC. But accidents happen at any time, like hard drive failure. Once such accident happens, the important files can be gone in an instant. It is a nightmare.
Therefore, it is highly recommended to back up files saved in PCs regularly.
Here are two choices PC users can choose to back up files:
Backing up files to the cloud storage. Most cloud storage programs will automatically perform regular backups, so long as the programs have free space to save backups.
Backing up files to enough large external hard drive (8TB external hard drive ) or flash drive (1TB flash drive). If PC users prefer this choice, it is highly suggested to use MiniTool Partition Wizard to back up computer.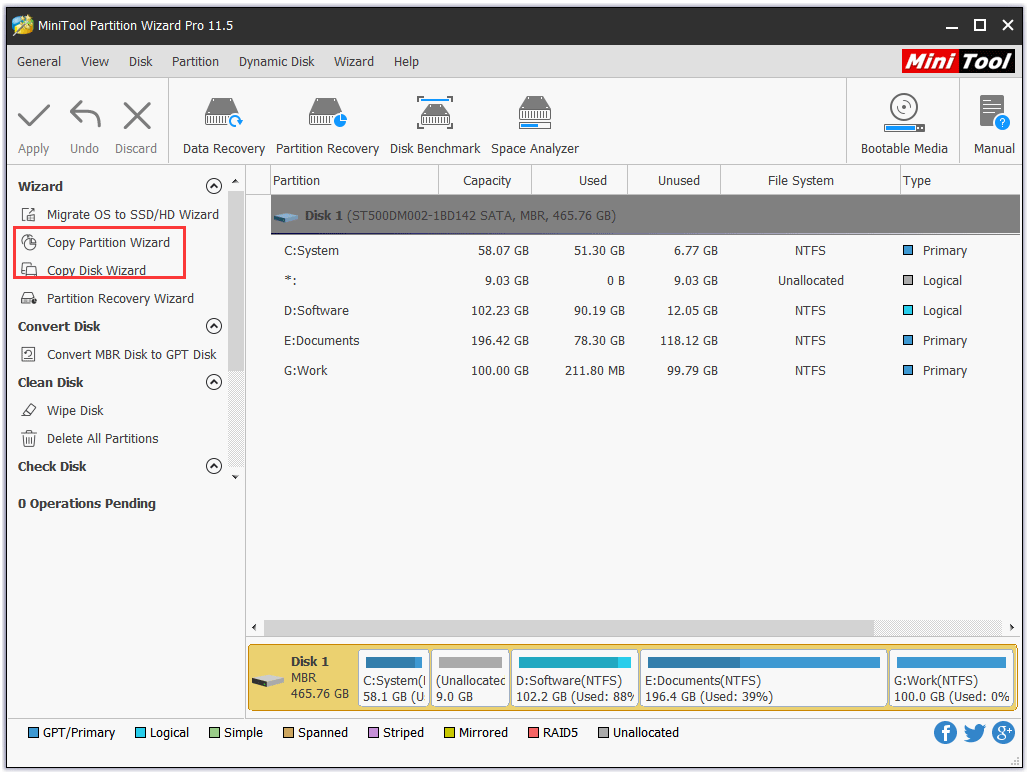 It is really important to back up PC regularly, so please do it right now in case of data loss if you never do.
Mistake 2: Not Using Ransomware Protection
The second biggest mistake PC users make is not performing ransomware protection for PCs, which is also the second reason for backing up PCs regularly. As we know, ransomware is a kind of malware that can access a PC, locate important data, and block access to the data by encrypting it.
Once the data is blocked by the ransomware, PC users have to pay the hacker a ransom to get the access back. It is quite annoying, right?
But this malicious thing can be entirely preventable.  
As we know, Anti-virus software is really necessary for PC users, so the first thing you need to do is using some reliable anti-virus to keep ransomware from getting on your PC. 
In fact, Controlled Folder Access is a basic protection built into Windows. This feature aims to protect data and documents by only allowing apps on a list of trusted software to access folders you set secure. In other words, one malware that not be on the list of trusted apps is unable to access your files.
Tip: Controlled Folder Access is available on Windows Server 2019 as well as Windows 10 clients.
How to use Controlled Folder Access to prevent malware damaging files? Here is the tutorial:
Step 1: Check Controlled Folder Access is enabled or not by following the operations below:
Click the Windows icon and select the Settings
After accessing the Settings window, please click Update & security > Virus & threat protection.
Under the Ransomware protection section, please click Manage ransomware protection.
Under Controlled folder access, switch the settings of the feature to On if it is in off state.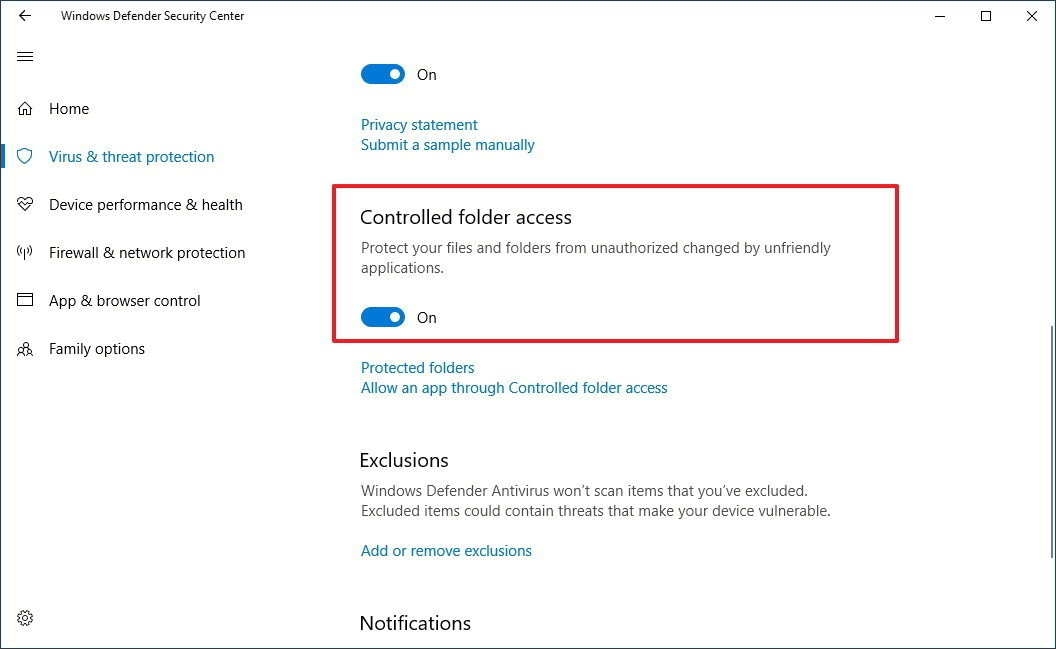 Step 2: Under Controlled folder access, please click Allow an app through Controlled folder access to add apps to the list of safe, and then do the following operations one by one:
Note: When you add an app, you have to specify the app's location. Only the app in that location will be permitted access to the protected folders.
Click on Yes when prompt by User Account Control (UAC) to approve.
Click Add an allowed app, and click Browse all apps.
Navigate to and select the app you want to allow through Controlled folder access, and click Open.
Step 3: Add protected folders to Controlled Folder Access:
Under Controlled folder access, please click Protected folder.
Click Yes when prompted by UAC to approve and then click Add a protected folder.
Navigate to and select the folder you want to add as a protected folder, and click Select Folder.
Secondly, you should back up all your important documents as Mistake 1 displays, as you have a backup in hand and cannot be hacked when the access is locked by hackers.
Mistake 3: Installing Windows Update Blindly
The last mistake PC users make is updating their operating system blindly under the situation that they do not check what is changing in their system when they allow it to update.
As we know, in general, it is better to keep PC operating system update, as Microsoft correct bugs and close security gaps with software update.
But please note some updates can mess up your computer or leave it vulnerable to attackers when Microsoft might try something new to these updates.
Furthermore, new Windows 10 updates are capturing more information on you as a user. This can improve your overall use of the system, but it also means more personal information about you is accessible to Microsoft and crafty hackers.
Therefore, before you update your Windows OS, please use the Update & security feature built-in Windows that lets you see what updates are available and choose which ones you want to download and install.
To do that, you just go to Start > Settings > Update & security > Windows Update > click Check for updates. This can lead you to see the list of available updates. Within this list, you can click one and see what the update includes or entails of your system.
3 biggest mistakes PC users make have been displayed. After reading this post, hope you can bear them in your mind when running your PC.