You may get stuck on the loading screen after launching the game. Reasons for Minecraft stuck on Mojang loading screen vary from person to person. Even so, it can be solved with ease. Here, MiniTool would offer you some methods.
Minecraft is one of the most well-known online sandbox games. It is popular with gamers. It runs smoothly in most time. However, it sometimes can throw you some issues. For instance, Minecraft won't load at times and get stuck on Mojang screen. And the loading won't go past no matter how long you wait for it.
Hence, you should take some actions when Minecraft not loading. What can you do? Here are some available fixes for you.
Fix 1: Re-launch Minecraft Client
When Minecraft get stuck on Mojang screen, the first action you should make is to restart your Minecraft client. As you know, many issues can be resolved by performing a restart.
Tip: If your client becomes unresponsive and you can't close the client window, you can end the task via Task Manager with the steps below.
Step 1: Open Run window by holding Window + R keys, and then type taskmgr and click OK.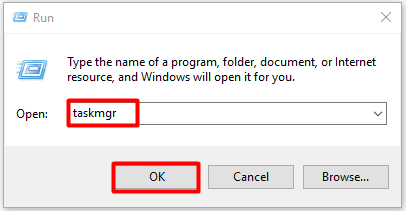 Step 2: Scroll down the content of Task Manager window to find MinecraftLauncher.exe or javaw.exe. Then right-click on one of them and click End task.
Step 3: Then exit Task Manager. After waiting for a while, restart Minecraft client to see the error is fixed.
Fix 2: Disable Discord Overlay
If you are a real gamer, you might be familiar with Discord. It is a great platform for gamers to share experience on game playing. It also allows you to voice chat with other games while playing game.
Though there is no harm utilizing Discord, the Discord overlay option can affect your game. With this option enabled, various bugs can occur. The Minecraft stuck on Mojang screen error can also be caused by it.
You should try disabling Discord overlay after the Minecraft stuck on Mojang loading screen error occurs. To do that, you need to move to Discord Settings > Overlay > Disable.
Fix 3: Update Graphics Driver
The outdated graphics driver is also responsible for the Minecraft stuck on Mojang screen issue. Given to that fact, you should check if the driver is up to date when the error happens. If it is outdated, update it with the following steps.
Step 1: Right-click on the Windows icon on your desktop to open the Start menu. Then click on the Device Manager option to go on.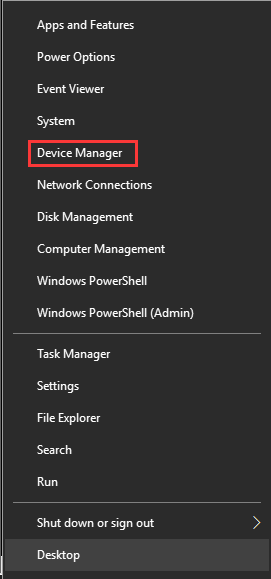 Step 2: Double-click on Display adapters to expand it. Then right-click on your graphics driver and click the Update driver option.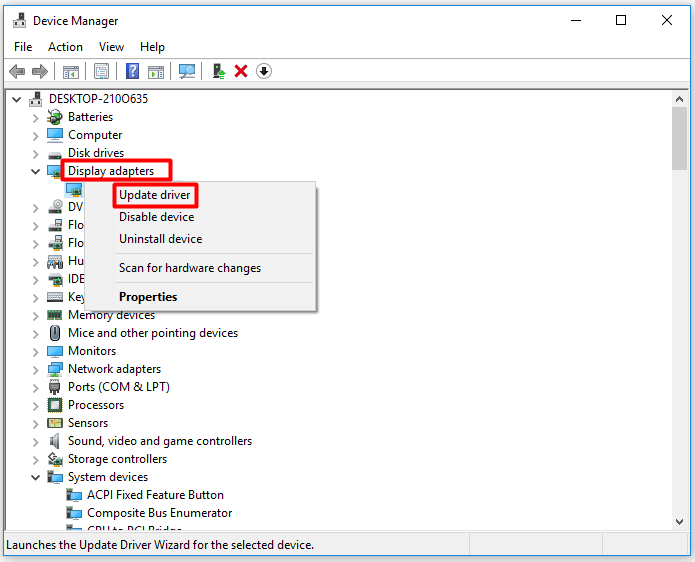 Step 3: In the next window, you can either click on Search automatically for updated driver software option or Browse my computer for driver software. Then follow on-screen instruction to finish the process.
Tip: The first option can update your driver automatically, while the second requires you update it manually.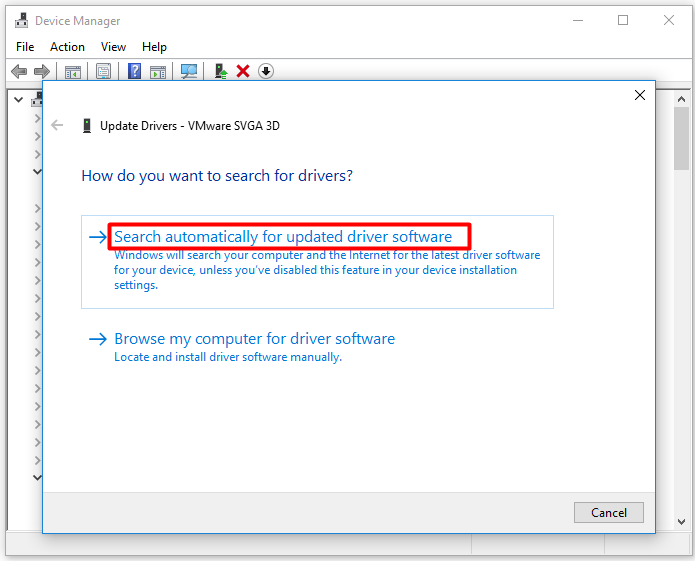 Fix 4: Reinstall Minecraft
If the above methods fail to work, try reinstalling Minecraft. You should note that all Minecraft-associated data need to be deleted. For instance, cache and temporary files in the Minecraft directory should be removed.
Step 1: Open Run window, and then type %appdata% and hit Enter.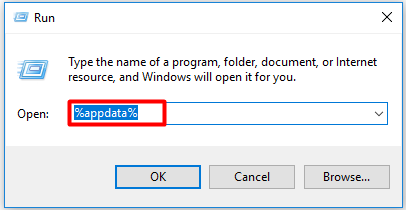 Step 2: Right-click on the .minecraft folder and click the Delete option.
Tip:
To delete temporary files on your computer, you can refer to
this guide
.
Step 3: Click here to move to the official website of Minecraft. Then download and install it with the help of prompted instruction.