The Sims 4 is a social life simulation game that was developed by Maxis and published by Electronic Arts. It is the fourth major title in The Sims series. Now, The Sims 4 is a free-to-play game. So, you don't need to pay any money if you want to download the base version of Sims 4.
However, if you want more game experiences, you must purchase the game's various paid downloadable content packs from the game's developers. Meanwhile, there are numerous mods and CC created by others that you can add to The Sims 4 to improve your gaming experience.
In this post, I will recommend some of the best Sims 4 mods for realistic gameplay. If you want to choose one or more realistic mods for your The Sims, you can continue reading.
Height Slider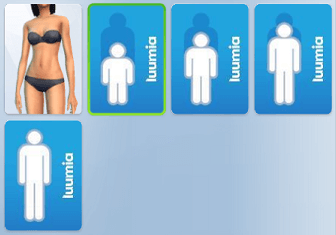 Although The Sims 4 allows players to customize their Sims' different looks and characteristics, it does not allow them to change the height of their Sims. So, the teens, women, and men in The Sims 4 always have the same height, which is strange in real life.
If you also have this feeling, you can download Luumia's Height Slider Mod. It allows players to change the Sims' height and make the game more realistic.
More Best Friends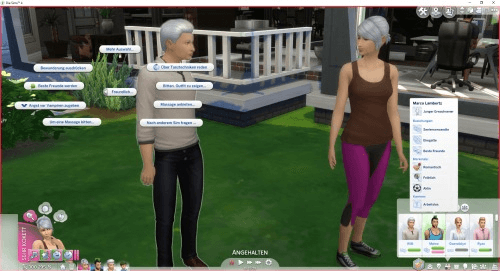 Just like in real life, a Sim can grow up, go to school, and then go to work. Of course, Sims can also have their best friends. But there is one limitation in The Sims 4: A Sim can only have one best friend. In reality, we often have more than one best friend.
Luckily, LittleMsSam's mod "More Best Friend" can help you bypass this one-best-friend limitation and make your Sims have more friends.
Go to School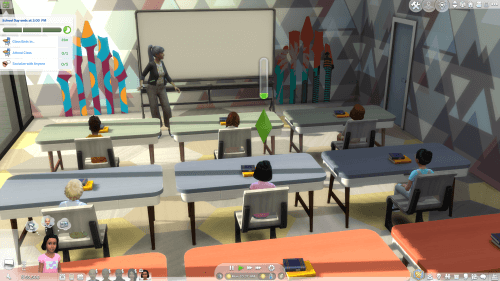 Do you want your Sims children to go to school and have more different activities? If you do, you can download Zerbu's Go to School mod.
With this mod, you can send your Sims child to elementary school and your Sims teen to high school. At the same time, each day has a different subject. Your Sims will be happy during the day of a subject they like, and bored during one they dislike.
Life Tragedies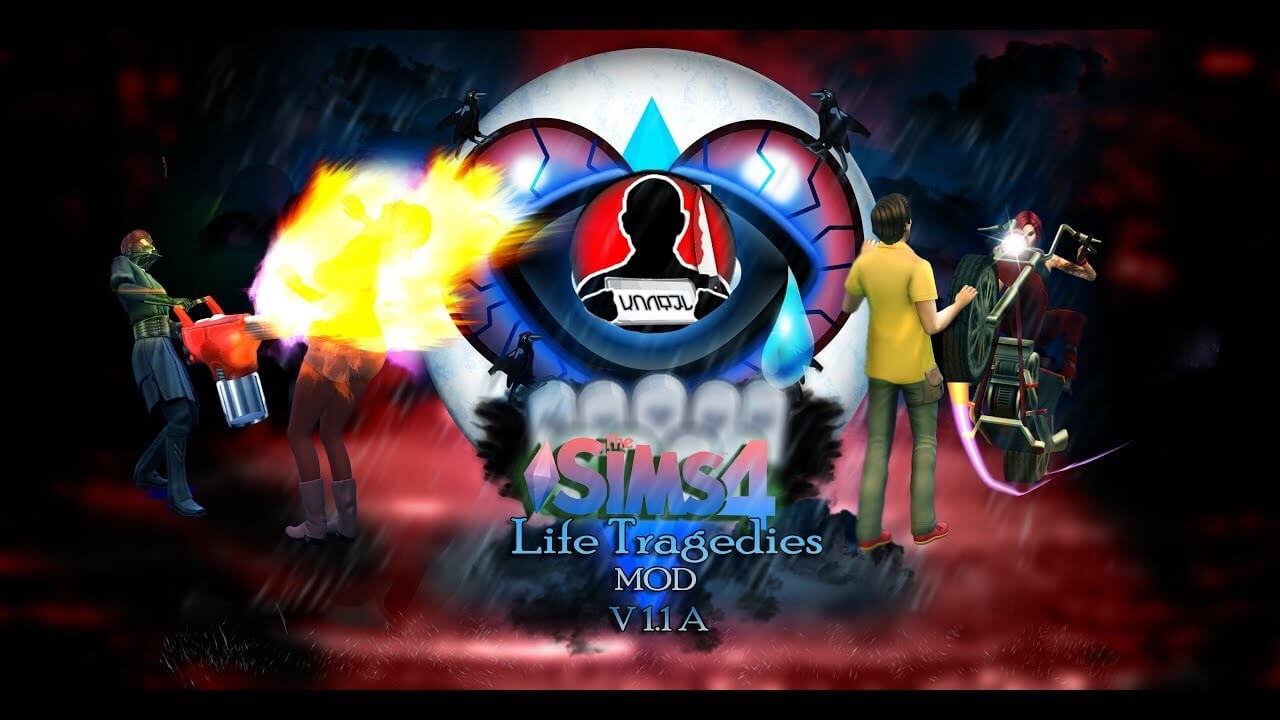 If you think The Sims 4 is not realistic enough because the Sims never encounter any random tragedy, you can download the Life Tragedies mod. It is one of the best Sims 4 mods for realistic gameplay. It was created by Sacrifical Mods that add actual random tragedies to your Sims lives, like getting hit by a car, getting sick to the point of it threatening their lives, and more.
Emotional Socials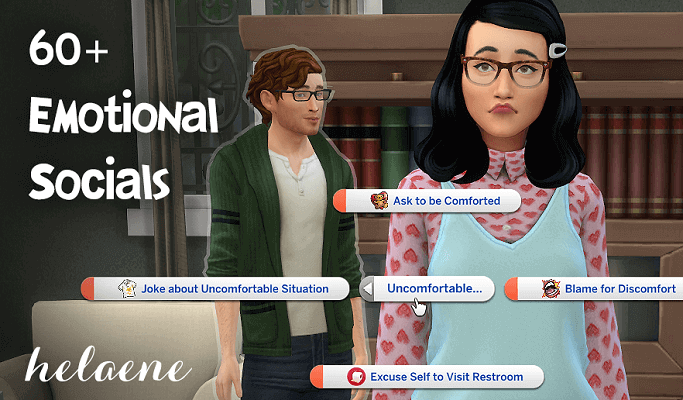 If you want your Sims to do more unique actions according to their moods, you can download this mod. Helaene's Emotional Social mod adds more than 60 new social interactions that depend on a Sim's emotional state.
Realistic Reactions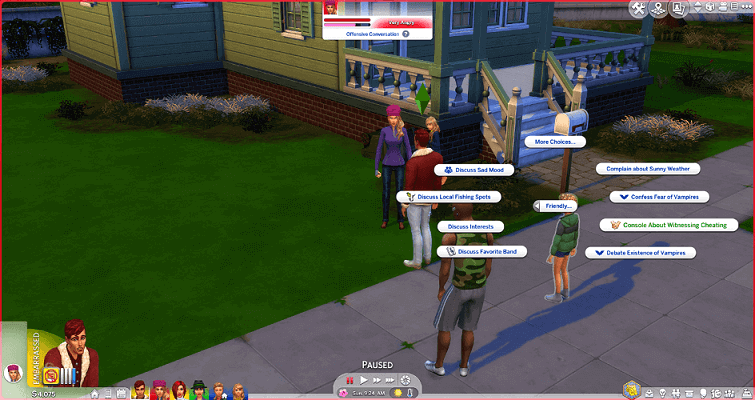 If you think the responses to specific tragedies in The Sims 4 are not realistic enough, you may need this mod. The Realistic Reaction mod was created by scaldwellhu. It is also one of the best Sims 4 mods for realistic gameplay that can overhaul how the Sims react to situations in the game.
For example, when the Sims find their partner cheating on them, they can choose from a variety of colorful reactions, like fighting with their partner, confronting their partner, and more.
Slice of Life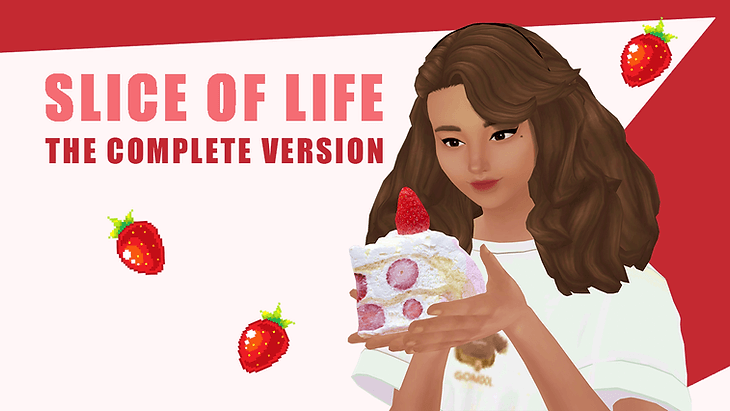 The Slice of Life is a mod created by KawaiiStacie. This mod can change Sims' moods and looks according to their status.
For example, if they've been in a fight, they'll develop bruises on their face. Kids will have gaps between their teeth when they lose one, and tired Sims will have shadows under their eyes.
Have Some Personality Please!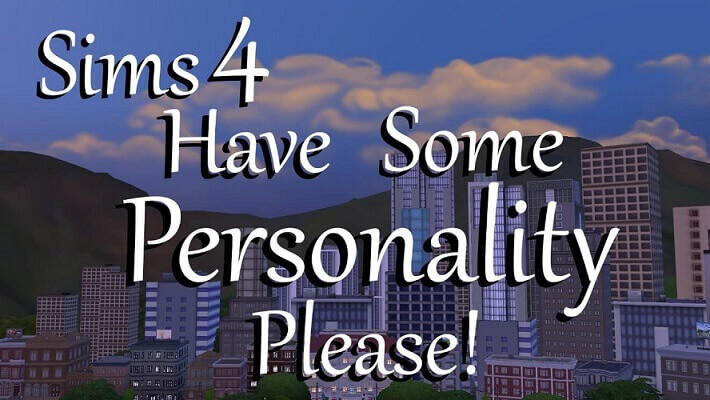 Have Some Personality Please! is a mod created by PolarBearSims. This mod can bring more personality to your Sims and make the Sims more in line with the traits they possess.
Other than that, the mod also gives cats and dogs more varied personalities, and the Sims can choose a career after having deep conversations with others.
Meaningful Stories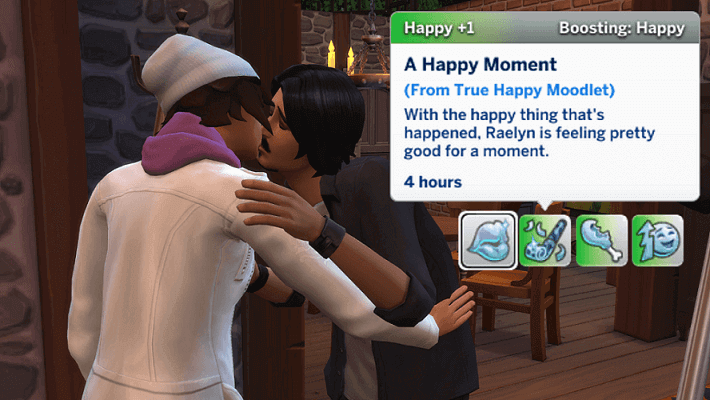 If you think your Sims' emotions are not realistic, you may need this mod. roBurky's Meaningful Stories mod is a mod that redesigns the mood and emotion systems of The Sims 4.
With this mod, your Sims can be more real and human-like. They will not experience instant mood changes, such as switching from happiness to sadness in a snap. They can feel real happiness and sadness, and their mood can be affected by changes in the environment.
Wonderful Whims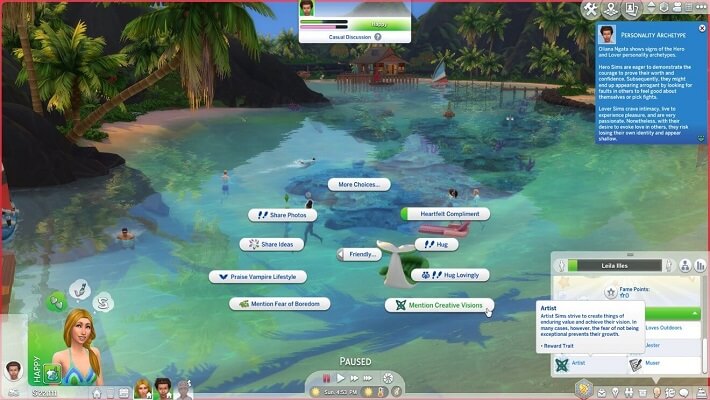 Wonderful Whims is one of the Sims 4 mods for realistic gameplay too. It adds many interesting aspects that affect relationships, menstrual cycles, pregnancy, woohoo, and several other aspects of the game. This mod also widens the possibilities of what players can do during WooHoo and bares it all for everyone to see.
This mod contains a lot of content that is similar to real-life relationships. With this mod, you can let your Sims live the life that a real human lives.
Bottom Line
This post provides some of the best Sims 4 mods for realistic gameplay. You can add them to The Sims according to your preferences.
MiniTool Partition Wizard is an all-in-one partition manager that can be used for data recovery and disk diagnosis. If you are interested, you can visit MiniTool Partition Wizard's official website by clicking the hyperlink know more about it.