Summary :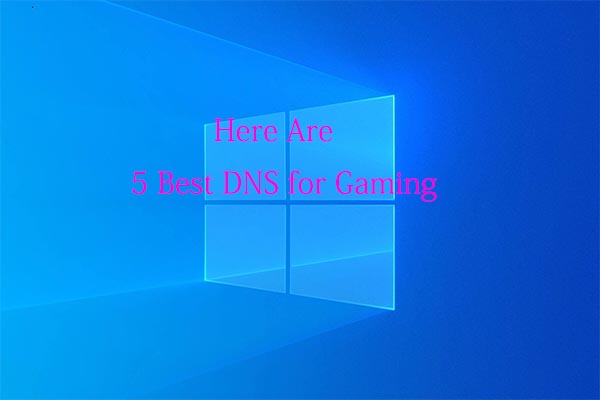 This post will tell you what is DNS and how to pick a good DNS. Based on that, it recommends you some best DNS servers for gaming on consoles like PS4 and Xbox One. Now, explore the content with MiniTool.
What Is DNS
DNS stands for Domain Name System that can translate the domain names you type in a browser to the IP addresses asked to access those sites. It enables your device to connect to the Internet and access the content you would like to see.
Whenever you connect to the Internet, ISP assigns you DNS servers. However, they might not be the best DNS servers. If so, you can switch DNS servers based on your demand. A good DNS server is important, especially when you are playing games.
With a good DNS server, you can get faster Internet speeds, access to region-blocked content, and obtain enhanced protection against security attacks.
Tip: Slow DNS servers may result in a lag before websites begin to load. When servers go down, you may can't access any sites at all.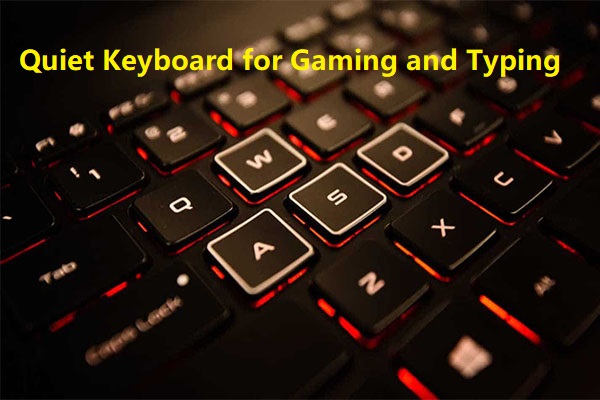 If you don't like obvious sound when typing on the keyboard, you can buy a quiet keyboard. Which one to buy? Here are some recommendations for you.
Best DNS for Gaming
Cloudflare
OpenDNS
Google Public DNS
Comodo Secure DNS
Alternate DNS
Cloudflare
In the web security and web performance industry, Cloudflare is on the top rank. Cloudflare DNS provides you with an impressive performance, airtight levels of privacy, and a community forum for technical support. It doesn't log users' actions and Internet habits.
Cloudflare collaborates with multi-national accounting organization (KPMG) to audit systems annually. This operation can ensure that the Cloudflare DNS sticks to its commitment. Importantly, you will have no difficulty in setting up DNS configurations.
Note: The primary DNS server of Cloudflare is regarded as the fastest DNS service in the world and will never log your IP address, never sell data, and never utilize your data to target ads.
Primary DNS server: 1.1.1.1
Secondary DNS server: 1.0.0.1
The IPv6 public DNS servers of them are:
Primary DNS: 2606:4700::1111
Secondary DNS: 2606:4700:4700::1001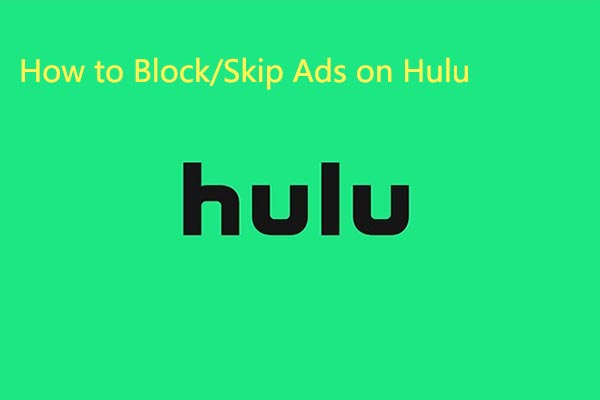 You may see various ads when watching videos on Hulu. How to skip ads on Hulu? This post shows you the detailed steps of blocking Hulu ads.
OpenDNS
OpenDNS is one of the best DNS servers. It offers two free options (Family Shield and Home). The Family Shield is a great choice for parents who need to ensure kids are unable to access inappropriate content, while the Home version is suitable for people who pay attention to Internet safety and performance.
Primary DNS: 208.67.222.222
Secondary DNS: 208.67.220.220
The IPv6 addresses of OpenDNS are:
Primary DNS: 2620:119:35::35
Secondary DNS: 2620:119:53::53
Open DNS probably is the best DNS for PS4. Its free DNS for PS4 has excellent features including phishing sites prevention, high operating speeds, 100% uptime, as well as optional parental controls and free email technical support.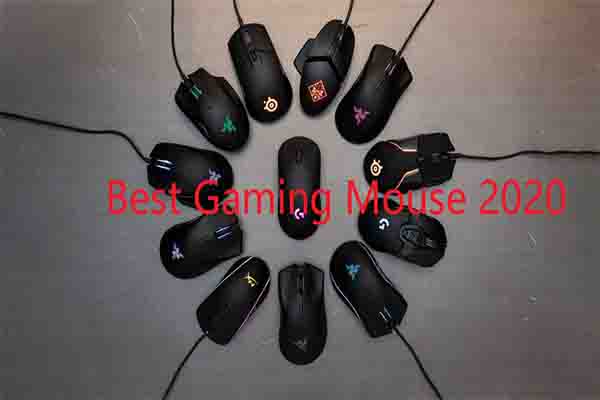 To get a quick click on game device, you may want to get the best gaming mouse. Which one to choose? You can choose the best mouse for gaming with this guide.
Google Public DNS
Google public DNS is a simple and effective replacement for your own ISP's nameservers because it focuses on speed, security, and validity of results. It only provides DNS resolution and caching. Due to its privacy and transparency, Google public DNS becomes the best DNS for gaming.
Primary DNS: 8.8.8.8
Secondary DNS: 8.8.4.4
The IPv6 addresses of Google public DNS are:
Primary DNS: 2001:4860:4860::8888
Secondary DNS: 2001:4860:4860::8844
Can you watch Netflix on Switch? How to get Netflix on Switch? If you are bothered by these questions, find the answers by reading this post now!
Comodo Secure DNS
Comodo Secure DNS is free, fast, and secure. What makes it a best DNS for gaming is its ability to block and manage harmful websites and improve the overall speed. It will warn you when you access spyware, malware, and phishing sites. You are recommended to switch to Comodo Secure DNS if your ISP's DNS servers have slow loading time.
You don't have to install any software or hardware to utilize Comodo Secure DNS. Instead, you just need to configure DNS settings provided by your ISP with IP addresses below.
Preferred DNS server: 8.26.56.26
Alternate DNS server: 8.20.247.20
Alternate DNS
Alternate DNS maintains a database of known ad-serving domains and sends a null response to block ads before connecting your network. In addition to blocking ads, it also blocks malicious content, harmful sites, and tracers.
This DNS utilizes both IPv6 and IPv4 protocols to obtain greater server uptime and reliability. It's ideal for web browsing and online gaming.
Primary DNS server: 23.253.163.53
Secondary DNS server: 198.101.242.72