As you know, keyboards come with various types so that you can pick one according to your demand. For instance, if you don't like click-clack sound of the keyboard, simply pick a quiet keyboard. Here, MiniTool would introduce quiet keyboard for gaming, typing, etc.
Factors to Consider When Buying Quiet Keyboard
How to get a good quiet keyboard? You should take the following factors into account when purchasing.
Tip:
Here are three main types of quiet keyboards, including membrane-style, chiclet-style, and
mechanical
.
Design: A ergonomic design can give you much comfort while in use.
Switch type: It affects the keystroke noise level.
Membrane/dome: It is the basic key switch mechanism that you can find on most keyboards, which is good for typing and office settings.
Anti-ghosting and N-key rollover: The anti-ghosting feature enables you to press multiple keys at the same time and then the pressed keys will respond one by one.
Other elements like scissor key, wired or wireless, mechanical, mouse combos, and slim vs full size are also vital for choosing a good quiet mechanical gaming keyboard.
Redragon K502 RGB
The Redragon K502 is silent in operation and efficient in performance. It is so quiet that your partner won't feel the sound of clicks while pressing it. In addition, you may also like its RGB lighting.
The Redragon K502 contains a highly ergonomic design – a wrist rest to prevent fatigue. It has 25 anti-ghosting keys, while other gaming keyboards have 8-12 anti-ghosting keys. Hence, Redragon K502 offers an excellent actuation with no accidental clicks.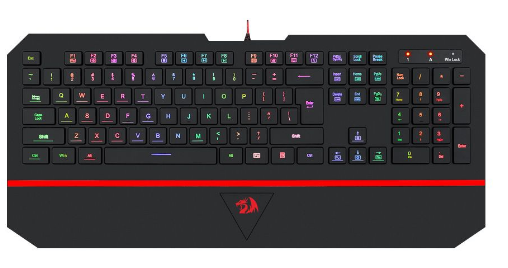 What makes Redragon K502 stands out from line is its 12 multimedia keys for the full control of entertainment. This keyboard is compatible with systems like MacOS, Windows 7/8/8.1/10.   The most important reason for recommending this keyboard is its price (under $30).
Razer BlackWidow Elite
Razer BlackWidow Elite is a great quiet mechanical gaming keyboard, which boasts advanced mechanical switches that are highly responsive. With the anti-ghosting and N-key rollover features, the keyboard can cope with 10 commands at most in one time and each command can be processed accurately without noticeable lagging.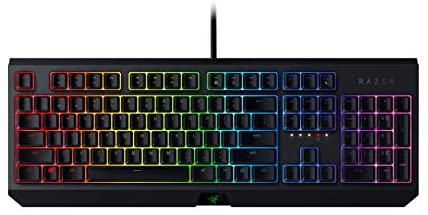 The customization features of BlackWidow are convenient and user-friendly. The orange switches are mechanical to give a soundproof tactile feel. The keyboard is responsive and quiet in performance. It is quite stable and ergonomic to give you much comfort while playing games.
Moreover, the optimum cable length of the keyboard enables you to organize the game desk freely.
Corsair Strafe RGB MX
Corsair Strafe RGB MX is famous for its 0db sound and smooth gaming performance. This is a top quiet mechanical gaming keyboard on the market. You can enjoy a high level of silence and comfort with this noise-free linear Cherry MX red mechanical keyboard.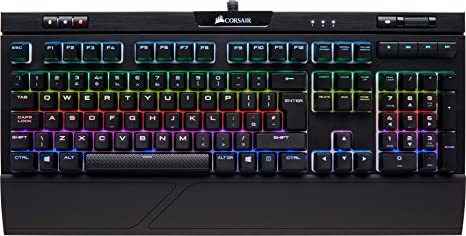 What's more, the keys of this keyboard are highly responsive that can give you an advantage in high-end gaming. The RGB backlit enables you to se lighting pattern in the dark environment. This keyboard also contains anti-ghosting and key rollover.
Logitech G915
Logitech G915 is equipped with silent linear GL switches that are powerful enough to provide quiet clicks even during an intensive gameplay. It has a durable aluminum body and dedicated media controls to given better control over the music and entertainment.
This keyboard has the ergonomic gaming performance in every aspect. In addition to that, the model is one of the thinnest gaming keyboards. Logitech G915 contains Logitech's lightspeed technology that can deliver a smooth gaming performance.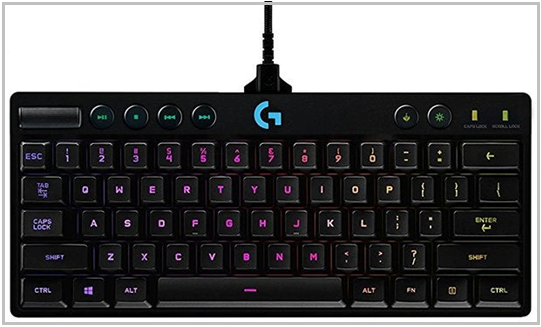 Since the Logitech G915 is wireless, it comes with a battery having a life of 30+ hours in one charge. One impressive features of Logitech G915 is that LightSync technology can sync the RGB lighting of your keyboard.
NPET K10 Gaming Keyboard
The NPET K10 is also a quiet mechanical keyboard that is pretty silent. The keys of this keyboard are built with high-quality ultraviolet layer. Besides, the keys are engineered with rubber dome, and the base is produced with durable stainless-steel to absorb clicking sound.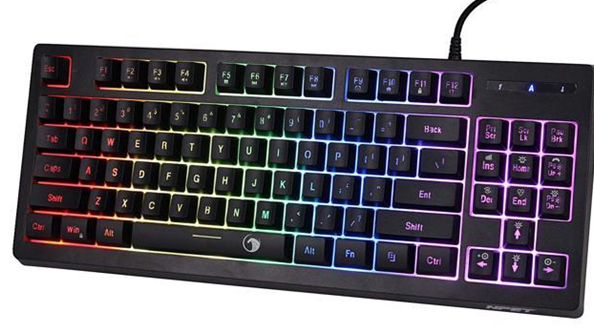 With these sturdy keys, you can enjoy a comfortable typing and gaming. It also has a good look. The keyboard has 4 backlight mode to lighten up to the keys. NPET K10 also has anti-ghosting keys with a price tag under $40.
Are you still searching for a quiet keyboard for gaming? Here are top 5 quiet keyboards for you. Pick one based on your demand now!