If you want to obtain wonderful game experience, you should ensure that you have top game devices such as the best gaming mouse, best gaming keyboard, etc. As there are various gaming mice on the market, it is hard to find a best gaming mouse. Today, MiniTool will offer you a best gaming mouse 2020 guide.
For game players, the speed it important (either the network speed or device response speed). A mouse plays an important role among various devices. Hence, here comes the problem. What is the best gaming mouse? How to select the best mouse for gaming?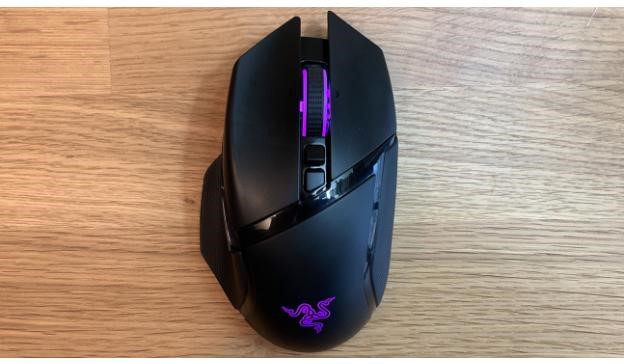 This post divides the best mouse into 3 categories. They are the general best gaming mice in 2021, Logitech gaming mouse and the best wireless gaming mouse. Therefore, you can select one according to your demand.
Best Gaming Mouse 2021
If you are seeking the best gaming mouse 2021, the following items are worth considering.
Razer Deathadder Elite
Logitech G203 Lightsync
Corsair Ironclaw RGB
Razer Naga Trinity
SteelSeries Sensei 310
Logitech MX Vertical
Bend Zowie EC2
SteelSeries Rival 710
SteelSeries Sensei Ten
Razer Basilisk X Hyperspeed
Razer Basilisk V2
Roccat Kain 202 AIMO (more options to go for Roccat)
Top recommendation: 2021 5 Best Gaming Laptops under $1000
Logitech Gaming Mouse
If you would like to get a Logitech gaming mouse, you can take  the following mice into consideration. They are popular among  users and have a good reputation.
Logitech G502 HERO
Logitech Hyperion Fury – G402
Logitech G502 LIGHTSPEED
Logitech G703 LIGTSPEED
Logitech G300S Optical gaming mouse
Logitech G Pro
Logitech Pro HERO
Logitech G903 LIGHTSPEED
Best Wireless Gaming Mouse
This section lists 5 best wireless gaming mice. It further illustrates the advantages and disadvantages of each mouse. So, you can make a wise choice.
Corsair Dark Core RGB Pro SE: It supports wireless charging and has a great price point. But it has fewer buttons than original Dark Core. Besides, its texture grip feels awkward.
Corsair Harpoon RGB: It offers super-fast play mode because of the sub-1ms slipstream technology. It is lightweight and durable. The six fully programmable buttons allow you to enjoy the customizable in-game play. However, the DPI settings are set by default and there are only 2 presets.
Razer Basilisk Ultimate: It has wonderful wireless performance and neat charging dock. In addition, its battery has long lifespan. The drawbacks are that it is expensive and doesn't support multiple features.
ASUS ROG Spatha
Steel Series Rival 650 Quantum: The combination of lag-free performance and advanced dual sensor system offers you a great experience. It fits with 32-bit ARM processor and guaranteed to 60 million clicks. It can even be personalized with 256 weight configurations
Razer Lancehead: It has the programmable lighting scheme. The maximum polling rate can reach up to 1000Hz, while the minimum rate is 125Hz. You need to pay attention to the fact that it is not a transformer-like design and it charges you high price.
If you encounter wireless mouse not working issue, you can fix it with this guide.
Now, it's your turn to make a decision. Hope the above options can give you some ideas. Here comes the end of this post.