Summary :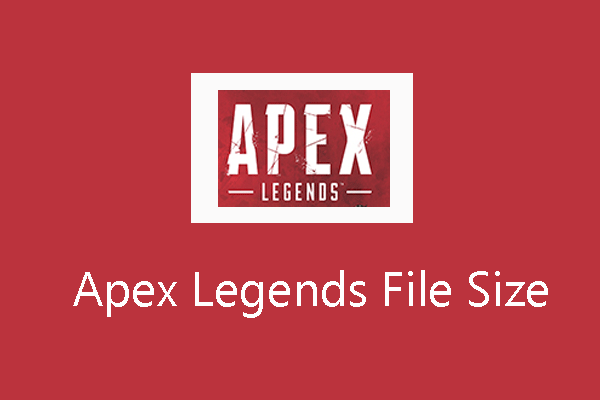 Apex Legends is a popular hero shooter battle royale game and now has gained over 89 million players. Do you want to be one of them? This post introduces Apex Legends file size and walks you through how to allocate enough free space for the game installation via MiniTool Partition Wizard.
Apex Legends File Size
Two years ago, Apex Legends was released for Microsoft Windows, and consoles like PlayStation 4 and Xbox One. It is a free-to-play battle royale game that gains large popularity. Compared to other modern battle royale games, it is a relatively compact download, but it is not a small game.
What is the file size of Apex Legends? Generally, we can get the answer through the game system requirements. Many web pages offer the game system requirements but the needed hard drive space is various such as 22GB, 30GB, etc. Which one is correct? Maybe we can find the answer on the Origin and Steam pages.
Origin and Steam are two popular video game digital distribution platform developed and both provide Apex Legends.
On the Original page, a needed hard drive space for Apex Legends is 22GB. The needed 22GB of hard drive space is just for the game download. For the further installation of the game update or something else, you should prepare another 30GB of hard drive space. In other words, you should prepare 52GB of hard drive space for Apex Legends.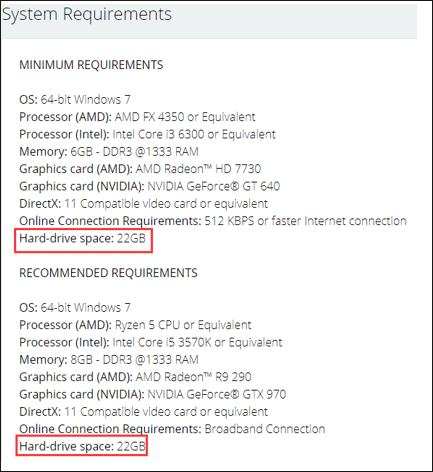 Apex Legends finally made its way to the Steam platform on November 4, 2020. On the Steam page, the needed hard drive space is 56GB, which may include the game download and further installation related to the game.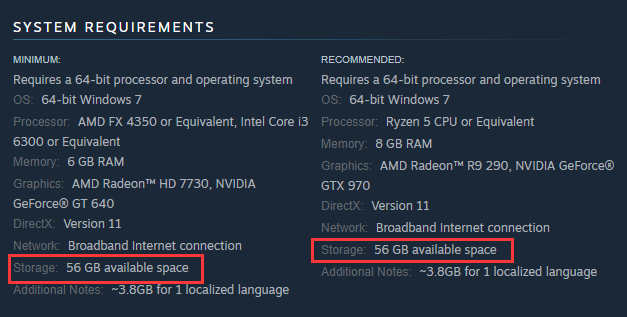 That's all about Apex Legends file size. If you do not have enough free hard drive for the game setup and wonder how to get free space, please keep reading.
Get Free Hard Drive Space for Apex Legends Setup
How to get free hard drive space for Apex Legends setup? Generally, we install games on the D drive. When the free space is not enough on the drive, we usually delete some unimportant files to get free space. However, you can add free space to the drive more easily if you have free hard space on your disk.
Extend the drive! Here the Extend Partition feature of MiniTool Partition Wizard is highly recommended. The feature allows you to take free space from unallocated space and even other drives to extend the D drive.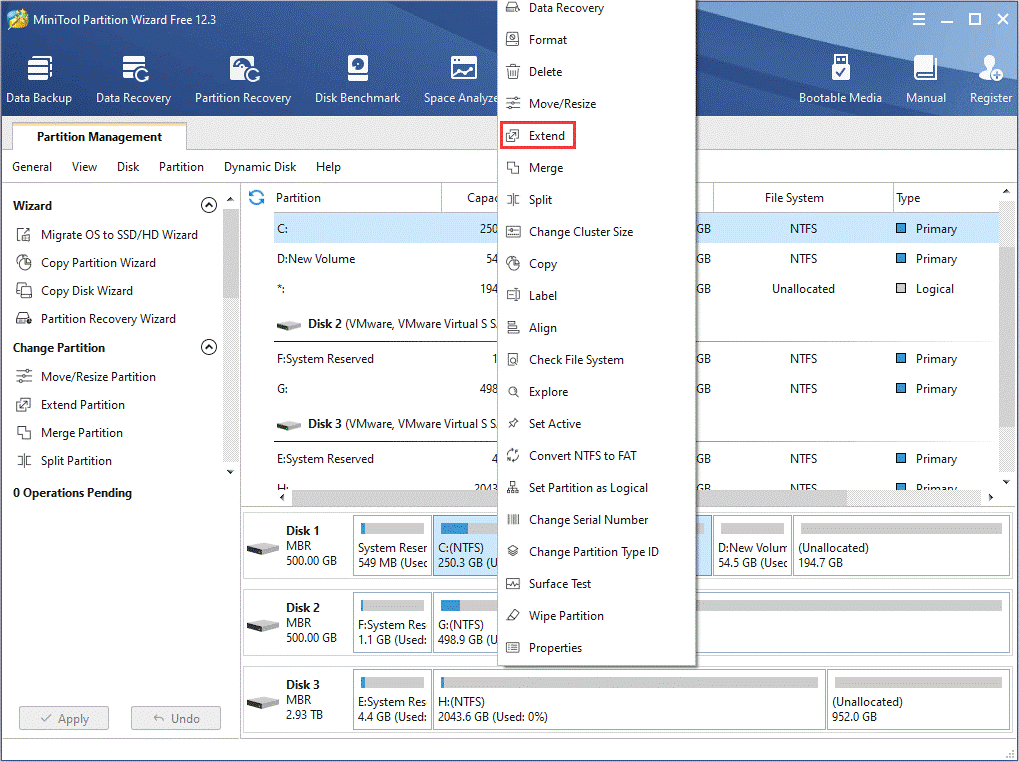 If you want to try the feature, click the button below.
Once you get enough free space, you can go to Origin or Steam to download Apex Legends. When the game installation is complete, you can play it.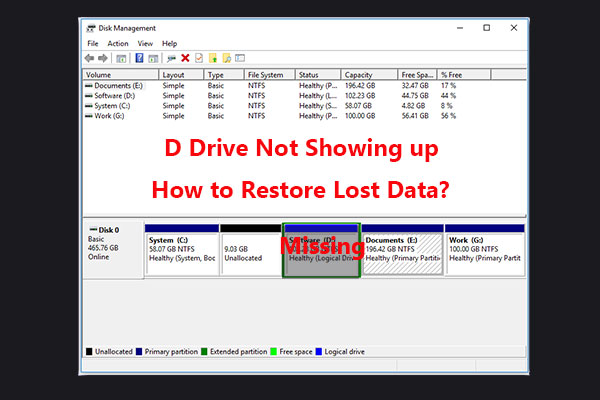 D drive is not showing up in File Explorer or Disk Management. This post discusses why this issue happens, how to restore the lost data, and how to fix it.
Bottom Line
Is this post helpful? If you still have some doubts about Apex Legends file size, please leave them in the comment zone below and we will reply to you as soon as possible.
Have tried the Extend Partition feature? If you have any suggestions for this feature, please contact us via [email protected]. Thanks in advance.