Origin vs Steam: Profile
Both Origin and Steam are video game digital distribution platforms. Developed by Valve, Steam was initially launched as a standalone software client in September 2003 as a way for Valve to provide automatic updates for their games, but later, it was gradually expanded to an online web-based and mobile digital storefront, including many games from third-party publishers.
Now, Steam is the world's largest distributor of PC games, holding around 75% of the market space in 2013. 50 -70% of the world's PC game downloads take place on Steam.
By 2017, users purchasing games through Steam totaled roughly US$4.3 billion, representing at least 18% of global PC game sales. By 2019, the service had over 34,000 games with over 95 million monthly active users.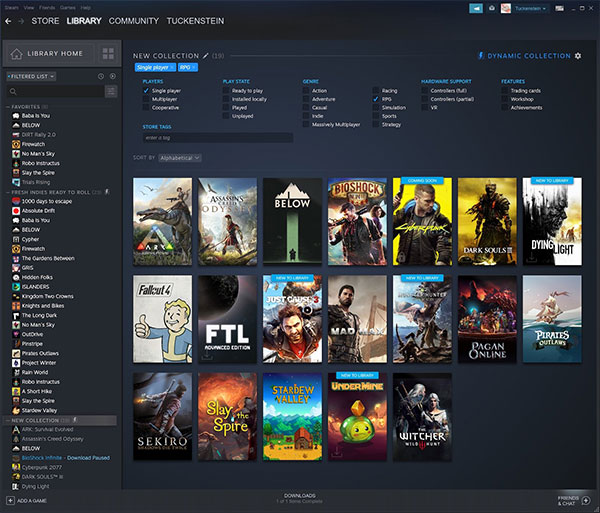 As for Origin, it is developed by Electronic Arts and was launched in 2011. At the beginning, Origin is the product that EA did not want to tolerate the high commissions of other platforms and it mainly includes EA games such as FIFA, Battlefield series, etc. These games are exclusively published by Origin.
Currently, there are more than 500 games available for activation or purchase on the Origin platform, and the number of games is increasing day by day. However, the impression of Origin in the minds of players has always stayed at the level of "EA Work Launcher". If you want to play EA games, open Origin, and if you want to play other games, open Steam.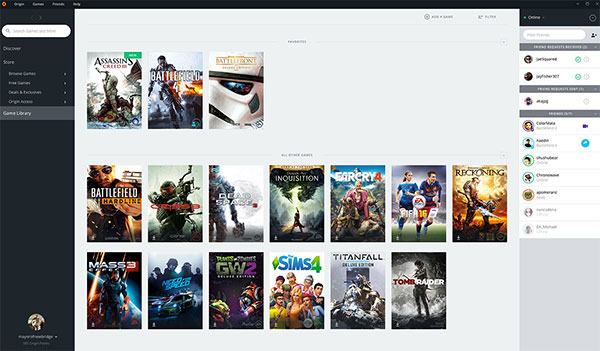 Origin vs Steam: Why Do Gamers Prefer Steam to Origin?
Why do gamers prefer Steam to Origin? The reason is very simple: Steam offers better services.
1. Variety of games
Steam has most games from third-party publishers, and it also boasts of the biggest library of games. As for EA Origin, it does stock few third-party games other than EA's, but typically, Steam has it beat on pricing.
2. Social features
Steam has an active community wherein developers, players and media can join in with their posts; a Workshop that provides dozens of mods for games in a centralised fashion; and the Steam Greenlight where you can vote for new games currently in development and that you'd like to see on Steam.
It even has a mobile app to provide access to virtually everything - you can browse and buy games, look at your profile and friends' activity, send messages in groups, and so on.
As for EA Origin, it has no community, but it has Origin Access, a gaming service with a monthly subscription with over 25 games and new ones being added all the time. Plus, Access gives you 10 per cent off on all your purchases.
3. Habits
Most gamers are accustomed to using Steam, but suddenly, they are forced to use another game platform if they want to play certain games. Most people will frown upon this behavior. In addition, Origin's server is not as fast as Steam's. Due to these reasons, most gamers prefer Steam.
EA Came Back to Steam
Around 2011, EA shifted gears from Valve's storefront over to Origin. For many years, EA has focused on Origin as its primary (and in most cases exclusive) sales channel. The company's Steam releases slowed to a trickle in 2012. By 2013, the only new EA content on Valve's service was DLC for various Sims games.
However, the development of Origin is not satisfactory, and Valve also faces perhaps its most serious large-scale competition yet from the Epic Games Store. Therefore, in 2019, the two companies decided to cooperate again. This decision will benefit both of them.