Some Windows users encounter the "
Windows cannot install required files 0x800701B1
" issue. If you are bothered by the same problem, don't worry. In this post,
MiniTool Partition Wizard
will provide with you a step-by-step guide.
Sometimes, you may encounter the error message: Windows cannot install repaired files. Make sure all files required for installation are available, and restart the installation. Error code: 0x800701B1. This error can be due to hardware and software issues such as BCD corruption, disk failure, etc.
How to fix this error? Here we summarize several methods for fixing install Windows 10 error code 0x800701B1. Keep reading.
Fix 1. Create Installation Media Again
This error message indicates that there may be a problem with the installation media, which may not have been created correctly. We recommend that you completely format your USB flash drive and then recreate the installation media. Here is the tutorial.
Step 1: Prepare a USB drive and connect it to a working computer. Download and launch the Windows 10 Media Creation Tool on this PC.
Step 2: When you get the following screen, choose Create installation media (USB flash drive, DVD, or ISO file) for another PC and click the Next button.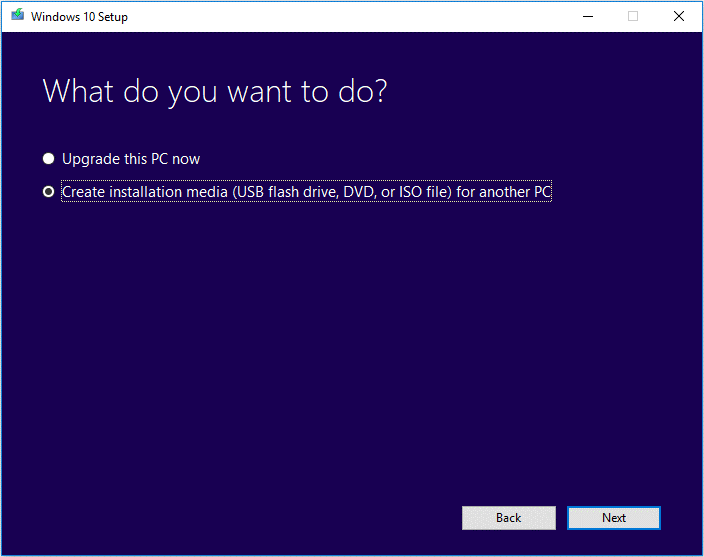 Step 3: Set your preferences and click on the Next button. Then, choose the USB flash drive option, select the drive you prepared, and click Next to start creating installation media.
Fix 2. Delete All Partitions
After the "Windows cannot install required files 0x800701B1" happens, another method you can try is to delete all partitions on the disk. To ensure you can finish this operation, there are two ways available.
Way 1: Use Diskpart
Diskpart is a Windows built-in utility that allows you to manage your hard drives using command lines. Here is how to delete all partitions with Diskpart.
Step 1: On the Windows Setup screen, press Shift + F10 to open Command Prompt.
Step 2: Once the Command Prompt window prompts, type diskpart to open this utility.
Step 3: Type the following commands and then press Enter after each to execute them:
list disk
select disk * (* is the number of the disk you select to install Windows)
clean
Step 4: After the process ends, exit Command Prompt. You will see the whole disk is shown as unallocated space.
Way 2: Use MiniTool Partition Wizard
Although Diskpart is a convenient tool, it may trouble you with certain issues like Diskpart Clean not working. In this case, you should consider using an easy-to-use third-party partition manager. Here, we'd like to recommend MiniTool Partition Wizard to you. With this program, you can delete all partitions on the disk with a few clicks.
Tips:
As a professional partition managing program, it enables you to create/format/delete partitions, copy/wipe disks, migrate OS to SSD/HD, and more.
MiniTool Partition Wizard FreeClick to Download100%Clean & Safe
Step 1: Download and install MiniTool Partition Wizard. Then launch it to enter the main interface.
Step 2: Highlight the target disk and then select Delete All Partitions from the left action panel.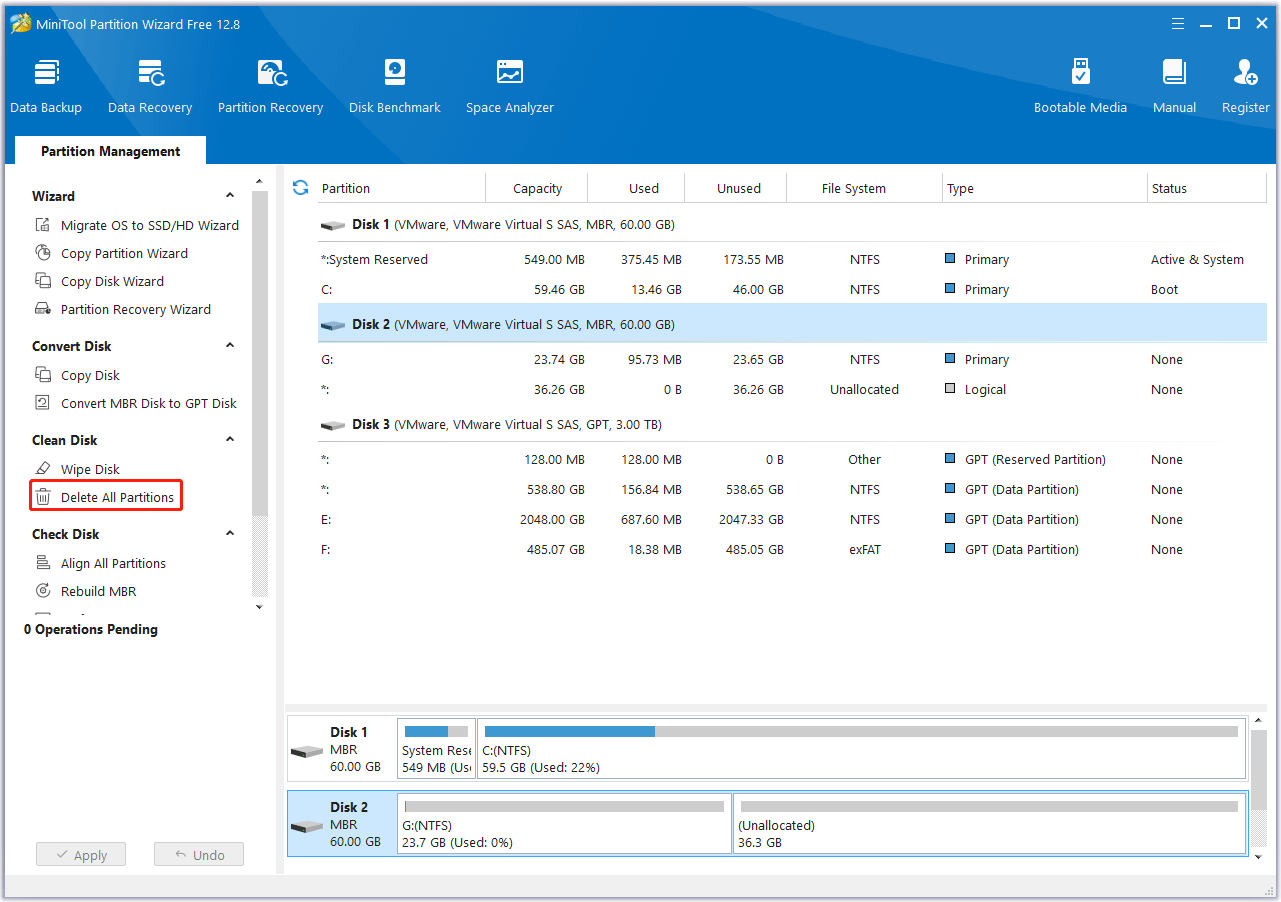 Step 3: Click Yes in the pop-up window to continue.
Step 4: Finally, click Apply to carry out the operation.
Fix 3. Rebuild BCD
A corrupted BCD can also cause installation errors, and you may see the error message: Windows cannot install the required files 0x800701B1. A corrupted BCD can be repaired by rebuilding.
Step 1: Open Command Prompt as mentioned above.
Step 2: Step 2: In the Command Prompt window, type the following commands and press Enter after each:
bootrec /fixmbr
bootrec /fixboot
bootrec /scanos
bootrec /rebuildbcd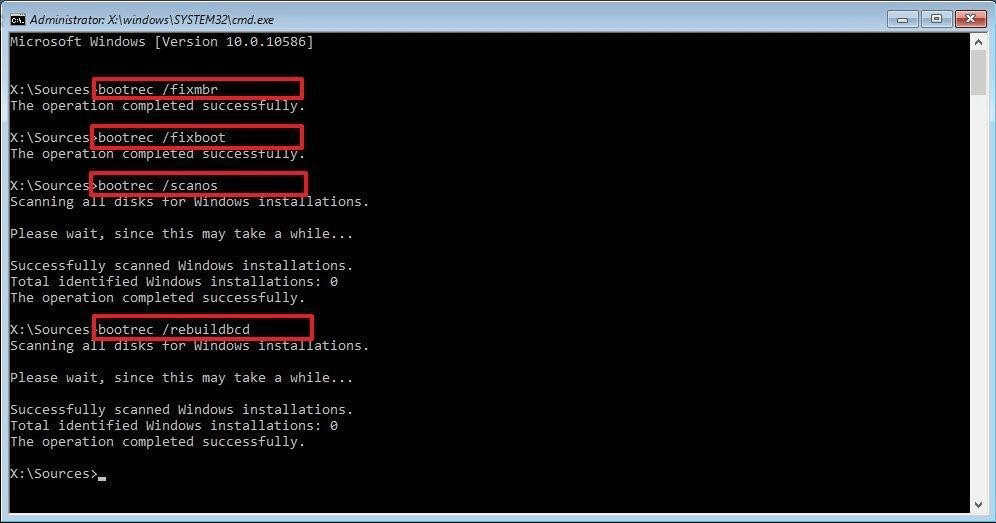 Fix 4. Hardware Malfunction
If none of the above solutions resolve your issue, a hardware failure may be triggering this error and preventing you from installing Windows. Your hard drive may be damaged, so you may consider replacing it.