Have you encountered the VAN 9003 Valorant error on Windows 11? This post from MiniTool Partition Wizard shows you how to solve this issue. You can have a try.
What Is the VAN 9003 Valorant Error?
My friend is trying to play Valorant. He had installed the game, but as we run the game, we will get this error: VAN 9003: this build of Vanguard, requires secure boot to be enabled in order to play…I found a way to enable secure boot in BIOS. Once we did that, the error changed to this: VAN 9003: Initial attestation failure: Secure boot requirement not met.

https://www.reddit.com/r/ValorantTechSupport/comments/xfmodo/van_9003_error_valorantriot_please_help/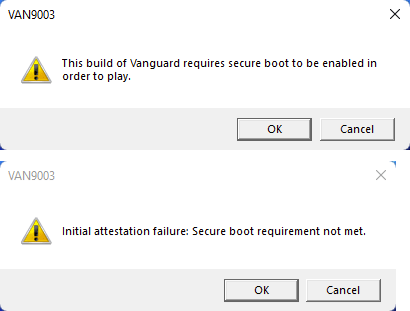 Valorant is a 5v5 tactical-based FPS game developed by Riot Games. Many people may play this game. However, some people may encounter the VAN 9003 Valorant Windows 11 error. It tells you this build of Vanguard requires Secure Boot.
How to Fix VAN 9003 Valorant Windows 11
Why does the VAN 9003 Valorant error occur? How to solve this issue? Keep reading to get answers.
Way 1. Check the Secure Boot Status of Your PC
Press the Windows key + R to call out the Run box.
Type "msinfo32" and press Enter to open System Information.
Check the BIOS Mode and Secure Boot State information.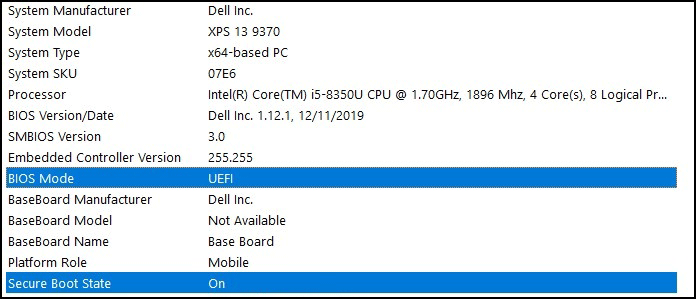 Windows 11 requires UEFI boot mode and Secure Boot. If the BIOS Mode is not UEFI or the Secure Boot State is not On, Windows 11 won't boot up.
However, some people may install tweaked Windows 11 versions that don't require UEFI or Secure Boot. If so, you may encounter the VAN 9003 Valorant Windows 11 issue. Installing the genuine Windows 11 version will solve this issue.
If your BIOS Mode is UEFI and Secure Boot State is On but you still encounter the VAN 9003 Valorant Windows 11 issue, please disable Secure Boot and then enable it again. Here is a brief guide:
Power on your PC.
When the PC logo appears, press the BIOS key to enter the firmware. If you don't know the BIOS key, see it at the bottom of the logo screen or find it online.
Find the Secure Boot to disable and enable it. In most PCs, it should be under the Security or Boot tab.
Way 2. Try Other Conventional Solutions
If the above solutions don't work, you can try some conventional solutions. These solutions can fix many common issues related to gaming, but I can't guarantee they can work for the VAN 9003 issue.
For example, you can update Windows, update the GPU driver, run the game in compatibility mode, etc.
Bottom Line
MiniTool Partition Wizard is a functional tool. It can convert MBR to GPT without data loss, migrate OS, clone disk, recover partitions, recover data from hard drive, etc. If you have this need, download it to have a try.
MiniTool Partition Wizard DemoClick to Download100%Clean & Safe