Sometimes, Some Windows users may face the "CreateProcss failed, Code 623, Illegal system DLL relocation" error when loading a program. As a result, the program won't run.
An illegal system DLL relocation error occurs when a program attempts to load a system DLL file. However, if the file has been relocated to a different memory address, the program will not be able to load or use the DLL file, causing an error. This error can occur for a variety of reasons:
Damaged or missing system files
Malware or virus infection
Incompatible software
Hardware failure or system corruption
MiniTool Partition Wizard DemoClick to Download100%Clean & Safe
How to Fix Illegal System DLL Relocation
Before using any of the advanced solutions provided below, you should consider performing the following preliminary checks:
Back up important data regularly to prevent data loss.
Try reinstalling the problematic software.
Roll back your Windows updates.
Confirming that the issue still persists after checking, you can explore the advanced solutions provided below.
Way 1. Run SFC
You can try running the System File Checker (SFC) tool to identify and repair any corrupt system files. If any corruptions are found, SFC will replace those with their cached copies which are saved locally in Windows. To run SFC, you can follow the steps below.
Step 1: Open Command Prompt as administrator as the steps above.
Step 2: In the Command Prompt window, type sfc /scannow and press Enter.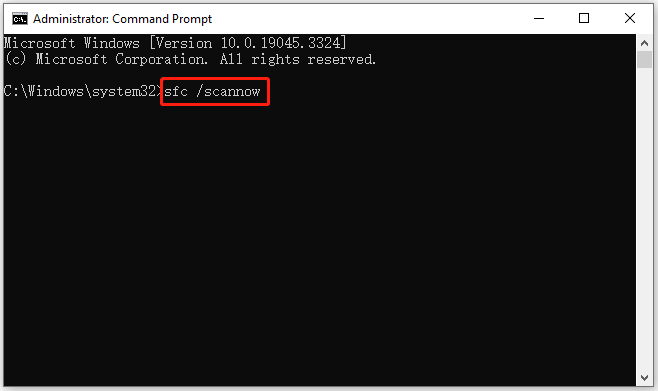 Wait for the process to complete, and then restart your computer to see if the problem gets solved.
Way 2. Use the Windows Security Scanner
As mentioned above, virus infection may cause the "The system DLL user32.dll was relocated in memory" issue. So, you can use the Windows Security Scanner to fix it.
Step 1: Type Windows Security in the Search box, and then click the best-match result to open it.
Step 2: Click on Virus & threat protection and click on Scan options.
Step 3: Select Full scan and click Scan now. Then follow the on-screen instructions to remove the virus or malware.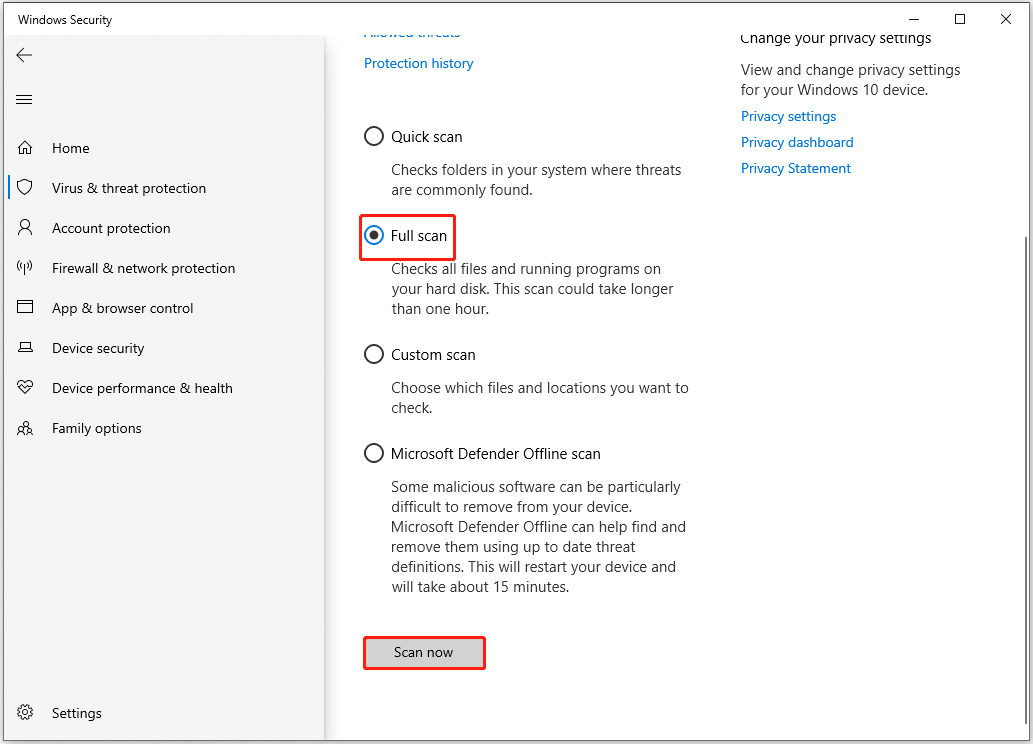 Way 3. Perform a Clean Boot
When you clean boot Windows, the system only starts with the necessary Windows services. It can stop any irrelevant services or programs that may cause the illegal system DLL relocation error.
Step 1: Sign in to the computer as an administrator.
Step 2: Type msconfig in the Search box, and then select System Configuration from the result.
Step 3: In the General tab and under Selective startup, uncheck the Load startup items box and click on Apply.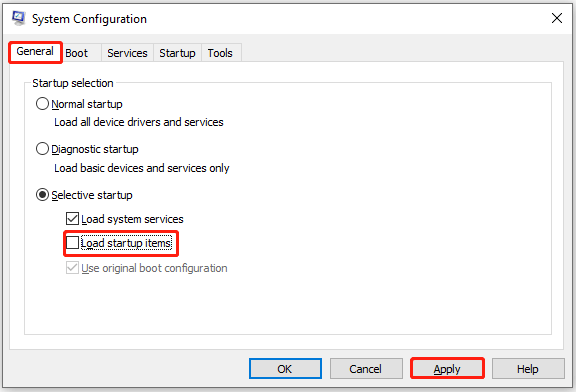 Step 4: Switch to the Services tab, and then tick the Hide all Microsoft services box.
Step 5: Click on the Disable all > Apply > OK button to disable all non-Microsoft services.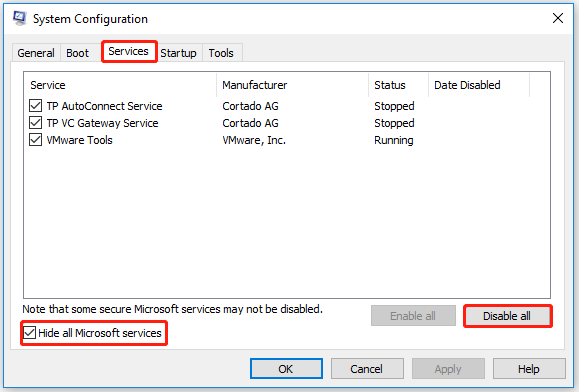 Once done, reboot your computer and check if the error disappears.
Way 4. Use System Restore
System Restore may be a useful tool to repair the illegal system DLL relocation error. But this method is based on the premise that you have proper system restore points. To use System Restore, you can refer to this article.
Bottom Line
Facing the illegal system DLL relocation issue can be annoying, but with the above solutions, you can resolve it. If you have other useful methods, you can share them with us in the following comment zone.