It is necessary to
create Windows all in one installer
to install Windows conveniently. If you are going to do that, pay attention to this guide. Here,
MiniTool Partition Wizard
illustrates how to create a Windows all in one install in detail.
For some reason, you need to perform a clean install or reinstall Windows. If your computer can't boot properly, you have to do that by using a Windows installer. To try different versions of Windows, you'd better create a Windows all in one installer.
Tips:
To avoid data loss,
back up files
before you install or reinstall Windows on your computer. Here comes the need for MiniTool Partition Wizard which can help you copy your hard drive and Windows system.
MiniTool Partition Wizard DemoClick to Download100%Clean & Safe
As its name suggests, Windows All-In-One (AIO) Installer contains multiple versions of Windows in one installer. It can meet the different demands of users. Simply put, a Windows installer brings you much convenience. How to create a Windows installation of AIO boot?
This post offers you a step-by-step tutorial. You can follow the given steps to finish the process.
Things to Prepare Before You Create Windows All-in-One Installer
To make sure that you can create a Windows all in one installer smoothly, you need to make some preparations before starting the process. Some necessary items are listed as follows.
A stable and fast Internet connection: The download time varies depending on the Internet connection.
A product key: The 25-character product key (not required for digital licenses).
A USB flash drive, external hard drive, or DVD: The storage device should be blank because any content on it will be removed during the process. Besides, the USB flash drive and external hard drive should have 8GB of space at least. You need to use dual-layer DVD media if you are told the disc image is too large while burning a DVD from an ISO file.
Download Windows ISO files to your computer. According to your demands, download the corresponding Windows ISO file on your computer.
How to Create Windows All-in-one Installer
If you are ready, create a Windows installation of AIO boot now! To do that, you need to make use of a piece of professional Windows AIO creation software. Windows ADK (Windows Assessment and Deployment Kit) tool is what you need.
Provided by Microsoft, it is safe and reliable. It can help you create a Windows all-in-one installer. Get the Windows ADK tool installed and then use it to create a Windows installer package. The following steps show you how to do that.
Step 1: According to your Windows version, download the suitable version of the Windows ADK tool from Microsoft.
Step 2: Right-click on the downloaded setup file and click Run as Administrator in the context menu.
Step 3: In the pop-up window, configure the installation location of the Windows ADK tool and click Next to continue.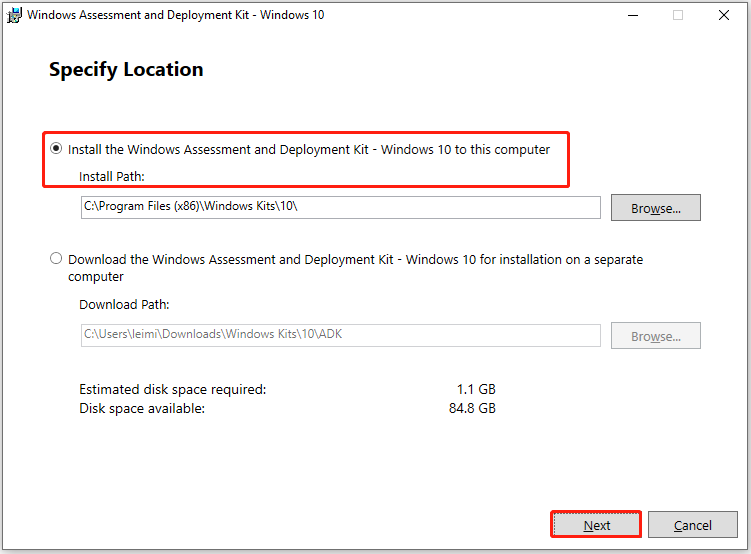 Step 4: In the next window, select No and click Next.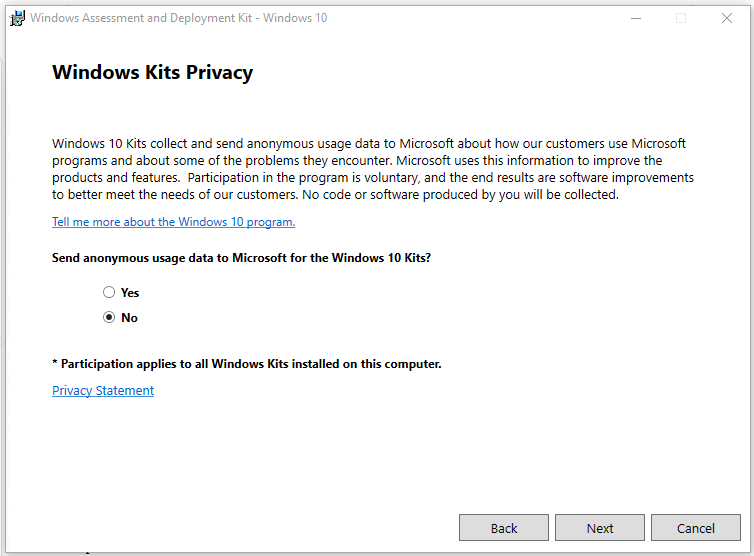 Step 5: Agree with the license agreement by clicking the Accept button.
Step 6: In the next window, uncheck all the checked options but for Deployment Tools.
Step 7: Then click Install and wait for the finish of installation.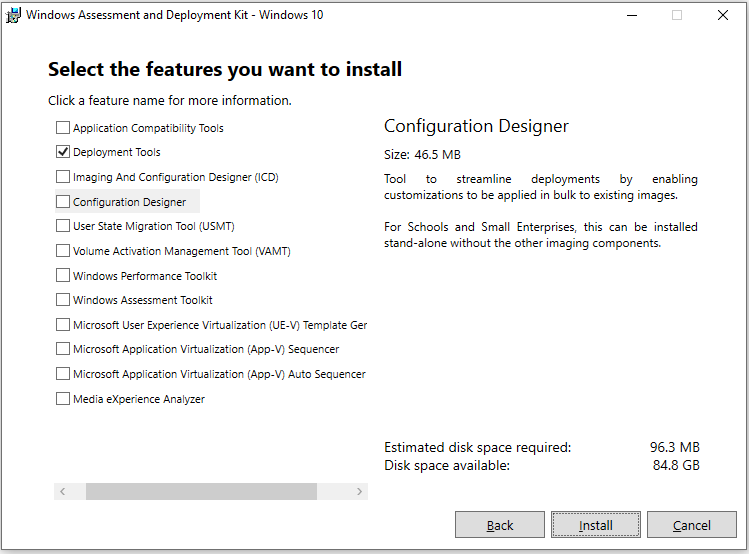 Step 8: Create an AIO folder in any drive on your computer.
Step 9: Mount the downloaded ISO file to the virtual drive by right-click the ISO file and choose Mount.
Step 10: Copy all the files in the virtual drive to the AIO folder you created before.
Step 11: Type Deployment and Imaging Tools Environment in the search box and then click Run as administrator in the right panel.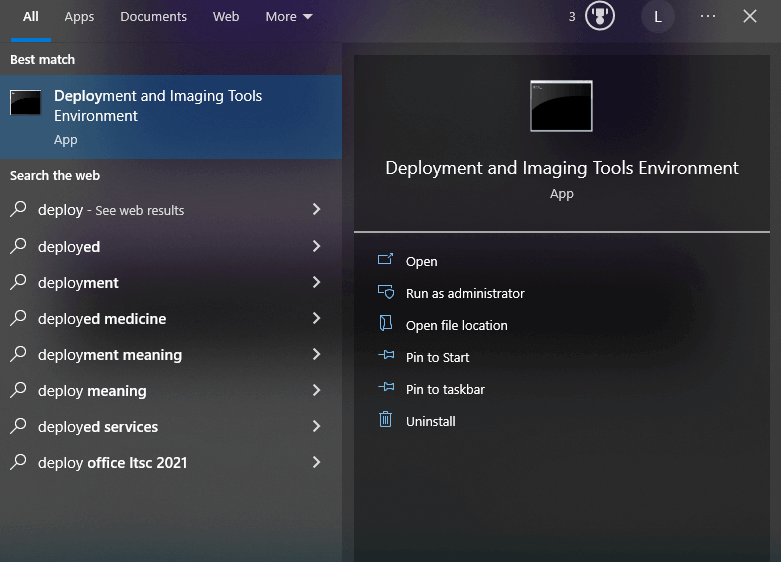 Step 12: In the prompted window, type the command below and hit Enter.
Tips:
You should replace "H" with the actual drive letter that represents your virtual drive.
imagex /export H:sourcesinstall.wim 1 D:AIOsourcesinstall.wim "Windows 10 Pro 64-bit"
Step 13: Execute the command below to pack into ISO file. After that, wait for the finish of the process.
oscdimg -bD:AIObootetfsboot.com -h -u2 -m -lWindows10-AIO D:AIO D:Windows10-AIO.iso
You can successfully create a Windows all in one installer by following the steps above.