Many users encounter the
Apricorn EZ Gig IV clone failed
error. What causes the Apricorn EZ Gig IV not cloning? Is there an alternative to clone SSD? Now, let's explore the answers together with
MiniTool Partition Wizard
.
Apricorn EZ GIG IV is a piece of disk cloning software that can help you copy data, OS, settings, and email from a hard disk to an SSD or an external hard drive. A lot of users upgrade their hard disk to SSD using EZ Gig IV. However, many of them encounter the EZ Gig IV SSD clone failed error. Here's a true example from the Windows 7 forum:
EZ Gig IV cloning problem. Samsung laptop has a hard drive that seems to be going bad - HN-M750MBB - and I am replacing it with a SanDisk 500 GB SSD. I'm using EZ Gig IV to clone the drive via a USB3 dongle. So here is the problem ... the clone is stuck on those bad sectors, a mere 5% of the way into the job! Any suggestions on how to skip those parts of the disk?

https://www.sevenforums.com/backup-restore/398182-ez-gig-iv-cloning-problem-ideas.html
What Causes the Apricorn EZ Gig IV Clone Failed Error
What causes the EZ Gig IV SSD clone failed issue? According to user reports, the problem often occurs when cloning a bad hard drive to an SSD. So, the main reason is that bad sectors on the disk prevent the cloning process. Besides, an incompatible USB controller and outdated disk driver can trigger the Apricorn EZ Gig IV not working.
How to Fix EZ Gig IV Clone Failed on Windows 10/11
How to fix it when the clone failed with EZ Gig IV? Here we summarize 2 simple methods to fix the problem. Let's start trying.
# 1. Use an Alternative to EZ Gig IV Cloning
If it's urgent for you to clone a hard drive, we highly recommend you use an alternative disk clone tool – MiniTool Partition Wizard. It can help you upgrade a hard drive to SSD without data loss, back up Windows OS, and copy partitions.
Moreover, it's a powerful partition manager that can extend/resize/shrink/merge partitions, convert FAT32 to NTFS, change cluster size, check disk health, change serial numbers, and more. Here's how to clone your hard drive with the MiniTool program.
MiniTool Partition Wizard DemoClick to Download100%Clean & Safe
Step 1. Open the MiniTool program to enter its main interface, select the original hard drive from the disk map, and click on Copy Disk from the left action panel. Alternatively, you can select Migrate OS to SSD/HD Wizard to copy only the OS partition.
Step 2. Select the target SSD and click on Next to go on. Then click on Yes to further confirm if there are no important data on the target disk.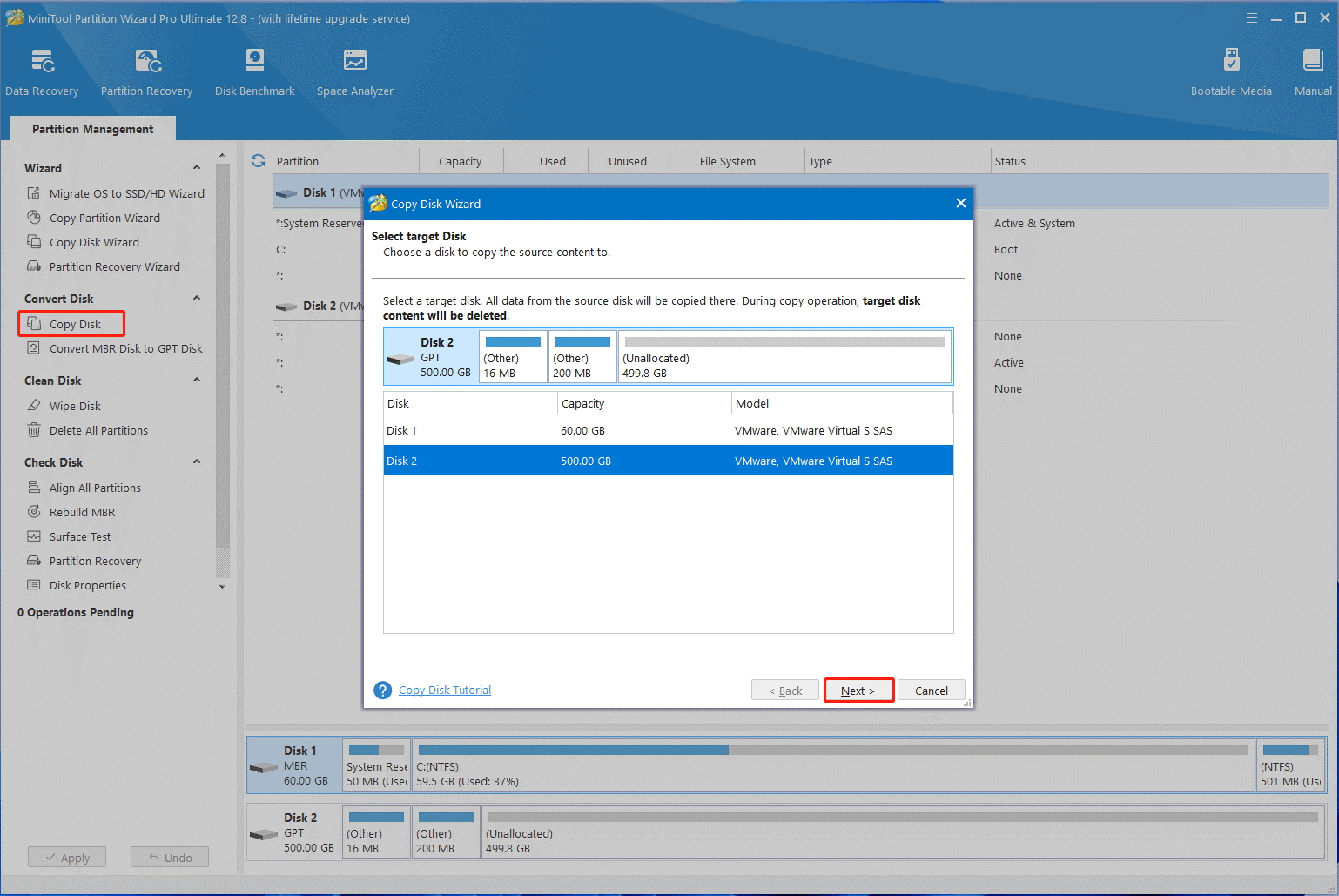 Step 3. Select copy options based on your preference and click on Next. If you are using an MBR disk, you can keep the default options unchanged.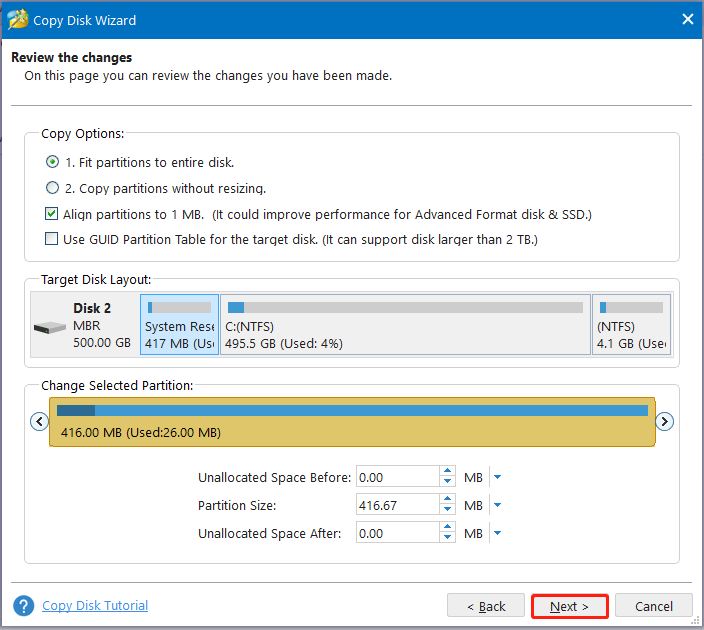 Step 4. Read the Note information and click the Finish button to confirm the copy.
Step 5. Finally, click on Apply to execute the pending operations.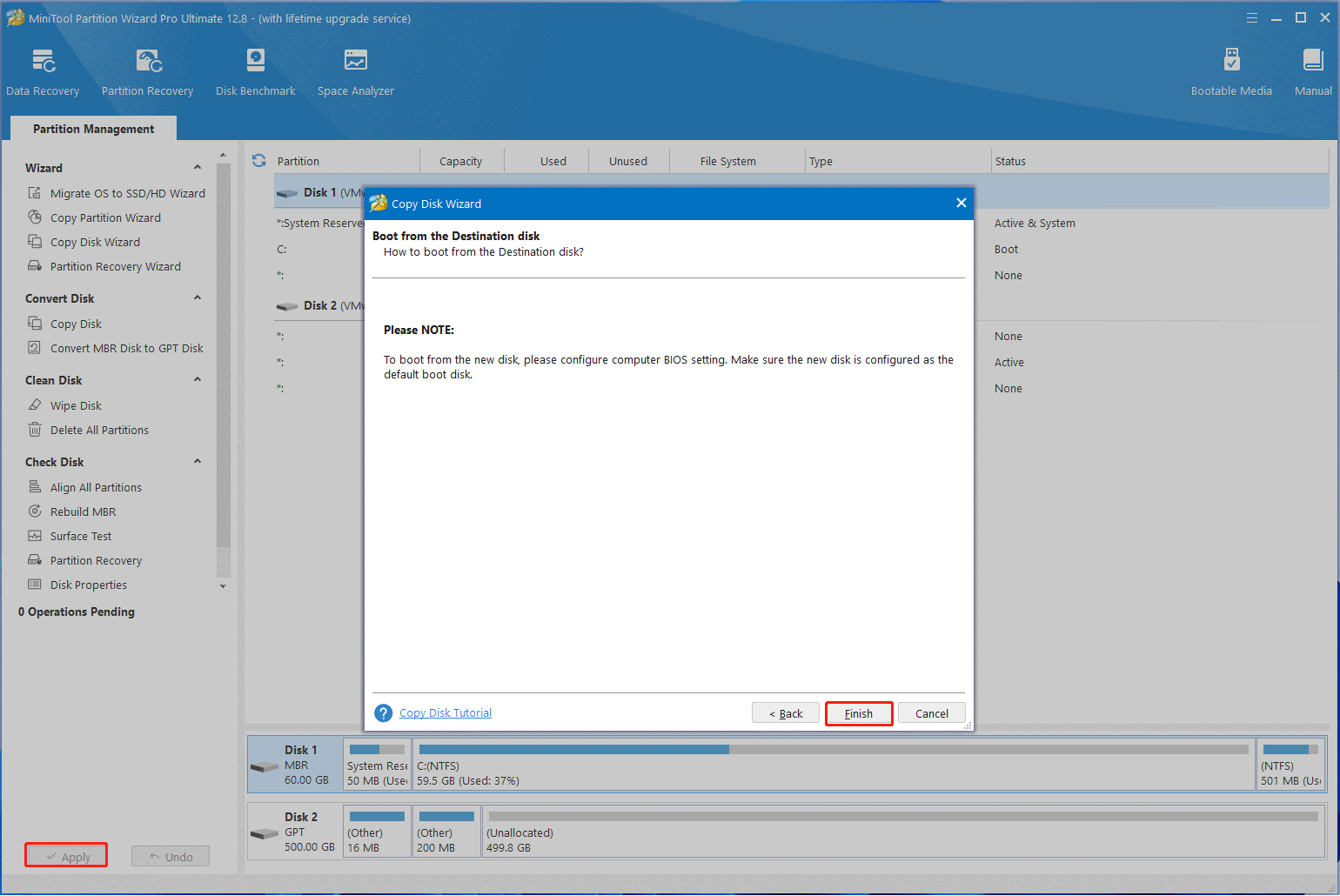 # 2. Check the Hard Drive Errors
As discussed above, the main reason for Apricorn EZ Gig IV not cloning is the bad sectors on the hard disk. So, we recommend you run the CHKDSK command to shield the bad sector first and then clone it to SSD. Here's how to repair bad sectors using CHKDSK.
Step 1. Press the Win + R keys to open the Run dialog box, and then type cmd in it and press Ctrl + Shift + Enter keys together to open the elevated Command Prompt window. Then click on Yes.
Step 2. In the elevated Command Prompt window, type chkdsk /f command in the window and press Enter to mark the bad sectors unavailable. Then type Y and restart your PC to start the repair.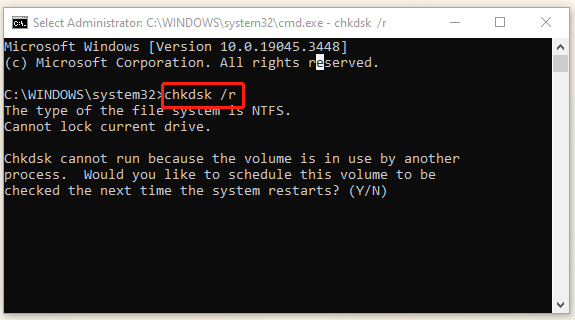 Once done, you can clone the hard disk again and see if the Apricorn EZ Gig IV not working issue gets solved. Of course, if you have any other opinions about the problem, please leave them in the following comment area.