Summary :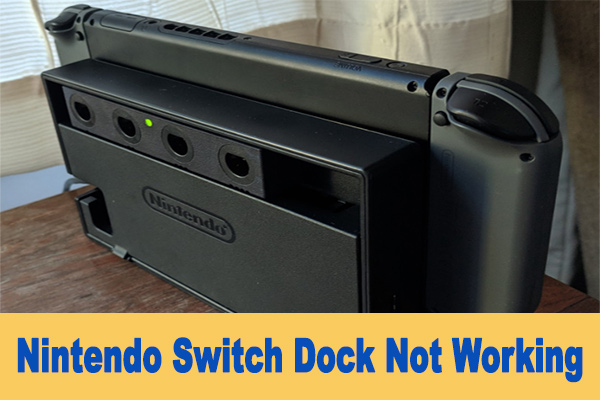 Have you come across the Nintendo Switch dock not working issue? This issue has bothered a great many people. How to fix Nintendo Switch dock not working? Now, let's explore the troubleshooting methods together with MiniTool.
The Nintendo Switch is a widely popular video game console developed by Nintendo. When connecting to a television or charging for Nintendo Switch, you need to use a switch dock as a docking station.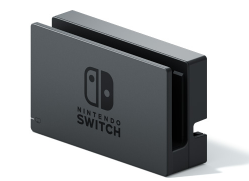 --image from gamespot.com
However, many people encounter some problems when using Nintendo such as Switch dock not working. It is a common problem that has troubled lots of people. After analyzing several posts and reports, we summarize the top 5 troubleshooting methods.
Now, let's see how to fix Nintendo switch dock not charging.
Note:
It is highly recommended to
make a backup
of all your important files and user settings as soon as possible. You may experience unexpected
data loss
due to the issue.
Fix 1. Perform a Power Cycling of Entire Setup
Bad configurations on your computer is one of the most common causes behind the Nintendo Switch not docking issue. To initialize the configurations, you can try performing a power cycling of your entire setup. Here's how to do that:
Step 1. Unplug all the cables from Switch dock including the HDMI and Power cables.
Step 2. Hold the Power button for at least 15 seconds to turn Nintendo off.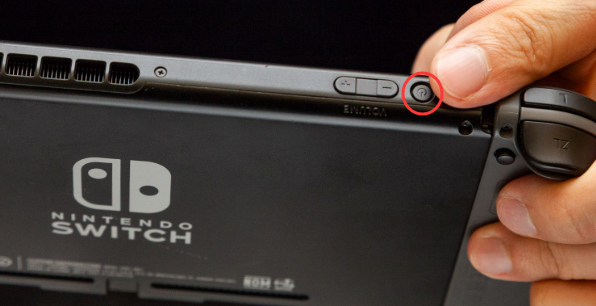 Step 3. Wait for about 40 seconds. During the time, it will power cycling Nintendo Switch as well as television.
Step 4. After that, plug all the cables back and power the Switch up. Then you can connect Nintendo Switch to Dock and check if the Switch dock not working issue is fixed or not.
If this solution fails to work, it indicates that there's no problem with the configuration. You can need to check the hardware modules by the following solutions.
This post shows you how to expand Nintendo Switch storage by freeing up space, adding microSD card, and upgrading to a lager SD card.
Fix 2. Check the Switch Power Cable
The Switch dock is used to connect Nintendo Switch to your TV or charging. Once there isn't enough power or the cable is inserted improperly, the Switch dock will not work as normal and trigger some issues such as Nintendo Switch dock not charging or not connecting to TV.
To avoid this issue, please make sure that you insert the Switch dock in an Independent Power Outlet and use the Original Switch Dock Power Cable.
Fix 3. Check the HDMI Cable
Some people reported that the Switch dock can charge the Nintendo Switch successfully but fail to connect it to their TV. If you also encounter this situation, you need to check the HDMI cable besides the power cable. This is because a faulty cable won't transmit to the TV properly.
To check if the HDMI cable is faulty or not, you can connect it to other devices such as a computer. If the HDMI cable works fine with other devices, you can move on to the next solutions. If not, you need to replace the faulty cable with a new one.
Fix 4. Insert the Cables in Proper Order
It is important to insert the cables in proper order. Some people find that the Switch Dock can work smoothly only when all the cables are inserted in a specific order. Here you can follow the steps below to insert the cabled in proper order.
Step 1. Make sure that you unplug all the cables from the Switch Dock including Power, HDMI, and other peripherals.
Step 2. Plug the Power cable first into the Switch Dock.
Tip: You can check the power is coming by looking at the power LED light.
Step 3. Plugin the HDMI cable. Before you do, please make sure the correct HDMI input is selected.
Step 4. Plug the Nintendo Switch into the Dock properly.
Now, you can use the Switch dock and see if the switch dock not charging issue still persists.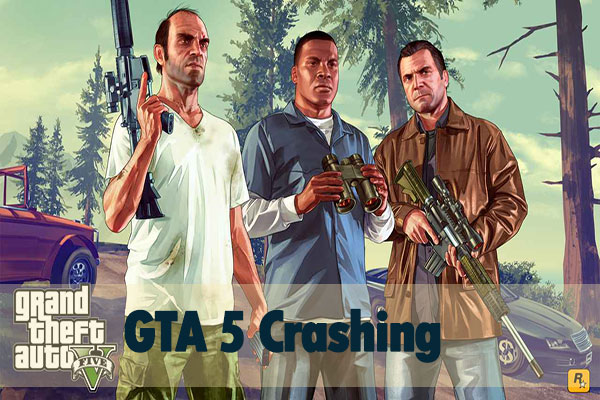 A great many users complain that their GTA V keeps crashing. Why my GTA 5 keeps crashing? How to fix it? This post explores the top 5 troubleshooting methods.
Fix 5. Check the Faulty Switch Dock
If all the above methods fail to work, the problem may be caused by a faulty Switch Dock. So, you should check if the Switch Dock is problematic. To check the Switch Dock, you can borrow a Dock from your friend and then plug it in TV.
If your friend's Dock also fails to connect with the Nintendo Switch or TV, it is very possible that there are some issues with the settings. If not, it indicates that you have a faulty Switch Dock. Then you can ask for help from a customer service or replace it with a new one.