Every Thing You Want to Know About Refurbished Laptops
1. What Is a Refurbished Laptop?
Refurbished laptop computers refer to computers that have been previously used. Some notebook manufacturers or individuals will recycle damaged or worn-out notebooks, repair and refurbish them, and then put them on the market for sale again.
2. Used Laptop vs Open Box Laptop vs Refurbished/Renewed Laptop
Used Laptop
Used laptops are old machines that are directly resold without professional cleaning and inspection. There may be damaged parts in the machine and the system may be still the old owner's system. What's more, there may be documents or viruses left by the old owner.
Open Box Laptop
Open box laptops are computers returned by the customers during the return period. These machines are used for a short time, for example, around 10 days, and therefore, they are almost brand new.
After receiving the returned laptops, the retailers do not want to spend time, energy and money in returning it to the manufacturer. They will sell these devices at a discount, after checking that there is no problem in devices.
Official Refurbished Laptop
The official refurbished laptop computers of almost all major brands are devices that have been cleaned and repaired by manufacturers, dealers, or authorized third-party refurbishment companies.
The refurbishment company or professional technicians will disassemble the machine to check the parts, replace the damaged parts, clean the PC, try to repair the appearance, and install a new operating system. Then, the laptop will be repacked and sent to the brand discount store or retailer for sale again.
Such a computer, no matter in appearance or function, is close to the original one. You can use it with confidence.
3. Is It Safe to Buy Refurbished Laptops?
Some people may wonder about this problem. Actually, this depends on where you buy refurbished computers from. If you buy refurbished computers from individuals, the PC quality can't be guaranteed. But if you buy official refurbished computers, the quality is better.
Certain brands also provide after-sales service for their official refurbished machines. For example, Apple's official refurbished machines come with 14 days return service and 1 year warranty.
4. How to Identify a Refurbished Laptop?
When official refurbished machines are sold, they will usually be marked as "refurbished" or "certified refurbished". However, on the market, some unscrupulous profiteers will sell the refurbished machine as a brand-new notebook, causing consumers to suffer.
For those who don't like to use a refurbished laptop, the following methods can help them to identify a refurbished laptop:
Check signs like "This product is refurbished and contains used parts."
See if the monitor has scratches.
See if there are signs of oxidation on the metal interface of the battery compartment.
See if the fan is dusty.
See if the keyboard is worn.
And many more.
5. Should I Buy a Refurbished Laptop?
Refurbished gaming laptops have almost all the specs that you would need from a powerful gaming laptop for a much lower cost. Refurbished gaming laptops can give you a fluid gaming experience still, if they meet the game's system requirements. If your budget is limited but you want to get a high-performance laptop, you can consider buying a refurbished laptop.
However, you should make sure you can accept its defects, for example:
There may be scratches on the surface.
The battery life may be slightly shorter.
The screen may have stamps and a few dead pixels.
And more. Obvious defects and traces of use are usually marked on the purchase page, please read carefully before buying.
6. Where to Buy Refurbished Laptops?
If you decide to buy a refurbished laptop, please don't buy on platforms where individuals can sell, for example, craigslist, eBay, Facebook, Marketplace, etc., lest you buy laptops refurbished by individuals.
If you want to buy certified refurbished laptops, you should buy on:
7. Notes on Purchasing Refurbished Laptops
Please purchase refurbished laptop computers from regular dealers.
Confirm the grade of the refurbished laptop: Some retailers like Dell will determine the grade of refurbished laptops. For example, Grade A means there is almost no trace of use; Grade B means there are a few scratches on the appearance but no dead pixel; Grade C means there are scratches and the screen has uneven colors and dark areas.
Confirm if a return policy is provided.
Choose refurbished computers with a long warranty period.
Check refurbished laptop: After getting the refurbished laptop, immediately check it to make sure that all the accessories are available, and then power on it to test the performance.
Best Refurbished Gaming Laptops
For most refurbished laptops, they are totally capable of home and office use, unless you use them to run CPU intensive or GPU intensive programs. However, if you want to buy a refurbished gaming laptop, you should pick carefully.
In this part, I will list 5 refurbished gaming laptops, which are high-performance, reliable, and can meet most games' system requirements.
1. Razer Blade 15 Refurbished Gaming Laptop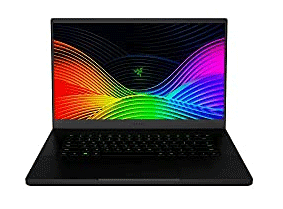 CPU: Intel Core i7-9750H
GPU: GeForce RTX 2060
RAM: 16GB
Hard Drive: 512GB SSD
Display: 15.6-inch FHD 144Hz matte display
Price on Amazon: $1,750.65
This refurbished gaming laptop features the powerful 9th generation processor and GeForce RTX 2060, which gives you excellent picture quality and color accuracy. In addition, it comes with an all-black CNC aluminum chassis with thinner bezels on the sides. The chassis is compact and durable enough to endure intense usage under different environments.
2. Acer Predator Helios Refurbished 300 Gaming Laptop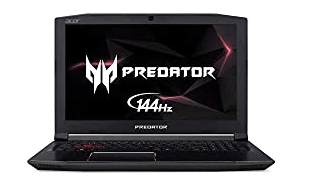 CPU: Intel Core i7-8750H
GPU: GeForce GTX 1060 6GB
RAM: 16GB DDR4 SDRAM
Hard Drive: 256GB PCIe NVMe SSD (it comes with an extra empty accessible slot for 2.5 inch hard drive or SSD.)
Display: 15.6 inch; LED-backlit IPS panel; 144Hz refresh rate
Price on Amazon: $1,199.77
This refurbished gaming laptop features the 8th generation core i7, which runs on 6 processors with a speed of up to 4.1GHz. This ensures a smooth, lag-free playing time.
In addition, its display is a 15.6-inch Full HD in an LED-backlit IPS panel with 300 nits of brightness, 72% NTSC color gamut, and a refresh rate of 144Hz. These features offer you unrivaled clarity, true to life visuals for gaming, and avoid motion blur.
3. Asus ROG Zephyrus S Ultra Slim Refurbished Gaming Laptop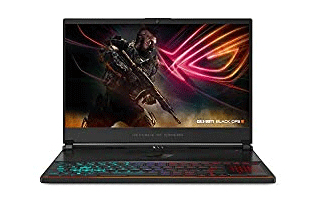 CPU: Intel Core i7-8750H
GPU: GeForce GTX 1070
RAM: 8GB DDR4 SDRAM
Hard Drive: 512GB PCIe NVMe SSD
Display: 15.6 inch; 144Hz refresh rate, IPS panel
Price on Amazon: $1,799.77
This refurbished gaming laptop features NVIDIA GeForce GTX 1070 graphics card with Max Q design and 6 processors, which gives you unrivaled gaming speed and processing power.
In addition, this PC weighs 4.63 pounds, which makes it suitable for outdoor gaming. However, its low battery life of roughly 3 and half hours can deter that dream.
4. MSI GS65 Stealth Thin 053 Refurbished Gaming Laptop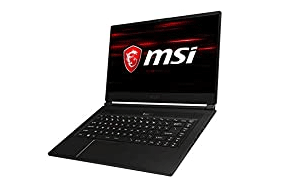 CPU: Intel Core i7-8750H
GPU: GeForce GTX 1070 8G GDDR5
RAM: 32GB DDR4
Hard Drive: 512GB PCIe NVMe SSD
Display: 15.6-inch FHD, Anti-Glare Wide View Angle 144Hz 7ms 72%NTSC
Price on Amazon: $1,999.77
This refurbished gaming laptop provides the juice to run demanding triple A games. In addition, it is VR ready and packs the Killer Wireless-AC 1550 and Killer Gaming Network E2500.
The MSI GS65 is not only the best gaming laptop but also the best portable gaming machine. It weighs only 4.14 pounds and is 0.69 inches thin. You can easily carry it with your laptop bag and enjoy premium gaming experience on the go.
5. HP Omen 15 Refurbished Gaming Laptop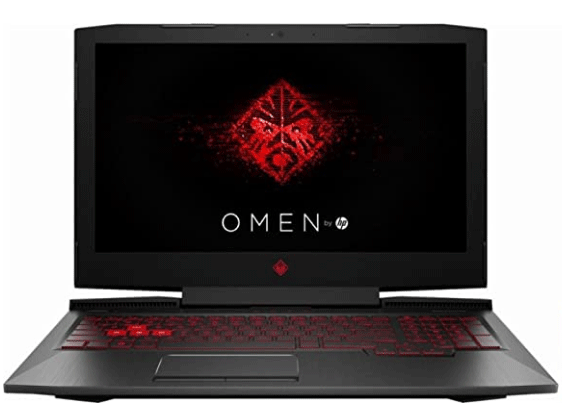 CPU: Intel Core i7-7700HQ (2.8 to 3.8GHz)
GPU: GeForce GTX 1050
RAM: 8GB DDR SDRAM
Hard Drive: 1TB HDD 7200 RPM SATA drive
Display: 15.6-inch diagonal FHD IPS anti-glare WLED-backlit (1920 x 1080)
Price on Amazon: $999.77
This refurbished laptop may not be the best hardware in today's gaming area, but rest assured you will play the most demanding games with excellent performance. In addition, it features large storage space and is not as expensive as the above PCs.
Clone Disk Regularly
Although refurbished gaming laptops are safer than used gaming laptops, you still need to use them carefully. Cloning disk regularly is a good method to rescue your computer. It can solve problems like data loss, blue or black screen, etc. As for the cloning tool, I recommend you to use MiniTool Partition Wizard. Please follow the steps below:
Step 1: Click the above button to buy MiniTool Partition Wizard. Launch this tool and go to its main interface. Right-click a disk and choose Copy from the context menu. Please note when you use this feature to clone a non-system disk, it's free.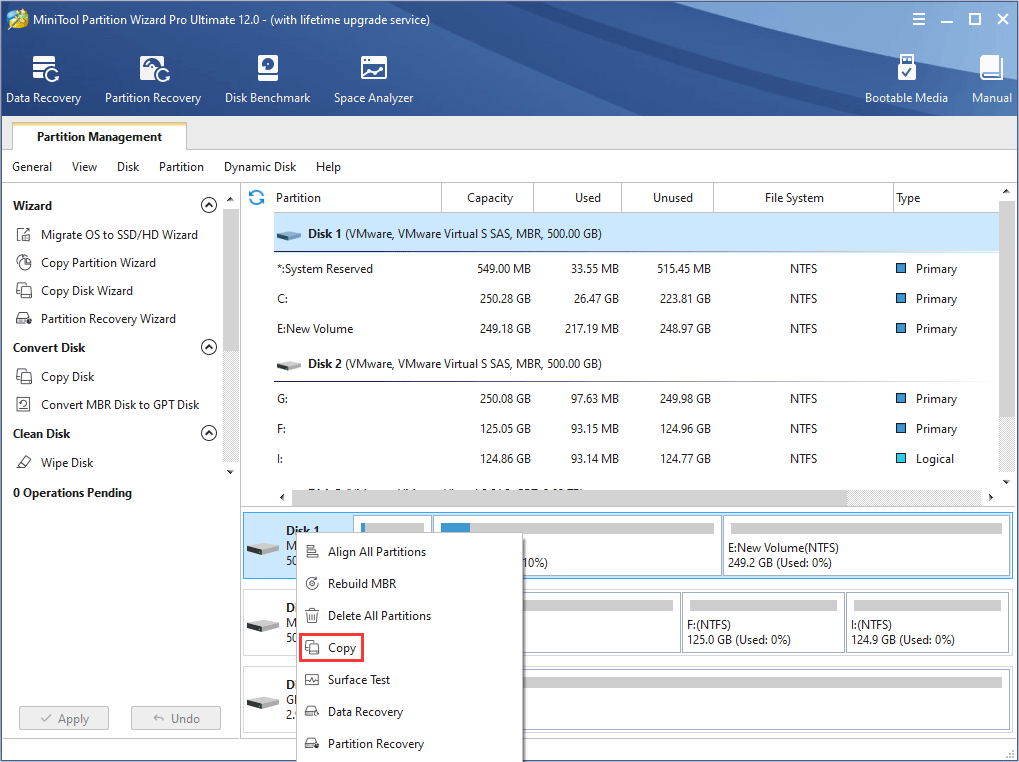 Step 2: Follow the wizard to choose a destination disk. Please note that the data on the destination disk will be destroyed. Then, review changes and click Next button.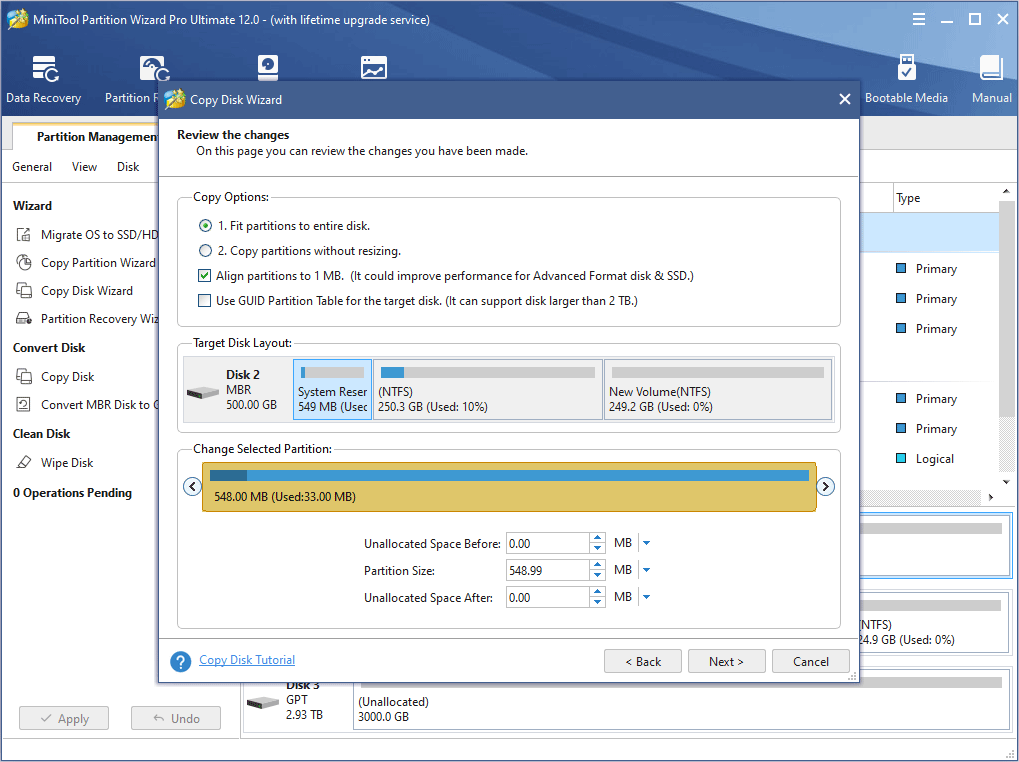 Step 3: Click the Apply button to execute pending operations.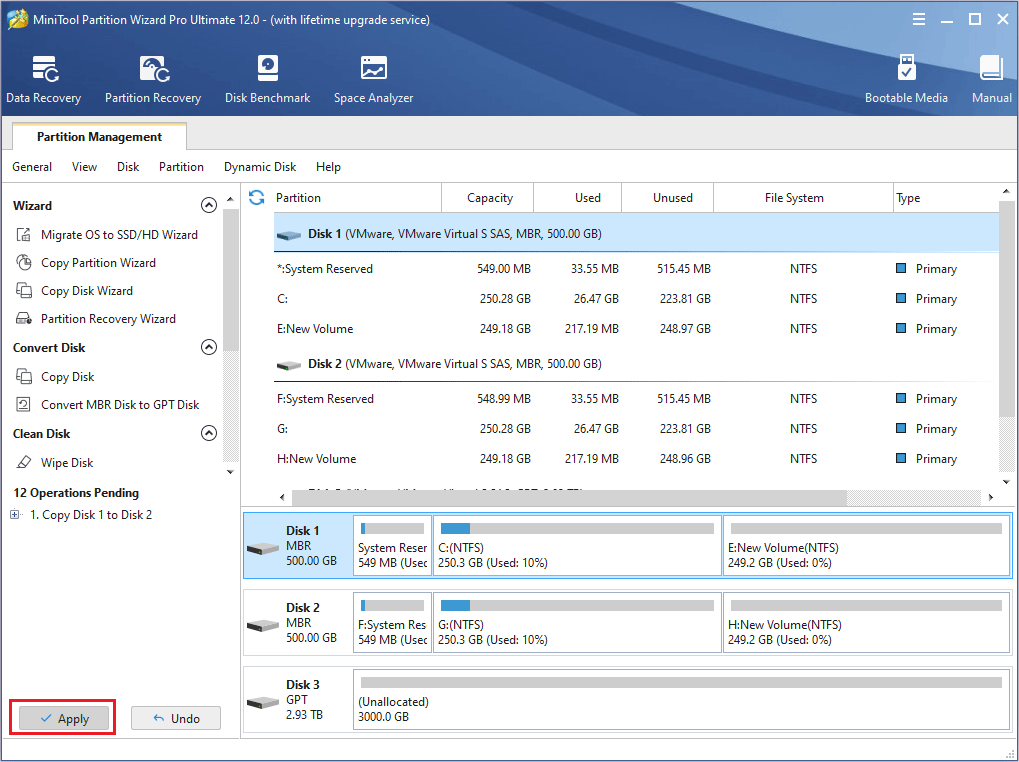 Here is a post talking about refurbished laptops. What is a refurbished laptop? Is refurbished gaming laptop good? Is it safe to buy a refurbished laptop? Where to buy a renewed laptop? How to identify a refurbished laptop? If you're interested in these issues, I recommend you to read this post.Click to Tweet
Bottom Line
Has this post solved your problem? Do you have different ideas about refurbished laptops or refurbished gaming laptops? Please leave a comment below for sharing. In addition, if you have difficulty in cloning disk, please contact us via [email protected]. We will reply to you as soon as possible.