Summary :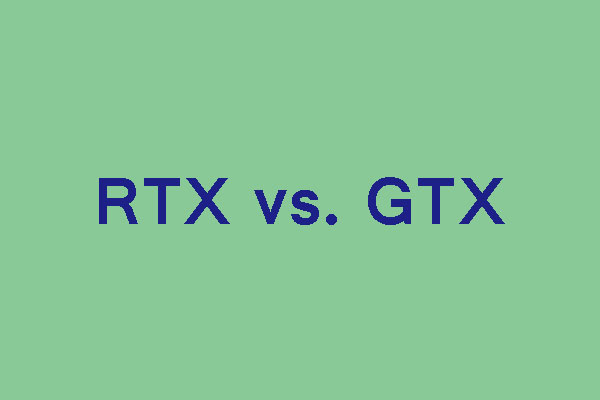 Do you know about NVIDIA GTX and RTX graphics cards? What's the difference between them? Which is better? In this post, MiniTool will give you answers. Keep reading to learn about RTX vs GTX.
What Is GTX?
The GTX we talk about every day is the codename of the high-end graphics cards or the enhanced graphics cards in NVIDIA graphics cards. The NVIDIA graphics cards from high to low end are GTX, GT, and GS series.
GT appeared in 2004 and it represented mid-to-high-end graphics cards or enhanced graphics cards, until 2005 when GTX appeared. Once GTX appeared, it directly represented the high-end or top-end graphics cards.
However, since the GTX400 series, GT and GS have disappeared. All discrete graphics cards are collectively referred to as "GTX", and only the numbers behind are used to distinguish performance levels.
For example, GTX 1060, GTX 1070, GTX 1080, etc. GTX 10 is the codename of series. The numbers 60, 70, and 80 stand for performance levels. The greater the number, the better the performance.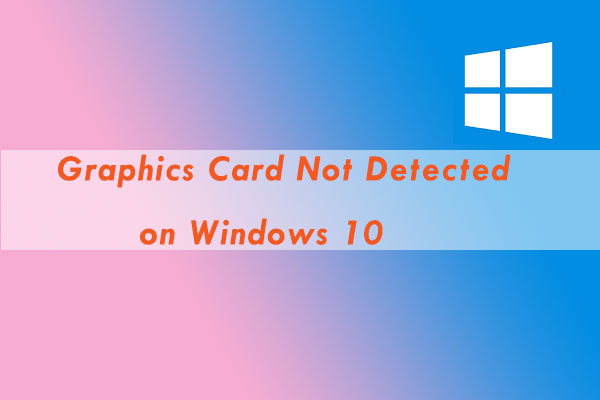 What can you do if you encounter "graphics card not detected"? In this post, you will learn some ways to fix it.
What Is RTX (RTX vs GTX)
RTX first appeared in NVIDIA GeForce RTX 20 series graphics cards launched in 2018. NVIDIA GeForce RTX 20 series is the successor to the GeForce GTX 10 series. Compared with GTX 10 series, GeForce RTX 20 series graphics cards are based on Turing architecture and features Ray Tracing technology.
At that time, some people may think RTX is replacing GTX. But back in 2019, the NVIDIA GeForce GTX 16 series also based on Turing architecture was released. Look at the following picture that shows the technology features of RTX 20 series, GTX 16 series, and GTX 10 series: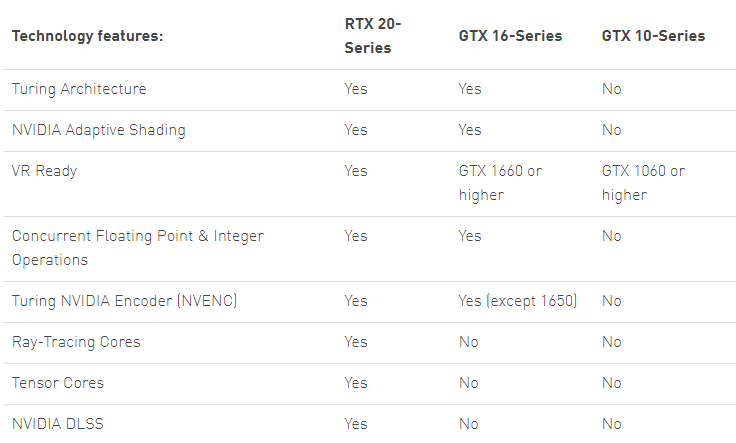 From this picture, you can see GTX cards can be divided into two types: one type is based on Turing architecture, and the other type is still based on Pascal architecture. The only difference between GTX and RTX is Ray Tracing technology.
GeForce RTX 2060 Super & the Differences Between It and 1660 Ti
The Ray Tracing technology itself is not new, but due to the huge amount of calculation, a traditional computer often takes hours or even days to render a frame. However, the NVIDIA RTX graphics cards based on Turing architecture introduces an RT Cores, dedicated ray-tracing hardware that can cast upwards of 10 gigarays per second.
This hardware makes the ray tracing performance six times higher than the previous generation graphics card, allowing real-time, movie-like lighting in games. In addition, RTX graphics cards are also the first to offer Tensor Cores capable of delivering over 100 teraflops of AI processing to accelerate gaming performance with NVIDIA DLSS.
Then, let's have a look at the following pictures. The first is a frame shot when RTX is off and the other is a frame shot when RTX is on.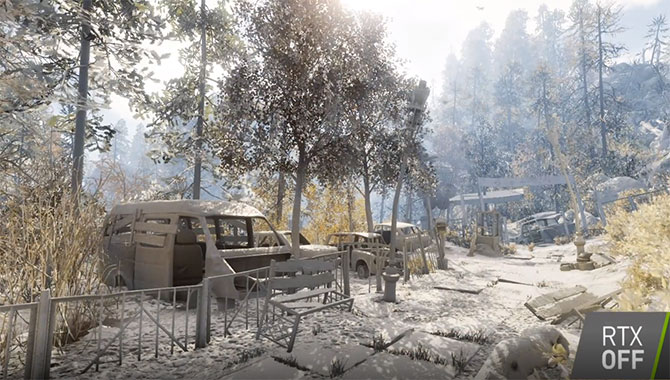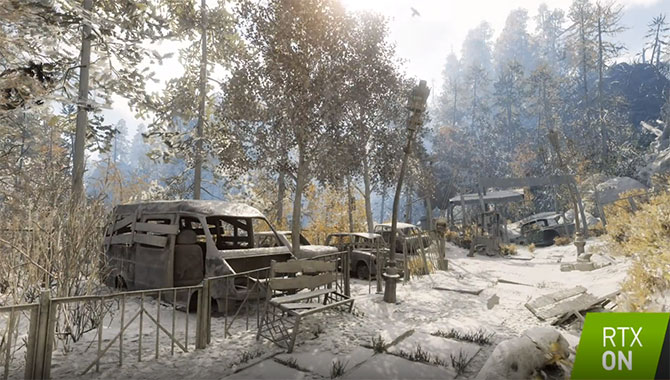 If you want to view more frames or videos about the comparison between RTX and GTX, you can visit NVIDIA's official websites.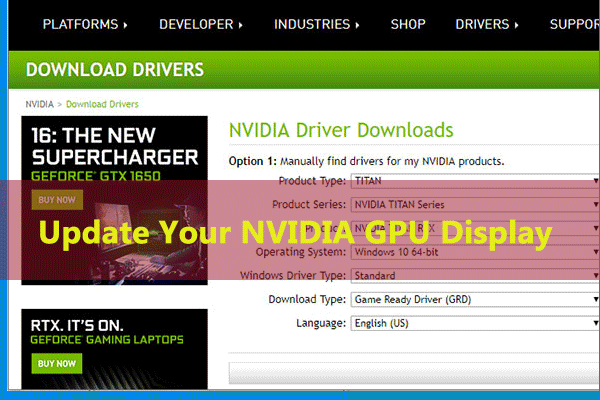 There are five security vulnerabilities found in Nvidia drivers for Windows. Nvidia urges Windows users to update GeForce, NVS, Quadro and Tesla Drivers now.
After learning about RTX vs GTX, now we can answer some questions about RTX vs GTX, which are frequently asked by most users.
RTX vs GTX FAQ
Which is better GTX or RTX?
In general, RTX cards perform better than GTX cards, when you compare RTX 2080 to GTX 1080, RTX 2070 to GTX 1070, and RTX 2060 to GTX 1060.
What does GTX and RTX stand for?
GTX is one of series of NVIDIA graphics cards, which represents the current high-end graphics cards on the market.
RTX is also one of series of NVIDIA graphics cards, which uses Turing architecture and Ray Tracing technology. In general, RTX cards are better than GTX cards.
Is the GTX 1080 better than the RTX 2060?
In terms of performance, RTX 2060 is located between 1070 and 1070ti. Apparently, its performance is not as good as GTX 1080. But in terms of architecture and development, the future prospects of RTX 2060 will be better than GTX 1080.