Are you bothered by the slow speed while using your old laptops? Actually, laptops with SSD run much faster than those with HDD. If you are planning to buy a new laptop, SSD laptops are recommended. In this post, MiniTool Partition Wizard lists some popular laptops with SSD and you can take them into consideration.
Nowadays, more and more people prefer laptops instead of desktops, as they are portable and have fewer components and cables. While buying a new laptop, users usually need to consider many factors, including:
Hardware such as processor, graphics card, memory, storage, battery life, etc.
Physical size including the screen size and weight.
Brand and warranty.
Price.
…
In general, common users often care much about the storage capacity and hard drive speed. For the users who have a lot of files and programs to save, laptops with large HDDs are nice. For the users who want their laptops to boot fast, laptops with SSDs are better, as HDDs are cheaper but they read and write much slower than SSDs.
For more differences between HDDs and SSDs, you can refer to the following post: SSD VS HDD: What's Difference? Which One Should You Use in PC?
Popular Laptops with SSD
If you haven't decided which laptop to buy, you can take these laptops with SSD into consideration.
Tip:
If you don't want to buy a new laptop, you can choose to
upgrade to SSD
to improve the performance of your old laptop.
Option 1: HP Spectre x360 15 Laptop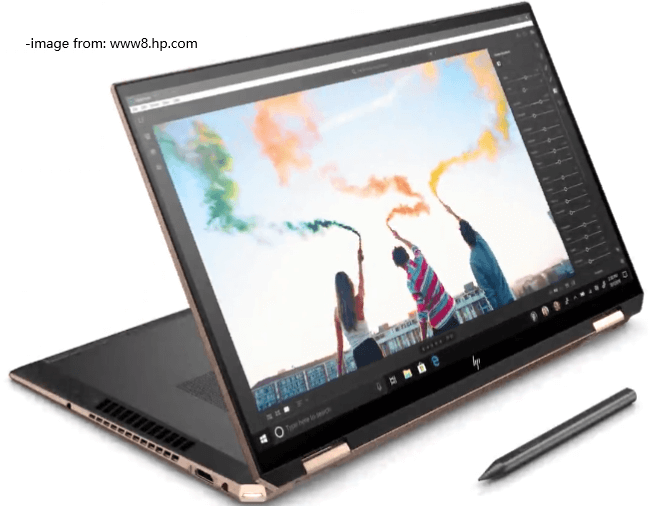 CPU: Intel 10th Gen. i7-10510U (1.8 GHz, up to 4.9 GHz, 8 MB cache, 4 cores)
GPU: NVIDIA GeForce MX330
RAM: 16GB DDR4 RAM(2x8GB)
Storage: 1TB PCI NVMe M.2 SSD
Display: 15.6-inch diagonal 4K IPS micro-edge WLED-backlit (3840 x 2160)
Operating system: Windows 10 Pro
Battery: Up to 10 hours and 30 minutes of HD video streaming
Price: $1,699.95 on Amazon
Tip: Actual battery life of laptops may vary depending on product configuration, usage, operational conditions, and power management settings, whatever the brands they are.
In addition to the fast SSD, HP Spectre x360 15 is outstanding for the 2-in-1 feature with the touch screen. It's smooth and easy to fold, which means users can use it as a tablet if they want to. It is also designed with a fingerprint reader and a full-size backlit keyboard. With this laptop, you can deal with work, edit photos and videos, and play video games easily.
Option 2: Dell XPS 15 FHD Laptop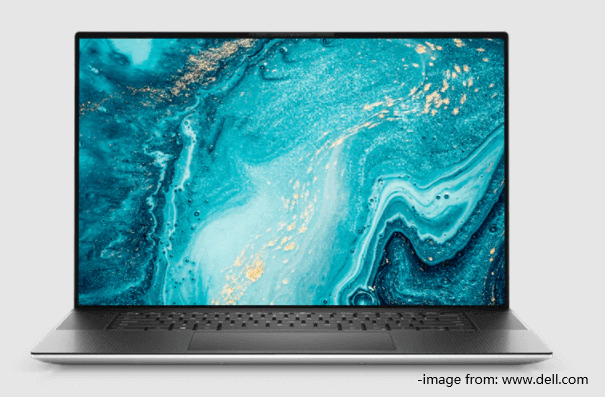 CPU: Up to 10th Generation Intel® Core™ i7-10750H (12MB Cache, up to 5.0 GHz, 6 cores)
GPU: Up to NVIDIA® GeForce® GTX 1650 Ti 4GB GDDR6
RAM: Up to 32GB DDR4-2933MHz (2x16GB)
Storage: Up to 1TB M.2 PCIe NVMe SSD
Display: 15.6-inch UHD+ (up to 3840 x 2400) InfinityEdge Touch Anti-Reflective 500-Nit Display
Operating system: Windows 10 Home
Battery: Up to 13 hours and 46 minutes while using productivity apps
Price: Start at $59 at Dell
You can visit the official website of Dell to get more information. You can customize the CPU, GPU, RAM, and Storage while choosing this laptop. With up to 1TB NVMe SSD, this laptop can boot in a few seconds. Besides, it has dual fans separated to spread the heat and make sure you can enjoy the best performing system.
Option 3: ASUS ZenBook Duo 14 UX481 FHD Laptop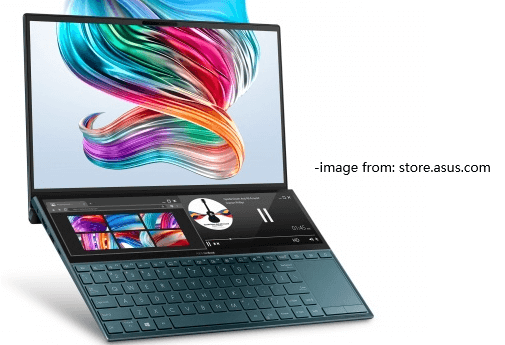 CPU: Intel Core i7-10510U processor (8M Cache, up to 4.9 GHz)
GPU: NVIDIA GeForce MX250
RAM: 16GB LPDDR3 RAM
Storage: 1TB NVMe PCIe SSD
Display: 14-inch Full HD NanoEdge touchscreen glossy main display
Operating system: Windows 10 Pro
Battery: Up to 5.5 hours on average
Price: $1,399.00 at Asus
This laptop is also designed with a backlit keyboard. Compared with the first two laptops, this has an additional feature on the keyboard: ScreenPad™ Plus (a 12.6-inch matte touchscreen), which could optimize your multitasking experience. It's wonderful for 3D animators and artists, but if you prefer a larger screen, this one might not be your first choice.
Option 4: New Apple MacBook Pro 16″ Laptop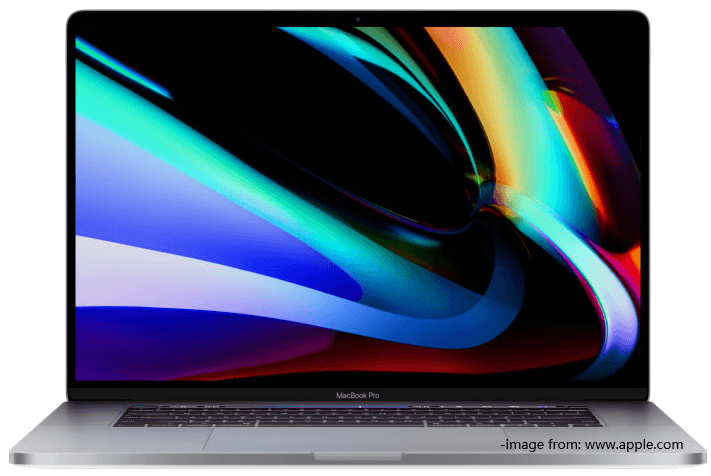 CPU: Ninth-generation 6-Core Intel Core i7 processor or Ninth-generation 8-Core Intel Core i9 processor
GPU: AMD Radeon Pro 5300M/5500M Graphics with GDDR6 memory
RAM: 16GB RAM
Storage: 512GB/1TB SSD
Display: 16-inch Retina Display with True Tone technology
Operating system: Mac OS
Battery: Up to 11 hours of wireless web browsing and video playback.
Price: Start at $2,184.95 on Amazon
This laptop provides different colors: Space Gray, and Sliver. You can choose the one you prefer. With the powerful processor and graphics card, it enables you to work on graphics-intensive projects like 3D rendering or high-end game development smoothly.
You can choose up to 1TB SSD storage while buying such a laptop, which means you can take your photo or video libraries with you wherever you go. The only disadvantage is the high price. However, if you prefer Mac OS and you can afford it, it should be on your list to buy.
Option 5: Acer Swift 3 SF314-54-56L8 14″ Laptop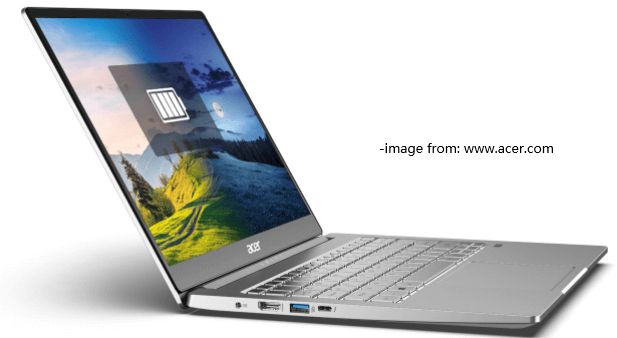 CPU: 8th Generation Intel Core i5-8250U Processor (Up to 3.4GHz)
GPU: Integrated Intel UHD 620
RAM: 8GB DDR4 Memory
Storage: 256GB SSD
Display: 14-inch Full HD (1920 x 1080) Widescreen LED-backlit IPS Display
Operating system: Windows 10 Home
Battery: Up to 12 hours battery life
Price: $667.00 on Amazon
Acer is also a famous computer manufacturer. This model is a relatively cheap SSD laptop. It's not so powerful as the above computers, but it should be enough for most students and common users. If you don't plan to cost much on your new laptop, it should be a good choice. Besides, there are also some user-friendly designs, such as the backlit keyboard and fingerprint reader.
Option 6: Razer Blade 15 Base Gaming Laptop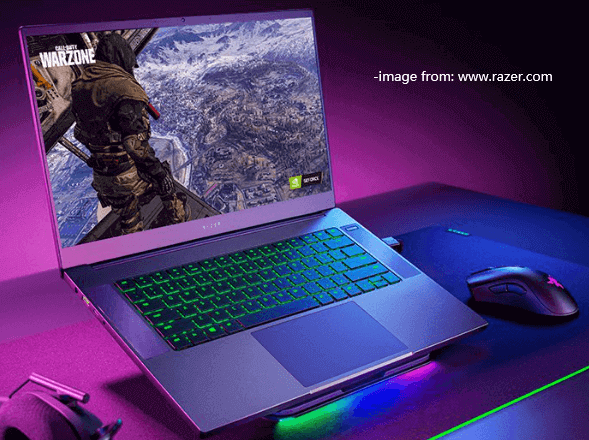 CPU: The 10th Gen Intel Core i7-10750H processor (6 cores)
GPU: GeForce RTX 3060
RAM: 16GB dual-channel DDR4-2933MHz (8GB x 2)
Storage: 512GB M.2 NVMe PCIe SSD
Display: 144Hz 15.6-inch Full HD thin bezel display
Operating system: Windows 10 Home
Battery: 6 hours on average
Price: $1,699.99 on Amazon
Razer Blade 15 is the best laptop with SSD for gaming. You can buy the Base Edition to save money. If you want higher performance, you can consider the Advanced Edition. To see their differences, you can visit the official website of Razer. If you are a game lover, you might like this one.
Are you looking for the best laptop with SSD? You can find it in this post.Click to Tweet
How to Manage Your SSD for Better Use
Most new laptops are created with only one partition where an operating system is pre-installed. It's not conducive to data management. As time goes by, you must have more and more data to store. If all the files and folders are saved to the same partition, it might be hard to find them manually and your hard drive would seem to be disorganized.
If you have more than one partitions, you can categorize different files efficiently. For example, you can divide your hard drive into at least three parts: one for system files, one for personal files, and another one for programs. And you can even use a partition to install a dual boot operating system.
Microsoft Windows provides two built-in tools which can be used to manage disks and partitions: Disk Management and Diskpart. However, they have some limitations and it might be uneasy for common users to use them as professional knowledge is required. Don't worry. You can use a reliable third-party program to achieve the same goal.
Here MiniTool Partition Wizard is recommended. It is a professional developed by MiniTool Solution. You can use it to create, resize, and delete partitions free. To create more partitions on your new SSD laptop, you can use MiniTool Partition Wizard to shrink the original system partition and then create new partitions using the spared unallocated space.
Now, let's see the detailed steps.
Step 1: Download MiniTool Partition Wizard and install it on your new laptop.
MiniTool Partition Wizard FreeClick to Download100%Clean & Safe
Step 2: Launch this tool and get its main interface. Then select the C drive and click the Move/Resize Partition feature from the left action panel.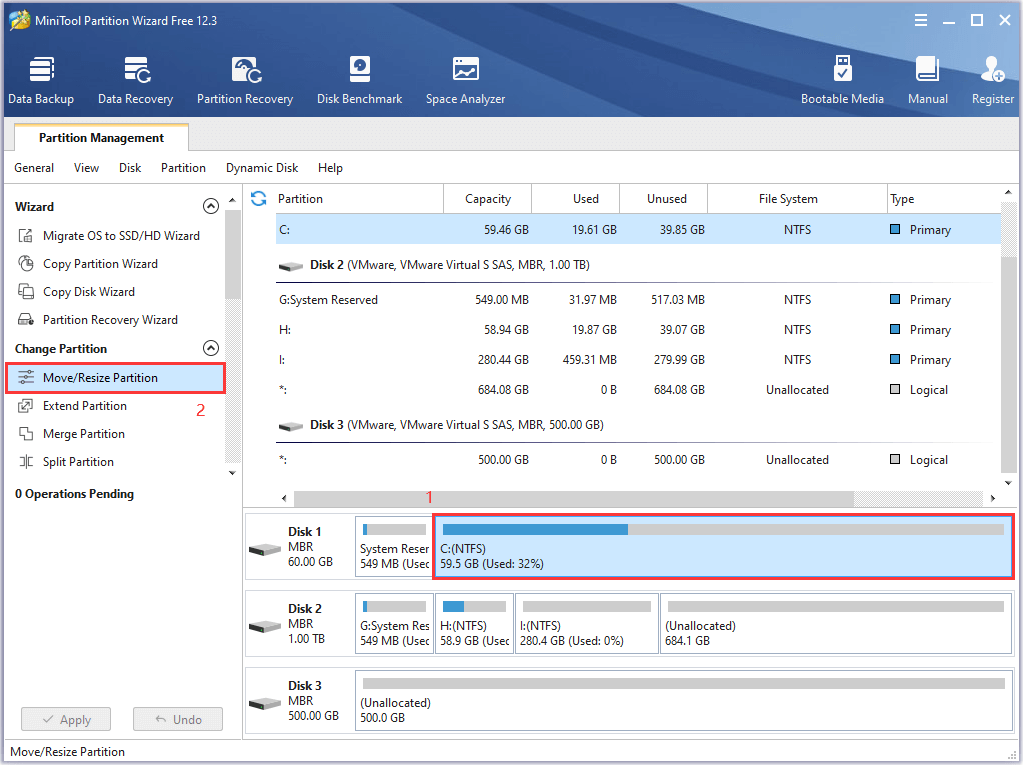 Step 3: In the pop-up window, drag the slider or type a number to decide how much space to shrink. Then click OK to continue.
Tip: You should leave enough space for your system partition. 150GB should be a good size.
Step 4: Right-click the spared unallocated and select Create in the pop-up menu. Then you can follow the onscreen wizard to create a new partition and click OK. If there is any left space, you can repeat this step to create more partitions.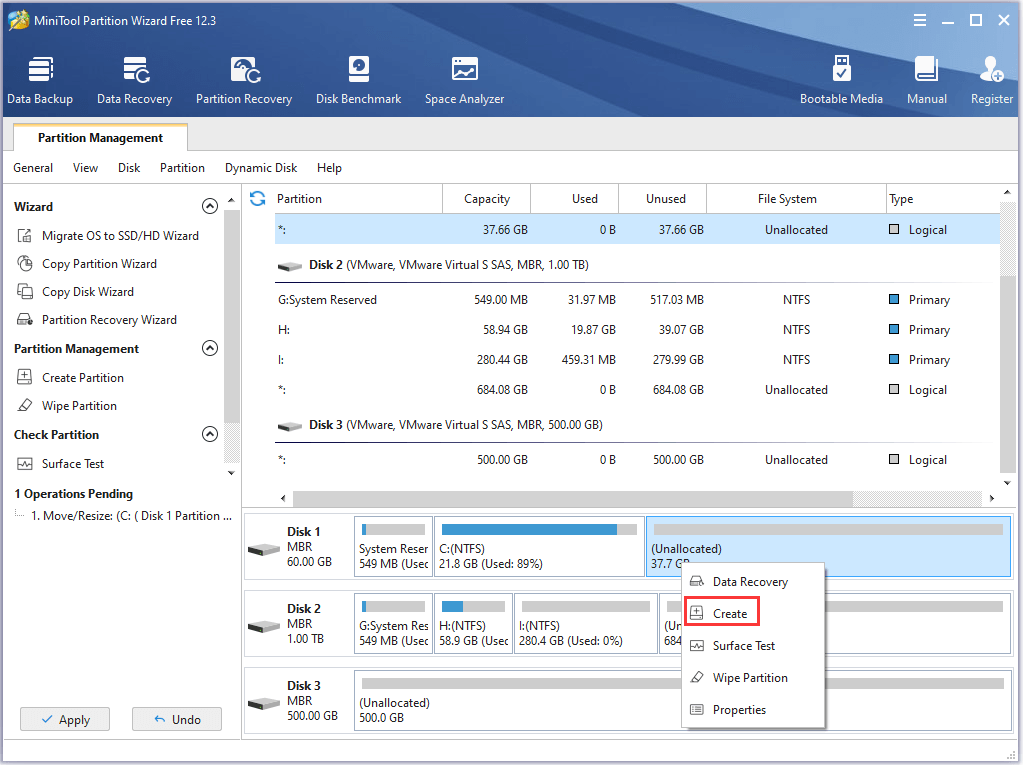 Step 5: Click Apply > Yes > Restart Now to execute the pending operations.
When your laptop restarts, you can go to File Explorer and store files to different partitions.
What are the best laptops with SSD? How to manage your SSD laptop? Here is a tutorial.Click to Tweet
Bottom Line
If you want to get high-performance, laptops with SSD are great for you. This post lists some popular ones that you can consider. Of course, if you don't need a new laptop, you can upgrade to SSD to improve the performance of your old laptop.
You can share your experience with us by posting in the following comment zone. If you encounter any problems while using MiniTool Partition Wizard, please don't hesitate to contact us via [email protected].
Laptops with SSD FAQ
Is an SSD compatible with all laptops?
To know if an SSD is compatible with a laptop, you need to check if they have the same hard disk interface type or not. Nowadays, there are various
types of SSD
: SATA, PCIe, M.2, U.2, and NVMe. If you are going to upgrade to SSD for your laptop, you should check the slot first.
Is 512GB SSD enough for a laptop?
Yes, 512GB SSD is enough for most common users. If you have a 512GB SSD, you can save more than 100,000 photos or hundreds of movies. You can also use it to install a few video games. But if you have more files to store or you want to play many large games, you might need an SSD of more than 1TB capacity.
Which type of SSD is fastest?
As you know, there are various types of SSDs. As of 2020, the fastest SSDs on the market should be PCIe Gen4 SSDs. Common SATA drives can read up to 560MB/s and write up to 540MB/s while some M.2 PCIe Gen4 SSDs (such as Samsung 980) could read up to 7,000MB/s and write up to 5,000MB/s.