Alienware is famous for its powerful hardware and high price. However, you might wonder: Is Alienware worth it? Do you really need an Alienware laptop? To figure it out, MiniTool Partition Wizard puts together its pros and cons in this post. You can also get some alternative laptops to Alienware.
Is Alienware Worth It?
Alienware laptops come from an American computer hardware subsidiary of Dell, Alienware Corporation, a company that is dedicated to producing gaming computers with alien-themed designs. The laptops and desktops from Alienware usually have a special outlook and powerful function.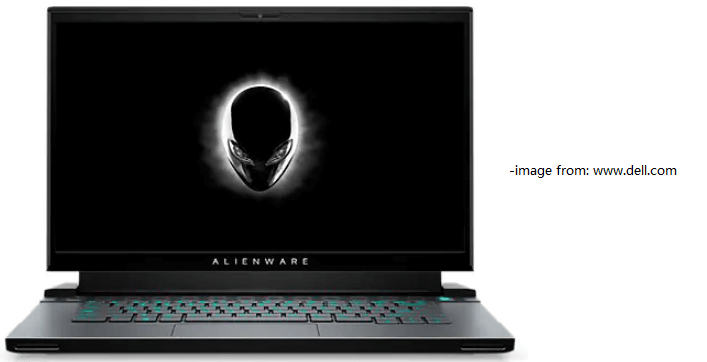 When you are planning to buy an Alienware laptop, you might hesitate due to its price. Is Alienware laptop worth it? Is there any better choice? If you find it hard to decide whether to buy an Alienware laptop, you can read the following contents to get its advantages and disadvantages. You can also compare it with other laptops.
Pros
Users hold different opinions towards Alienware laptops. If you are attracted by its advantages, it might be a good choice for you.
Amazing Performance
Most users choose Alienware due to its high performance. Alienware laptops are designed with powerful components that allow them to run faster and deal with heavy tasks. Let's see more details.
Alienware laptops are equipped with 10th gen Intel Core i7 or even i9 processor with up to 12-phase HyperEfficient Voltage regulation. This processor enables up to 8-cores and 16-threads of multi-threaded performance, which means these laptops can deal with multiple tasks easily and you can play video games or edit videos quite fluently and smoothly.
These laptops use Advanced Alienware Cryo-Tech as their thermal technology, which includes a high voltage driving fan, load-balancing heat pipes, dense copper fin stacks, etc. It maintains system stability while performing heavy tasks and makes sure you can get the best user experience during the gameplay.
They are also designed with incredible display options. Dell provides two types of Alienware laptops: m15 and m17. Alienware m15 offers 300Hz and 144Hz panel options for the rapid refresh rate while Alienware m17 is featured with a standard 360Hz FHD display. If you are a competitive gamer, such a high refresh rate might be wonderful. However, if you don't play fast-paced games like first-person shooters, the refresh rates higher than 144Hz could be overkill.
It is also worth mentioning that the Alienware laptops provide optional RAID 0 (dual SSD stripe) configurations. In this way, the transfer rates and the storage ability of the hard drives can be maximized. By the way, you can get up to 4TB SSD while you customize an Alienware laptop.
Some users, especially game lovers, would overclock their CPU or GPU to get higher performance. However, it is not easy to overlock a component of a laptop. Improper overclocking is dangerous and could even destroy your computer. The good news is that the new Alienware Command Center is included in Alienware laptops. It contains an easy and intuitive overclocking control module. With this control module, overclocking becomes more safe and easy.
User-friendly Keyboard and Touchpad
The keyboard and touchpad of an Alienware laptop are reliable and user-friendly. Its keyboard is featured with optional 4-zone RGB N-Key rollover and anti-ghosting technology. And with the pre-key Alien FX lighting, you can customize each key separately. The new Alienware laptop has a precision-point glass touchpad that could provide a high-quality user experience.
Sci-Fi Styling Outlook
If you prefer the science fiction style, an Alienware laptop should be the best choice for you. Its screen is propped up atop the hinge that locates a bit higher than other laptops. The honeycombed ventilation is combined with ringed RGB lighting and you can also see the RGB lighting on the Alienware logo. These features make Alienware different from any other brands of laptops.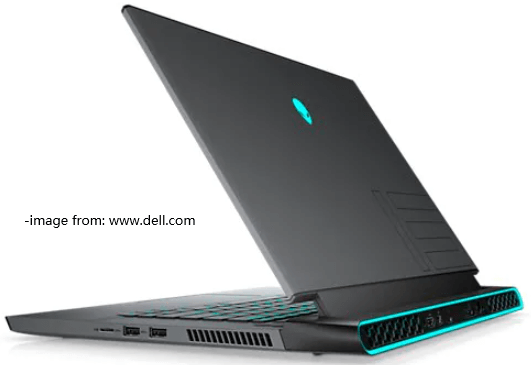 Complete Ports and Slots
Most users would concern available ports and slots while choosing a laptop. The good news is that Alienware laptops have various ports and slots that could meet the needs of most users, such as an SD card reader, 2 super-speed USB 3.1 Gen 1 Type-A ports an HDMI port, a Thunderbolt 3port, etc. For more details, you can visit the official website of Dell.
Considerate Customer Support
If you have any questions about Alienware, you can contact the Dell support team via email or phone. The Alienware laptops offer 2-year premium support and onsite service. If you need a longer warranty or more services such as collect and return service and in-home hardware service, you can pay extra fees to get them while you are customizing and buy an Alienware laptop.
In general, the Alienware laptops have the advantages of high performance, user-friendly keyboard, good-looking appearance, complete ports & slots, and considerate customer support. If you are a game lover or you need to do a lot of video rendering tasks, an Alienware laptop should be on your list to buy.
Cons
Every coin has two sides. So does Alienware. Although it has many advantages that attract plenty of users, it also comes with some disadvantages.
On the one hand, Alienware laptops are quite expensive for common users.
If you search for gaming laptops on Amazon, you can find that most of them are around $1,628. Some of the gaming laptops are even under $1,000. However, according to Dell, Alienware m15 starts at about $2704. If you want an Alienware m17 with 32GB DDR4 RAM and 1TB SSD, you need to pay $4765.99. Therefore, if you don't plan to cost much on a laptop, Alienware might not be your first choice.
On the other hand, Alienware laptops have a thick casing. They are not as slim or light as most non-gaming laptops. For instance, an Alienware m15 R3 weighs 10.88 pounds while common non-gaming laptops are under 5 pounds. So, if you want to travel with your laptop frequently, it might be a little bit inconvenient to take such a heavy laptop.
Is Alienware Overpriced?
Is Alienware Overpriced? People have different ideas. Alienware is so expensive due to its high quality and powerful specifications.
As mentioned, Alienware laptops have their pros and cons. And different users would make different choices. If you can afford an Alienware laptop and you are OK with its thick casing, you can buy one as you can get high performance and a wonderful user experience. However, if you cannot accept its cons or you don't require much about the performance, an Alienware laptop might not be suitable for you.
Is Alienware worth it? Read this post to know its pros and cons.Click to Tweet
Alternatives to Alienware Laptops
Which laptops should you take into considerations except for Alienware laptops? There are a lot of computer manufactures in the world. If you want to buy a reliable laptop, you'd better choose the brand with a good reputation. For example, Lenovo, HP, and Dell are the world's largest personal computer vendors by unit sales as of January 2021. For the gaming laptops, Razer and MSI are also outstanding.
In the following contents, some Alienware alternatives are listed and you can have a look.
Option 1: Razer Blade 15 Base Gaming Laptop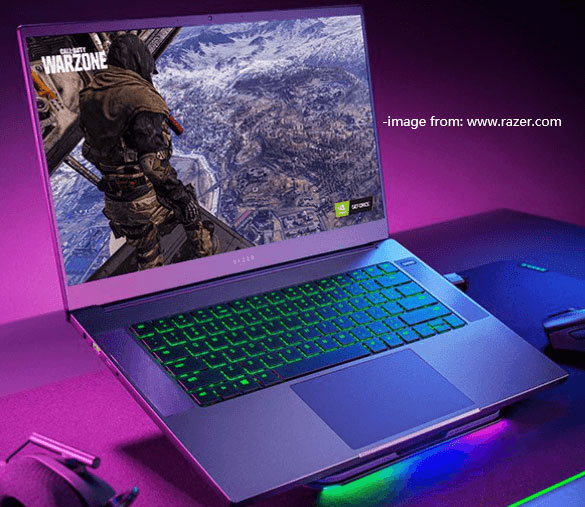 CPU: 10th Gen Intel® Core™ i7-10750H 6 Core
GPU: NVIDIA® GeForce RTX™ 3060
Operating System: Windows 10 Home
Display: 15.6-inch Full HD 144Hz, 100% sRGB, 4.9 mm bezel
RAM: 16GB dual-channel DDR4-2933MHz (8GB x2)
Storage: 512GB NVMe SSD
Weight: 4.6 pounds
Price: $1932.08 on Razer official website
Option 2: MSI GL65 Leopard 10SFK-062 Gaming Laptop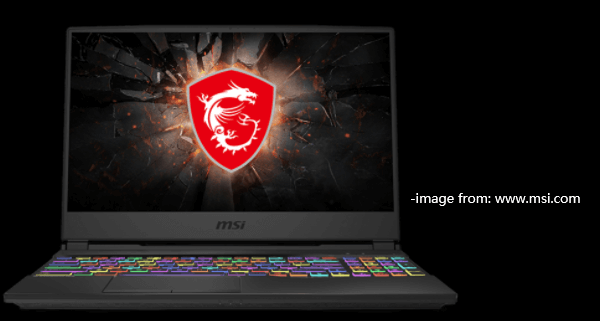 CPU: Intel Core i7-10750H
GPU: NVIDIA GeForce RTX 2070
Operating System: Windows 10 Home
Display: 15.6-inch FHD IPS-Level 144Hz 72%NTSC Thin Bezel close to 100%sRGB
RAM: 16GB DDR4 2666MHz (8GB x2)
Storage: 512GB NVMe SSD
Weight: 9.13 pounds
Price: $1,349.69 on Amazon
Option 3: Lenovo Legion 7i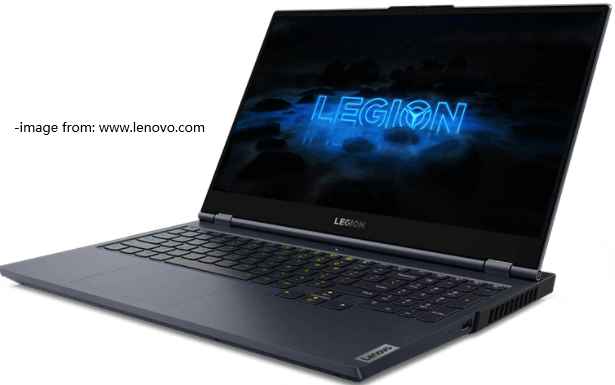 CPU: Intel Core i7-10875H Processor (2.30GHz, up to 5.10GHz with Turbo Boost, 8 cores)
GPU: NVIDIA GeForce RTX 2060
Operating System: Windows 10 Home
Display: 15.6″ FHD(1920×1080) IPS Anti-glare 300nits 144Hz 5ms Narrow 100%sRGB
RAM: 16GB DDR4 3200MHz (8GB x2)
Storage: 512GB NVMe SSD
Weight: 9.23 pounds
Price: $2131.61 on Lenovo official website
Is Alienware laptop worth it? If you are not sure whether you should buy an Alienware laptop, you can compare it with other laptops and then choose the one you prefer.Click to Tweet
Further Tip: Resize Your Hard Drive for Better Management
Usually, when you get a new laptop, it has only one partition where the operating system has been pre-installed. If not repartitioned, the computer will have a lot of files, programs, and games saved along with the operating system in the system C drive, affecting your computer performance.
Fortunately, you can resize the original partition on your hard drive and create more partitions to avoid the problem when you get your new laptop. In this way, you can category your data by putting different files into different partitions. This operation helps a lot especially when the hard drive is larger than 512GB. Now, let's see how to do it.
Step 1: Download and install MiniTool Partition Wizard, a professional and reliable disk manager.
MiniTool Partition Wizard DemoClick to Download100%Clean & Safe
Step 2: To avoid data loss, you'd better shrink the system partition with a bootable MiniTool USB flash drive. Please connect an empty USB flash drive to your laptop and launch MiniTool Partition Wizard. Then click here and follow the tutorial to build a bootable MiniTool USB flash drive.
Step 3: Boot your laptop from this USB flash drive.
Step 4: Select the partition on your laptop and click Move/Resize Partition from the left action panel.
Warning:
Please make sure you have left enough disk space (120GB – 200GB) for your system partition. Otherwise,
the system partition could run out of space
in a few months, which would slow down your laptop and decrease the performance.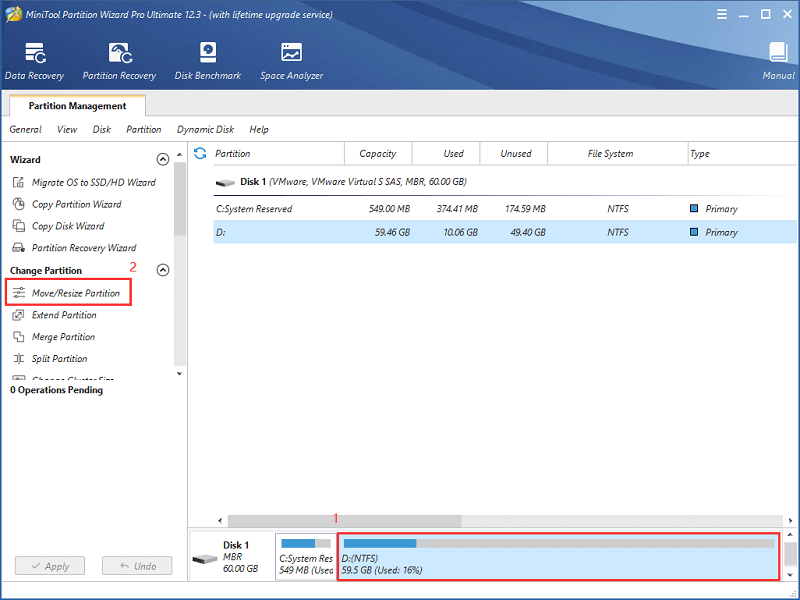 Step 5: In the pop-up window, drag the slider to shrink the selected partition and spare unallocated space. Then click OK.
Step 6: Right-click the unallocated space and select Create. Then follow the onscreen instructions to configure the new partition and click OK. Repeat this step to create more partitions if you still have unallocated space. Otherwise, go to the next step.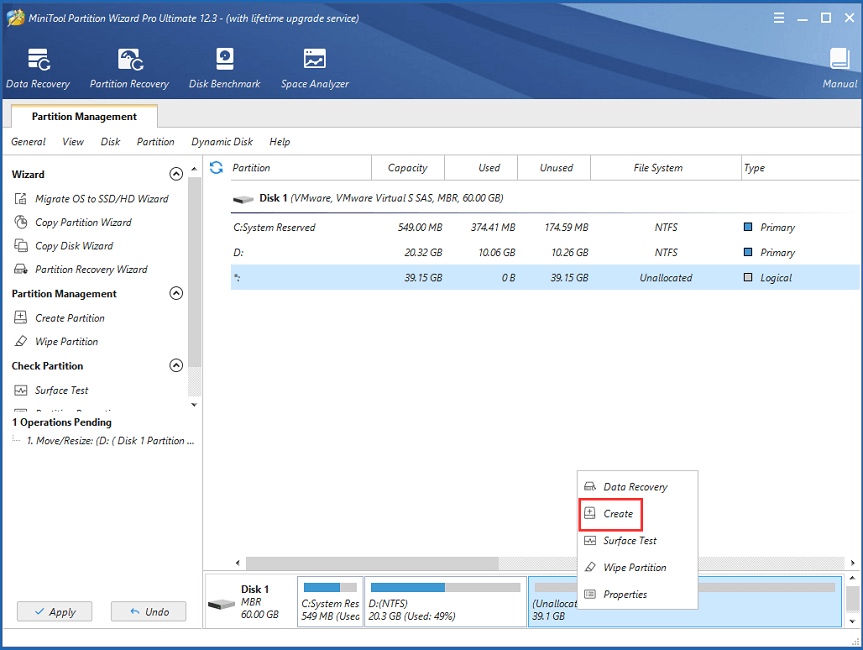 Step 5: When you go back to the main interface, click the Apply button to execute the pending operations.
When the process is finished, you can shut down your laptop, remove the USB flash drive, boot your laptop from the hard drive, and open File Explorer to access your partitions and store files.
Bottom Line
This post introduces the pros and cons of Alienware laptops. If you find that it's not necessary to buy an Alienware laptop, you can take these Alienware laptops listed above into consideration.
You can share your ideas and experience in the following contents. If you are bothered by any problems while using MiniTool Partition Wizard, you can contact us via [email protected] for solutions.
Is Alienware Worth It FAQ
Do Alienware laptops overheat?
Yes, the system of Alienware laptops can become warm to the touch when you use it for longer than 10 – 15 minutes. If you use it to stream online videos, play video games, or do other heavy tasks for a longer time, it might overheat. Therefore, to
cool down your laptop
, you'd better put it in a well-ventilated area when it's working.
How long does Alienware battery last?
Gaming laptops are usually unable to last as long as more than 5 hours. An Alienware laptop can last 3 to 4 hours for continuous web surfing over Wi-Fi. If you use it to play video games, it can last around 1 hour.
Is Alienware or Razer better?
As gaming laptops, Alienware and Razer Blade 15 are both wonderful options. They are mainly different in the outlook and GPU configurations. If you prefer a minimalist style, you might like Razer Blade 15 instead of Alienware. However, Alienware provides optional Intel Core i7 and i9 while only Intel Core i7 is available in Razer Blade 15. If you want Core i9, Alienware is better for you.