#1. XYplorer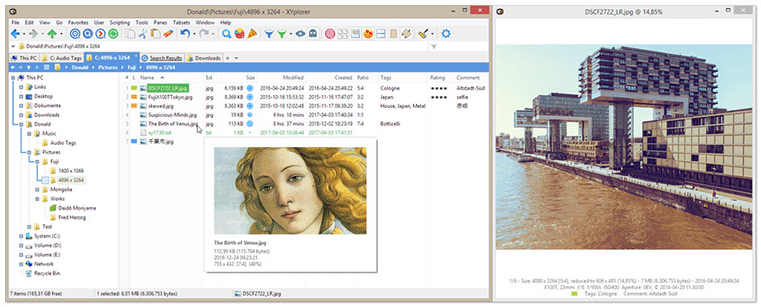 Supported Platforms
Windows XP/Vista/7/8/8.1/10/11 32-bit & 64-bit
Windows Server 2003/2008/2012/2016/2019/2022 32-bit & 64-bit
Key Features
A portable file manager. No installation is required. All configuration data is stored in the application data folder. No change in the system or registry.
Tabs let you switch between folders most easily.
You can program and run scripts for this app.
You can fine-tune the app to look and behave exactly as you want it.
XYplorer allows you to try it for 30 days for free. It also has a free version with limited features. This software has many features, becoming one of the best Windows Explorer alternatives.
#2. Directory Opus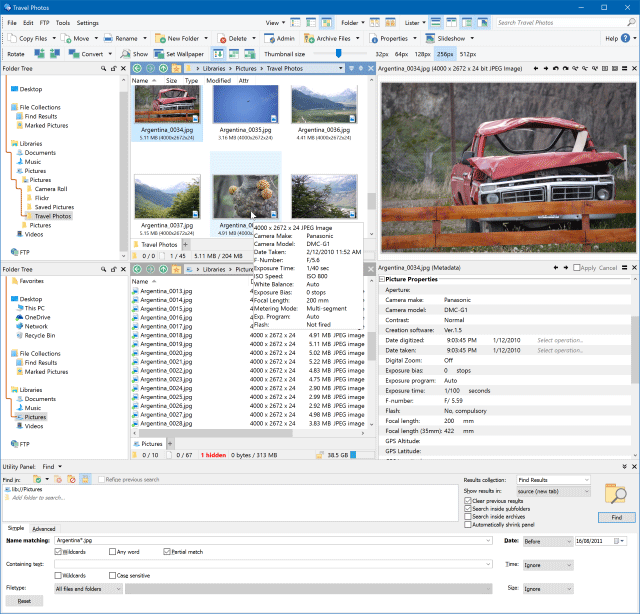 Supported Platforms
Windows Vista/7/8/10/11 and Server versions
Key Features
Single or dual file displays, with single or dual trees, make navigating and manipulating files a breeze.
Folder tabs let you keep multiple folders open and switch quickly between them.
View and edit file metadata (EXIF, MP3, PDF, etc).
Color code or assign status icons, star ratings, tags, and descriptions to your files and folders to make them easier to find.
You can view FTP, Zip, 7-Zip, RAR, and many other archive formats like folders.
You can access content on portable devices like phones, tablets, and cameras.
It has many tools like synchronize, duplicate file finder, image converter, etc.
Support for CD/DVD burning.
You can customize the interface colors, fonts, toolbars, keyboard hotkeys, etc.
Full scripting interface supports VBScript, JScript, or any compatible installed Active Scripting language.
Directory Opus has a Light version and a Full version. They allow a free trial for 60 days. It is one of the best alternatives to Windows Explorer and is famous in Australia.
#3. Total Commander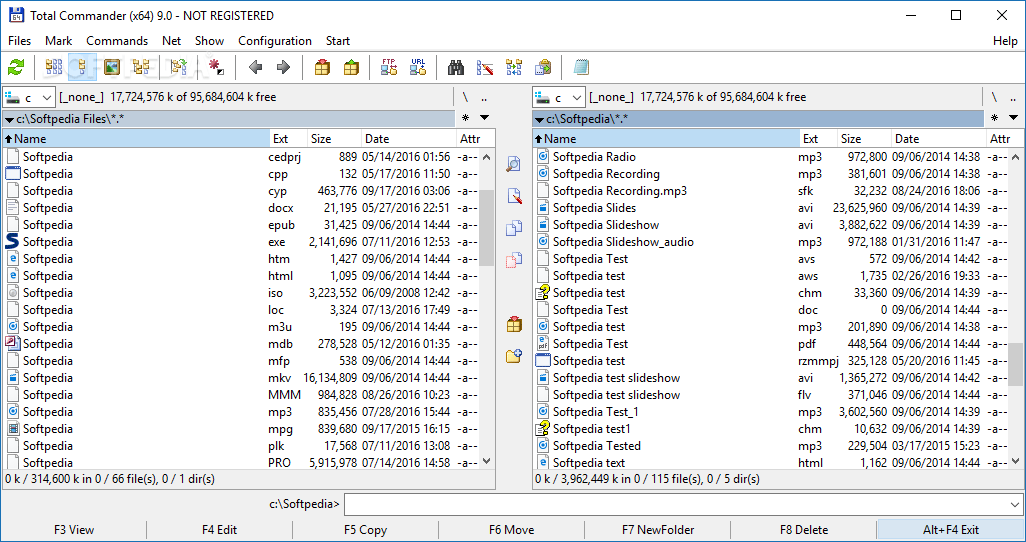 Supported Platforms
Windows 95/98/ME/NT/2000/XP/Vista/7/8/8.1/10/11, and Windows 3.1
Android
Key Features
Two file windows side by side allow you to compare files easily and sync directories.
Restore selection as it was before the last file operation (NUM /).
Support ZIP, 7ZIP, ARJ, LZH, RAR, UC2, TAR, GZ, CAB, and ACE file types.
Tabbed interface, regular expressions, history+favorites buttons.
Built-in FTP client with FTPS (encrypted FTP) and HTTP proxy support.
Other tools like comparing editor, cursor in lister, separate trees, logging, enhanced overwrite dialog, etc.
Total Commander allows a free trial for 30 days. After that, you must either order the full version or delete the program from your hard disk. In addition, the mobile version is free. 
#4. Q-Dir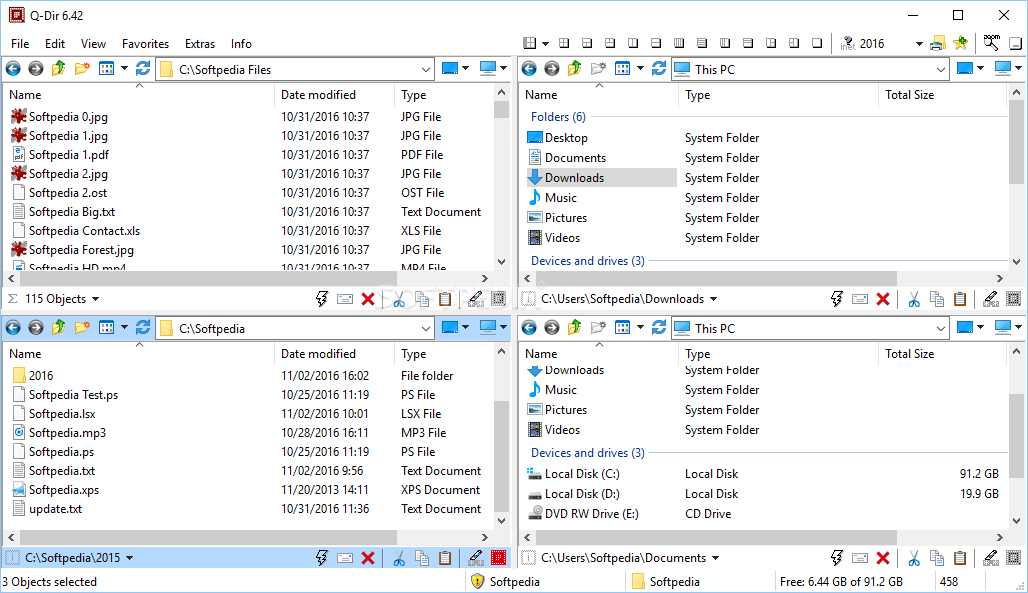 Supported Platforms
Windows 98/XP/Vista/7/8/8.1/10/11 all versions
Windows Server 2000/2003/2008/2012/2016
Key Features
Support folder types like ZIP, FTP, cabinet, network, system folders, shortcuts, etc.
Different colors for different item types.
Quadro-View interface and folder tabs.
No installation.
A free program.
It is one of the best free Windows Explorer alternatives. 
#5. TagSpaces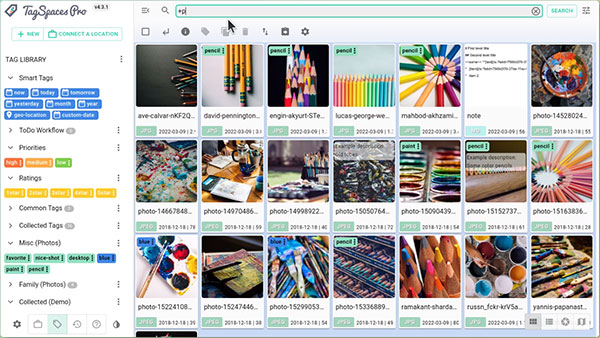 Supported Platforms
Windows 10 64-bit
Linux 64-bit
macOS v10.12 or higher (x64 or arm64)
Android 9 or later
Key Features
TagSpaces Web Clipper allows you to collect web pages, bookmarks, geo-coordinates, or screenshots from the Web.
WYSIWYG Markdown editor allows you to create notes that can include tables, todo-lists, math formulas, or diagrams.
You can add labels called tags to any file or folder and assign a custom color to every folder and tag.
You can connect as location Amazon S3 compliant object storage offered by providers such as AWS, Wasabi, or MinIO. Then, you can edit files located in the cloud without downloading and re-uploading them.
It has a built-in perspective, which allows you to show geo-tagged files and folders on a digital map., so you can annotate maps with files.
TagSpaces has two versions: Lite and Pro. The Lite version is the free version with limited features. 
16 Best Free File Manager For Windows 10 In 2022
Bottom Line
MiniTool Partition Wizard can help you clone the operating system, manage disks, and recover data. If you have this need, you can download it from the official website.