Do you want to play Wii U games on a PC? If so, you need a Wii U emulator. This post from MiniTool Partition Wizard introduces Wii U emulators for PC. You can try them. The first is the best currently.
Introduction to Wii U
The Wii U is a home video game console developed by Nintendo as the successor to the Wii. Although its name is similar to Wii, Wii U is different from Wii. Their difference is as follows:
Wii U vs Wii Chart
Wii U
Wii
The 8th generation home video game console released in 2012
The 7th generation home video game console released in 2006

1.243GHz triple-core Espresso microprocessor
2GB of RAM

729MHz single-core Broadway microprocessor
88MB of RAM

Two internal storage options – 8GB Basic and 32GB Deluxe 
512MB of internal flash memory
GamePad is the primary controller
WiiMote is the primary controller
It includes the HD graphics support
No support for HD graphics
GamePad has a built-in 6.2-inch LCD touchscreen
No touchscreen
It is backward compatible with Wii games
It is not compatible with Wii U games
If you want to know what the best Wii emulator is, you can refer to this post: Best Wii Emulators for PC and Android [#1 Is the Best].
Best Wii U Emulators for PC
Like other consoles, Wii U also has some exclusive games. To play these games on a PC, you need a Wii U emulator PC. In this part, I will recommend 2 options to you.
#1. Cemu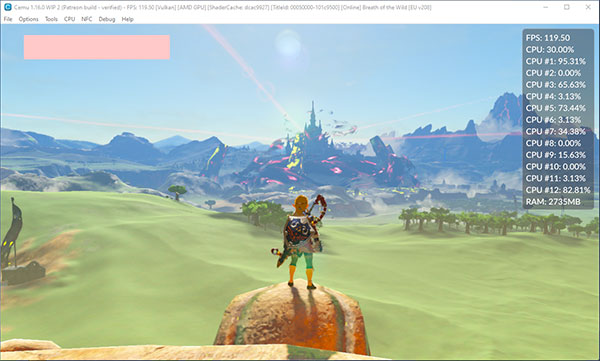 Platforms: Windows, Linux, and macOS
This Cemu Wii U emulator is now an open-source program. It is undoubtedly the best Wii U emulator on the internet. The reason why the Wii U emulator PC becomes popular is that it successfully booted and ran The Legend of Zelda: Breath of the Wild within hours of its release in 2017.
The emulator can play Wii U games on PC at higher resolutions than 1080p, the base resolution of the console, via the usage of community graphics packs. For example, it can run Mario Kart 8 and The Legend of Zelda: Breath of the Wild in 4K resolution.
Tips:
The support for Linux and macOS is added since Cemu 2.0. To download this build, you can need go to this reedit page.
#2. Decaf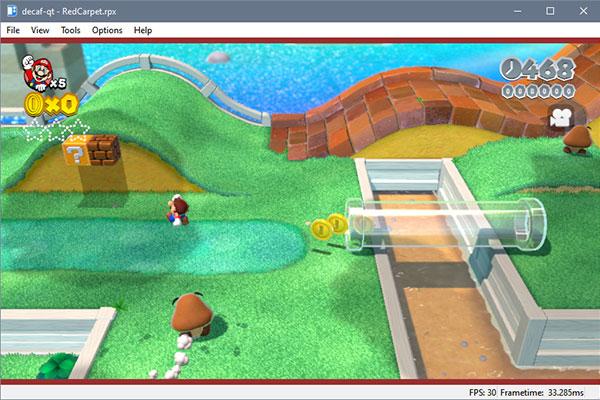 Platforms: Windows and Linux 
Another Wii U emulator PC is Decaf. It is a free and open-source Wii U emulator for Windows and Linux. It might be the first ever Wii U emulator on the scene, but it takes the Number 2 spot in the ranking, partially because that it doesn't have the same kind of monetary backing as Cemu.
Decaf is already able to run some commercial Wii U games. Although bugs occur frequently and the compatible games list is smaller, things are moving forward.
Bottom Line
Do you know other Wii U emulators? Share them with us in the following zone. In addition, MiniTool Partition Wizard can help you clone the system, manage disks better, and recover data. If you have this need, you can download it from the official website.