Is Switch Emulator Legal?
The Nintendo Switch is a hybrid video game console developed by Nintendo and released worldwide in most regions on March 3, 2017. At the time of writing, it is the latest Nintendo console and competing with Microsoft's Xbox One and Sony's PlayStation 4.
Switch includes many exclusive games. If you don't have this console but want to play these games, you can use a Nintendo Switch emulator. Or if you have a Nintendo Switch console but want to experience their gaming experience on PC, macOS, Android, or other devices, you can use emulators.
Is Switch emulator legal? Yes, downloading and using emulators is legal while sharing copyrighted ROMs is illegal. If you don't download any illegal files online, you are not doing anything wrong. In the following content, I will introduce some Switch emulators for PC and Android.
Best Switch Emulator for PC
#1. Yuzu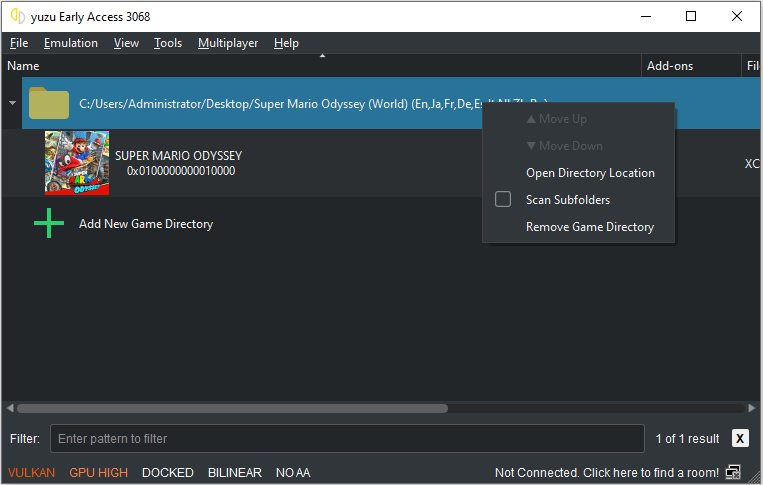 Platforms: Windows and Linux
Yuzu is the first Nintendo Switch emulator PC. It came onto the scene just eight months after the Switch launched. It is also one the best Switch emulators for PC with the following features:
A huge list of compatible games. Go to this page to check game compatibility.
Can run the most popular and latest titles without any lag.
Playing games with up to 4K resolution with a proper PC setup is possible.
It replaces Nintendo's BCAT network service with Boxcat.
The graphics modes supported are OpenGL and Vulkan.
It has a feature to rescale the rendering resolution that simulates docked, undocked, and beyond-native resolutions.
Multiple profiles can be set up and used.
Online multiplayer functionality has been disabled for now. Local multiplayer is available.
If you want to know Yuzu's system requirements, how to dump Switch firmware and installed games, and how to use Yuzu, you can refer to its quickstart guide.
#2. Ryujinx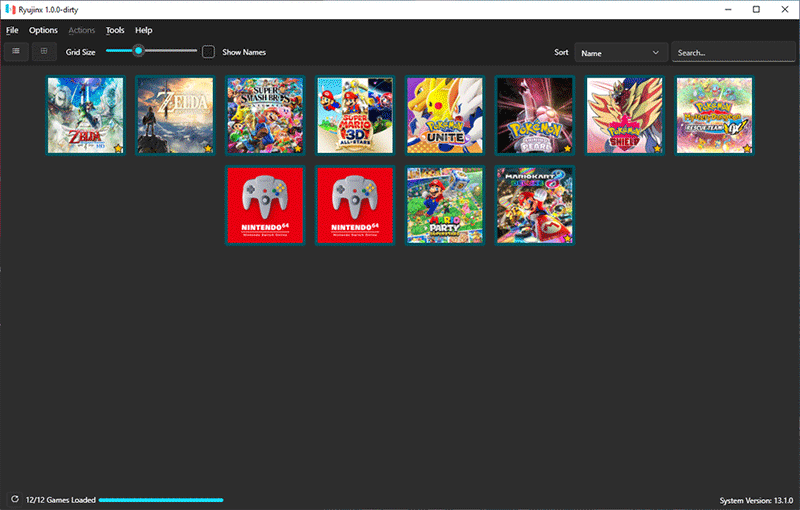 Platforms: Windows, macOS, and Linux
Ryujinx is another Switch emulator for PC. It has the following features:
Approximately 2,700 playable titles. Go to this page to check game compatibility.
It is easy to use and can run games at 60fps.
Display resolutions can be customized, as well as the scaling.
Various aspect ratios are also available.
Auto mode automatically enables anisotropic filtering.
With Discord Rich, you can showcase your Nintendo game on Discord.
You can also play multiplayer online with your friends. LAN mode and local wireless are both options for local play.
NVDEC emulation is used to support in-game videos and cut scenes.
#3. Cemu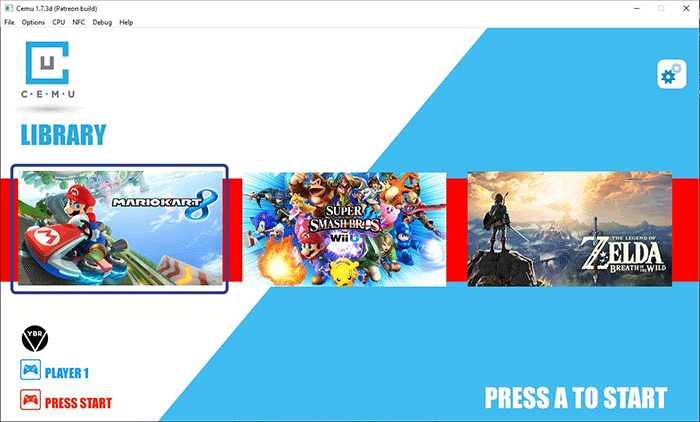 Platforms: Windows
Cemu is not the best Switch emulator for everyone, because it is primarily a Wii U emulator. However, some Switch games like Mario Kart 8 and Breath of the Wild are dropped on Wii U. Therefore, you can use this emulator to run Switch and GameCube games as well as Wii U titles.
In addition, this emulator has the following features:
It is very stable.
Most of the games play at 1080p and 60 frames-per-second with ease. There have been examples of BotW running at 4K and Mario Kart 8 running at 8K too.
It has many advanced features such as graphic packs that let you play with mods, rendering quality, resolution, anti-aliasing, shading, and various other settings.
Best Switch Emulator for Android
Some people may also want to play Switch games on Android. Then, they need a Nintendo Switch emulator Android. Here are some options:
Bottom Line
At the moment, no Nintendo Switch emulator will run every game perfectly. The emulation of the Nintendo Switch is still in its infancy. You need to choose a Switch emulator according to what game you want to play.
In addition, MiniTool Partition Wizard can help you clone the system, manage disks better, and recover data. If you have this need, you can download it from the official website.