The Nintendo GameCube is a home video game console initially released on September 14, 2001 in Japan. It is the successor to the Nintendo 64 and the predecessor of the Wii. In the sixth generation of video game consoles, GameCube competed with Sony's PlayStation 2 and Microsoft's Xbox.
It was praised for its extensive library of high-quality games. Its flagship games include Super Smash Bros. Melee, Luigi's Mansion, Super Mario Sunshine, Metroid Prime, Mario Kart: Double Dash, Pikmin, Pikmin 2, The Legend of Zelda: The Wind Waker, Chibi-Robo!, and Animal Crossing.
Some people may want to play these classic GameCube games on PC, Android, and iOS. Then, they need a GameCube emulator. In the following content, I will introduce some GameCube emulators for PC, Android, and iOS.
#1. Dolphin Emulator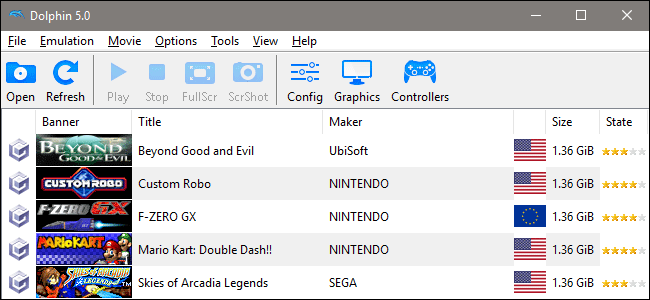 Platforms: Windows, Linux, MacOS, Android, Xbox One, and Xbox Series X/S
Dolphin is a free and open-source video game console emulator for GameCube and Wii. For many people, it is the best GameCube emulator PC and the best GameCube emulator Android. It allows PC gamers to enjoy games for these two consoles in full HD (1080p) with several enhancements: compatibility with all PC controllers, turbo speed, networked multiplayer, and even more.
But if you want to play your GameCube games at silky smooth frame rates on Android, at least a quad-core smartphone is required.
#2. WhineCube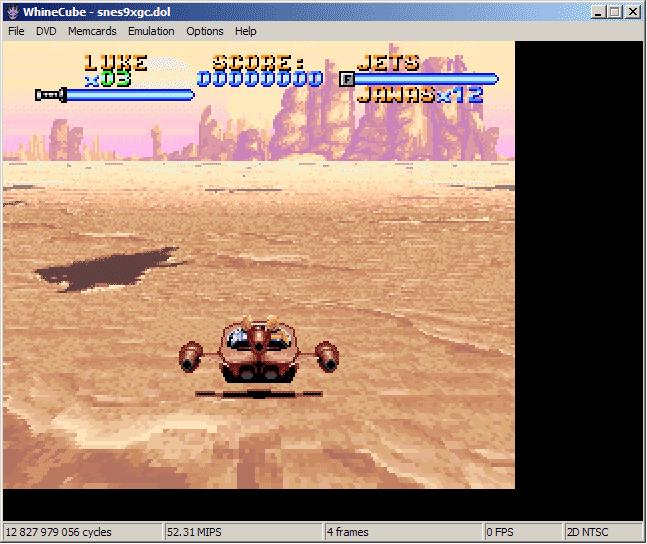 Platforms: Windows only
Although it hasn't been updated since 2008, it is still a nice GameCube emulator PC now. It can run a majority of Gamecube ROMs well. The defect is that the user interface is outdated and you may encounter freeze, frame rate drops, and possible crashes from time to time.
#3. SuperGCube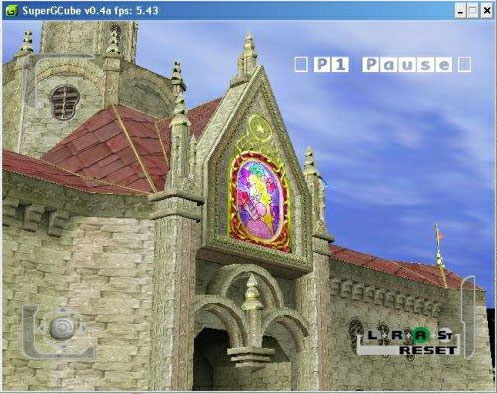 Platforms: Windows, MacOS, and Linux
It is a Win32 Gamecube emulator based on the long-forgotten and discontinued GCube emulator. It has a highly optimized, efficient emulation core that can achieve reasonable speed, with only minor frame rate drops now and then. However, it hasn't been updated since 2009.
Because of the excellence of the Dolphin emulator, many GameCube emulators have stopped updating. If you want to choose the best GameCube emulator PC, Dolphin is the option.
Other Emulators
If you want to choose the best GameCube emulator Android, there are many other options apart from Dolphin. For example:
ClassicBoy Pro: It simulates dozens of classic game consoles/handhelds including Nintendo GameBoy, Sega, PlayStation, GameCube, etc. In addition, it allows you to remap the buttons to the touchscreen, gamepad, gestures, and accelerometer input.
MegaN64 Plus: It is made for Nintendo 64 games but can even run some GameCube titles. It is easy to use. You can start playing without even touching the setting options. Of course, it also allows you to customize the controls. But it has to be downloaded to your SD card.
DraStic DS Emulator: It is made for Nintendo DS games but can also run some GameCube games. It can enhance the game's 3D graphics to 2 by 2 times their original resolution, and customize the placement and size of the screens, for portrait and landscape modes.
Is there a GameCube emulator iOS? Yes, there is. For example, DolphiniOS and GC4iOS. They both can emulate Wii and GameCube games on your iOS device.
Bottom Line
MiniTool Partition Wizard can help you clone the system, manage disks better, and recover data. If you have this need, you can download it from the official website.